Although Italy got absolutely hammered in the early stages of the pandemic, they managed to pick themselves up, dust off their $4000 Italian leather jackets, and get back to designing some of the world's best bikes.
Don't take my word for it though, among other popular releases of last year, Ducati dropped a bomb in the ADV technological advancement game when they released the new Multistrada V4; complete with fully adaptable cruise control thanks to sensors featured all around the bike.
What we need to acknowledge is that the Italians, despite being one of the hardest-hit countries at the start of the 2020 pandemic, never gave up. Their design and engineering spirit shone through, and it's because of their refusal to let the situation get them down that we have some new bikes to showcase!
With the world just finally making its way out of a 2-year long pandemic of historical proportions; it's expected that it would take time for things to get back to a normal pace…but a pandemic did not stop motorcycle production and planning, that's for sure.
2022 Aprilia RS 660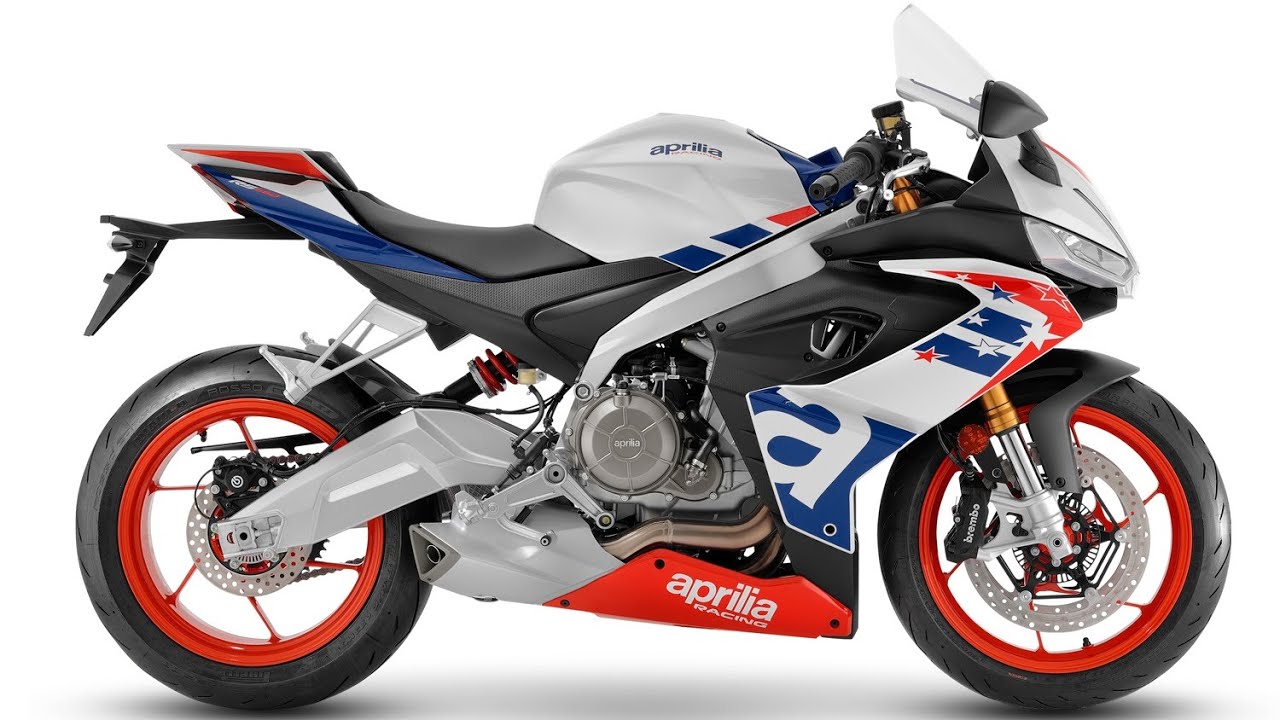 To continue on about Italians and their wicked knack for persevering during a worldwide pandemic, Aprilia still managed to squeeze out an insanely popular bike last year in the form of the Aprilia RS 660; the true Italian challenger to the 600cc segment. It has been one of the most hyped, most anticipated supersports in nearly a decade. And we have a year's worth of happy customers owning one to boot.
With a 659cc parallel-twin derived from Aprilia's racing program, 100 HP and 49 lb-ft of torque howl out through the exhaust with a redline tickling at 11,500 RPM. By using an aluminum twin-spar frame that also comes from Aprilia's racing geniuses, the whole bike, soaking wet with a cinder block strapped to the seat, is a scant 403 lbs.
And that's just the start of it, so get those paper towels ready for the really drool worthy bits.
What gives the RS 660 its grunt is a technological masterpiece of an engine. Two cylinders, parallel, with a 270 degree crank. Twin dynamically controlled 48mm throttle bodies. Four valves per cylinder, with a dual overhead cam. And then there is the compression ratio of 13.5:1. No, that is not a typo.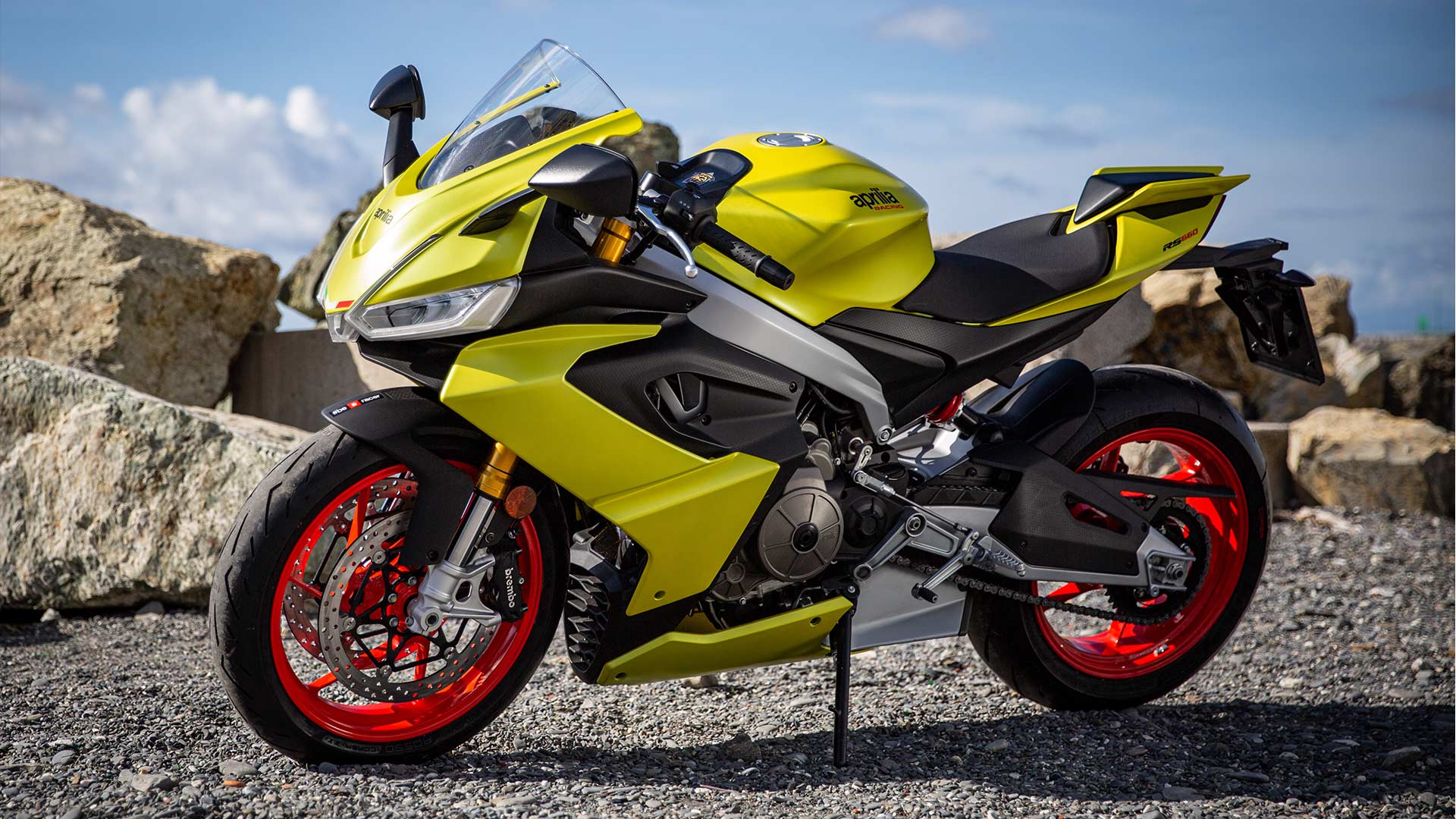 You will absolutely need to run the highest octane gas you can in this bike, no ifs, ands, or buts. But what you get out of it with that compression ratio and high octane is a bike that will haul ass without needing to ask questions.
Yet, one of the biggest reasons that the hype train left the station in 2019 was that the RS 660 was promised to be a supersport on Sunday, but a commuter on Monday. According to a first ride review by our friends over at RevZilla, it looks like Aprilia has just about managed to achieve that perfect zen.
It will carve corners with the likes of a CBR600RR. It will happily flow with traffic like a MT-07. And when you crank that throttle wide open, it will howl and like a Yamaha YZF-R1R MotoGP bike screaming down Barcelona-Catalunya's front straight. Read more about the new Aprilia RS 660 or check out Aprilia's full 2022 lineup.
2022 Benelli TRK 502 & TRK 502 X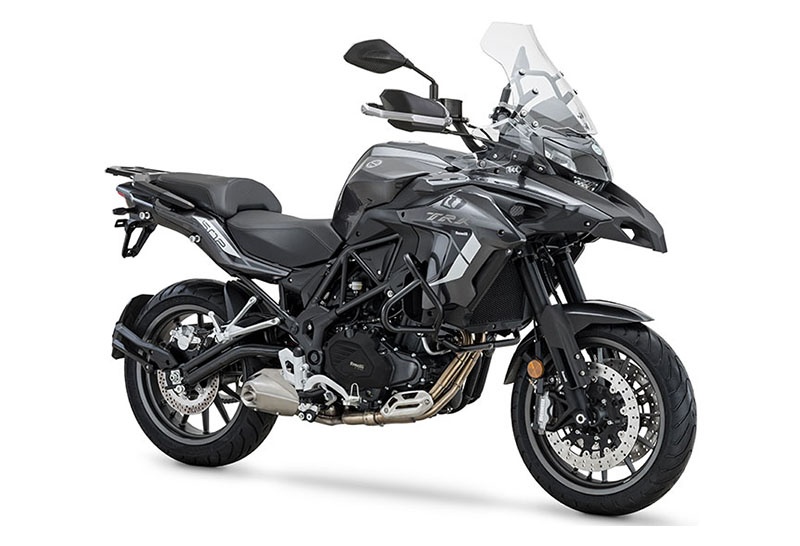 One of the kings of small displacement but fun as hell motorcycles, Benelli has been making bikes that, on paper, just don't seem like they should work. Yet, with each and every model they make, they prove everyone. Their bikes are engaging, fun, and while not particularly fast, they get the job done in the city.
Now, however, Benelli has decided to go on a little adventure with their bikes. Literally.
Last year brought the brand new TRK 502 and 502 X to market with the intent to compete in the half-road, half-trail world that the likes of the Honda CB500X and the Versys-X 300 inhabit. With a peppy 499cc parallel-twin, rated output is 47 HP. What impresses, however, is the 34 lb-ft of torque, more than enough to get Benelli's adventure bike debut over most obstacles on a dirt trail.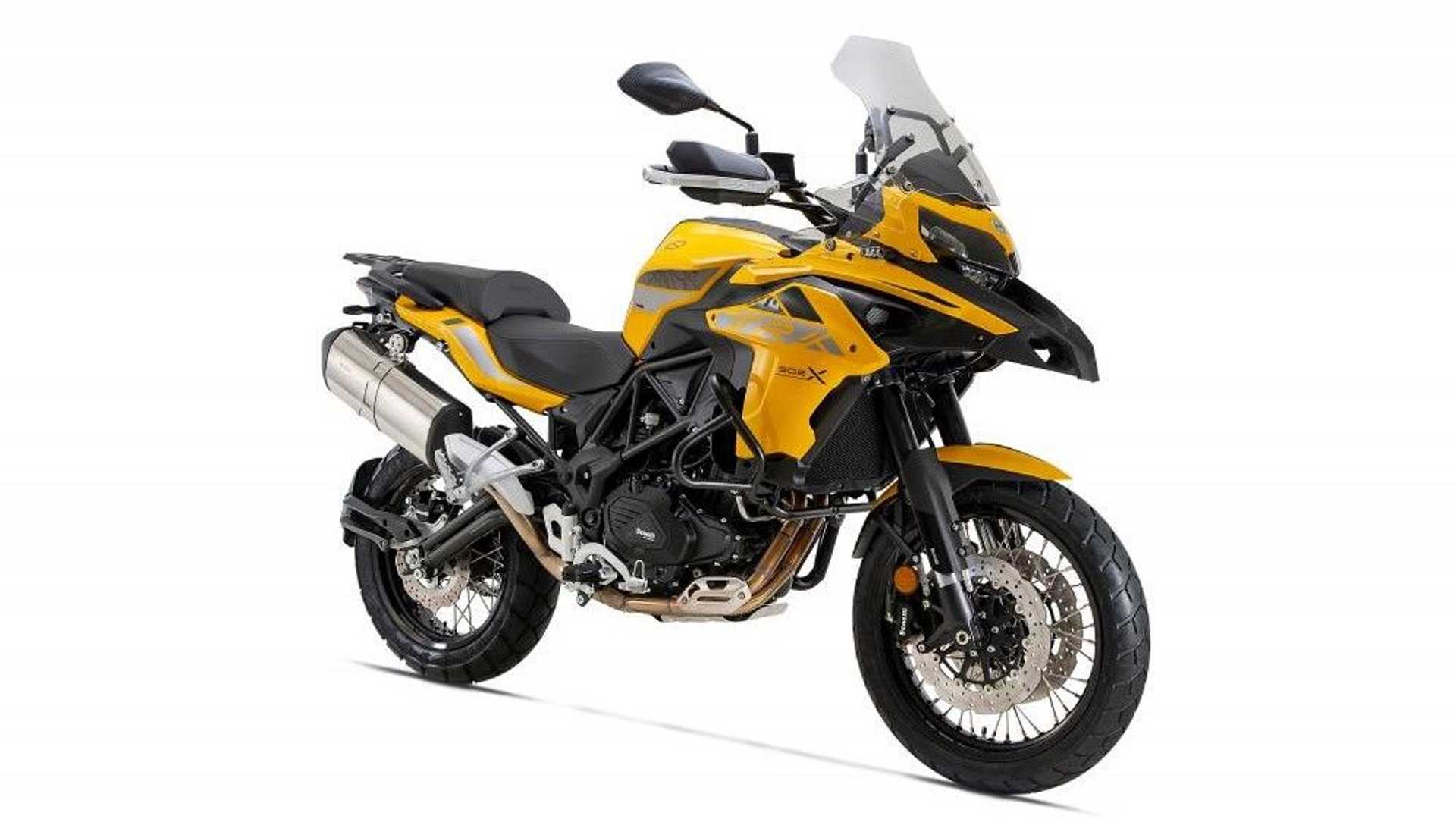 With a generous 7.5 inches on the 502, and 8.6 inches of ground clearance on the 502 X, it will also take on tarmac and gravel with equal abandon. However, it is apparent from the design that the 502 is meant much more to be a tarmac adventure bike, while the 502 X is the one you'd want to take scrambling over a minor rock field.
As is usual with adventure bikes, a decently tall windshield comes standard on both, and both models can also accept pannier lockers at the rear of the bike. As a few of us here at Bad Ass Helmet Store love adventure bikes, we can't state how happy we are that a new, affordable challenger has entered the arena.
2022 Energica Ego RS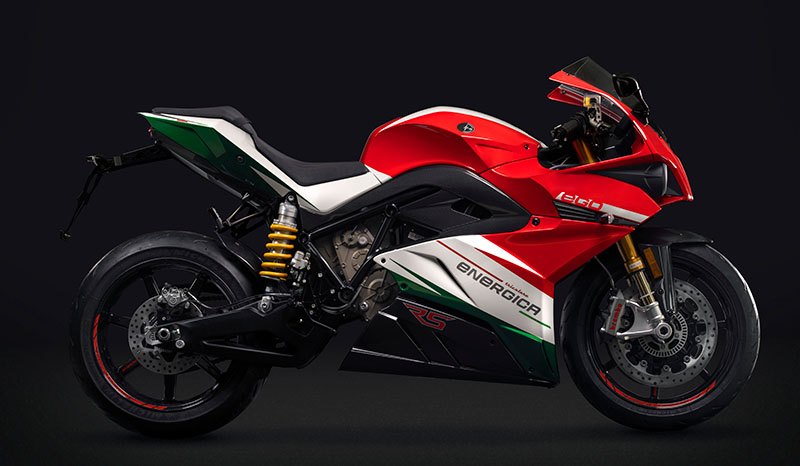 Last year, one of the newest racing series for bikes started. FIM MotoE uses electric bikes designed and built specially by Energica for the series, and that experience has been translated back down to the customer.
The new Ego RS Version (RS standing for "Reparto Sportivo," or Sports Department) is the regular Ego, but with every dial, switch, and meter turned up to 11. It has a completely remapped VCU (the ECU for electric bikes) that lets the bike leap from 0-62 MPH in a hair over 2.5 seconds. It has a lower-slung battery pack to match the MotoE's weight distribution. It has a new, much stronger chain, with the final drive adjusted to 15/44.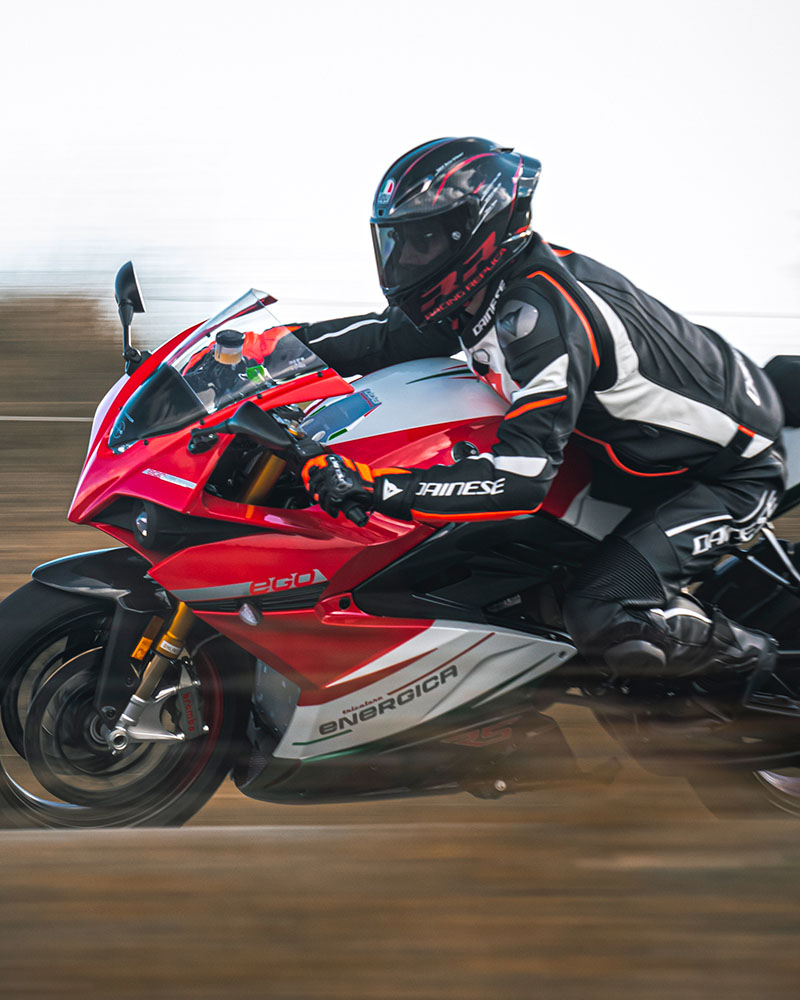 The 2022 model year for Energica brings a brand new EMCE motor standard to all MY2022 models. The new EMCE motors provide brand new lithium polimery batteries to the platform in turn, reducing the overall weight of the bike by 20 pounds while simultaneously increasing the traveling range between 5%-10%.
What this basically boils down to in short is that you can go out right now and go buy a MotoE racing bike with wing mirrors. And, being Italian, Energica have also lopped off the front cowling and some fairings, making this quite possibly the first real attempt at an electric streetfighter bike.
2022 Ducati Monster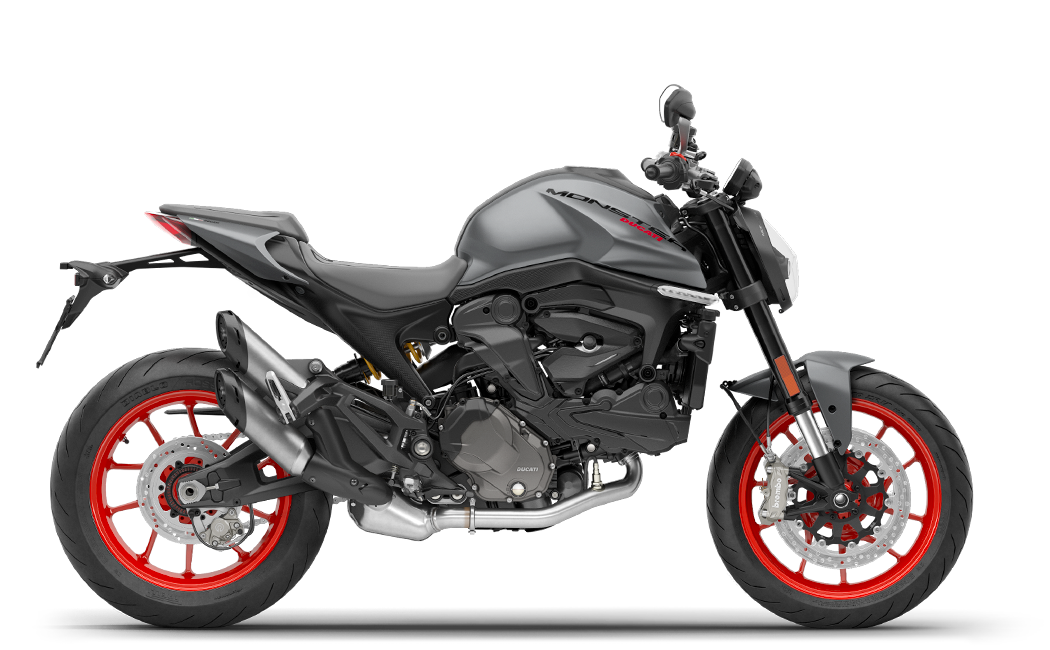 You might notice that there is a number missing after the model name, which is quite odd for a Ducati. Yet, it's intentional. Based on the original 1993 Monster, a bike that at the time was renowned for being light, fast, and aggressive. Over time, it grew a little slower, a little heavier, and things just kept getting bigger and bigger.
Ducati decided that for 2021 and onwards, it was time to hit the reset button.
And my oh my, what a reset they did. The engine is back into the 900cc's, familiar and powerful territory for the company from Bologna. A 937cc Desmodromic Testastretta V-twin is the new heart of the Monster, and it chucks out 111 HP and 69 lb-ft of torque.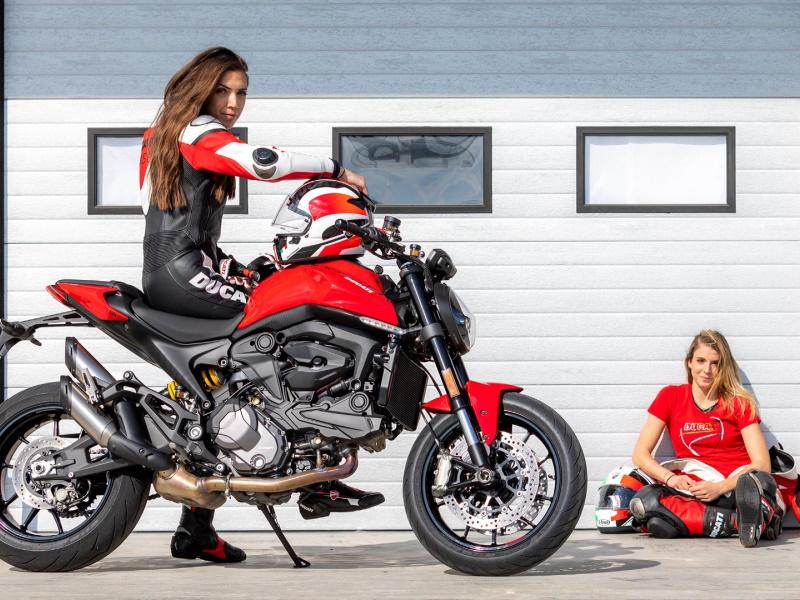 Last year the red beast returned to the original formula that gave the original Monster its blistering speed, Ducati has put the bike on a severe diet. An entirely new frame assembly made entirely out of race-grade aluminum, as well as narrowing the frame and fairing to centralize mass and use less material, has helped the Monster come in under 400 lbs wet.
And as Ducati puts it in their official brochure: "The essentials: an engine, a seat, the tank, the handlebars. Everything you need to have fun, nothing more."
There are still the lower-powered 821 and heavier, higher powered 1200 models, but the new Monster (and just Monster) have the ones that appreciate lightweight Italian power and ferocity have a new bike to whet their appetites. Read more about the Ducati Monster or check out Ducati's 2022 lineup.
2022 MV Agusta Rush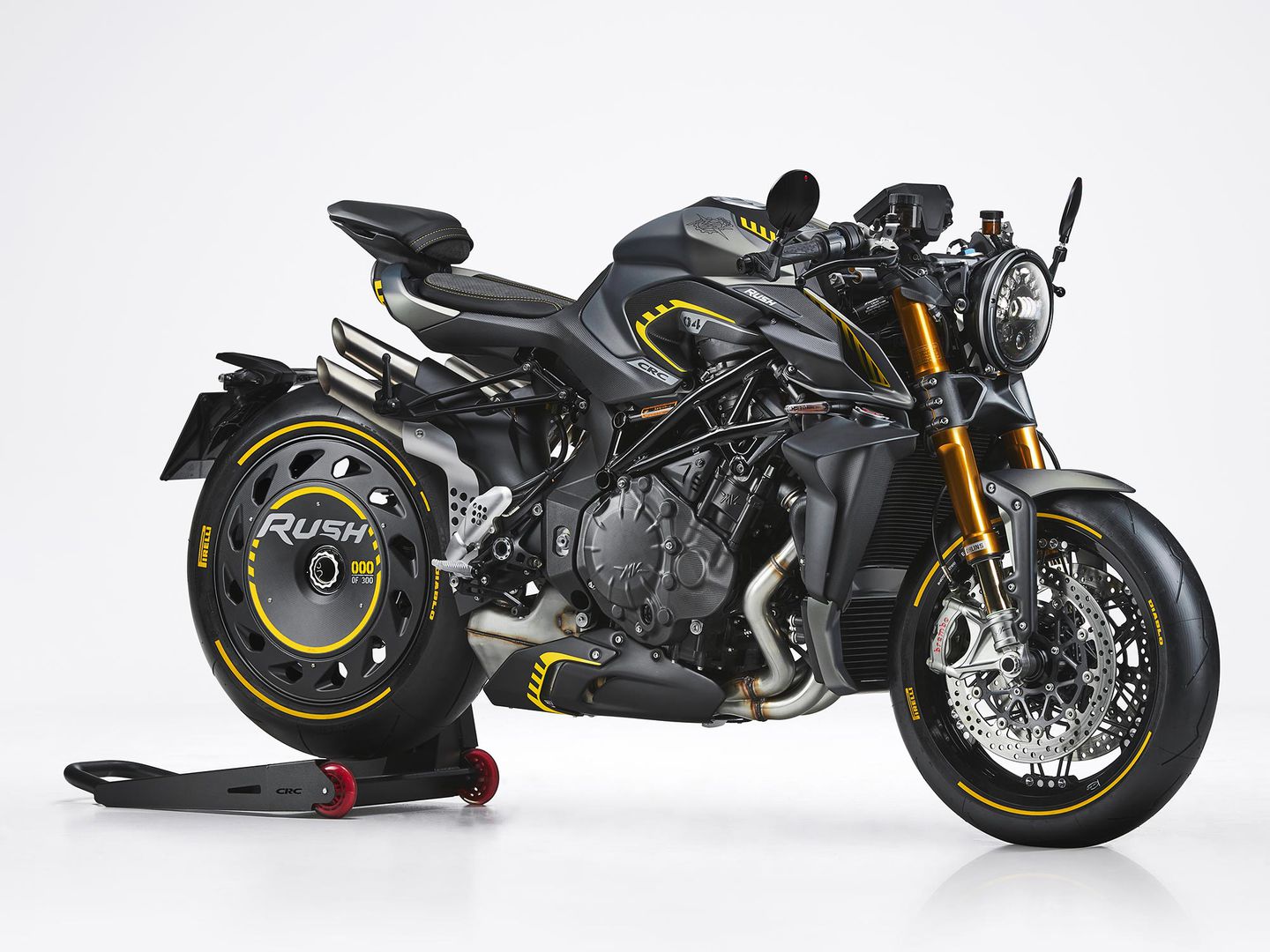 Originally introduced as a concept motorcycle back at ECIMA 2019, MV Agusta's "Rush" has been quite the talk of the town ever since. With modern-day special editions now including a couple of new color options and some extra pieces of plastic, OEMS often leave much to be desired on the "what is so special about this special edition" front.
However, MV Agusta left no rock unturned when delivering its Rush concept to reality back in 2020. Not only did the Rush look like a special edition motorcycle (due to some details we will cover in a moment), but it also had the low production numbers to back it up.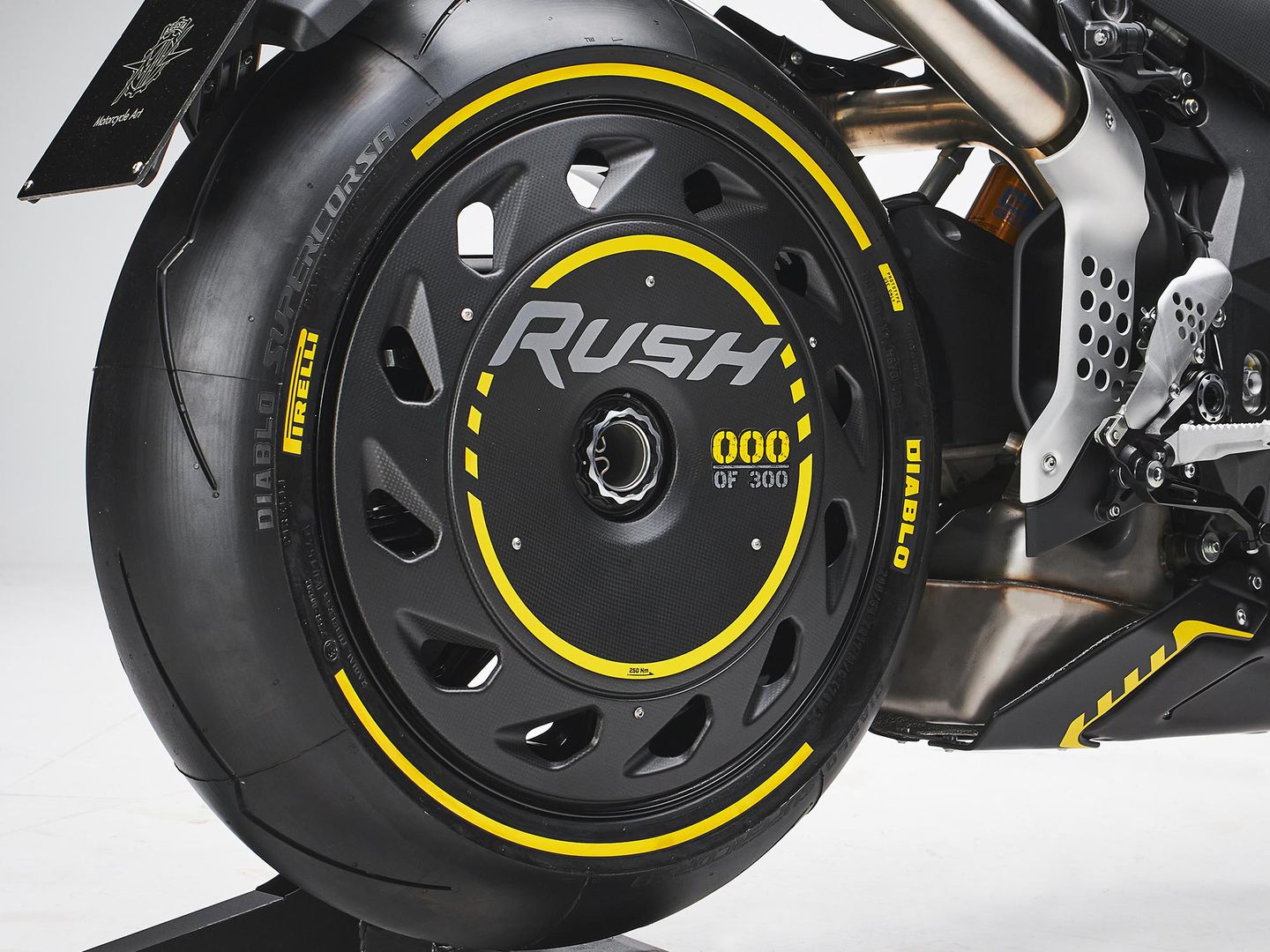 With an asking price of just over $40k USD, the Rush takes the already expensive Brutale 1000 RR and brings a whole lot of extra parmesan to the dish. The entire bike has been retrofitted with carbon fiber parts; just look at the rear wheel and its massive carbon fiber shield in addition to the already mostly carbon fiber construction. The Rush also features a custom carbon/titanium exhaust setup as well as some small details such as CNC machined pedals and levers.
Although this machine has seen some major life-saving weight reduction surgeries in the form of "EVERYTHING CARBON FIBER", it still retains the same 1000cc inline-four borrowed from the Brutale RR that this is based on. For such a small naked bike, a claimed 208 horsepower sounds like an easy way to get in trouble. If this isn't the peak  for Italian ingenuity, I'm not sure what is.
2022 Ducati Multistrada V4 (S)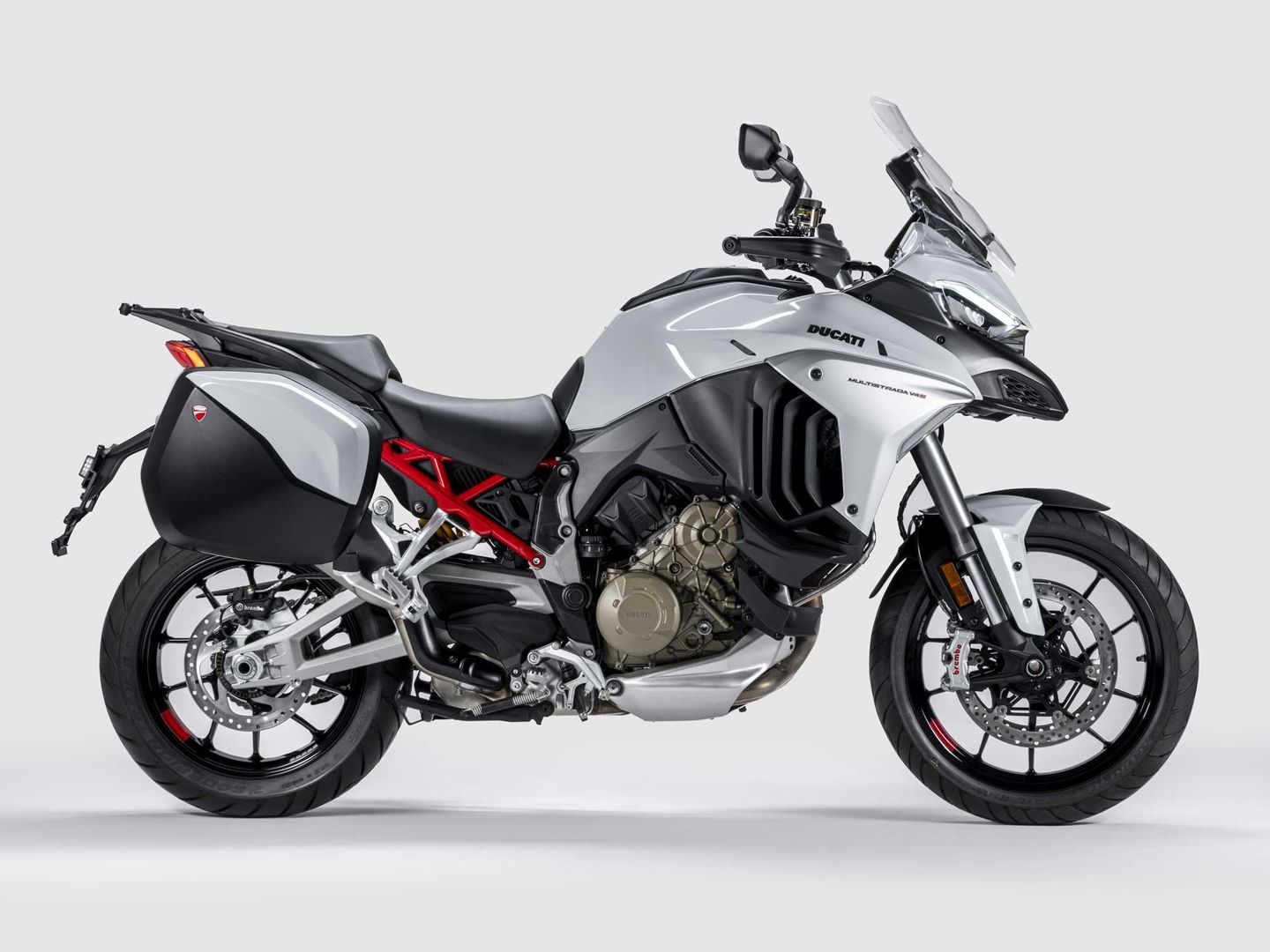 An adventure motorcycle for true enthusiasts; the current and final evolution of Ducati's long-running Multistrada family. The 2022 Ducati Multistrada V4 is a titan in the department of technological advancement, and you can thank the 2021 overhaul for that one.
The styling of ADV motorcycles have been an area of concern for many non-ADV-bros, and can prove a barrier to entry since the bikes typically do not resemble your typical cruiser or performance machine. They appear rugged, and purpose-built (which should be a good thing when taking into account what they're designed for). Ducati flips the paradigm however and takes the elegance of Italian design right to the front door of "let's go anywhere" with the new Multistrada.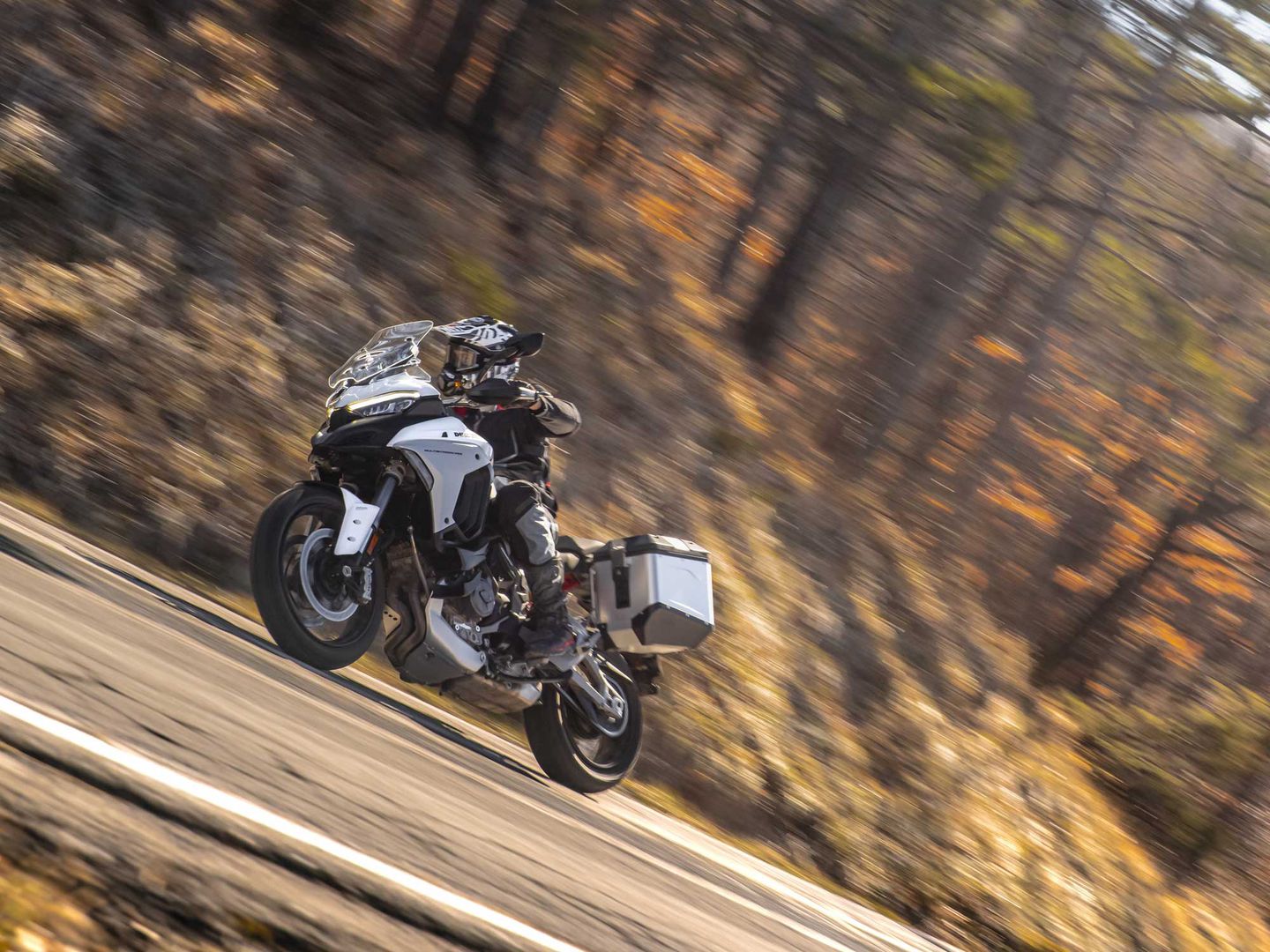 It's not just a good look though, the Multistrada V4 has some serious firepower to back it up in the performance and feature department. Although this motorcycle model is only a year old, Ducati has already found areas of needed improvement and decided to include a completely electronically-assisted ride height on the S variant. This is aimed to lower the motorcycle in a fair bid to enhance low-speed maneuverability. Think Harley Davidson's system for their new Pan America that lowers the bike when coming to a stop so you can comfortably flat-foot the bike.
Cruise control? How about adaptive cruise control thanks to the addition of 360 degree onboard sensors that can detect the speed of traffic. Yep, we've hit peak motorcycle.
Let's not forget the non-desmo 1158cc V4 engine that this motorcycle is wrapped around. The block manages to squeeze out 170 horsepower (pretty big numbers for an ADV/touring bike) and 92 lb-ft of torque; which is more than enough to get you anywhere, any time. Read more about the Multistrada V4 here.