Dirt bikes, in general, are meant more for conquering steep hills, crossing rough terrain, and in general being workhorses on many a farm or acreage in the world. However, sometimes you just want to twist the wrist and open them up and see exactly what they can do.
However, top speed can be hampered by many things when it comes to off-road motorcycles. Gearing, tire size, engine displacement, weight, and more can affect the top speed many a dirt bike can reach. For this list, I've compiled the top 8 dirt bikes and dual-sports from the past decade based solely on manufacturer claimed top speed.
Note: I am not including supermoto racing or motocross racing models in this list, otherwise it would simply be a list of 8 racing bikes.
#8: Suzuki DR-Z400SM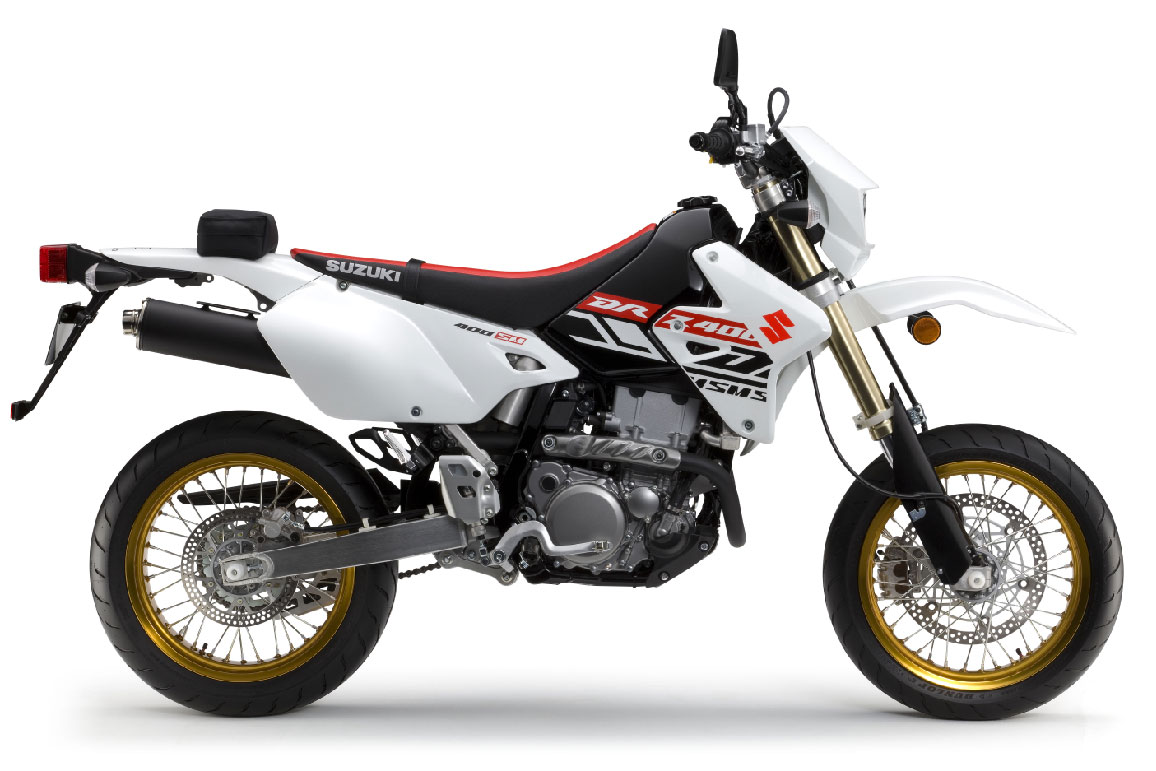 The Suzuki DR-Z400SM is one of those stalwarts of dual-sport history. First released in 2000 as a non-street legal kick start dirt bike, the DR-Z400 underwent a rapid evolution that saw the DR-Z400SM (SuperMoto) street-legal bike released in 2005. Since then, the only real things that have changed are the electronics package and adding liquid cooling instead of direct air cooling.
And Suzuki themselves, in what must be a bit of understated tongue-in-cheek humor, state that the only reason it's street legal is so that you can ride to the trail before taking the bike off-road, to where it's "meant to be."
#7: Honda XR650L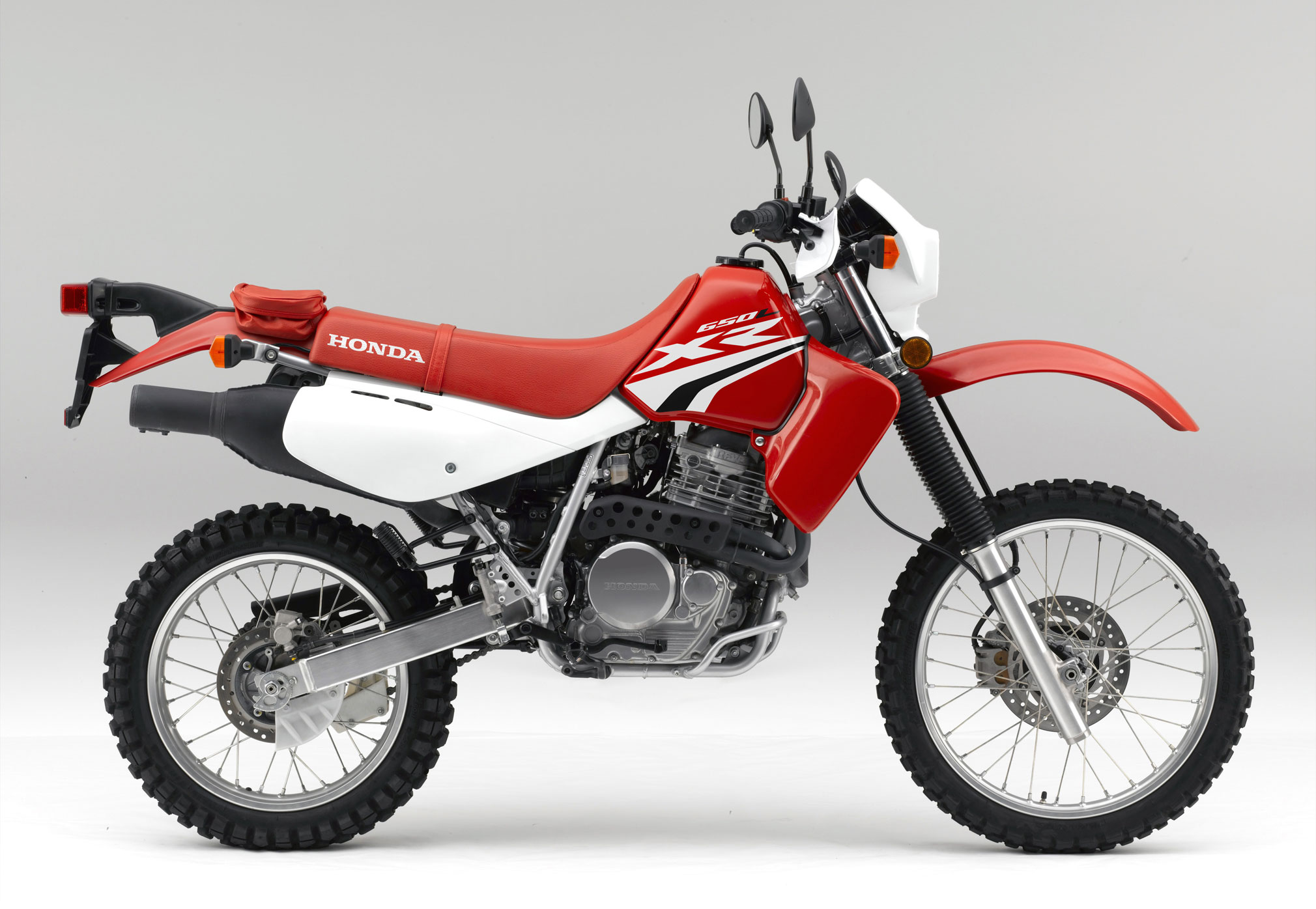 A venerable workhorse, the Honda XR650L has been around in one form or another for over 20 years. Powered by a thumping 644cc single-cylinder, this is a dual-sport that is more at home off-road than on, with only the barest concessions made to make it road legal.
On top of that, add on the fact that even in loose surface conditions, this bike will accelerate to 60 MPH in a hair under 6 seconds, and you have a classic bike that will last you many a season.
#6: Kawasaki KLR650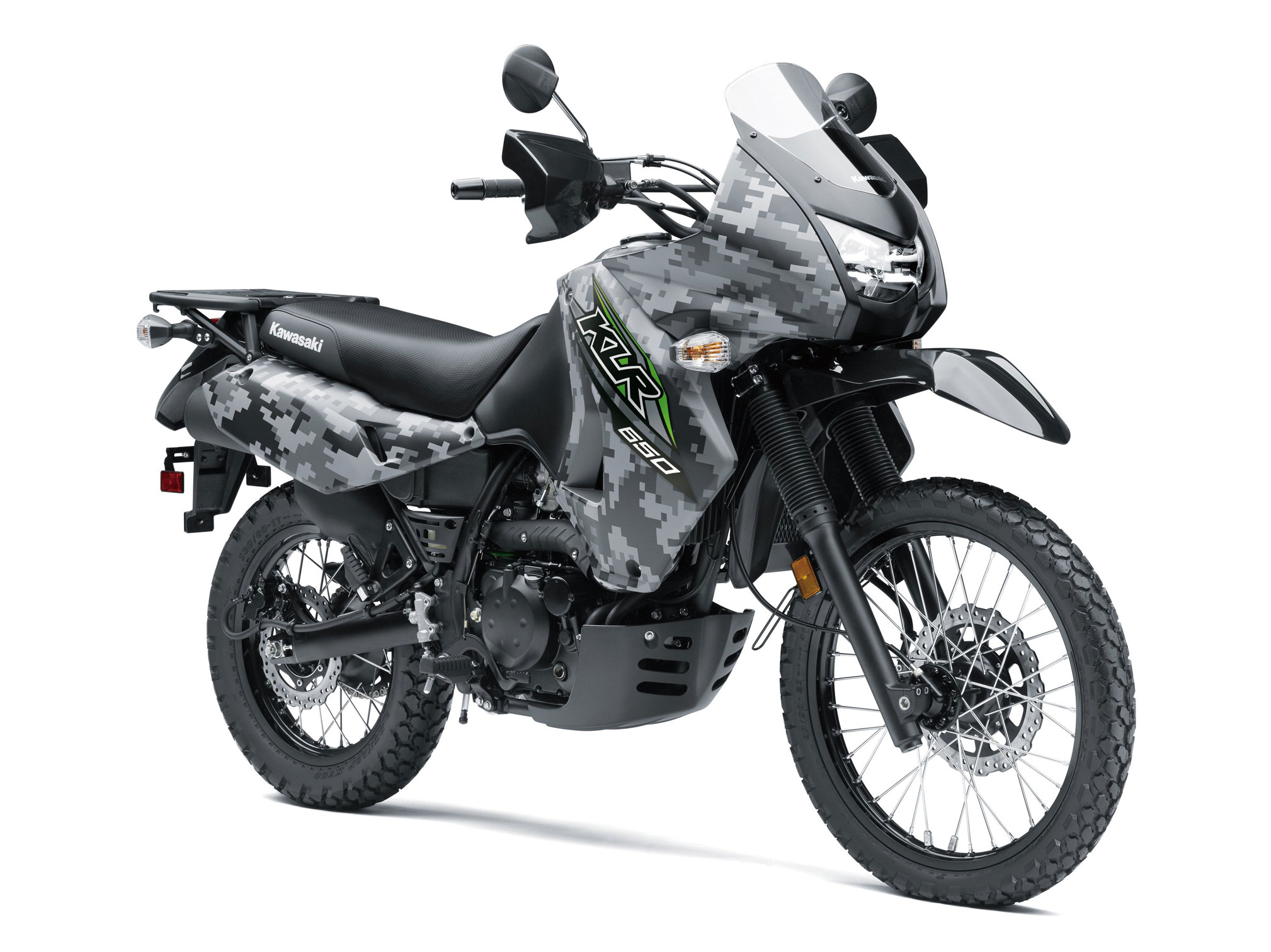 Opposite of the Honda above, the Kawasaki KLR650 dual-sport is aimed more at the street side of things but is still incredibly capable off-road. It is that lean towards the street side of things that give the KLR650 the very slight edge, as it is slower 0 to 60 at over 6 seconds, but has a more freeway friendly top speed.
It also has a legacy of being nigh unkillable, to the point that a Canadian YouTube channel actually attempted to kill one, only succeeding by literally punching a hole in the engine case after a hard landing… before reviving it with some JB Weld.
#5: Husqvarna FE 501 S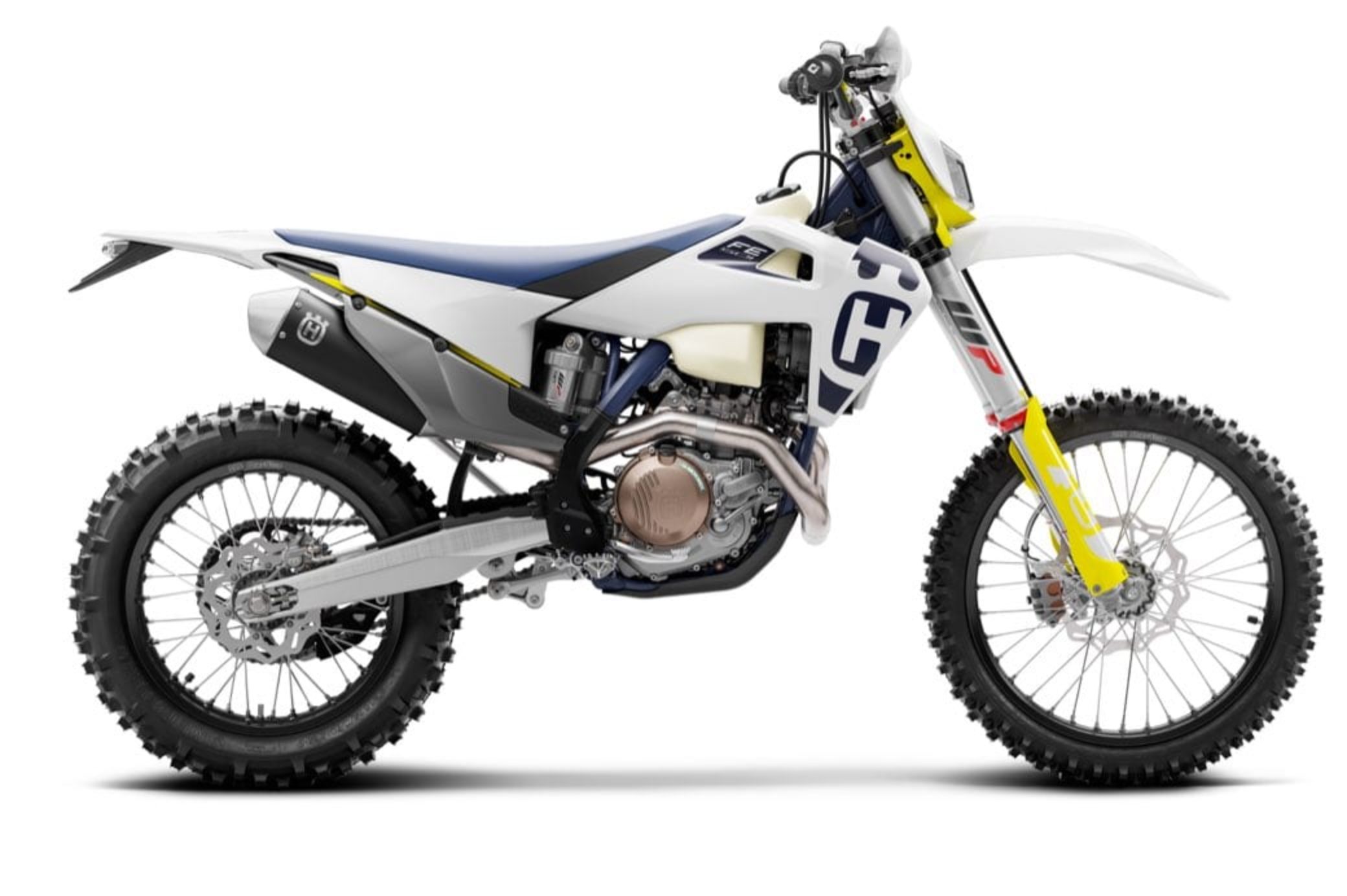 The Husqvarna FE 501 S was born out of the purchase of the company by KTM, using the racing, off-road, and fiscal power of the latter to bring about a lightweight beast of a dual-sport. Using only a 510cc engine with only 58 HP, when in street mode, the bike will rocket to 60 MPH in 4.5 seconds and will top out at 103 MPH at sea level.
Many informal tests and online videos also show the bike breaking 100 MPH at a variety of altitudes.
#4: BMW G650 XChallenge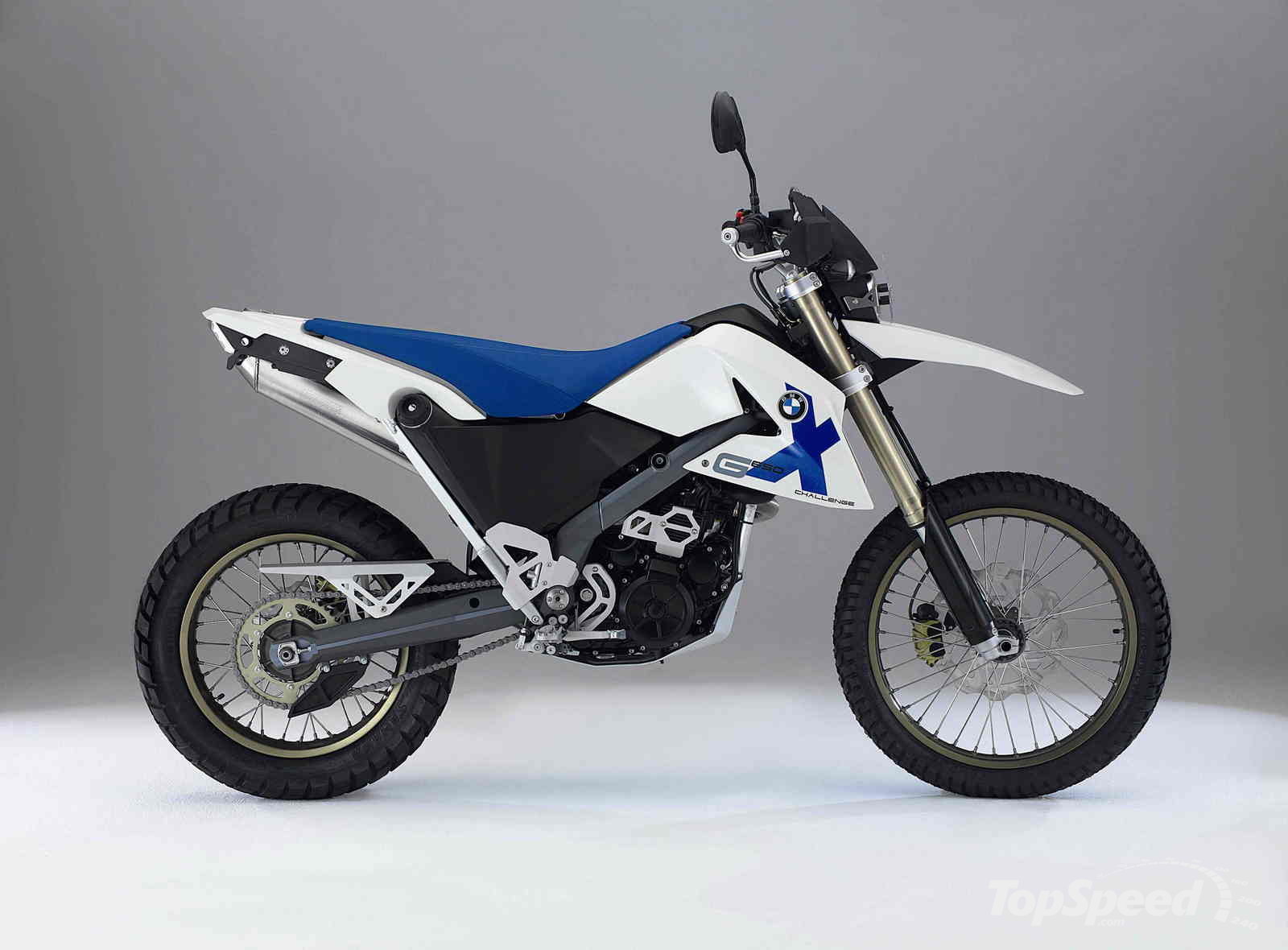 Squeaking into this list by the barest of margins, the BMW G650 XChallenge ended production in 2009 but was still sold in 2010 to clear out models from inventories. Another dual-sport that was aimed squarely at being off-road 95% of the time, the bike had probably the largest engine on this list at 652cc's in a single cylinder.
It sold far more in Europe than in North America, yet you can still find one for sale here and there if you dig enough into the classifieds.
#3: Beta 450RS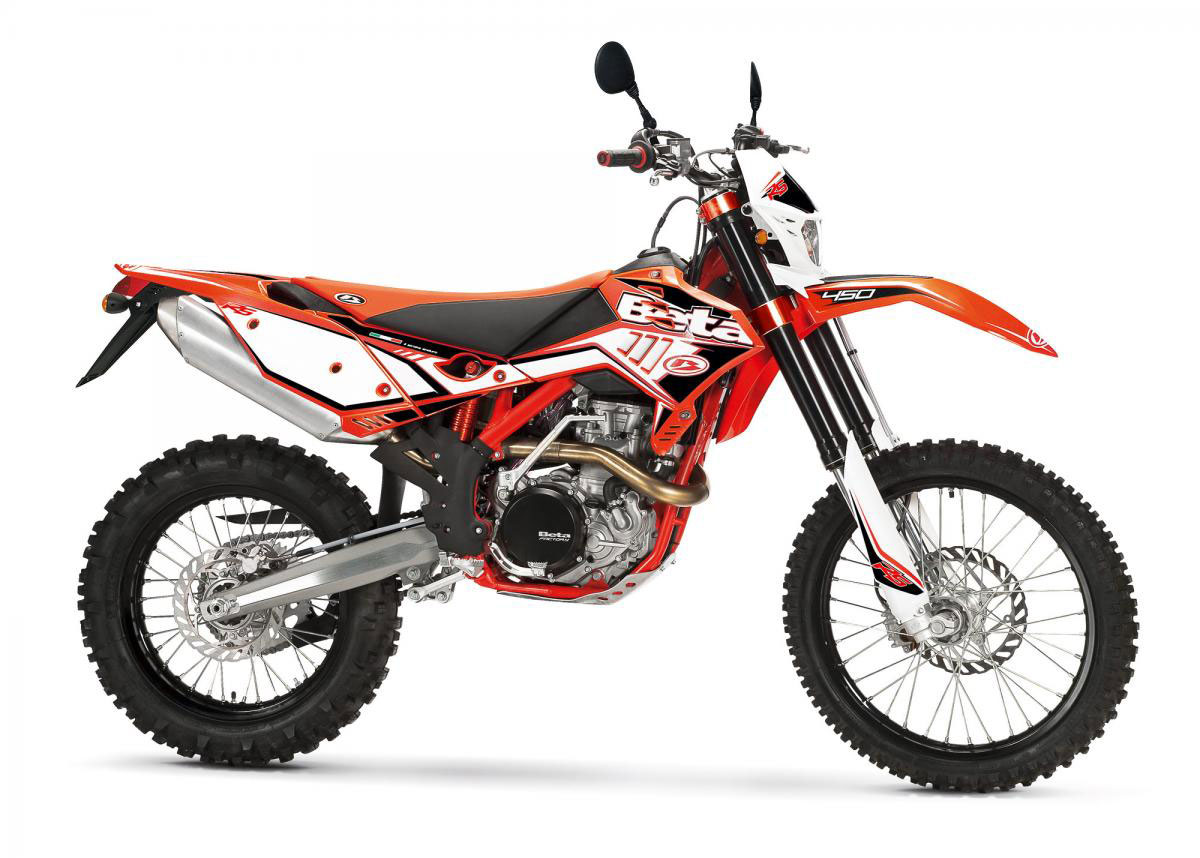 Leave it to the Italians to make a dual-sport both beautiful and stupidly fast. The Beta 450RS ended production in the mid-2010s and is not widely known in the US, although it was fully street legal and imported for all of its production years.
In many countries in Europe, it was off-road only, as it did not meet some of the more stringent classification requirements for emissions. And it beat the larger displacement bikes with a tiny 449cc single.
#2: Aprilia RXV 5.5 / RXV-550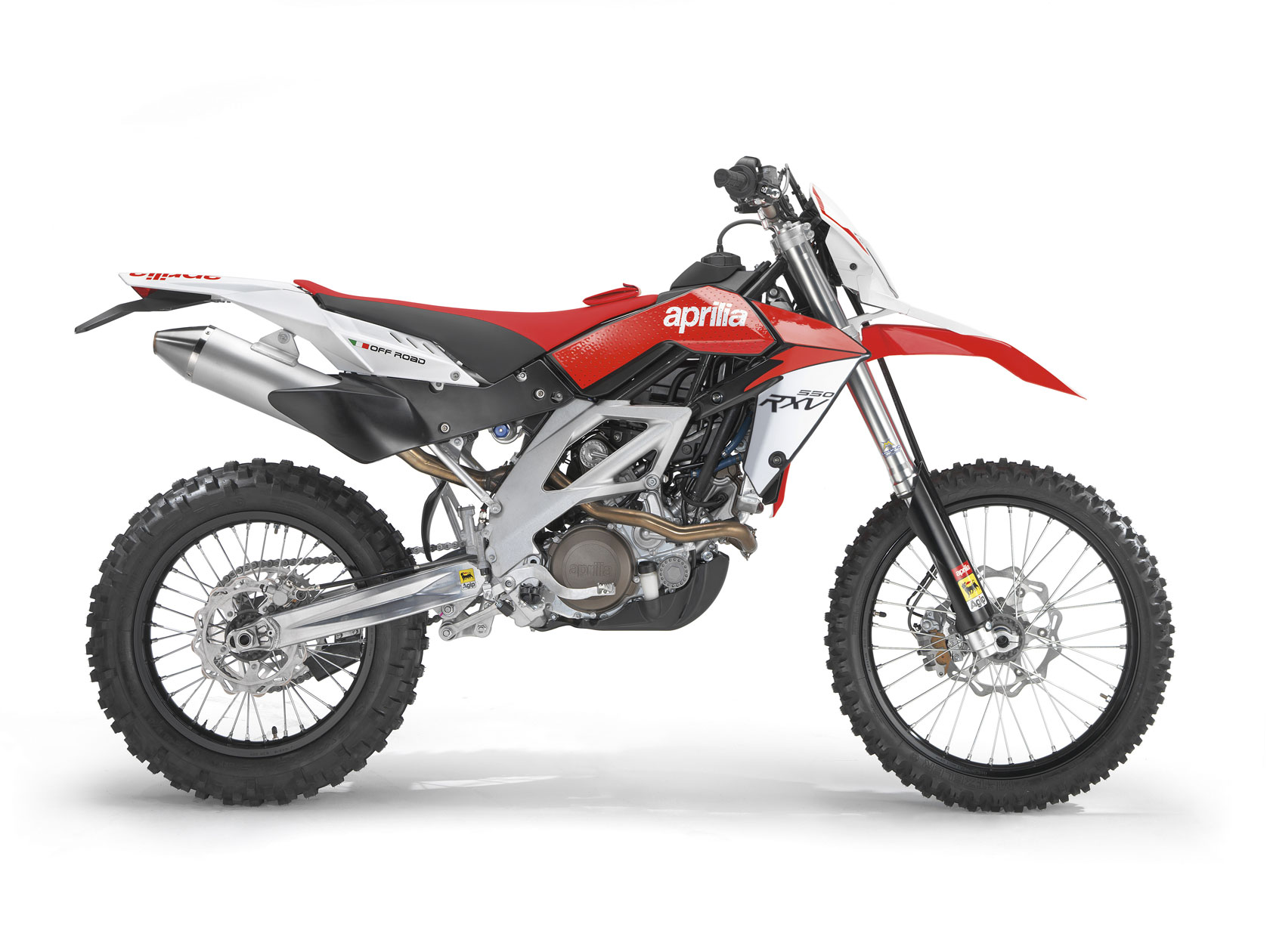 Yes, it is true, Aprilia makes dirt bikes. And for the first time in this list, the Aprilia RXV 5.5 is a pure dirt bike and is not road legal. Powered by a 549 v-twin with fuel injection that thunders out 71 HP, the top speed is all that more impressive when you know that its claimed 113 MPH is on loose surfaces!
It was available in the US up until 2012 and discontinued in the mid-2010s in Australia, Italy, and most of Europe. You can still buy Aprilia dirt bikes in Europe to this day, however.
#1: KTM 450 EXC-F Enduro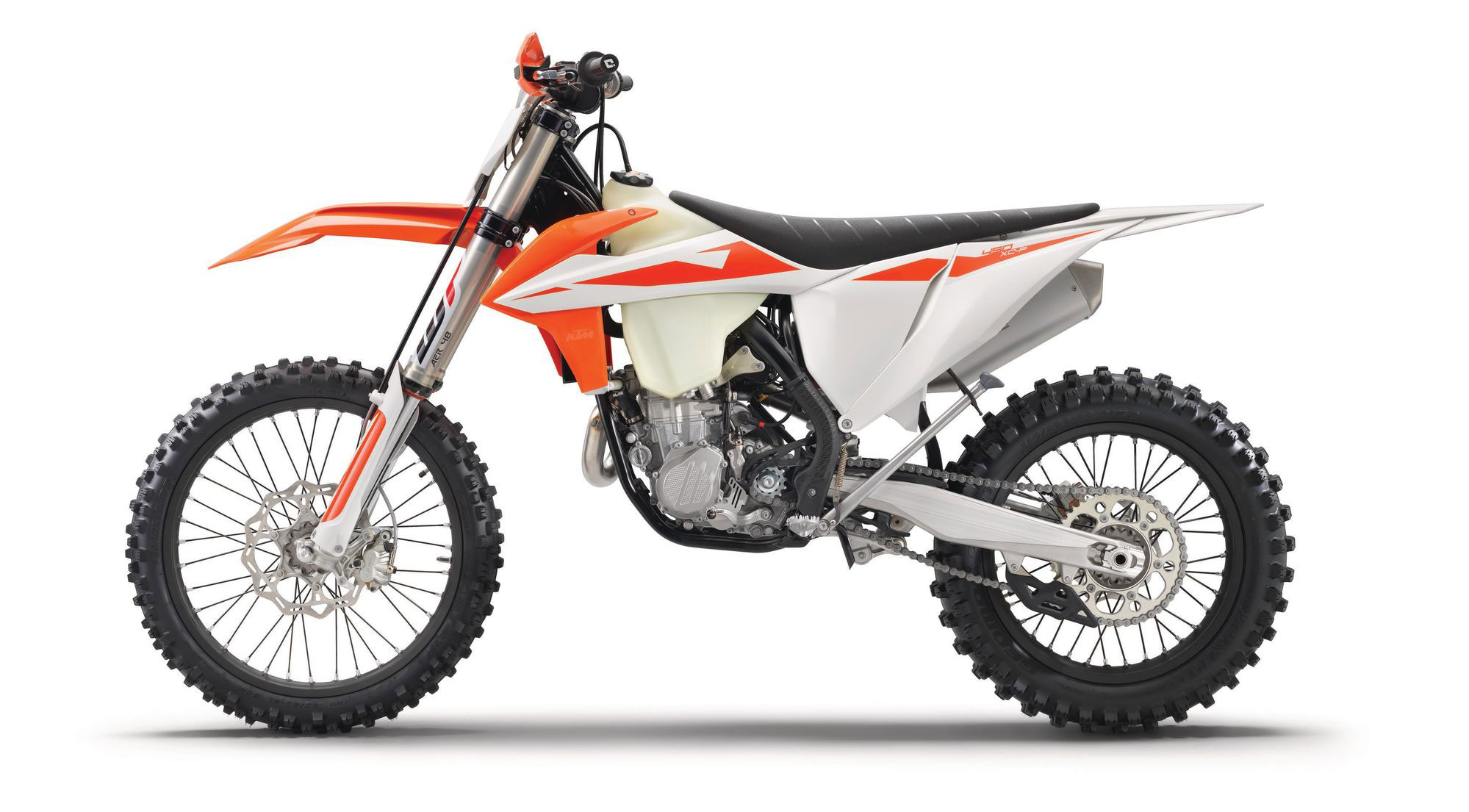 Sharing 95% of its parts with the motocross racing 450 SX-F, the KTM 450 EXC-F Enduro (known in the USA simply as the 450 XC-F Enduro) is simply a motocross bike, that isn't a motocross bike. That's it. Weighing in at a lightweight 268 lbs wet weight, with 51 HP from a 449cc single, it enters orbit (or goes 0 to 60 MPH) in under 4.5 seconds, and due to its speed friendly gearing, can exceed 120 MPH.
It can also maintain over 100 MPH on variable changing loose surfaces, which is one of the reasons that the 450 EXC-F (and its motocross parent the 450 SX-F) were picked apart and rebuilt into KTM's 2020 Dakar Rally challenger, the KTM Factory Rally 450.