The world of motorcycles is one of constant evolution. New shapes, features, and technologies are constantly emerging to keep the sport fresh and fun. But for many, the true pleasure of motorcycling comes from tradition and nostalgia. For whatever reason, we crave the look and feel of simpler times.
Retro bikes have been rising in popularity for years now, and most manufacturers have caught on—you can find at least one sport heritage or vintage-looking bike from pretty much any major brand these days. We've gone and highlighted some of the best below.  Here are 8 retro-style bikes from the past decade that will have you eager to take a blast into the past.
#8: Yamaha XSR700
The elephant in the room needs to be addressed right away: yes, this is a Yamaha MT-07. But Yamaha has given it the look and the feel of a '70s sport bike, some lovely retro touches that harken back even further to cafe racers, and then stuffed enough character into it to make it make sense. Thus was born the XSR700 (see all of Yamaha's 2022 bikes here).
It's only this low on the list because it's essentially a retro look on a modern frame, no matter how well-designed that frame is from an engineering standpoint. We wish they'd put in a tiny bit more effort—maybe using a chrome plating on the exposed bits of the frame or quilting the leather of the seat—but this is still one of the most beautiful retro bikes to have come out in the past decade.
#7: 2019+ Royal Enfield INT650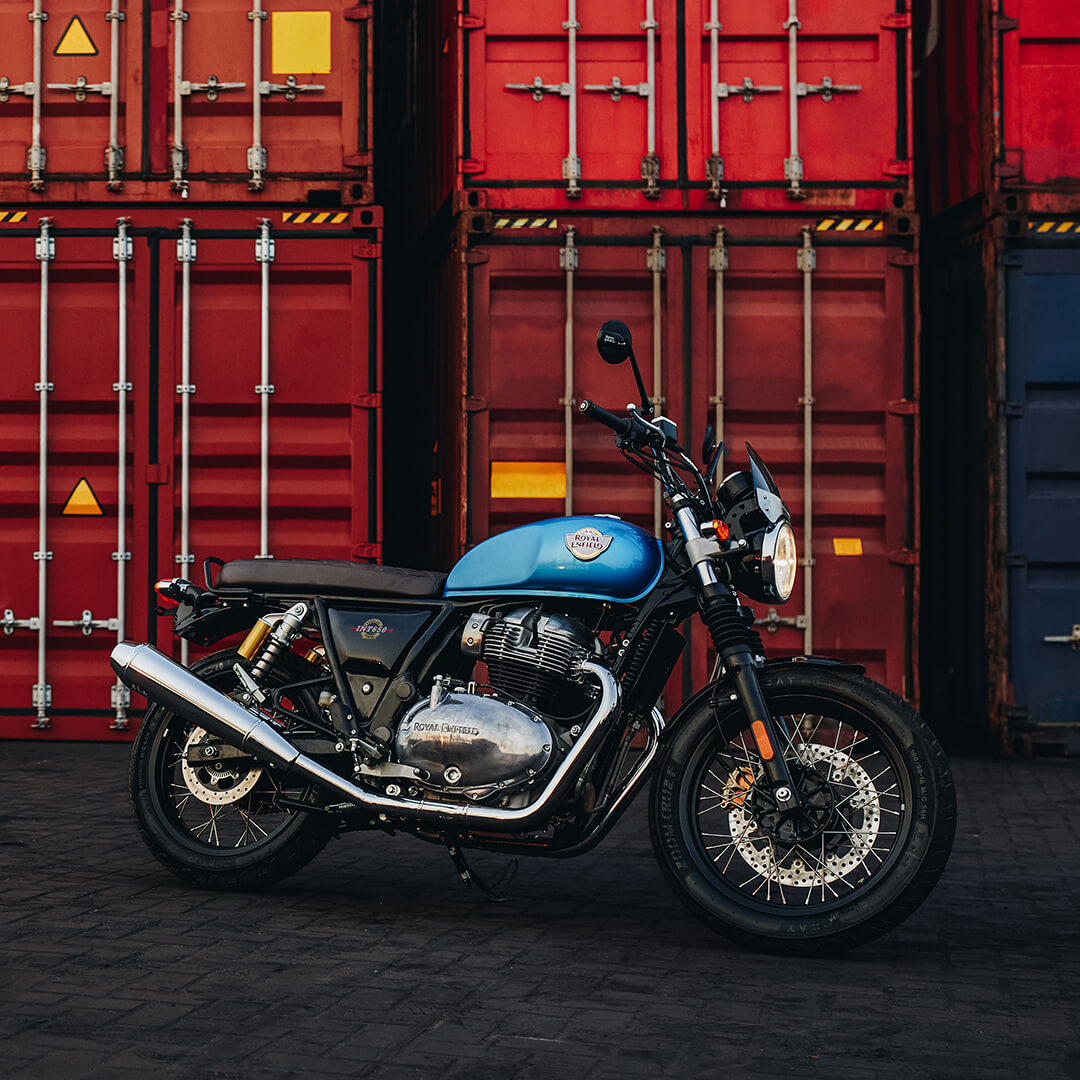 Royal Enfield has been around since 1901 in one form or another. The company tends to live by an "if it ain't broke, don't fix it" philosophy, with the new Interceptor 650 virtually unchanged (apart from a few new colour options). See all the new Royal Enfield bikes for 2022 here.
Powered by an oil-and-air-cooled 650cc parallel twin with a 270-degree crankshaft, this bike has the classic rumble of a retro bike but with modern safety and electronics. And while the forks and shocks look old school, they've also benefitted from some modern touches, like exterior gas returns on the rear shocks.
#6: Kawasaki W800 Street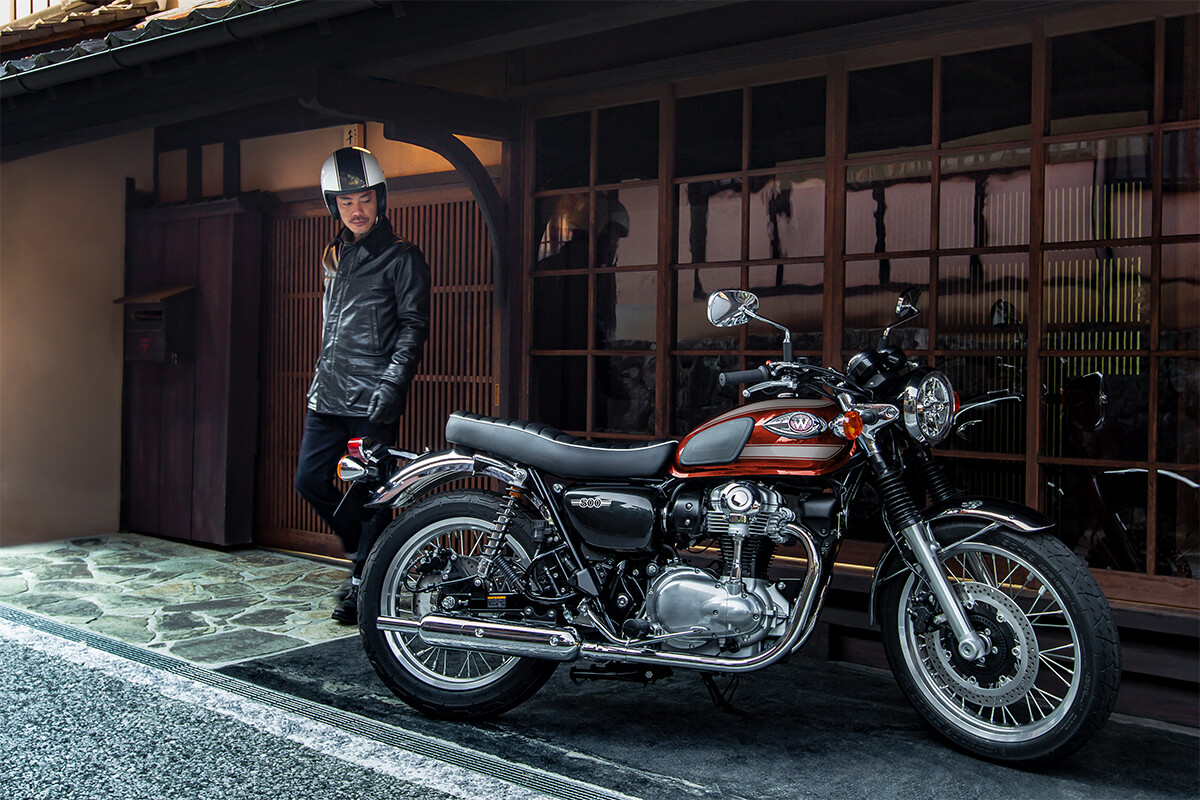 Remember earlier, when we said we wished Yamaha's engineering team had put in a bit more effort for the XSR700? This is the kind of thing we meant. Kawasaki obviously looked back at their W1 model from decades ago when making the W800, creating a modern bike with the same classic spirit. These guys understood the assignment (see even more of their 2022 bikes here).
The W800 offers all the right retro touches—the modern engine produces an incredibly satisfying and old-school sound, and the exhaust is slung low for that vintage look. But it's packed with modern safety features, too, like a slip-assist clutch. You really get the best of both worlds here. That attention to detail is what truly makes us appreciate the W800, and it's apparent throughout the bike.
#5: Moto Guzzi V7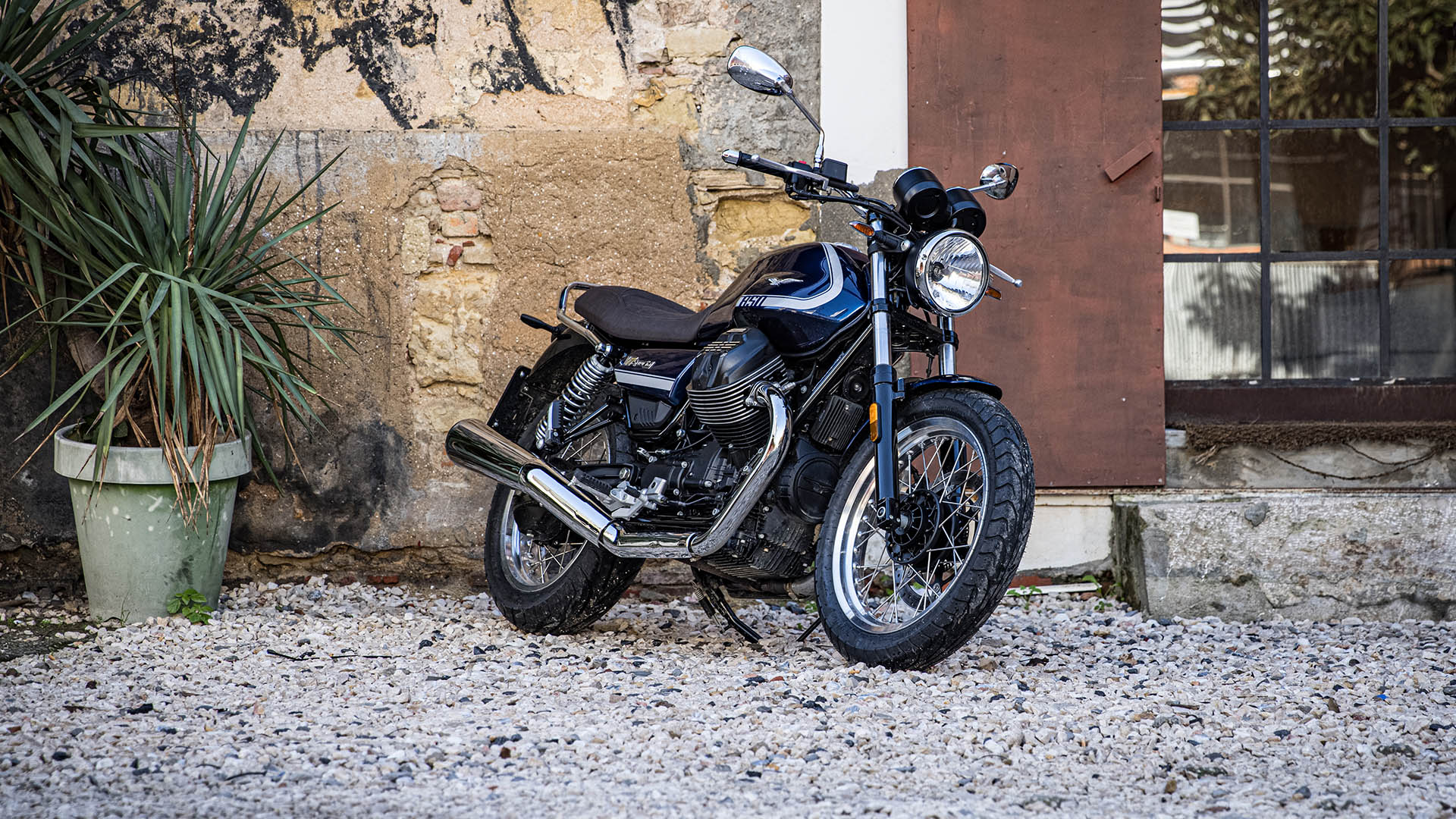 Moto Guzzi has become really good at blending tradition with innovation, and their new V7 bikes prove it. They exude quirky retro charm all over, but that 850cc engine is serious business. It's been in every V7 (the Stone, Special, and Centenario) released since 2020, and we're all the happier for it (see the 2022 Moto Guzzi bike lineup here).
Still, the style of this bike really harkens back the mid-1960s Italian racing bikes, with it's V-twin slung across the frame rather than tucked up into it. This allows the cylinder heads to poke out and the sides to receive maximum airflow. It also causes the bike to shake slightly from side to side when idling—a truly retro sensation.
The sound of the V7 is pretty retro, too—crackling and popping on the overrun and rumbling when you roll on the throttle. That shouldn't surprise you, though—Italian bikes have always been engineered to touch just the right parts of our hearts.
#4: Triumph Street Twin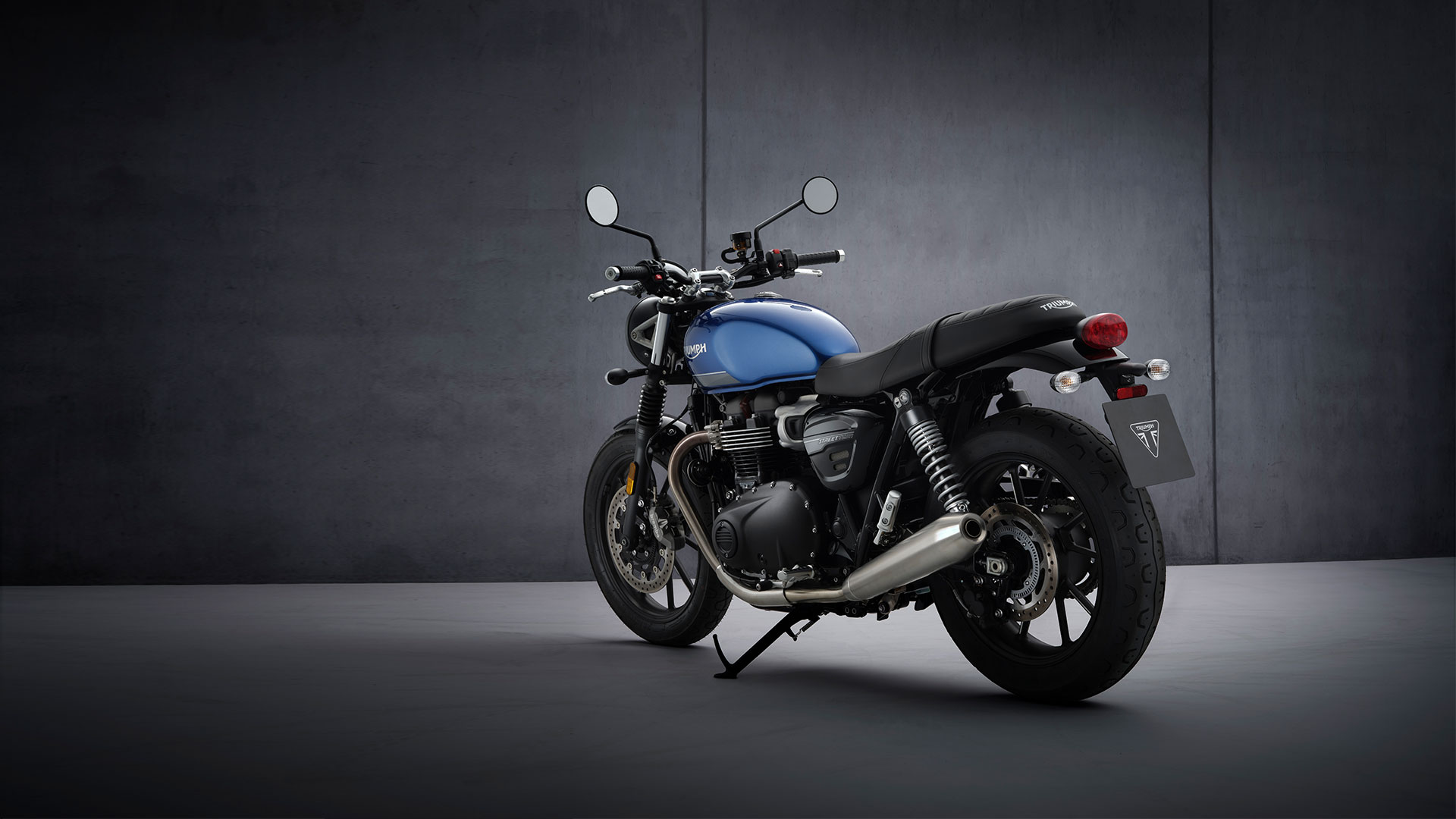 Triumph has been stuck firmly in the past for a while—at least in terms of aesthetics. In all other areas of motorcycle design, they've been pushing the envelope—making the world take retro bikes seriously year after year. In fact, it would probably be fair to say that Triumph deserves most (if not all) of the credit for the "retro rush" that swept the 2010s (see their whole line of 2022 bikes here).
But the most retro Triumph bike has to be the Street Twin. It embraces the old-school in every way—from analog dials that wouldn't be out of place on a Swiss watch to a quilted leather seat so British you half expect it to serve you tea and inquire passive-aggressively about your parentage. And with 900cc's worth of parallel twin noise and vibration but only 65 hp, there's a certain je ne sais quoi about this bike that makes it a must for this list.
#3: 2020 Suzuki Katana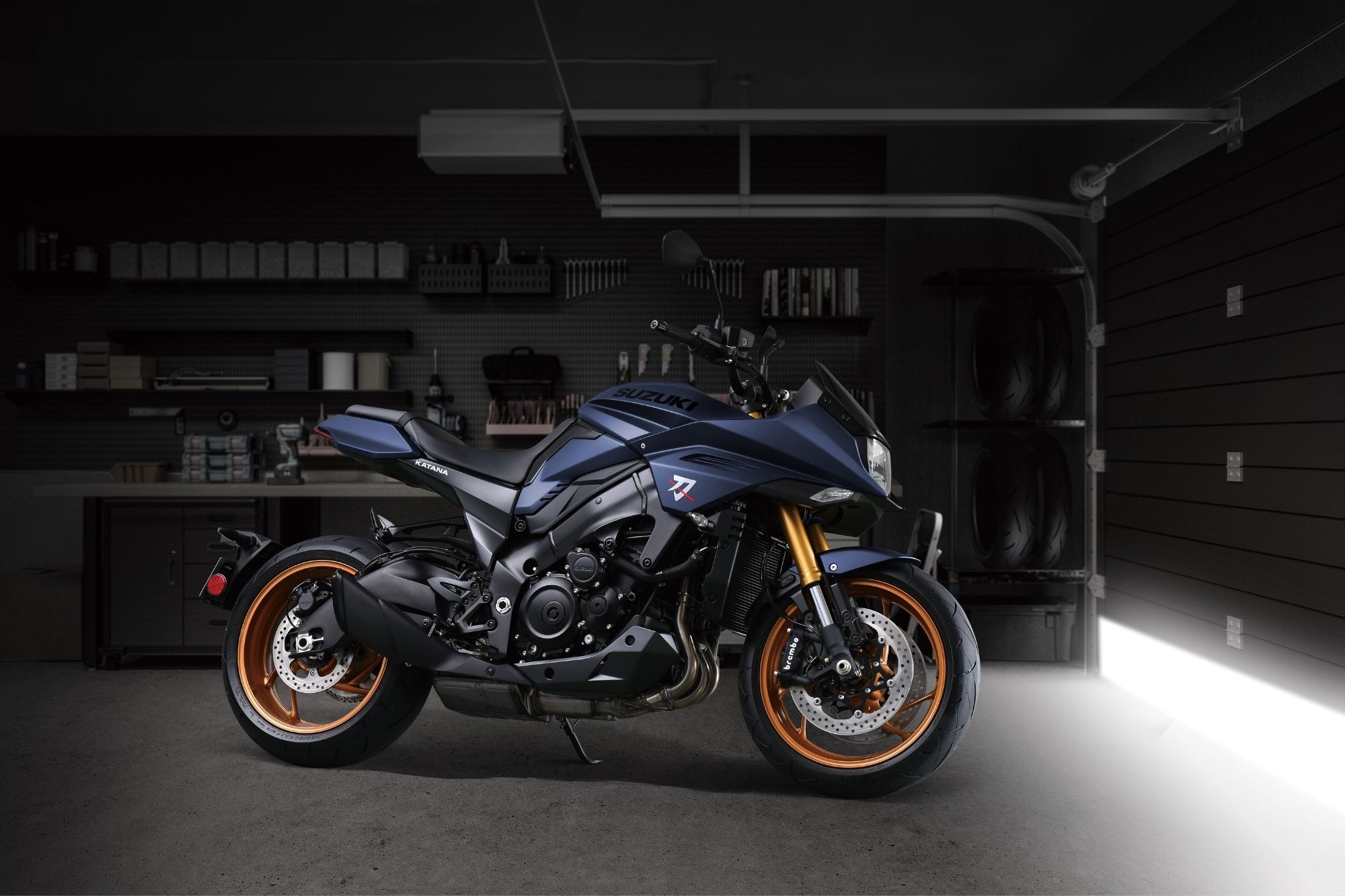 Maybe a bit more modern retro than sport heritage, the new Suzuki Katana is a special treat for those of you raised in the '80s (and those of us who sometimes wish we had been). The retro cowl and square headlight, the boxy tail reminiscent of those on late-'80s racing bikes, and the angular, almost cyberpunk look of the fairings bring together everything that was great about 80s styling in one bike.
The only truly modern features on this bike are the brakes, engine, and frame. Suzuki has a lot of new bikes for 2022, but this was the nostalgia model, and it's made a lot of us here at BAHS really happy.
#2: BMW R NineT
BMW is another of those legendary companies that have been making motorcycles for nearly a century—starting with the classic R32 in 1923, which came with a twin-cylinder boxer engine. That same engine has carried on through multiple evolutions and updates to become what now powers the BMW R NineT models.
Based on the café racers of the '50s and '60s, the R NineT pays homage to those styles but updates them with that signature German efficiency—every line, every angle, and every bit of exposed frame is clearly meant to serve a purpose. The result? You get a modern engine and safety features, but with a distinctly-retro look. See all BMW's new bikes for 2022 here.
#1: Honda Super Cub C125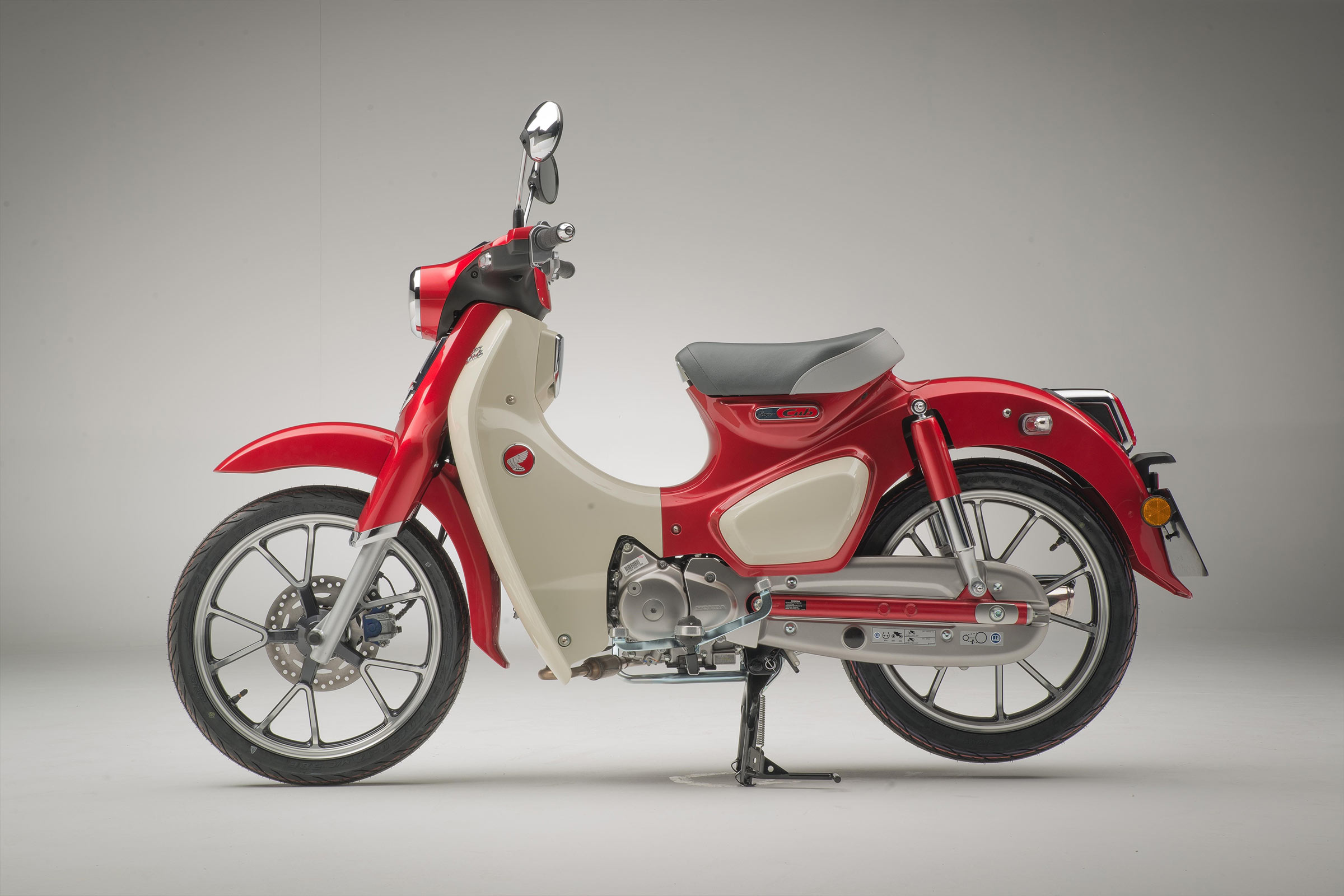 The original. The big (well, actually small) daddy of all modern motorcycles. In production continuously since 1958 with no stoppages, this is about as retro as retro gets. Over 100 million Super Cubs have been made, and it's easy to see why. This little thing is so accessible and user-friendly it's almost a scooter (in fact, it only scrapes by as a motorcycle because it lacks a scooter's flat floorboards).
This is the single model line that brought motorcycling to the state it is today, and the fact that you can buy a version of the original bike Mr. Honda himself helped make is both retro and awesome. There are plenty of other new Honda bikes you can buy in 2022, but we honestly couldn't put any other model on this list. Respect is paid where respect is due.