If you're anything like me, you love a good custom build. I have no issue with a bike that you keep stock. I like stock motorcycles and have a bike I plan to not touch, but there's something special about customizing a motorcycle and making it your own.
When you do that, you want to start with a good base. Because of this, you'll likely want to buy a motorcycle that's used. That way, you're not taking a brand new motorcycle and cutting it up and changing things. You certainly can do that, but I'd recommend buying a used bike that's a little battered and breathing some new life into it.
With that in mind, I've rounded up a few bikes that are the best for modifying. I've split this up into two different sections. There are the older bikes, which I refer to as The Classics below. These are going to be older motorcycles—think the 1970s and 1980s. Then there are the more modern bikes. Those are section two. Alright. Ready? Let's dive in.
The Classics
There's something special about taking an old motorcycle that has been out of commission for years and giving it new life.
Customizing one of these old bikes takes considerable skill and plenty of hours and money invested, but it's arguably more rewarding. You'll not only have an old bike that few have, but it will be customized to be your own. Here are the models I recommend.
Honda CB (Any Displacement)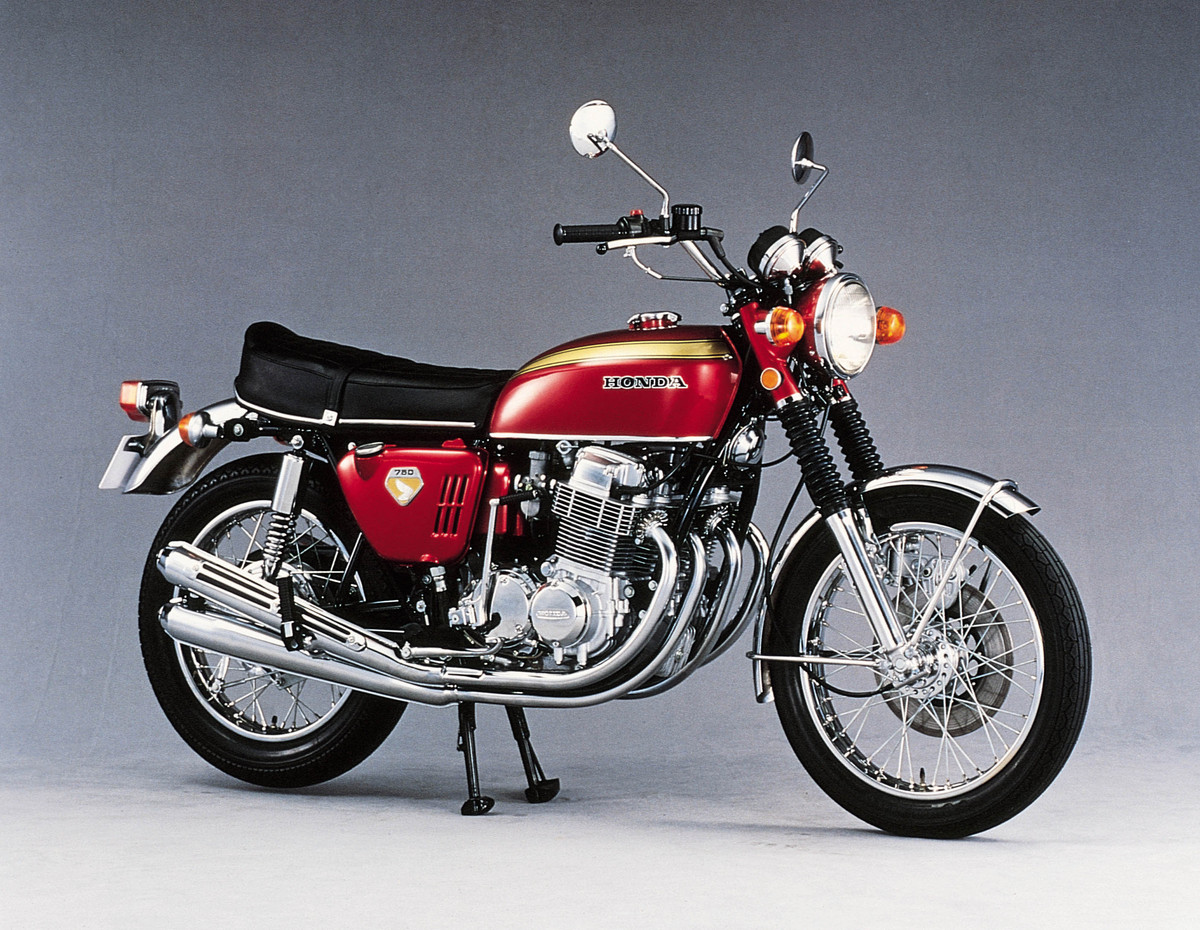 Go to any custom shop and ask them what they've worked on in the past and they will tell you they have worked on a lot of Honda CB motorcycles. These bikes are perfect for cafe racer builds, scrambler builds, flat tracker builds and bobbers.
The bikes are pretty simple and they have a classic look and style that you just can't really find anywhere else. These are the bikes that first drew me into motorcycling, and I still want to buy an older 1970s Honda CB, strip it down to the frame and then build it back up into a gorgeous cafe racer.
These Hondas are affordable and easy to find. Honda sold thousands of CB models over the years, and you can find a wide range of displacements, ranging from 125cc to 750cc+ for very little money.
Yamaha XS (Any Displacement)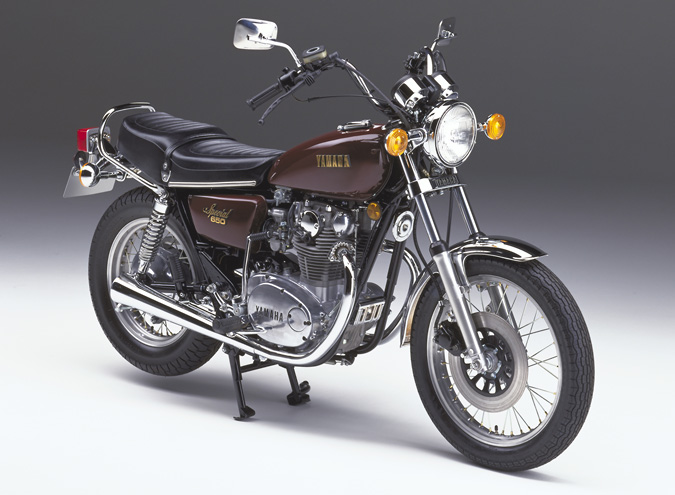 The Yamaha XS is another model like the Honda CB that has been customized in just about every way you can imagine. I first fell in love with these bikes after seeing various Yamaha XS650 bobber builds, but folks do all sorts of crazy things with these bikes.
Yamaha sold various displacements of the XS over the years, and any model year of the bike would be a good basis for a custom build. You'll often see these made into bobbers and scramblers, but you can really do anything with them.
While some folks will steer you towards the RD line of motorcycles from Yamaha, I say go with the XS400 or XS650 instead. The finished product usually looks better.
Kawasaki KZ (Any Displacement)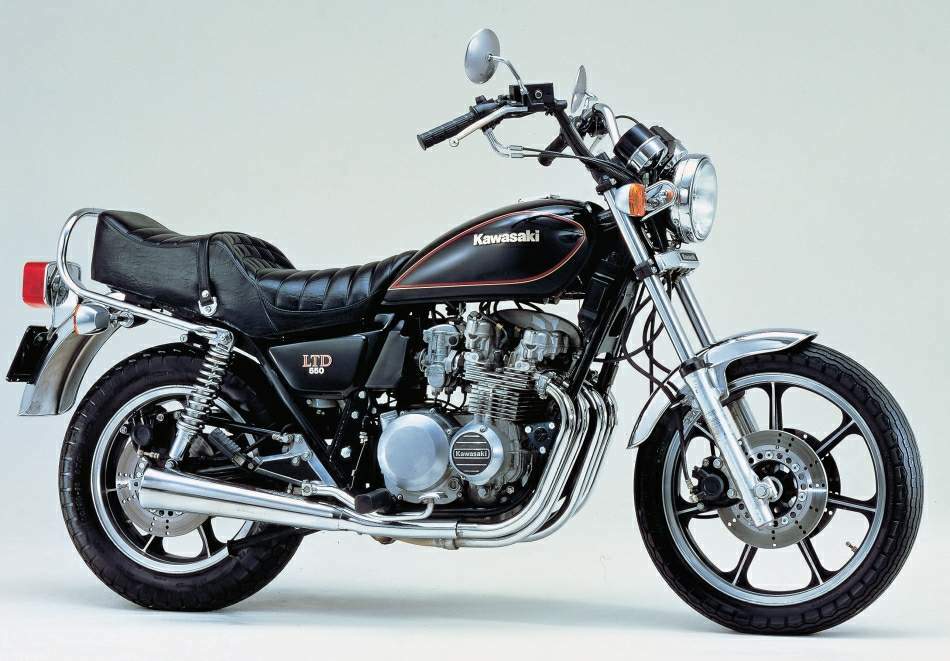 I owned a customized 1982 Kawasaki KZ550. The guy I bought it from had chopped the frame and turned it into a cafe racer. It was a horribly uncomfortable bike, but not because of the design from Yamaha. Rather, the seller just did a really crappy job of customizing it.
Over the course of the few years I owned it, I put different handlebars on it, a more comfortable seat that looked a bit more like the stock one, and adjusted a few other things like the lights. What struck me about the KZ line of bikes from Kawasaki was that there are tons of parts out there for these.
It's important to note that KZ bikes tend to be a little cheaper than the Honda and Yamaha bikes mentioned above. Honda's CB and Yamaha's XS gained popularity in the cafe racer community pretty quickly. This drove prices up, whereas the KZ prices stayed low for some reason, at least where I live.
Unsung Heroes
As mentioned above, many of the aforementioned classics are hard to get hold of nowadays. The custom boom drove prices up, and unfortunately, it made unmolested models quite hard to come by. You can a million half-started projects on eBay, and even more "finished" ones from sellers asking for astronomical prices. If you can find a CB, KZ, or XS for a reasonable price, then by all means go for it. However, if you need to think outside of the box, here are few models that are really worth pursuing.
Honda GB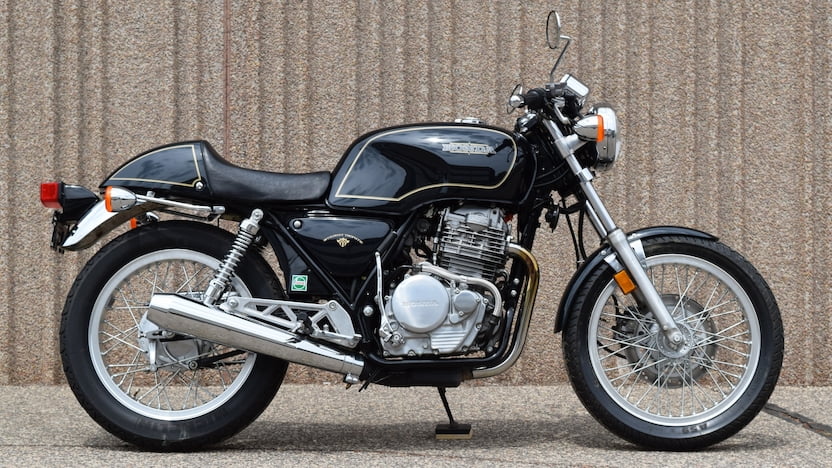 You've heard about the CB, but what about the Honda GB? The GB had a brief stint in the United States in 1989 and 1990, in 500cc form. The GB500 TT (Tourist Trophy) was something of an oddity. It was a factory-made café racer with almost all of the soul sucked out of it. However, for those looking to build a café racer of their own, it's got all of the right hardware, allowing you to focus on the customizations that really matter.
Dubbed the "GB" in short for Great Britain, the GB takes a lot of inspiration from the British-made 500cc single-cylinder machines of old, such as the BSA Gold Star. It's got the racing tank, it's got the low handlebars, and it's got the bee-sting tail. So what's left to modify?
Well, more power would be nice. In stock state, the 500cc single only produces a fairly anemic 33 horsepower. Getting the most out of that may require shedding weight rather than any real tuning. But, since you're not having to shell out for a café-racer-esque fuel tank, or overpriced clip-ons, you might be able to splash out on an engine swap. A similar-era and similar displacement Honda parallel-twin might slot into that recess nicely, giving an immediate power boost.
Then again, maybe not. If true performance is your goal, maybe a dated and underpowered Honda model isn't the way to go. But with a nice paint job and a few choice aftermarket parts, the GB500 could be a real head-turner.
Suzuki GS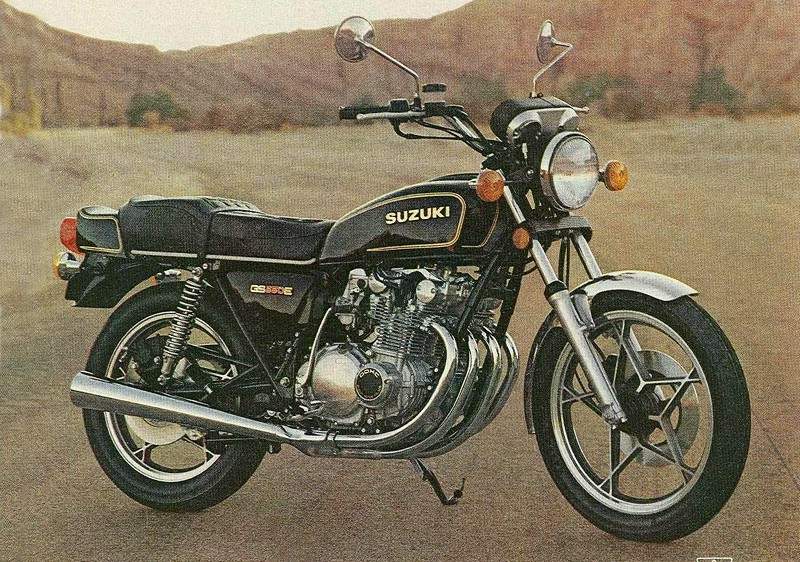 The Suzuki GS series is often overlooked when compared with other Japanese motorcycles of the era. The GS marked Suzuki's first foray into mass-produced four-stroke motorcycles. Previously, the company almost exclusively manufactured two-stroke machines but in 1976 that all changed with the release of the GS750 and GS400. The 750 was a four-cylinder machine, while the 400 was a parallel-twin. Technologically, the early GS models were more or less identical to their Kawasaki KZ counterparts but they haven't such a lasting impression on the industry.
And that's a good thing. While many home customizers are driving up the prices of the models above, the GS isn't quite as sought after. And that means that you can pick them up for a reasonable price. And most importantly, since they're not as iconic as the other models, you don't have to feel guilty about taking an angle grinder to one. It's all very well if you can snap up a cheap CB, but it's borderline sacrilegious to turn something so perfect into some workshop horror. Unless you know what you're doing, of course.
Yamaha Virago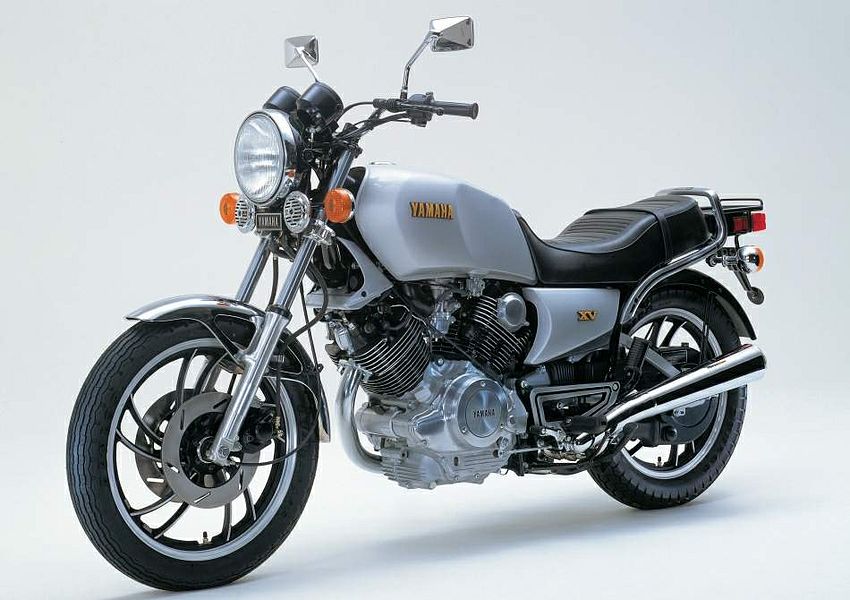 The Yamaha Virago was something of an ugly duckling when it first arrived on the scene. It was Yamaha's first attempt at a V-twin cruiser, and while the early models might not have been much to look at, they managed to leave a lasting impression on the motorcycle industry. From the model's introduction in 1981 (as a 750 cc), the Virago went through many different evolutions, in many different sizes, before it was eventually retired in 2007. It has been rebooted since then, but as a donor bike, you want an older model.
Because it has been around for so long, and in many different displacements, they aren't hard to find. What's more, they're also fantastic motorcycles for riders of all stripes, shapes, sizes, and budgets. Given the "XV" model designation, you can pop XV125, XV250, XV400, XV500, XV535, XV700, XV750, XV920R, XV1000, XV1100, or even XV1400 into a search engine and turn up a result near you with an appropriate price tag.
Now, just because the Virago sports a V-twin rather than a single-cylinder or parallel-twin engine, don't think it can only be transformed into a chopper or bobber. Fire up Google and see what other creators have done. There have been many impressive scrambler and café racer builds made out of the humble Virago, and each and every one of them.
If you're looking for an affordable V-twin donor machine that you don't have to feel precious about if you need to get heavy-handed with an angle grinder, then consider the Virago. It's fun, versatile, affordable, and very reliable too.
Tomos Mopeds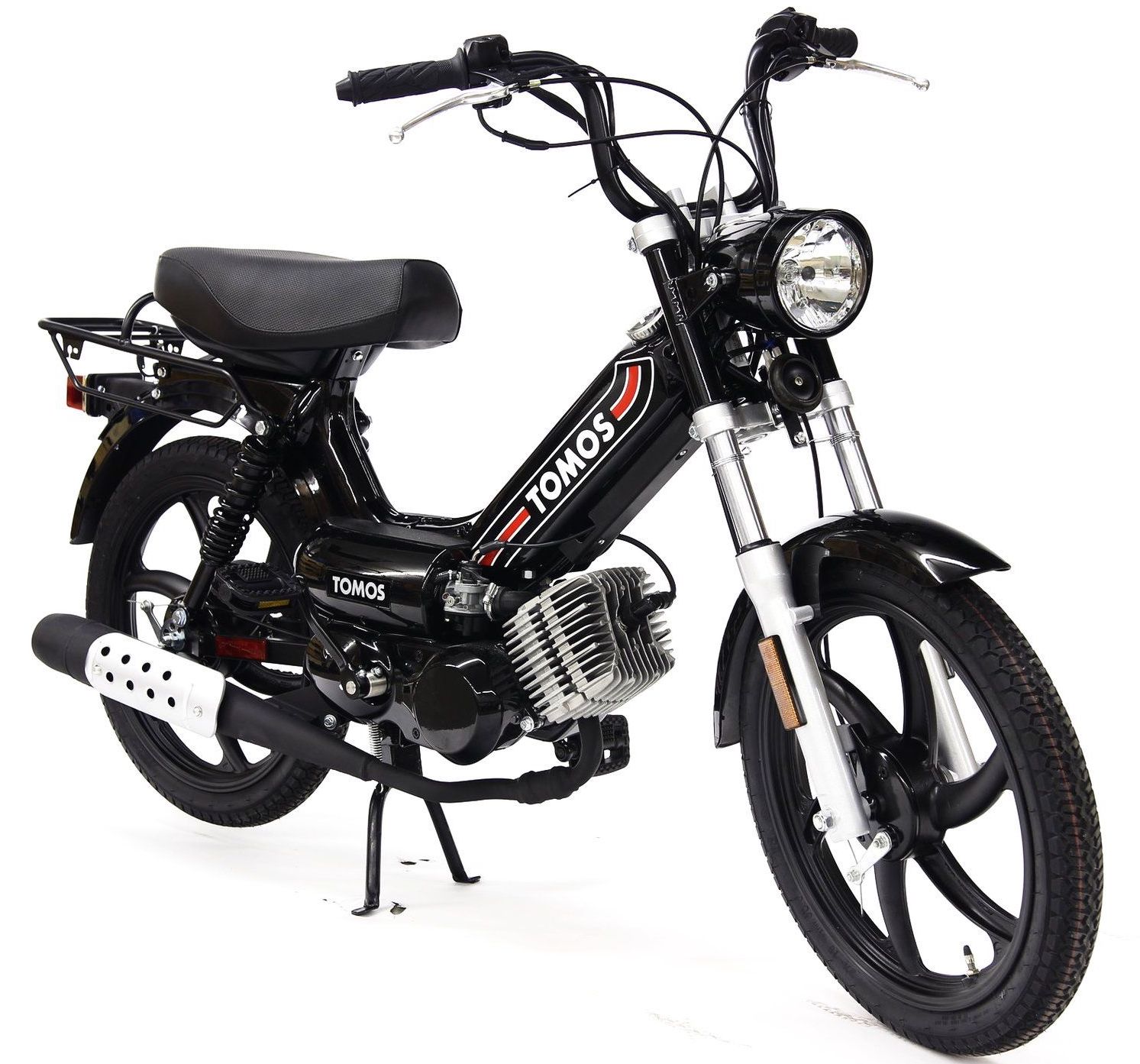 Okay. I had to throw a weird one in here. Tomos is a company that was based in Slovenia. It made small-displacement motorcycles and mopeds. You'll commonly find these things for sale for as low as $200 to $300. They're 50cc and you won't be winning any drag races, but they're fun as hell, and I own one that isn't 100 percent stock.
The cool thing about these is there is a vibrant custom bike scene out there for them. These get lumped in with the classic Puch, Motobecane, and Garelli bikes, but you can find modern ones so you're not necessarily working with an old bike. You can find any part you need or want online, and there's a robust library of content out there on how to maintain, modify, and do pretty much anything to them.
If you're just getting into customizing bikes, you should buy a Tomos, download Fred's Guide, get the bike running well, and then customize it like crazy. The most you can get wrapped up into these builds is a couple of thousand bucks, so it's a cost-effective option, too. The company went bankrupt in 2019, but there's still plenty of aftermarket parts out there, and if you browse your local classifieds you'll find these out there for basically pocket change.
Modern Bikes
Don't think that you have to stick with older bikes and older tech to have a killer custom motorcycle. While the old-school classics certainly have their merits, they can be temperamental and require a lot of skill to get going and keep going.
If you don't have the time, skills, or patience to deal with that, buy a new or newer bike and customize it. You'll spend far more time actually riding it than you will wrenching on it. That's what ultimately got me to sell that KZ550 I owned. It was simply a lot of work to keep it going. I love my new Honda Rebel and the digital instrument cluster and fuel injection and everything else that comes with a modern motorcycle.
Honda Rebel 300 and 500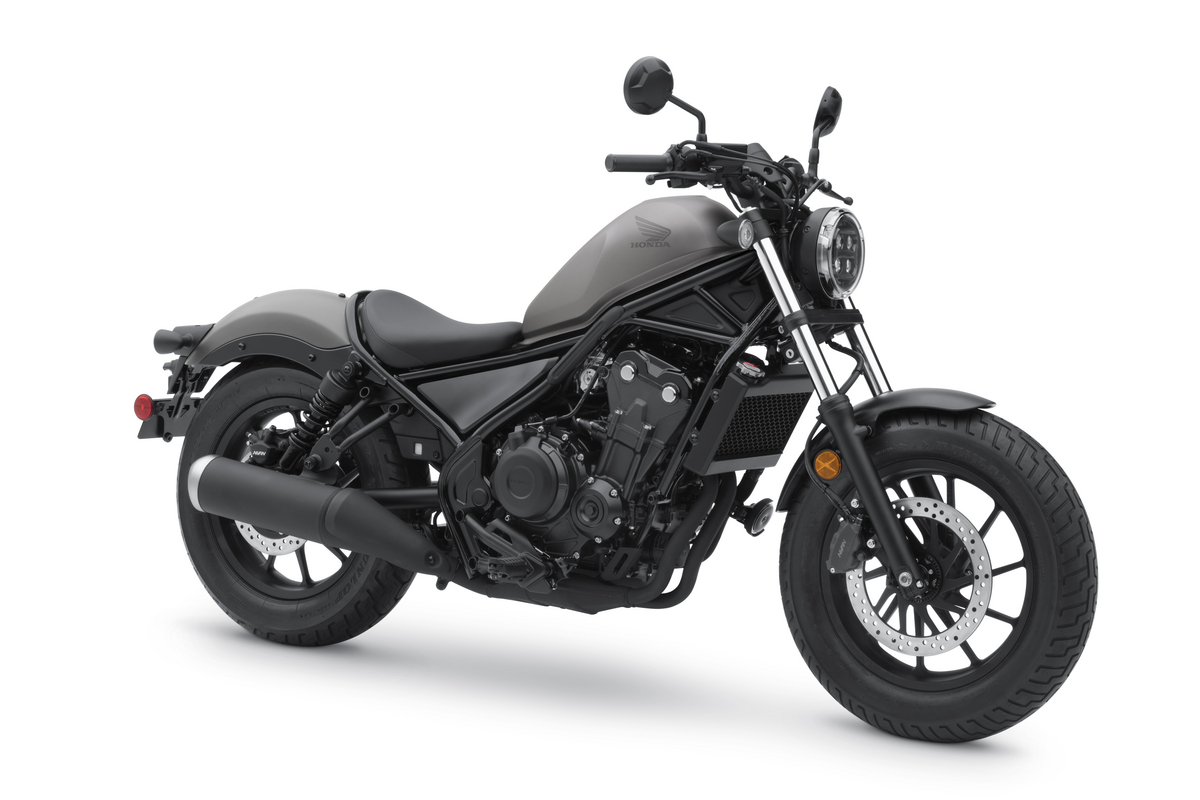 Speaking of the Honda Rebel, the bike makes for a fantastic motorcycle to customize. Honda really built the bike with this in mind. Most of the motorcycle is exposed and ready for customization. It doesn't really matter what displacement you buy. Both the 300 and 500 are ready for some fancy custom parts. 2021 has also seen the introduction of a larger 1,100cc Rebel which might make it more appealing to some riders.
I haven't customized my model yet, but that's mostly because I haven't decided what I want to do. Part of me wants to stick some mini-ape-hangers on there and lean into the small cruiser thing, but the other part of me wants to go more of a scrambler route. The cool thing about the Rebel is you can do whatever you want to it. It's a great blank canvas. Check out the manufacturer's website
More:
Royal Enfield Continental GT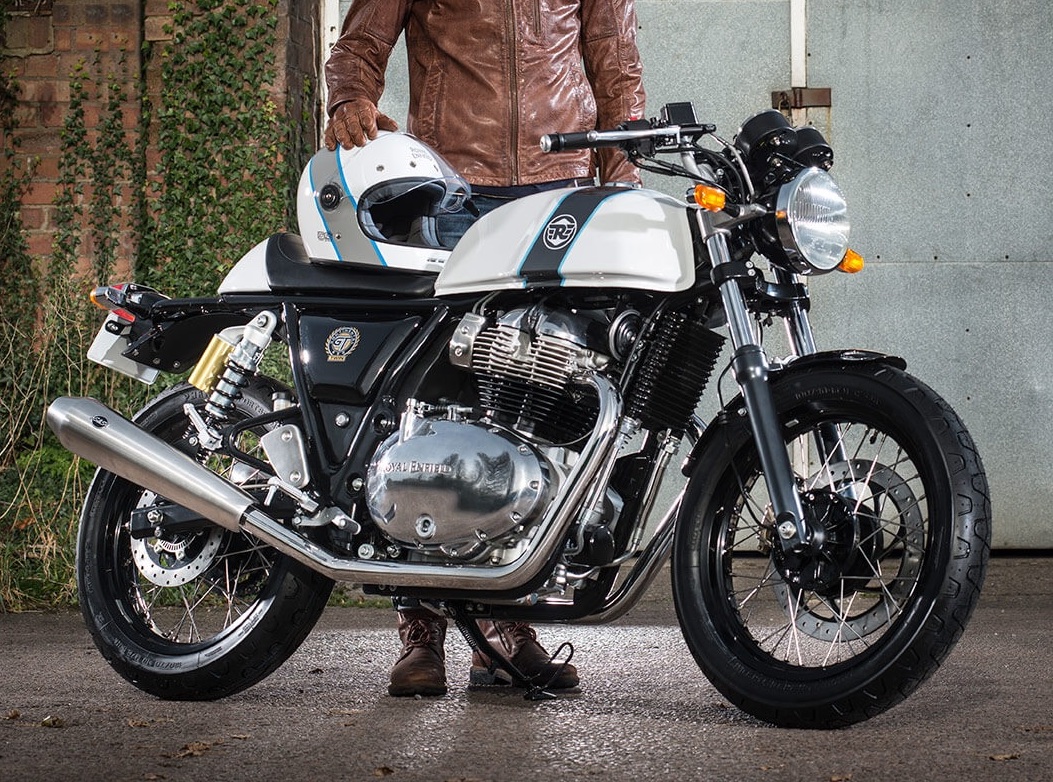 My first thought when I saw the new Royal Enfield 650 twins was that the custom bike scene would be all over them, and I wasn't wrong. Some of the best design houses and custom shops have taken the Continental GT or INT650 and completely transformed them. These bikes look a lot like the classic bikes I recommended above, so they're an obvious choice for building a scrambler or cafe racer.
I typically see builders using the Continental GT over the INT650, but that's really up to you. The basic frame and powerplant of the bikes are very similar, so either will be just fine to take and transform into the custom motorcycle you always wanted. Of course, doing so will probably void that nice big warranty Royal Enfield gives these bikes.
Check out the manufacturer's website, or check out an in-depth overview of the 2021 Royal Enfield Continental GT at our sister site.
Harley-Davidson Iron 883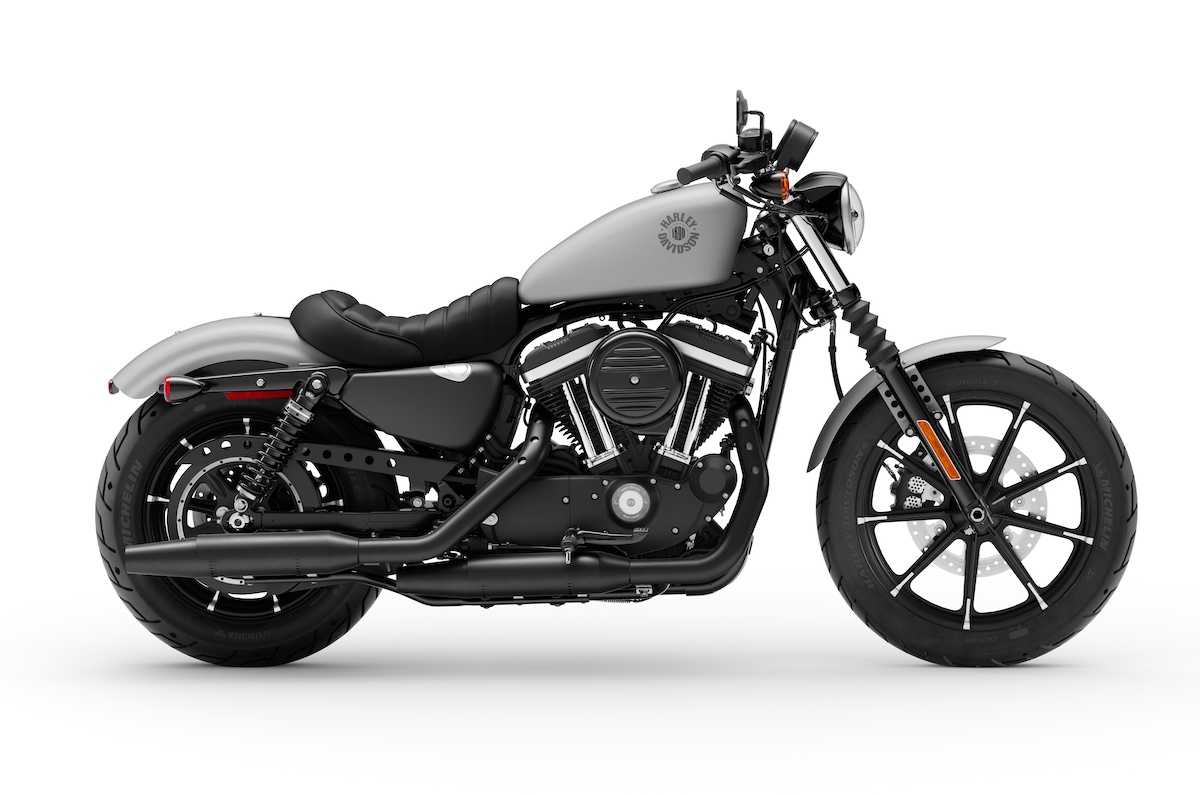 Let me say this: any Harley is good for customizing. I recently rented and rode a Harley-Davidson Iron 883 and found it to be a horribly uncomfortable bike, but here's the thing: few people who ride an Iron 883 keep the bike stock. They almost all customize the bike in some way, whether it's a different seat, some soft bags, higher handlebars or some other type of change.
My issues with the bike were ergonomic ones, not performance. That said, there are all kinds of aftermarket and Harley official parts out there to change just about everything about this bike. You can improve performance as well as ergonomics or aesthetics. Harley knows its audience, and it knows those guys and girls like to customize and individualize their bikes. There are tons of support and parts out there for customizing these machines, whether you do it yourself or have a shop or dealer add the parts for you. Check out the manufacturer's website, or wBW's 2021 Harley Davidson Iron 883 preview.
Honda Grom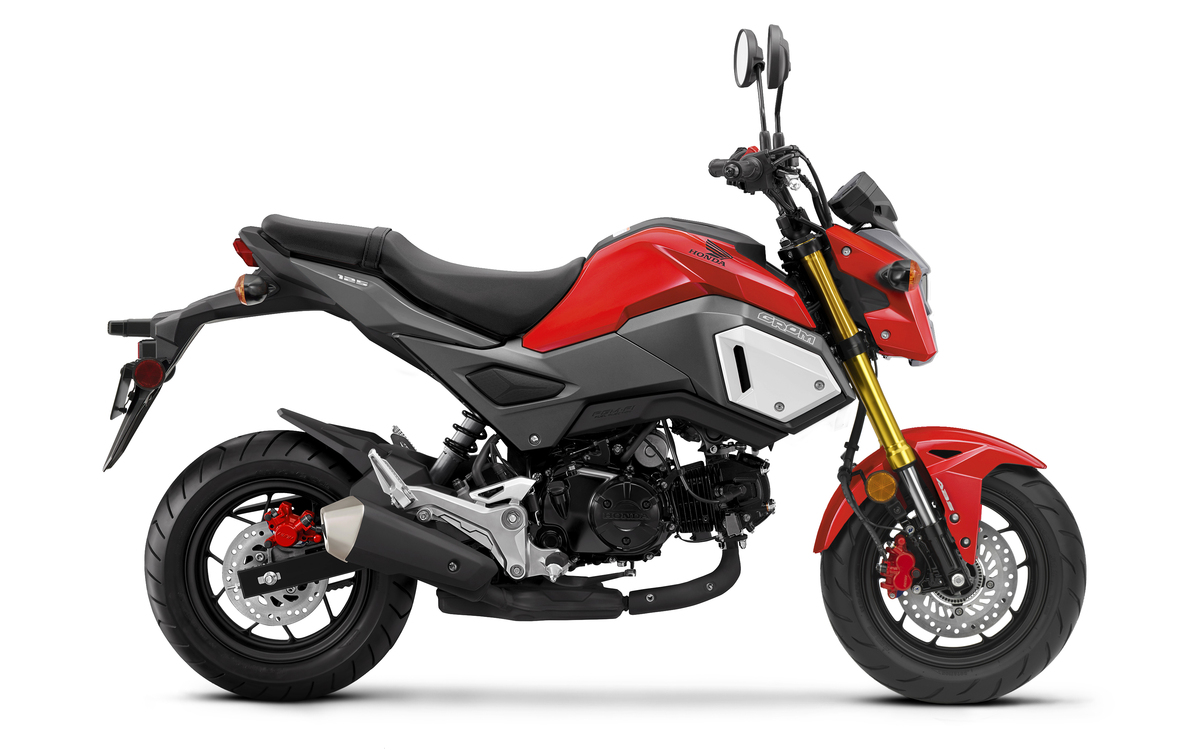 Want to get silly? Get a Grom and have a heck of a fun time turning it into whatever you want. You could also do the Honda Monkey, but I'd rather leave that little thing as is and take the Grom and add things to it and chop it up.
This is another bike with a very robust aftermarket parts selection. Not everyone customizes these, but I know a fair number of the owners do. There's even a little Grom gang in my city where each guy has his own take on what the Grom can be. Get crazy and have fun with it. The Grom is practically begging you to change things up. Check out the manufacturer's website.