The 600cc engine has slowly been disappearing over the past few years. Instead of being a go-to displacement, it has now been relegated to mostly supersports and a select few other styles.
Traditionally, a 600cc is an inline-four, usually with dual cams and four valves per cylinder. Some bikes adhere to that formula as if it was law, and some manufacturers like to be a bit more experimental. However, for the purposes of this list, we tried to limit ourselves to 600cc meaning anything within 50cc above or below 600, and if possible, with four cylinders.
With all that being said, we present to you our picks for the best 600cc motorcycles you can ride in 2020.
#6: 2020 Honda CBR650R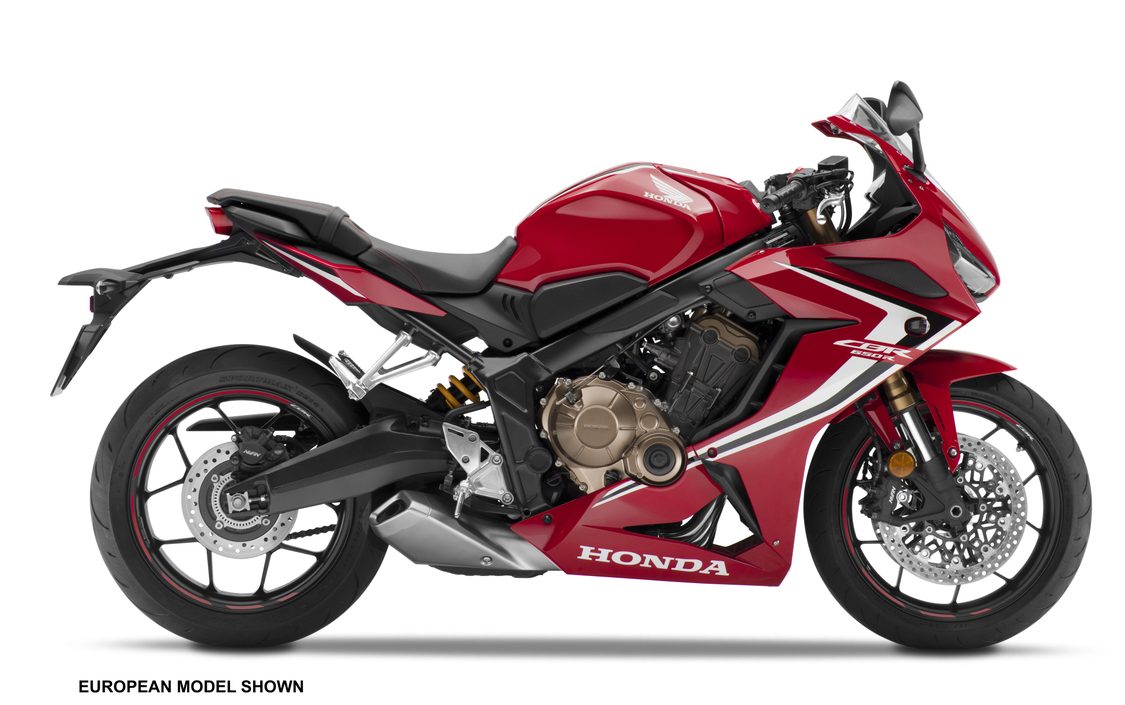 For 2020, Honda has updated its relatively new CBR650R with a whole host of small tweaks to the electronics and some aerodynamic touches. Considered a less scary introduction to the world of supersports versus the CBR600RR, the CBR650R still has the ability to thrill a rider.
It's far more restrained than supersports in terms of handling, with a rear-wheel that prefers to stay planted on the tarmac instead of being backed into a corner on the limit. It also has a more upright, almost standard seating position, allowing for longer city rides and commutes that won't break your back.
We love the idea that Honda and other manufacturers have with these models. Plenty of excitement, plenty of sensibilities, but still enough of both to have fun in the twisties and get a massive grin plastered all over your face.
#5: 2020 Suzuki GSX-R600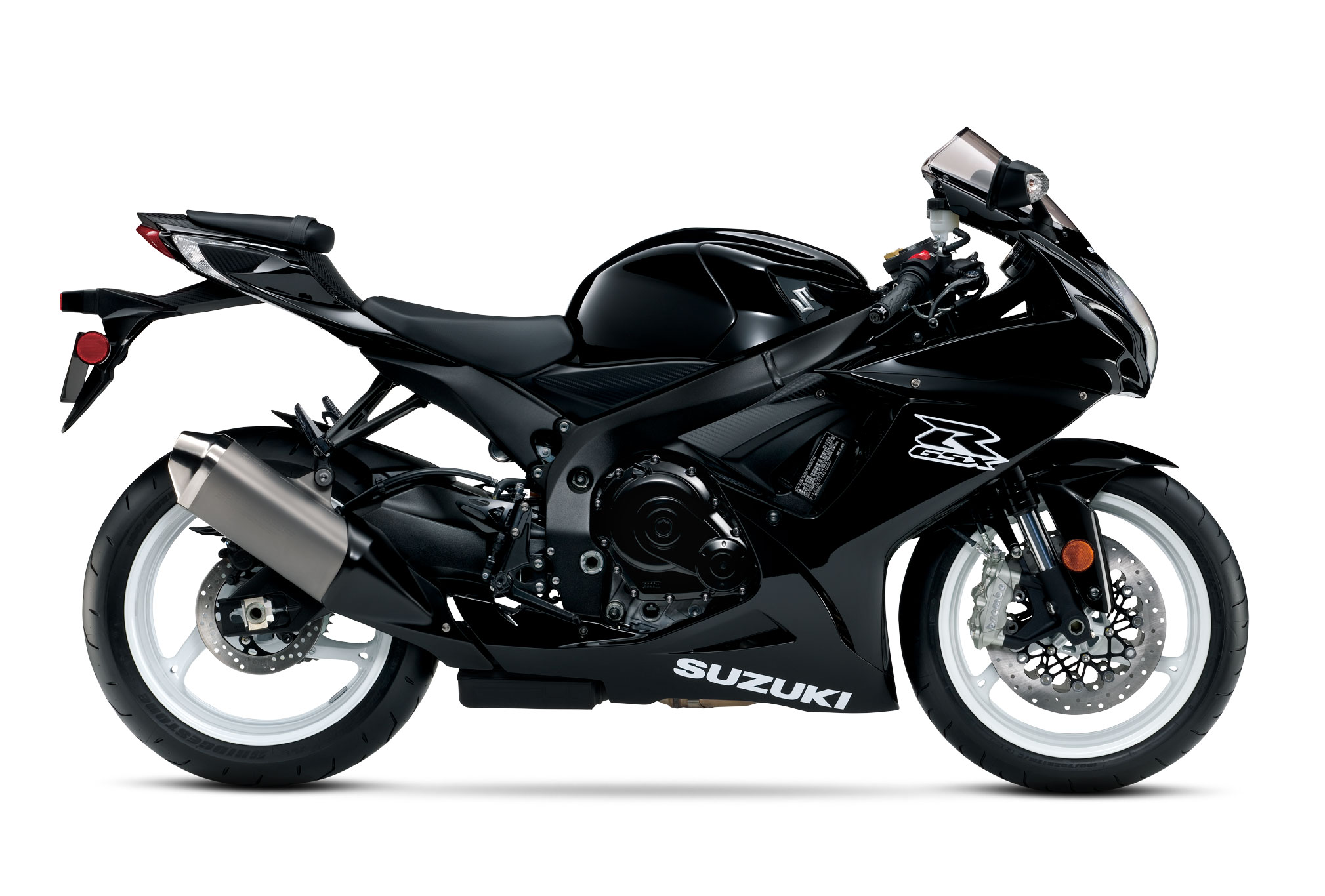 The favorite bike of many a street rider, the Suzuki GSX-R600 was last updated majorly in 2017. It places to number 5 on our list as it is getting a bit dated in terms of looks and evolutions, however, it is still a very respectable member of the 600cc family.
It is still a bike that will rip your face off if you give it a full twist of the wrist. It will still carve a corner as well as any bike. It will still cruise comfortably on the freeway, or scream down the front straight of a track. It will still just as easily bite your head off and spit it out after having a solid chew on it if you push it beyond its limits on the track, or do stupid things with it on the street.
We only wish that there was more evolution to the model for 2020. 3 years without a major update in this sector in the modern motorcycle world feels like an eon, and while there have been minor tweaks here and there, you would be hard-pressed to tell the difference between a 2017 model and a 2020 one.
#4: 2020 Honda CB650R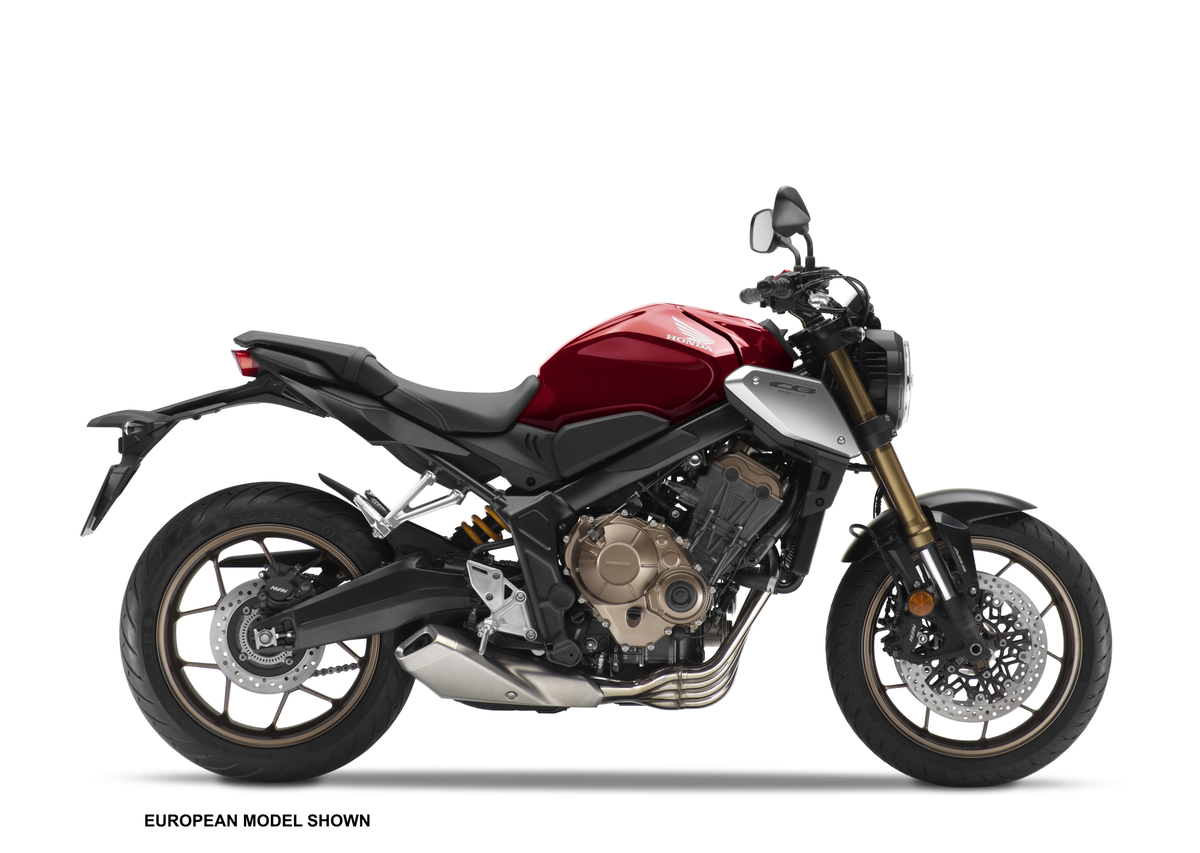 Classed by Honda as a "neo-sports cafe racer," we prefer to think of the 2020 CB650R as Honda's own streetfighter bike. It has the aggressive front end, the hunched-up tank, the bare, exposed engine, and a short, stubby exhaust that growls at idle and gives a spirited scream at redline that any streetfighter should have.
Barely squeezing into the list at 649cc's, the inline-four on the CB650R doesn't qualify as a supersports engine, but it will still get you moving rather quickly with 94 HP and 47 lb-ft of torque. Showa shocks front and rear add to the ready-to-fight credentials, and the standard seating position puts your weight mostly over the center of gravity. This allows the CB650R to be nimble as well.
While it's not the latest or greatest in terms of engine or power, the CB650R is still respectable because it shows that Honda, despite being, ahem, "sensible" with their bikes, can still pull an absolute zinger from their engineers when needed.
#3: 2020 Kawasaki ZX6R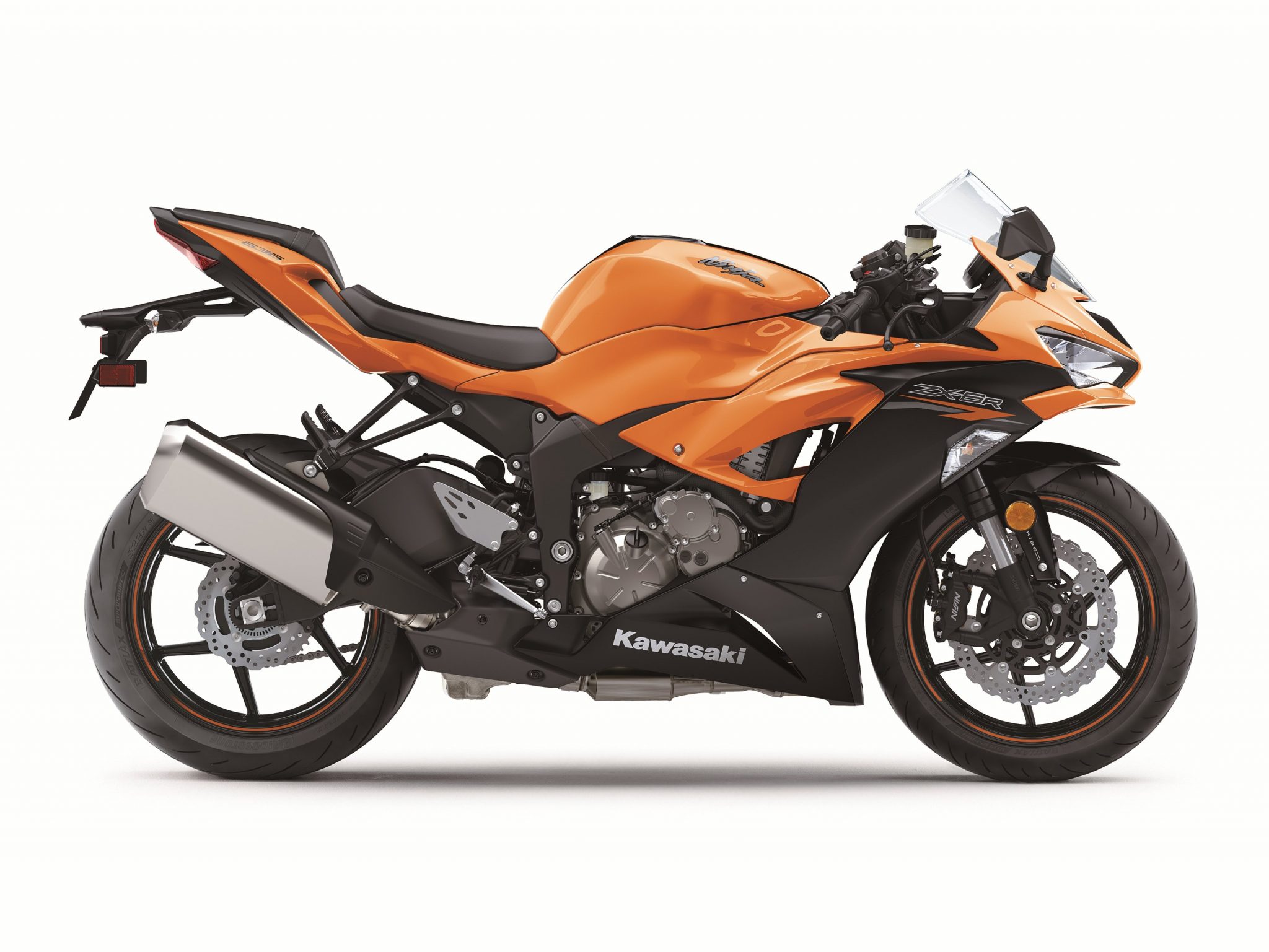 For 2020, Kawasaki's ZX6R hasn't changed much, with only a few aerodynamic tweaks and a newer update of the 2019 split dash, with both an analog tachometer and an LCD screen sharing the space. Yet, sometimes not changing is the best thing that you can do with your motorcycle.
For years, the ZX6R has been known as one of the best handling bikes on the street. It rides smoothly, corners eagerly, and gives you acceleration on demand when you order up any amount of its 127 HP. It'll also stop quickly with ABS as standard, clamping onto dual 310mm ventilated petal discs are the front with 4 piston Nissin calipers, and a single 220mm petal at the back with a single-piston caliper.
One of the interesting things that we've noted here at Badass is that the ZX6R, unlike many of its fellow supersports, is tall rider-friendly. It also has generous spaces for the knees of a taller person, and the tank allows for maximum knee-to-tank contact for hard cornering.
#2: 2020 Honda CBR600RR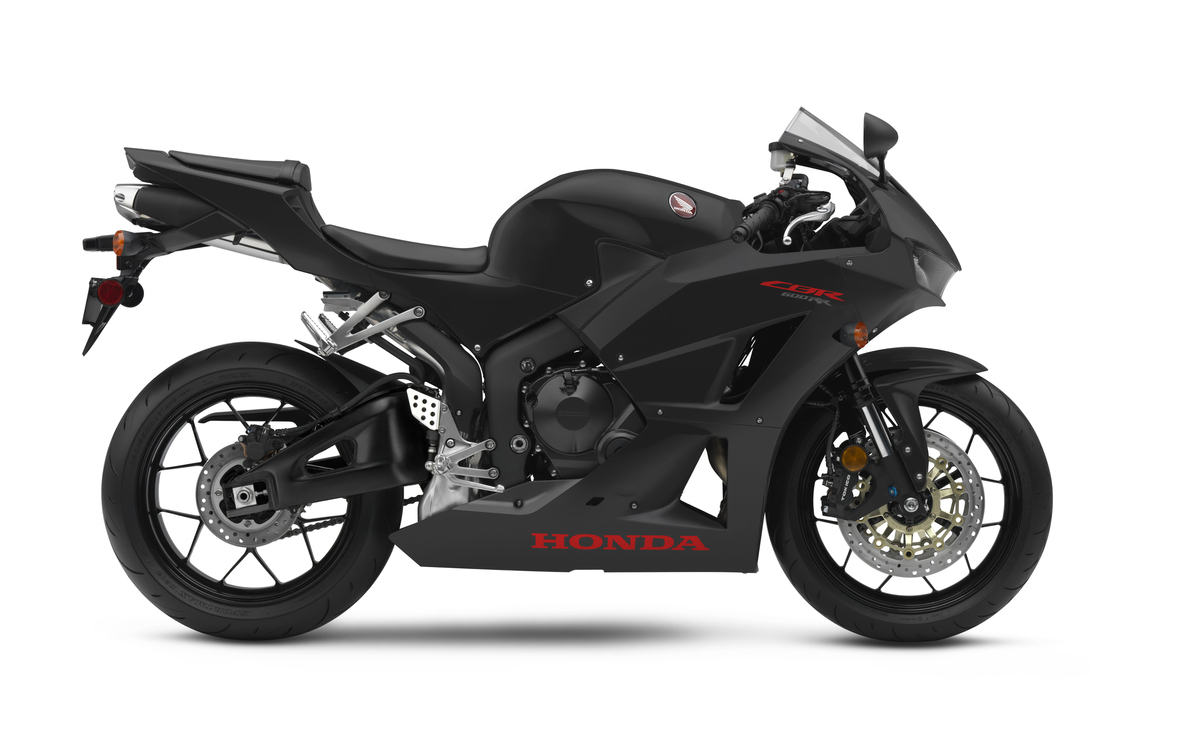 It was a really tough choice between Honda and our top spot winner, but the 2020 CBR600RR is still a bike that deserves all the accolades heaped upon it. To this day, it still maintains its racing roots, having been developed based on the Supersport World Championship winning 2002 CBR600F4i-R.
This heritage is acknowledged through the stubby nose, a hallmark that first appeared on the F4i. Otherwise, the 2020 CBR600RR is an evolution, with a new twin-spar aluminum chassis, Showa Big Piston front forks, Pro-Link single rear shock, and refined aerodynamics based on the MotoGP winning HRC RC213V race bike.
Power is ample at 113 HP, and 49 lb-ft of torque will get you moving damned quick. Really, the only nitpick we have with the CBR600RR is that the tank is a bit wide where it meets the seat, forcing the legs apart a bit more than other supersports.
#1: 2020 Yamaha YZF-R6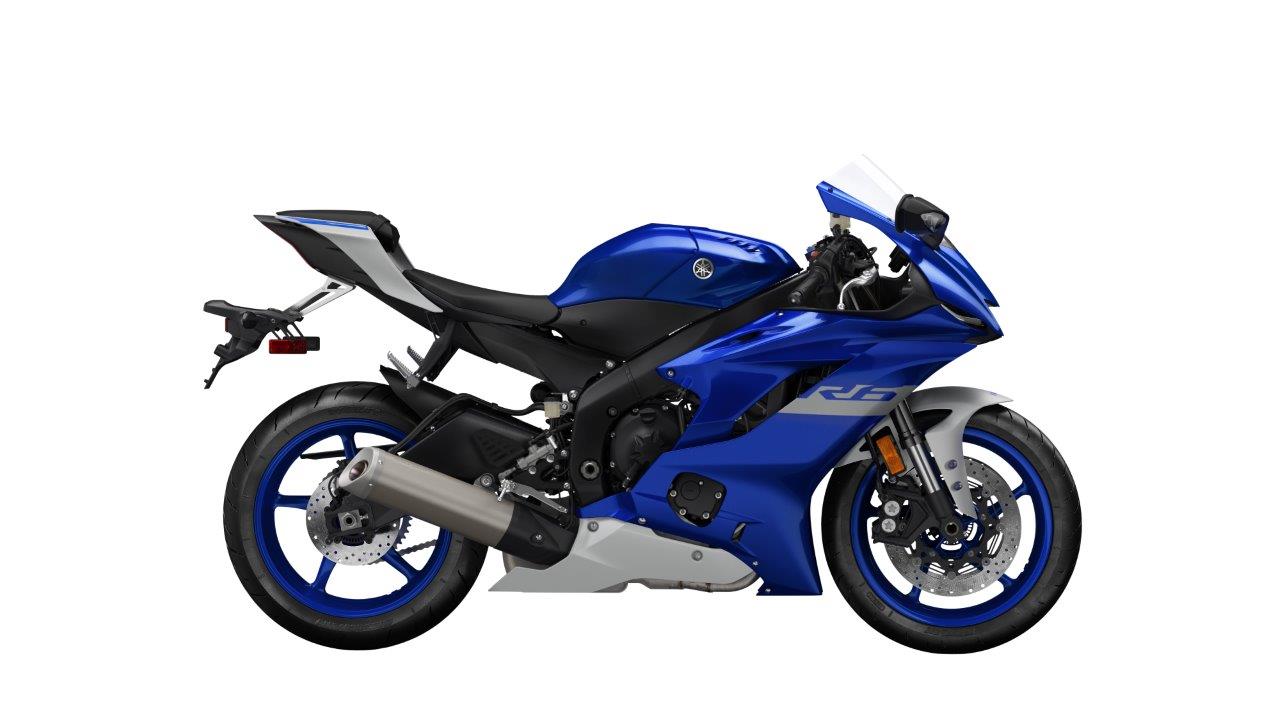 And to absolutely no one's surprise, the 2020 Yamaha YZF-R6 takes the #1 spot on our list. It's not because it's been one of the best selling 600cc bikes of all time. Nor is it because it claimed many historical firsts, such as the first 600cc bike to produce over 100 HP.
The reason it claims the top spot is because, despite nearly 21 years on the market and through several evolutions, it still has the same rawness about it. It's not just a supersport, it's a superbike with a license plate holder, turn signals, and mirrors. It is a motorcycle that begs, pleads, screams to be taken to the track, and will bite your head off if you push it even that 1% beyond what it wants to give.
Call us twisted if you want, but that little tickle at the back of the brain that this beast is one of the most dangerous bikes out there is what excites us about it. It needs to be treated with respect and a healthy dose of maturity, but if you find that sweet spot as you lean through a curve and it gives you that little bite into the pavement with its wheels, the little shudder through the frame and handlebars, to let you know it's near the limit, there is nothing, nothing that can compare.