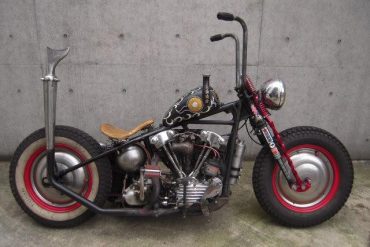 Built In: JapanBike Style: Rat Bikes Image Gallery 40 EL Spice Bike Specifications – Spice Motorcycles FEATURE SPECS Class Styling Rat Bikes...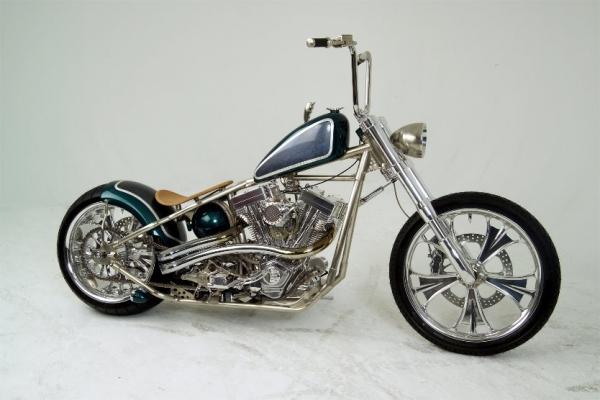 Tom Foster's company LandsharkzInc and his website at crazyfastcracker.com are no longer. What lives on are the bikes he created and Captain Insane-O is one of the best examples of his craft. When asked about the name of this bike Tom replied " A scene from one of Adam Sandler's...
Excelsis Deo literally translates to "God on high" the phrase is found in the hymn "Gloria, in excelsis Deo" which...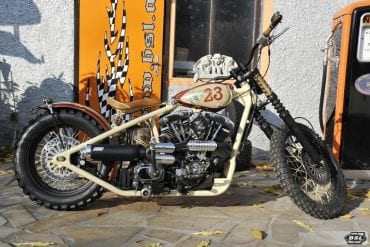 Rum 23 is a cool black and tan tracker influenced (knobby tires and moto style bars) bobber fabricated by Austria's...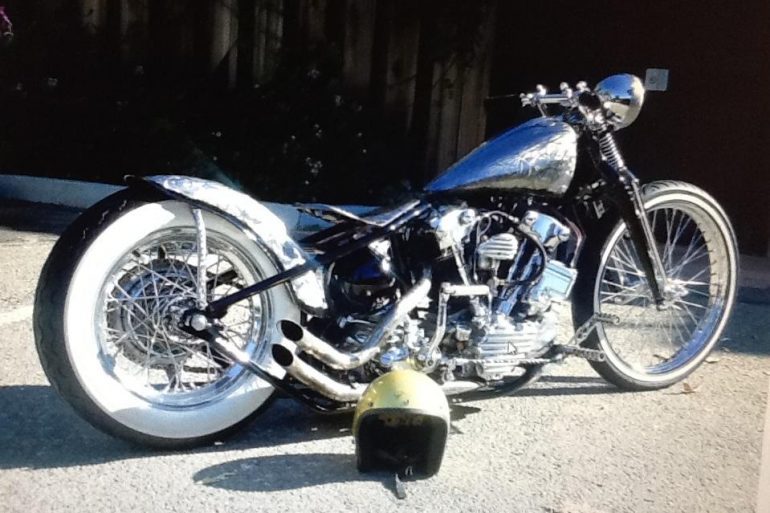 1940 Knuckle head. Mark wanted a bike that looked as if it were owned by Eddie Munster from the 1960 series the Munsters. This bike never saw any shows or was entered in any Because Mark is a serious and real biker who rides this beast with no front brake,slammed...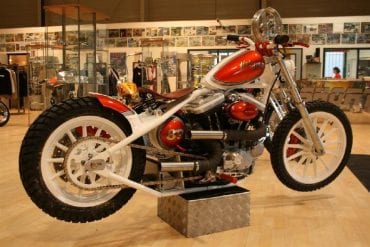 One off custom work includes: – rigid frame – gas tank – oil Tank – exhaust & muffer Other contributors:...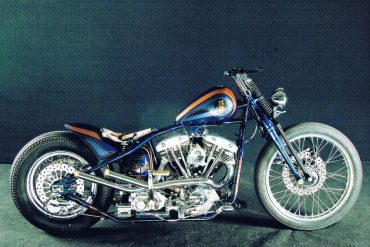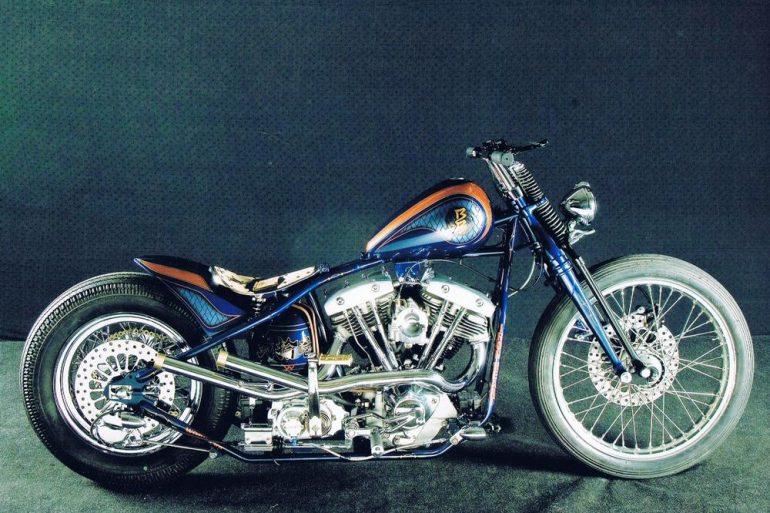 This 1980 Shovelhead springer bobber sporting a killer eastern themed metallic paint job was built by BB Custom Factory (known...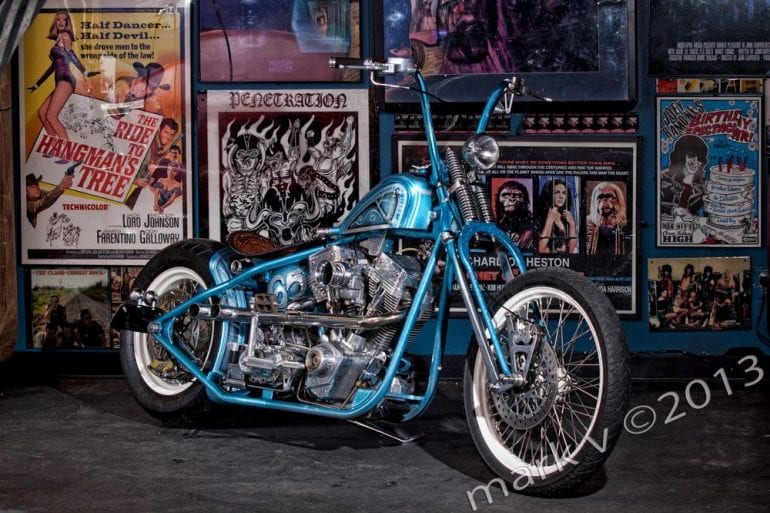 Ramble On was built in 2013 by Chaos Cycles on a Kraftech frame. The engine is a 103 cubic inch screamer with Sputh cylinders in S&S cases, with Patrick racing heads, Weisco pistons and Andrews cams mated to a Baker 5 speed Trans with kicker. Performance Machine hand controls. Most...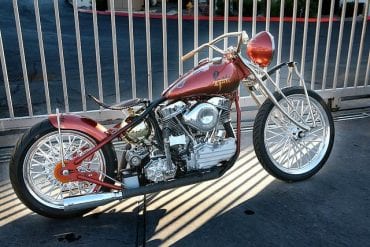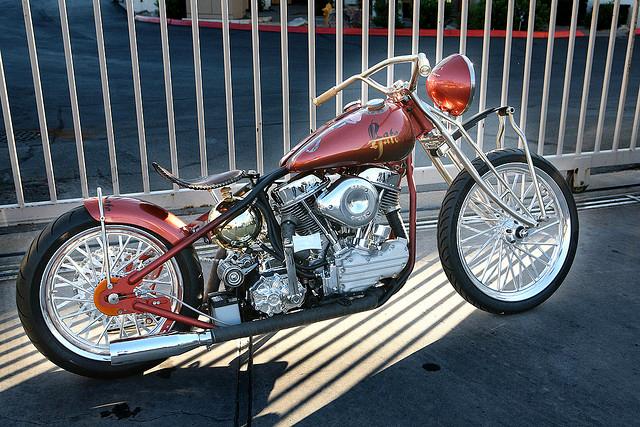 This front leaf spring panhead bobber "Hate" was built by Sucker Punch Sallys at the same time as they built...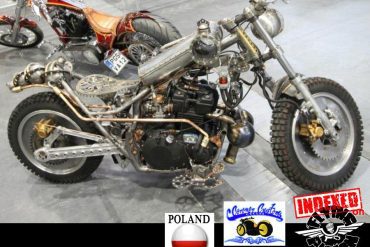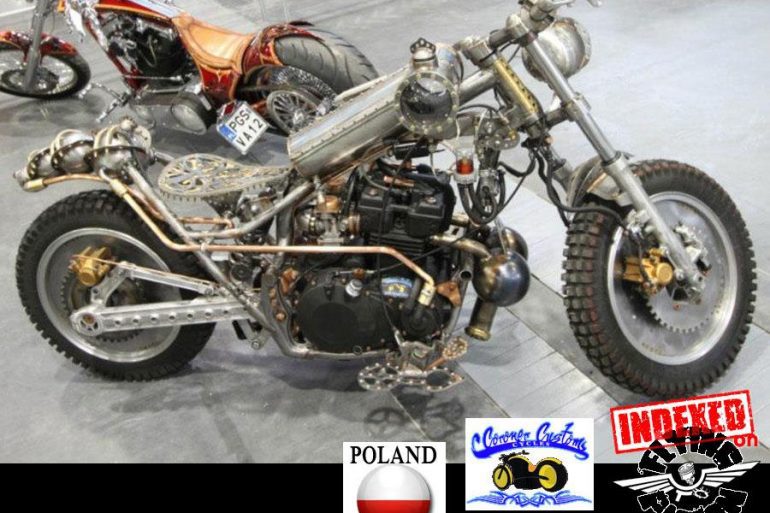 Almost every single part on this bike: "Motocykl Diesel Kunst" by Coroner Custom in Poland is a hand made one-off...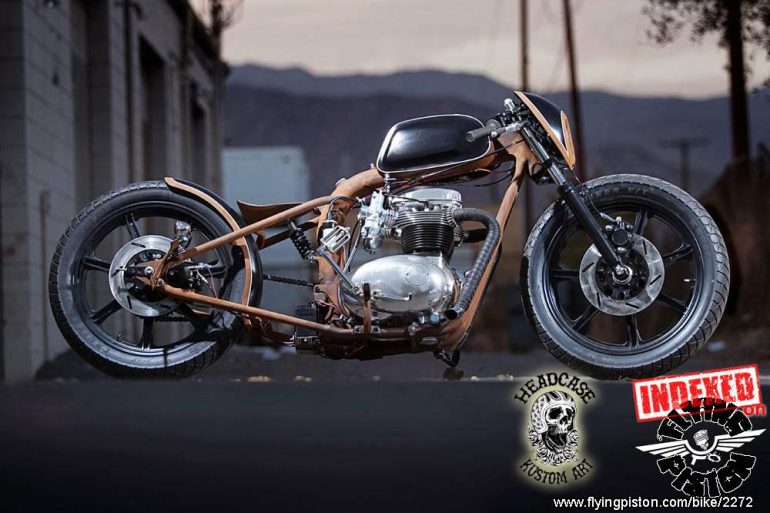 "I actually found this little BSA oil-in-frame as a roller on Chop Cult. It had a cool stance and rad mag wheels. I thought to myself "Man! I see a tough little Mad Max Bonneville racer!" My intention was to build it as cheap as possible and flip it to...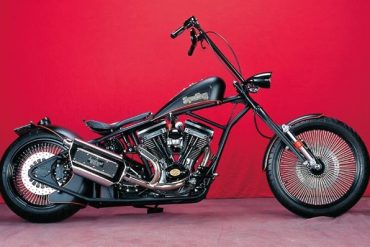 The gauges indicators and ignition switch have been set into the gas tank. Built In: JapanBike Style: Samuri Image Gallery  Black Villain...