Excelsis Deo literally translates to "God on high" the phrase is found in the hymn "Gloria, in excelsis Deo" which...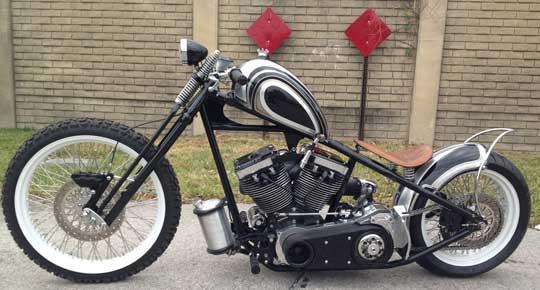 Components are as follows. Motor: S&S 93?. Frame: Kraft Tech with 2 up and 38-degree rake. Driveline: 3? Open Belt System from BDL with Trick Shift 6-speed transmission. 80-spoke wheels (23 inch front, 18 x 5.5 wrapped with Metzeler 200 mm rear tire). Gas tank: Chop Rods. Hand controls from...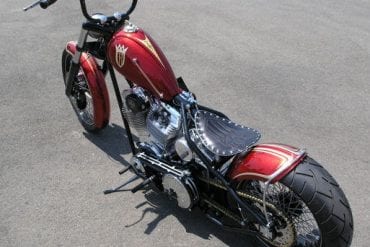 Cool little CFL chopper with a candy apple red and goldleaf paint job and a Pinche style gastank. 2005 cfl...