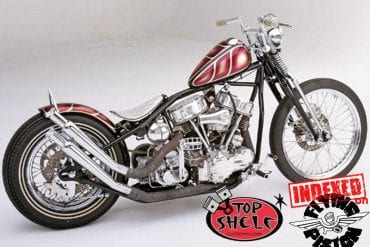 With the battery in place, the next item on the list was mounting the compressor that operates the Rigid Aire...
When you are in business for as many years as we have been,and quality bikes are being produced, it's gonna happen where you have some guys build them more than one bike. This is the case with the piss flipper. For those who follow us and know the "shitty shitty...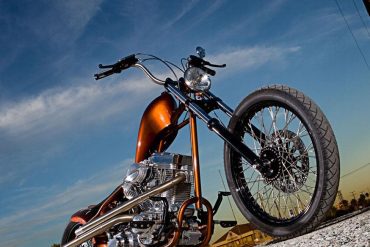 Starting the build was a custom-built single-downtube frame by Anthony at Chassis Design that was raked 35 degrees. The frame...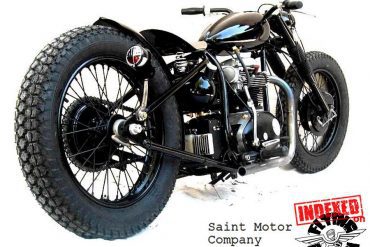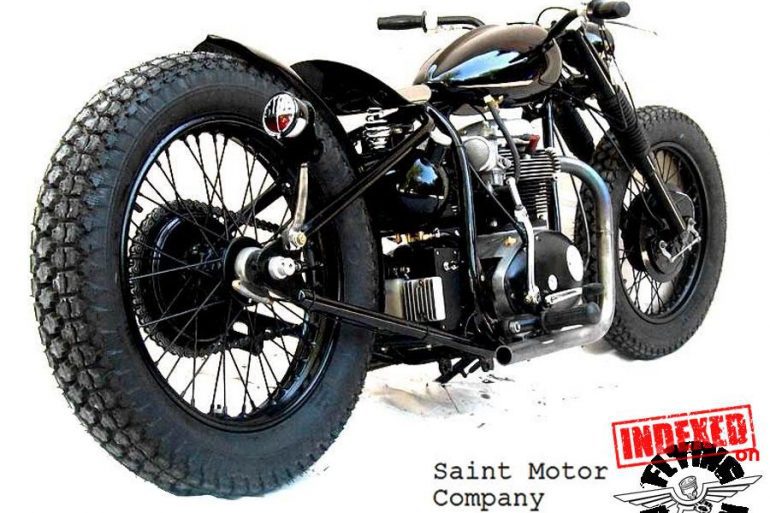 The Black Lighting BSA is a nostalgic looking custom tracker made by Jeff Yarington's shop: Saint Motor Company. I believe...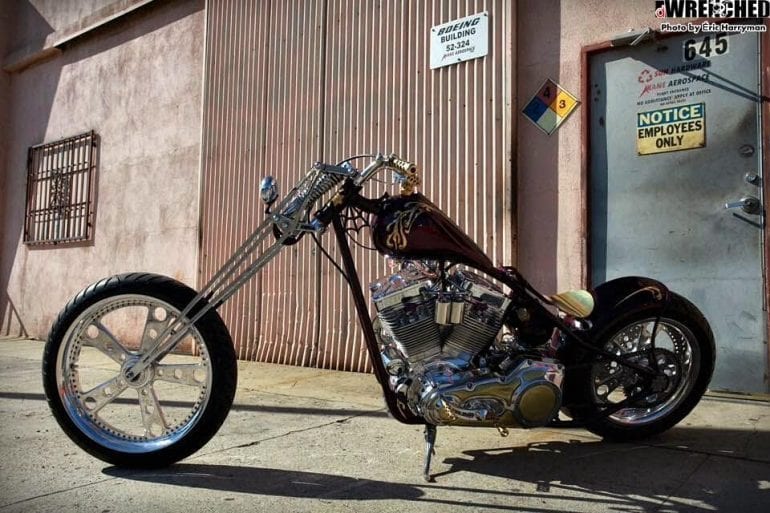 Info from dwrenched.com : The frame is a 4 up 2 out original CFL frame from WCC in Long Beach. The gas tank is fully handmade by me. It's from 8 pieces of metal, built using 3 hammers and a piece of wood. No english wheel etc etc just fucking...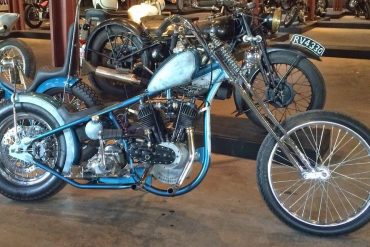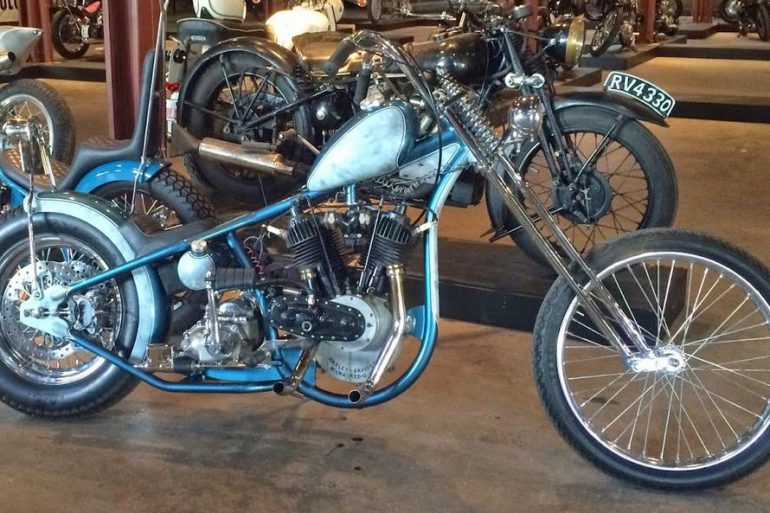 Built In: U.S.A.  Bike Style: Chopper JD was made in house by Jim's Chopper Fab this one off custom frame...