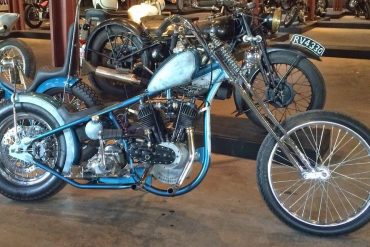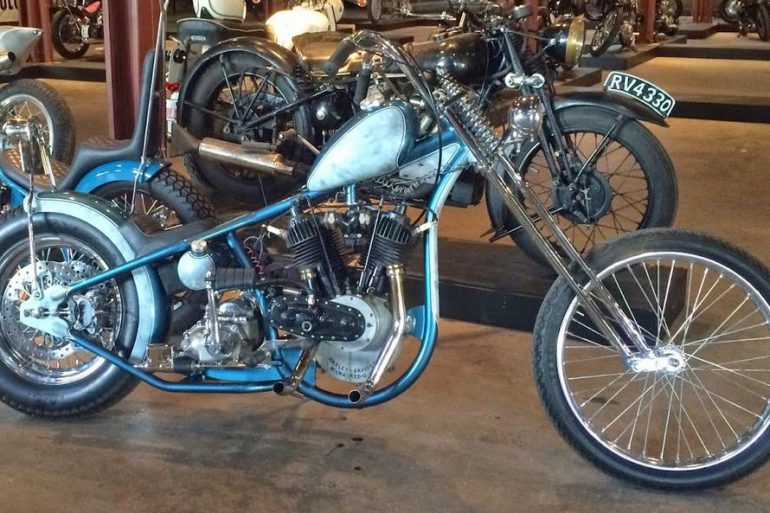 Built In: U.S.A.  Bike Style: Chopper JD was made in house by Jim's Chopper Fab this one off custom frame...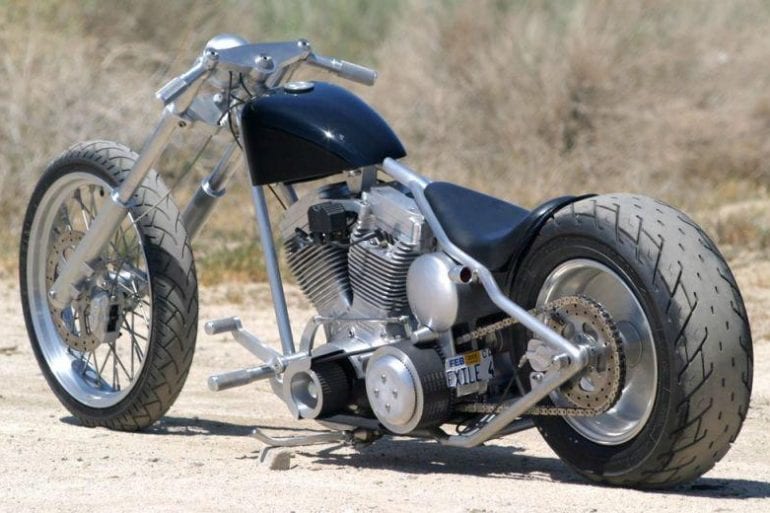 This bike was built for the Discovery Channel's "Biker Build Off" which first aired in June 2004. A huge motor, 6-speed box and clip-on bars make this thing fun to ride – fast! In fact, Russell rode it in the "Bullrun" – a cross-country race rubbing shoulders with Ferraris, Lamborghinis...
When you are in business for as many years as we have been,and quality bikes are being produced, it's gonna...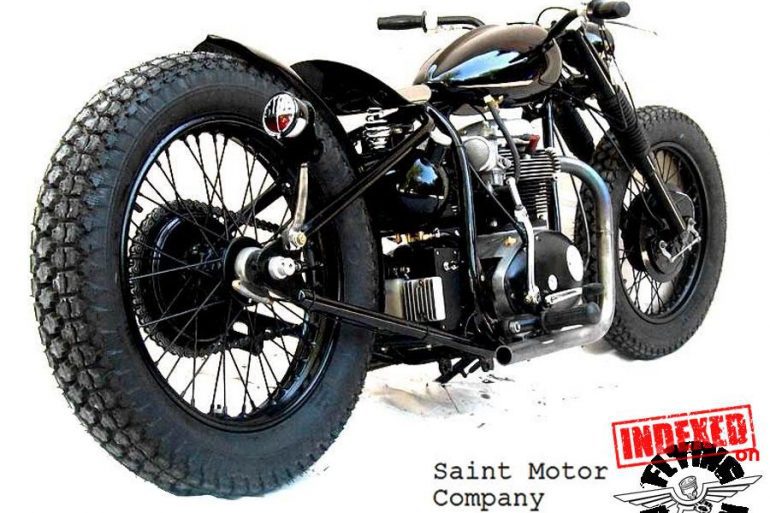 The Black Lighting BSA is a nostalgic looking custom tracker made by Jeff Yarington's shop: Saint Motor Company. I believe this bike is based on a 650cc BSA Lightning but not real sure on that yet. Built In: U.S.A.Bike Style: Samuri Image Gallery  Black Lightning BSA Bike Specifications – Saint Motorbikes –...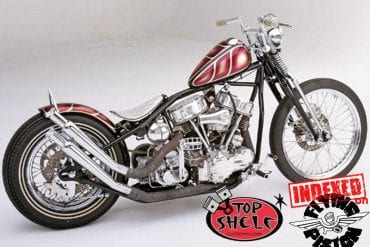 With the battery in place, the next item on the list was mounting the compressor that operates the Rigid Aire...