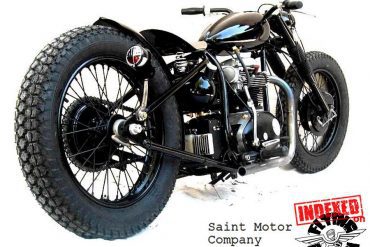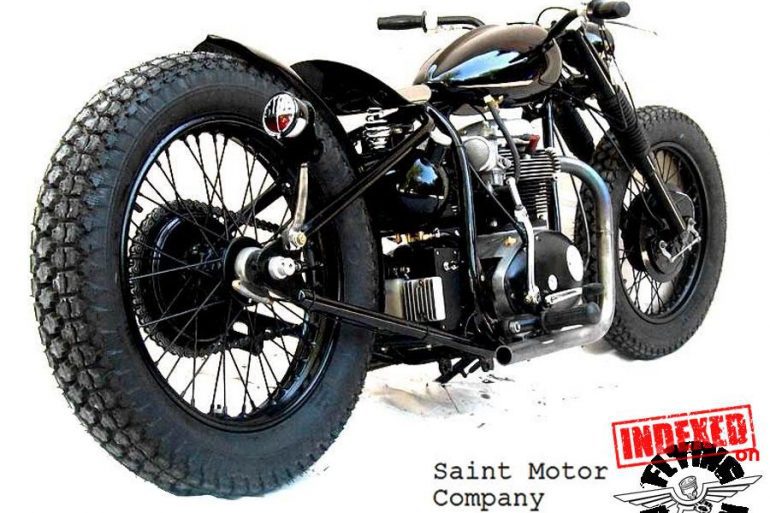 The Black Lighting BSA is a nostalgic looking custom tracker made by Jeff Yarington's shop: Saint Motor Company. I believe...
Starting the build was a custom-built single-downtube frame by Anthony at Chassis Design that was raked 35 degrees. The frame was also designed to have the backbone stretched 2 inches out and 1 inch up. A set of Chassis Design narrow trees hold the 39mm Showa forks in place and...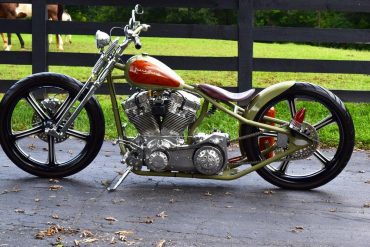 The BT Racer is a inspired machine from the days of actual Boardtrack Racing. This machine was built for not...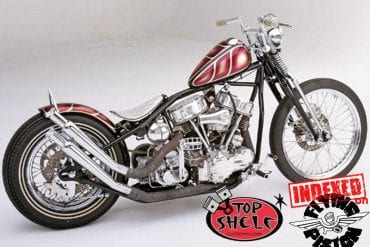 With the battery in place, the next item on the list was mounting the compressor that operates the Rigid Aire...
When you are in business for as many years as we have been,and quality bikes are being produced, it's gonna happen where you have some guys build them more than one bike. This is the case with the piss flipper. For those who follow us and know the "shitty shitty...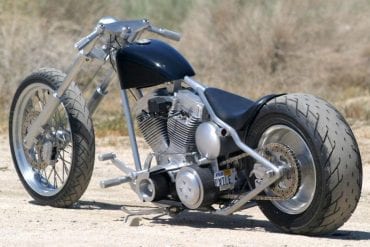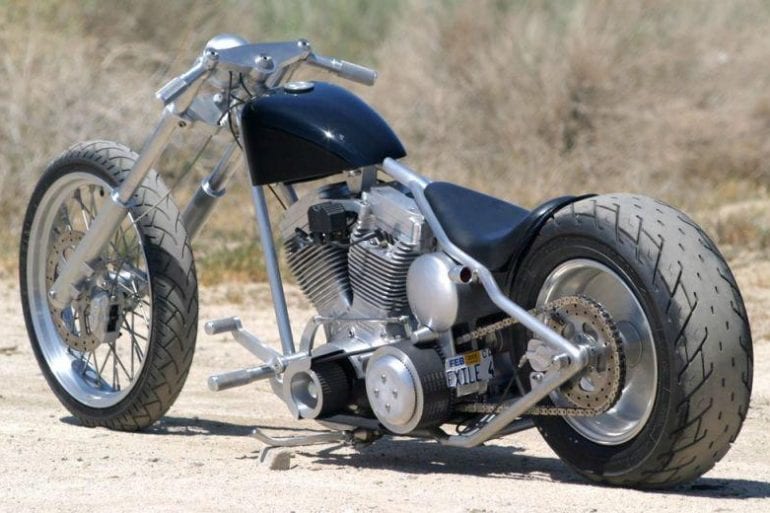 This bike was built for the Discovery Channel's "Biker Build Off" which first aired in June 2004. A huge motor,...