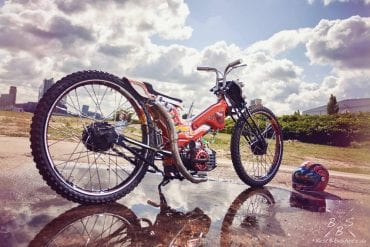 We all have fond memories of our first bikes and for Danny Schramm of Schrammwerks building an ultra custom version...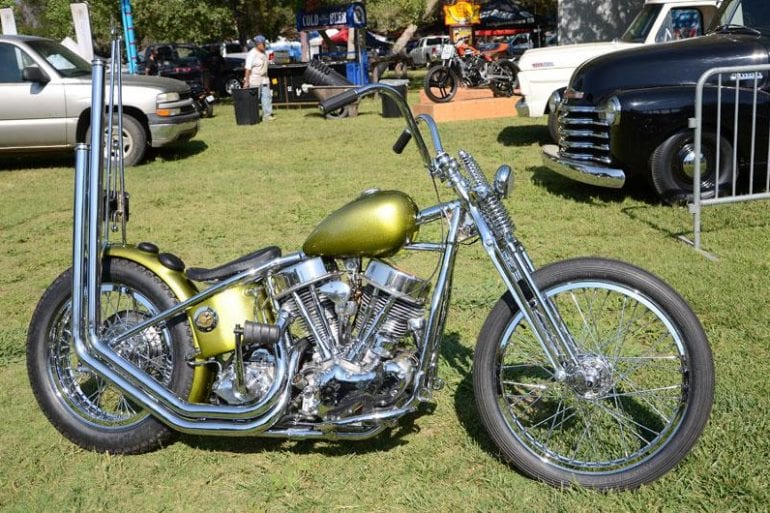 This green panhead took home the people's choice award at the 2015 Born Free 7 event in California. Builder Jason Webber of ATR at the risers customs Built In: U.S.A.Bike Style: Bobber Image Gallery  Good Times Bike Specifications – ATR customs FEATURE SPECS Class Styling Bobber Exposure/Publication 1st Place Winner, Born Free, Magazine Cover...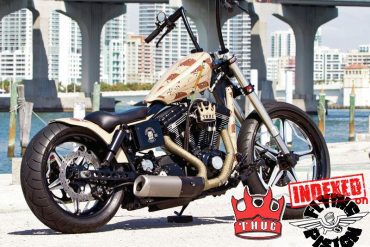 For both Greg and Tom, the great white whale that couldn't be caught was fitting a 200 rear tire on...
When you are in business for as many years as we have been,and quality bikes are being produced, it's gonna...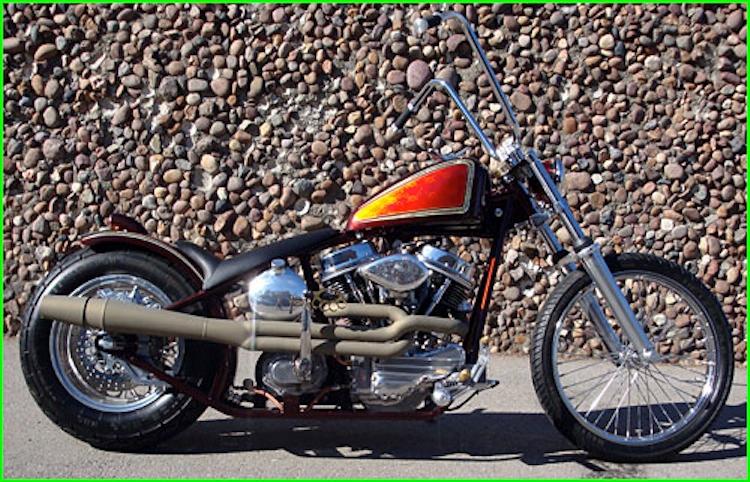 Instead of building a new bike Kirk Taylor of Custom Design Studios tracked down a buld he had called Suicide through three owners and managed to get it back into the shop for a refit. Today it's a kick only, foot clutch, suicide shift 4-speed, rigid bobber with a Panhead...
Mr. Mário hails from Portugal bus has been making a name for himself customizing bikes in his Paris shop: MRS...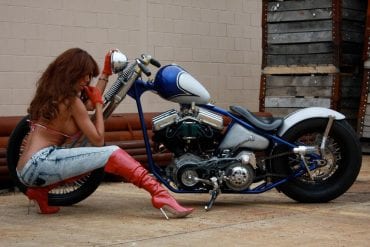 This Panhead chopper was built for The Horse Backstreet Choppers Amateur Chop-Off in 2009. It started with a neat and...