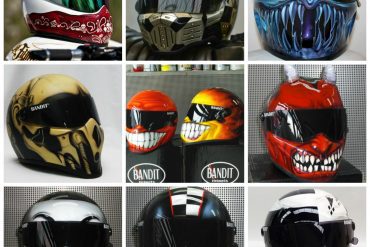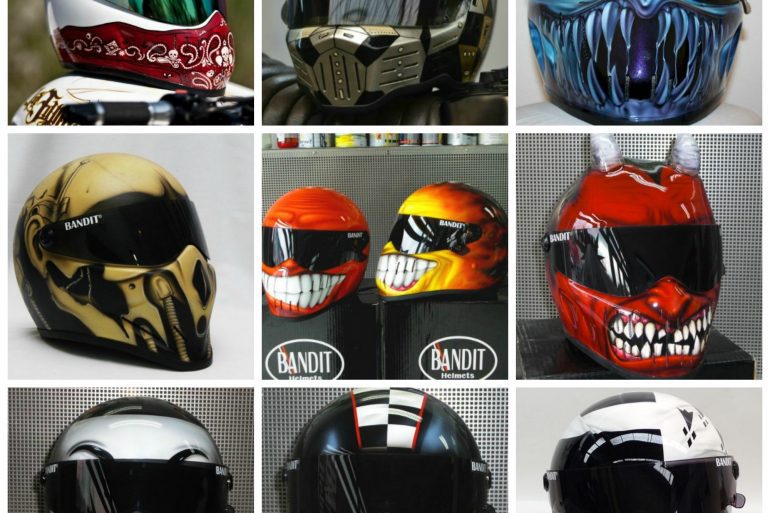 The Bandit XXR is one of those wonderfully simple, elegant german engineered full faced helmets. The front of the helmet...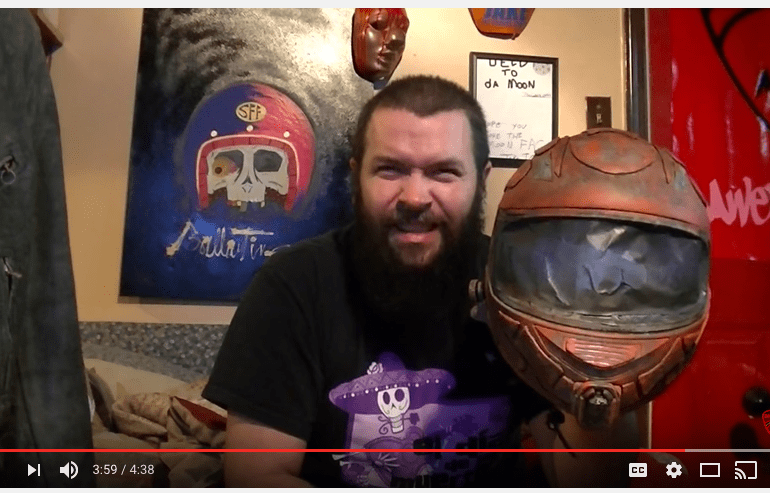 One of my new favorite motorcycle heros, Backroad Moto has some hilarious videos on their channel. This one shows how he modified a helmet and customized it into a Mad Max Design. While he does not break down any boring technical details, he shows you exactly how the bits...
What a custom motorcycle helmet means to me may means something a little different to you. So to start I...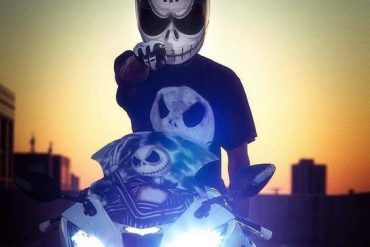 Jack Skellington is the main character in the Disney movie "The Nightmare before Christmas." The 1993 movie was about a...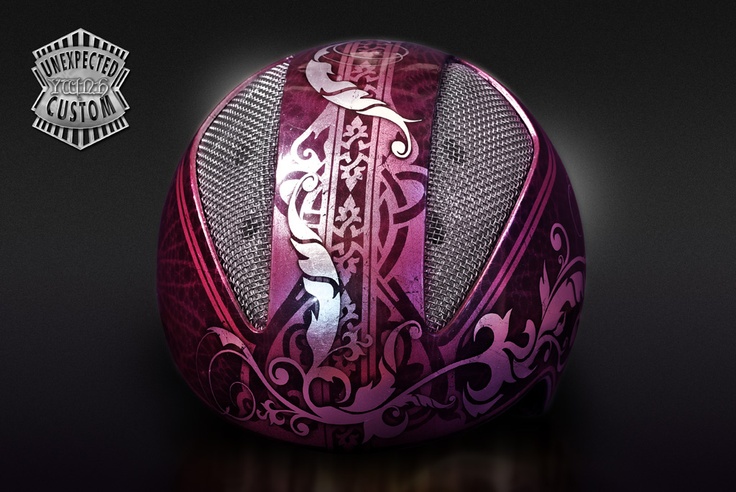 Unexpected Custom – A unique artistic expression in the world of motorcycles What is Unexpected Custom? Unexpected Custom is a premier Italian brand for high-quality artistic motorcycle helmets and tanks, helmet accessories, lighters, leather goods, guitars, and even furniture . The brand is fueled by the creative passions of many...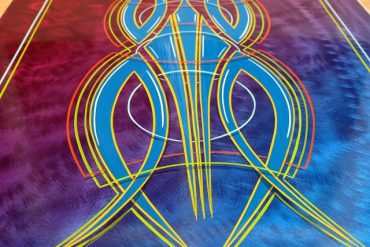 Laying down the line, striping, or just scribbling – whatever you want to call it – it's an art and...