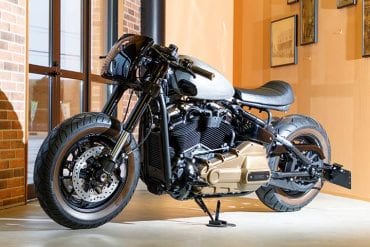 Harley Davidson Motorcycles are some of the most customizable bikes out on the road. Essentially, from the time of the...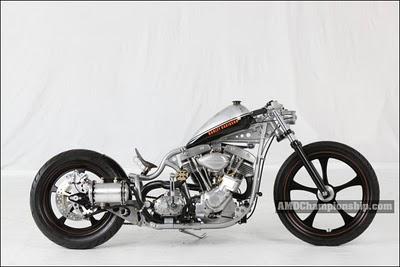 Built In: U.S.A.  Bike Style: Bobber A 1983 HD FXE that we converted into a drop seat rigid chassis. The seat actuates on an internal coil spring recessed inside the single seat rail. Took 4th place in 2011 AMD competition in the Modified Harley-Davidson Class. Did you notice: the 2-inch...
1946 Flathead. Lace paint job by Psychotic Air. Built In: U.S.A. Bike Style: Chopper Image Gallery Anna Bike...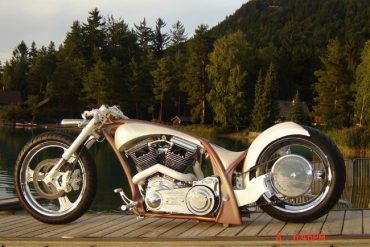 Built In: Slovenia   Bike Style: Cruiser Image Guallery Assy Bike Specifications – Dreamachine FEATURE SPECS Class Styling Cruiser Frame...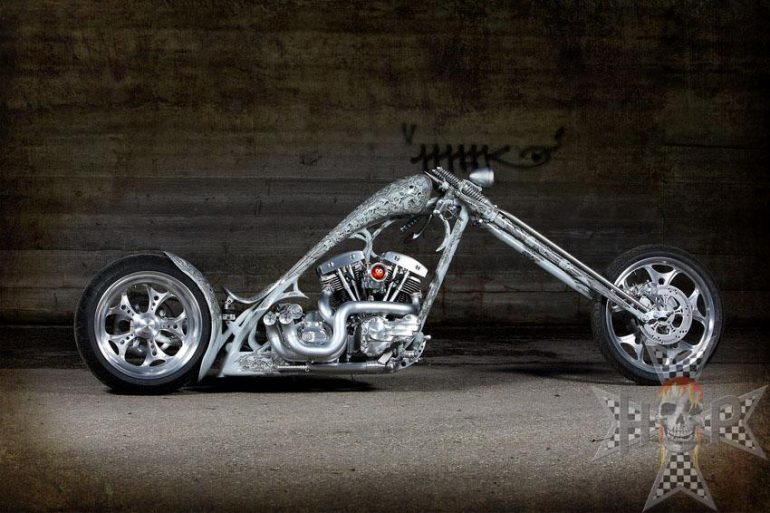 Built In: Germany   Bike Style: Longbikes The stance and attitude of this long chopper are unmistakably Habermann Performance. The finish in every detail is painstaking and the gothic paintjob has more skulls than you can shake a femer. Powered by an S&S 103ci or 1.688 liter shovelhead replica mill. Image...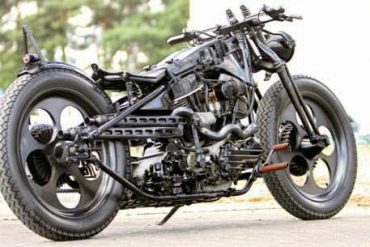 Built In: Germany  Bike Style: Bobber Text from www.dwrenched.com : Called BC2, it was built by Stuhti and Christian, aka...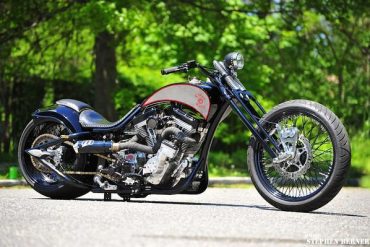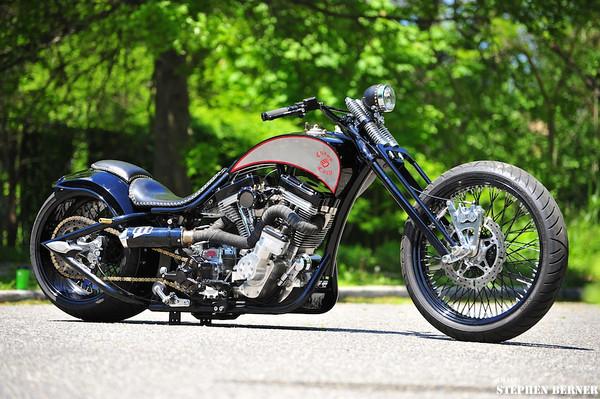 Coco was fabricated by George Stinsman of Chaos Cycles. By fabricated we mean: the tank was assembled from cold rolled...