When someone says Lamborghini, the first thought that enters most minds is an image of either an outrageously proportioned and wild wedge-shaped car, or an angular and sleek stealth-bomber looking car that is low and fast. No matter what, the name also carries the thought of prestige and expense.
While Lamborghini has had an interesting history, one of the things that they have dabbled in once or twice is designing a motorcycle. In this article, we'll go over the history and reasons behind their two most widely known attempts.
NOTE: No official Lamborghini Design 90 pictures exist on the Lamborghini media center or Automobili Lamborghini websites. All images of the Design 90 used in this article are copyright their respective owners and used under Creative Commons licensing. 
Chak Molot renderings are copyright Chak Motors and acquired from their official media gallery.
Lamborghini Design 90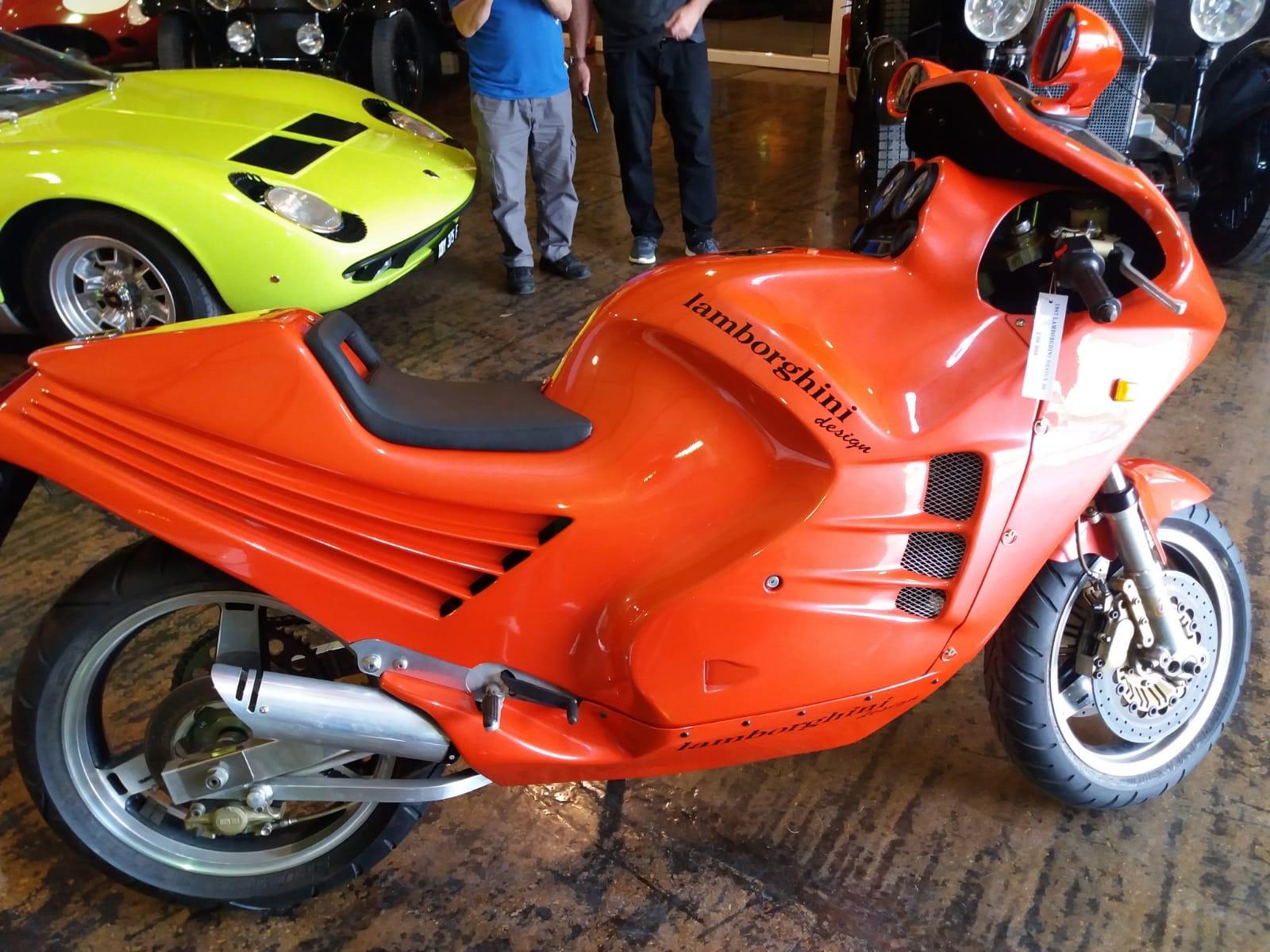 During the 1980s, Lamborghini was riding high on success. The Countach was selling well, there was strong leadership from CEO Patrick Mimran, and under his direction, the company explored expanding into unfamiliar markets. They invested into boats with modest success, SUV's with the LM002 off-roader, and into motorcycles with the Design 90.
The Design 90 was a revolutionary idea in the mid-'80s, the era of fiberglass and the start of making everything lightweight. Made of an aluminum frame, covered in a full fiberglass body, and powered by a Kawasaki 997 cc inline 4 130 HP engine, it weighed only 400 lbs and had one of the most aerodynamic shapes ever on a bike.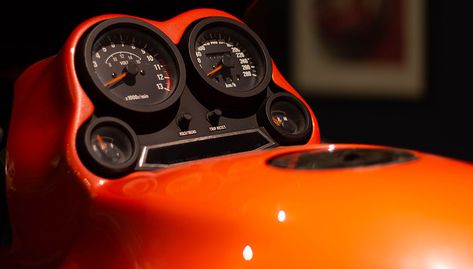 When it was revealed to the public in 1986, it quickly garnered interest, and about 50 orders were placed for the bike, which was sold at a then unheard of $13,500 ($31,500 in 2019).
With construction outsourced to Boxer Bikes, six bikes managed to be built and delivered to customers before Lamborghini was sold to Chrysler in 1987, and the Design 90 was canceled and shelved permanently.
Recently, in 2018, one of the original six was put up for auction at the National Motorcycle Museum in England, but the reserve was not met. Bidding started at $58,000 and the reserve was expecting a price of up to $124,000, yet no buyer was found. And so the bike remains in private hands, loaned to the museum for display.
2015 Chak Molot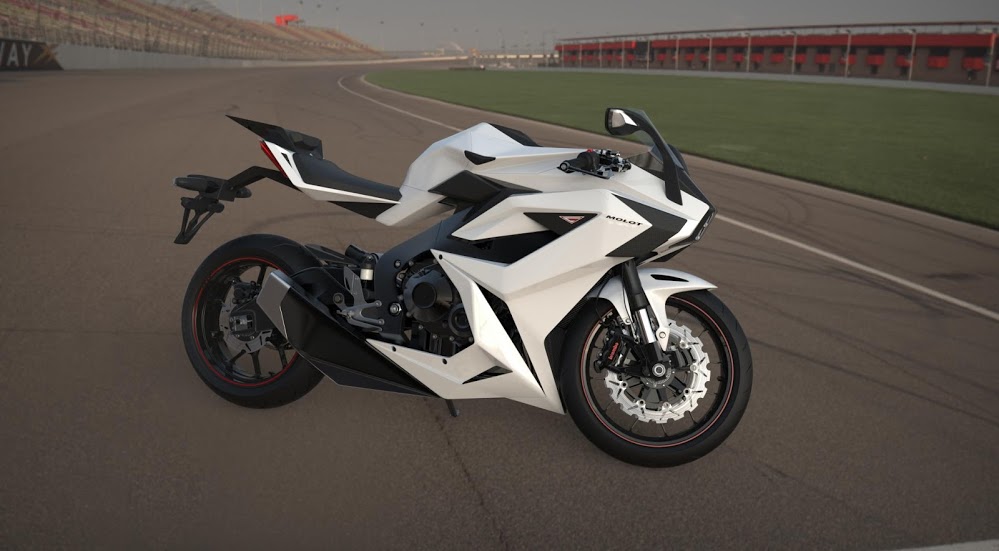 In 2013, a group of Russian engineers, designers, and investors gathered together under Russian born American designer Igor Chak with the sole goal of making one of the most striking superbikes available on the market.
It was decided early on that the bike would use a modified frame, engine, and electronics from a 2013 Honda CBR1000RR ABS.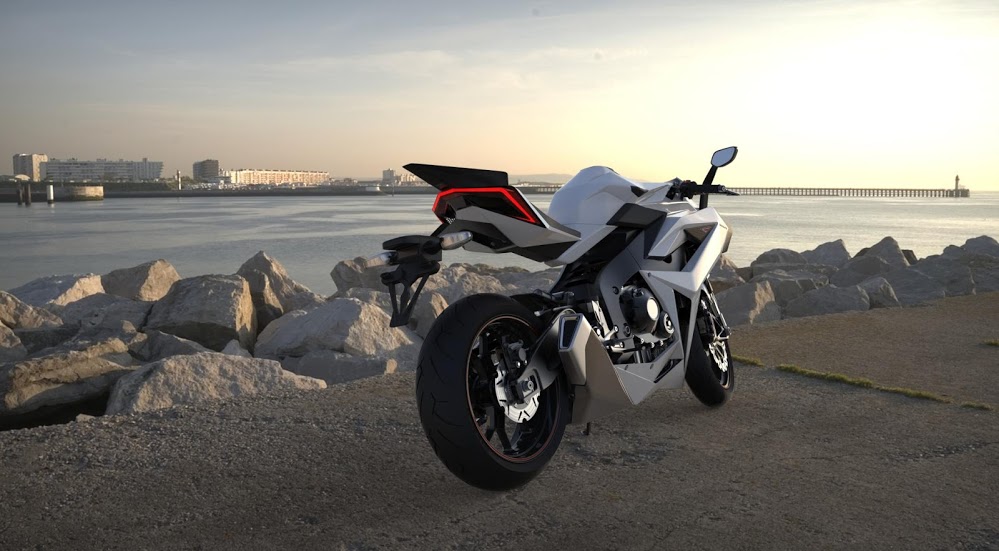 However, they did not just want to copy the shape of the Honda. They wanted something striking, something exceptional, something that had never been seen before. And that led to a call to Lamborghini's design center.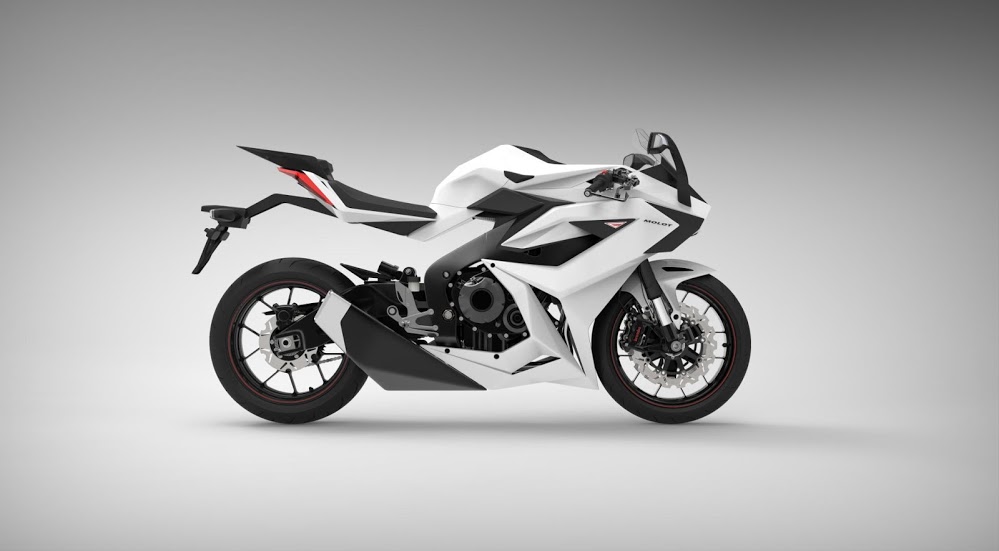 What emerged from that single phone call is something that looks like a futuristic cruise missile on wheels.
One just has to look at the Molot to see that it has the now-classic Lamborghini knife-blade angles, the stealth-bomber derived windscreen, the wing mirrors designed to be aerodynamic aids for front end downforce, and the aggressive stance that every Lamborghini since Audi bought out the company has had.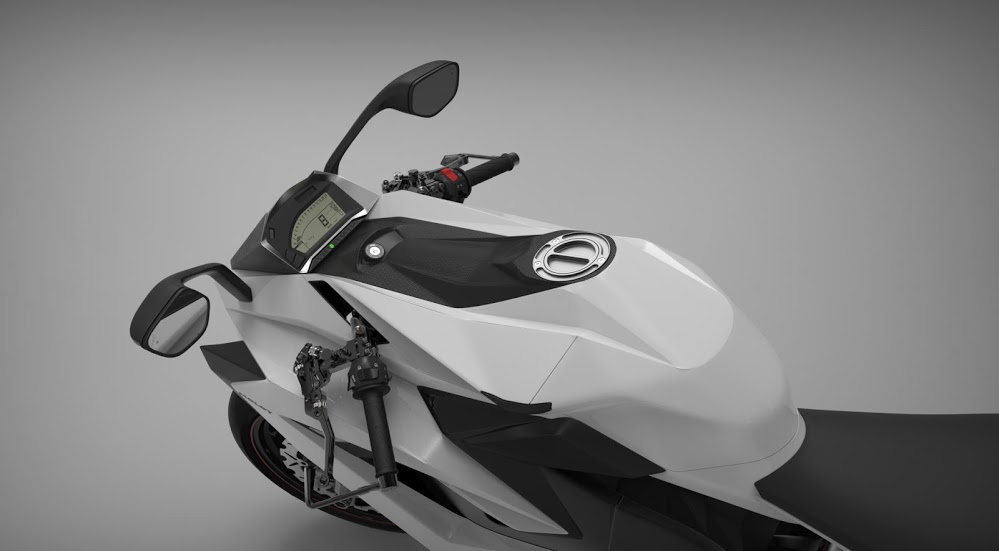 It has some pretty amazing technology, such as predictive emergency braking, blind-spot monitoring, a gyroscope controlled engine kill system, and a body made of carbon fiber and composites to make it as light as possible.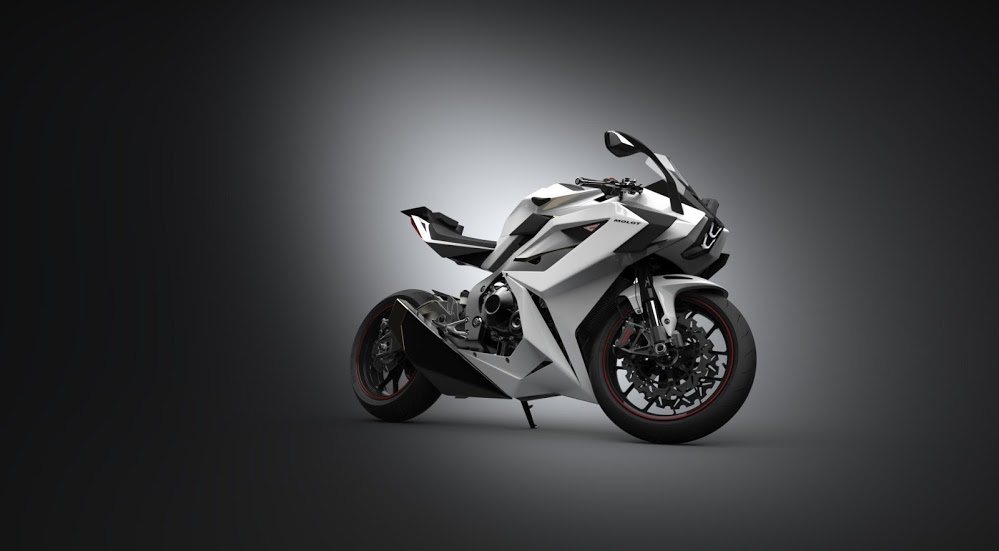 As of 2020, it is unknown if any Chak Molots have actually been produced and delivered, but the renderings give us an idea of what Lamborghini can do with a motorcycle body.