If you have a passion for motorcycles, then you know that you can never have enough accessories for it. There are so many options to explore in the market, and you feel like getting your hands on everything so that your biking experience is nothing short of fantastic. You can buy countless helmets, Bluetooth speaker sets, clothing gear and what not. Bike lovers know that their vehicles deserve only the best.
When you are riding a motorcycle, you must be conscious of your safety because motorcycles can be risky. No matter how experienced you are at riding, it would still be unwise to hit the road without proper protective gear. You must always stock up on accessories that can save you in case of accidents.
Helmets are, of course, the most important piece of protection you need because they make sure that your head is always secured. In case things go south, you will get hurt less if you are wearing a helmet. Scoffing at helmets thinking they are only meant for beginners can actually land you in trouble.
But do not worry because you will be able to look cool even with a helmet. Companies are coming out with different designs so that you can maintain your aesthetic as you race down the road. Moreover, there are different kinds of helmets available so you can choose the one that you are most comfortable with.
Open Face Helmets
Open-face helmets cover about three-fourths of your face. They tend to be easier to remove and will feel more comfortable if you do not like the feel of a full-faced helmet. They also tend to be lighter and cheaper which can be a plus for some people.
However, open-face helmets are statistically less safe which means that you will have a higher chance of getting hurt in case of an accident. They do not provide any face protection and can roll off your head.
Full Face Helmets
These helmets are meant to provide full coverage which amounts to better protection in case of an accident. If safety is your priority, then you simply cannot go wrong with a good full face helmet. These helmets feel very comfortable, especially if you are not a fan of the wind hitting your face repeatedly. They can also cut down on wind noise which is a huge plus because you will have lesser distractions when riding. Since they cover your entire face, you will also not have any flying debris landing on your face suddenly.
Full face helmets do have a few drawbacks. For example, they are difficult to take off. Also, they cut down on your visibility, unlike open face helmets.
What Should You Go For?
Full face helmets are a better option both on paper and in practical life. Helmets are protective gears first, which means that they are useless unless they can give you the security you need. While open face helmets do have a few advantages, none of them can trump the added portion given by full face helmets.
Moreover, you will not have to worry about wind or dust diverting your mind from the ride when you are wearing a full face helmet.
The 5 Best Full Face Helmets You Can Buy
The wide variety of options available on the market can often make it difficult for you to choose one that will be perfect for you. If you are confused, then you can consult our list of the 5 best full face helmets out there. All of them are bound to impress you.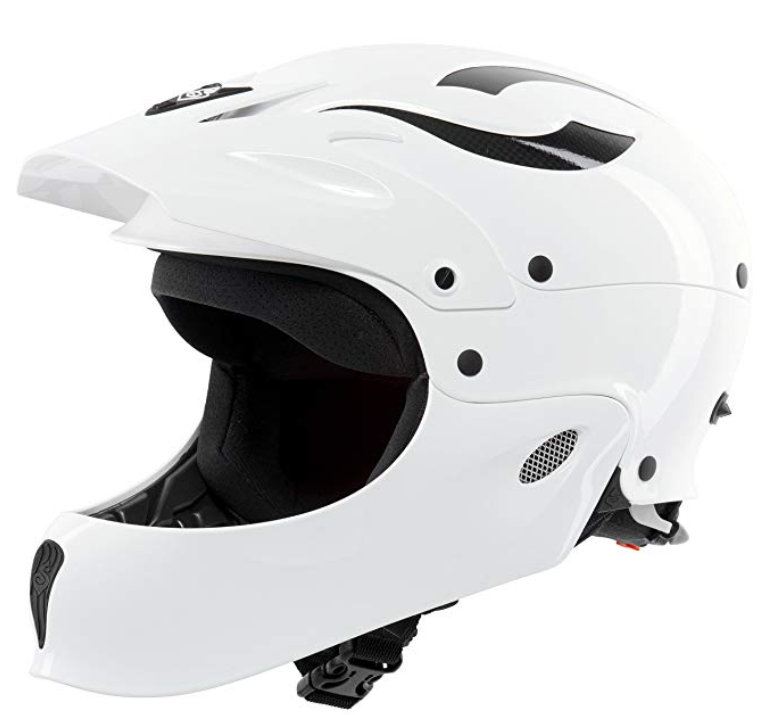 While this helmet is mainly aimed for rowers, it will also suffice as a riding helmet. It has been designed in a manner such that it can withstand the roughest of conditions.
Features
It comes with a jaw guard and even an adjustable shatter-resistant visor which means that your face will always be covered.
The helmet not only has the elasticity of an injection-molded thermoplastic but also has the strength of carbon fiber which means that you are sure to have good impact resistance.
It meets all the primary safety standards.
The double duty vents in the helmet can prove to be very useful in case of rainy weather. Moreover, you will also get direct ventilation. The helmet has a moisture-wicking Coolmax liner which will keep you cool and comfortable no matter what the temperature is.
You will find that the 2-way adjustable Occigrip mechanism of the helmet will let you find the best fitting for yourself.
The Fitpads are meant to give you more comfort.
Pros
Perfect for all weathers.
Strong and sturdy.
Will last you a long time.
Protects your face while also being comfortable.
Cons
On the pricier side.
Has a few features meant for paddlers that will not be useful for you.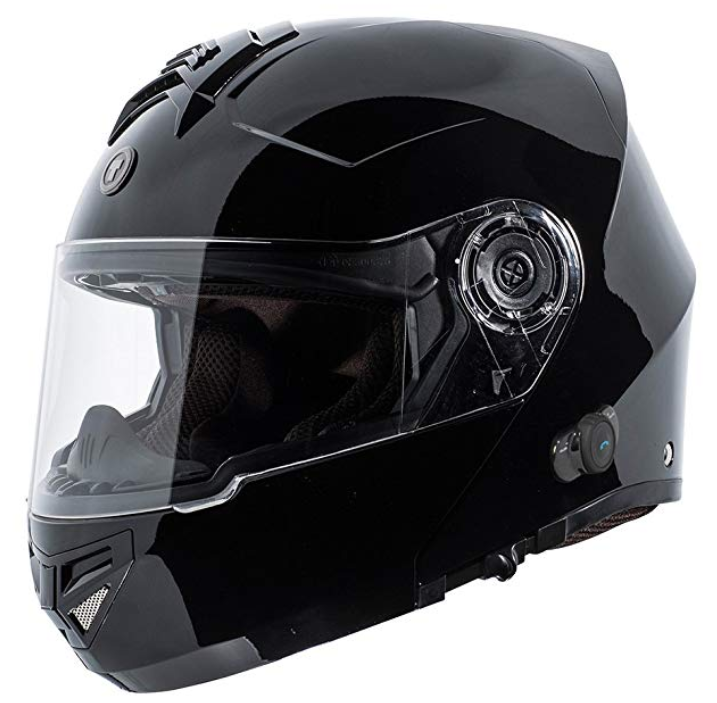 This helmet is one of the best creations of TORC helmets. The European inspired design makes for a modular helmet that will let you enjoy your ride to its full potential. Priced reasonably, this helmet is a steal.
Features
The smaller size makes it lightweight and portable, unlike its predecessor.
The company has embraced the developments in EPS technology and leading to the helmet being smaller but equally protective.
It comes with significant intake venting along with Venturi venting which helps the rear exhaust function better.
You will love the slider-based drop down visor mechanism which is usually a costly feature.
There is a latching system which helps you operate the front chin bar with a one button release mechanism.
The helmet comes with stainless steel posts and a metal locking system that will keep it secure.
The shell and chin of the helmet are crafted with thermoplastic alloy while the liner can be removed and washed.
The improved Bluetooth 2.0 technology will make sure that you are always connected to your cell phone. You will love the two built-in speakers that can offer almost 8 hours of talk time. Send and receive calls, stream music or listen to GPS directions.
The noise canceling microphone will give you the best communication experience.
The self-adjusting volume and waterproof controls will make sure that you are never distracted.
Pros
ECE and DOT certified.
Not bulky but gives equal protection.
Excellent venting.
Bluetooth 2.0 technology will make sure that you are always connected to the world.
Cons
You can find the volume too low for your taste.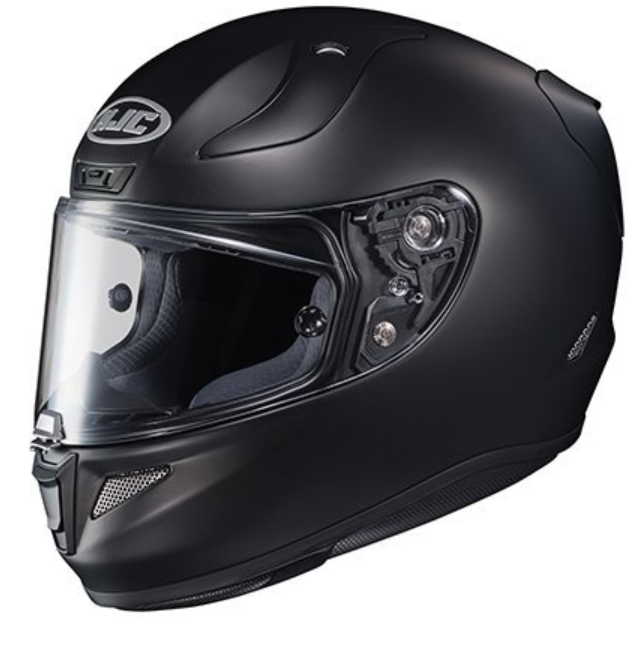 This helmet is one of the best options out there if you love the extreme coverage. You should not hesitate to opt for full protection because it is your life that will be at risk here.
Features
It is lightweight and not very bulky which can be a huge advantage for riders.
There is a great ventilation system in place which you will enjoy.
The pin lock system is impressive.
You will get great visibility.
The helmet comes in a variety of colors and designs.
Pros
Portable and lightweight.
Looks excellent.
DOT Certified.
Visor removal system is easy to use.
Cons
The ring chin straps can be uncomfortable.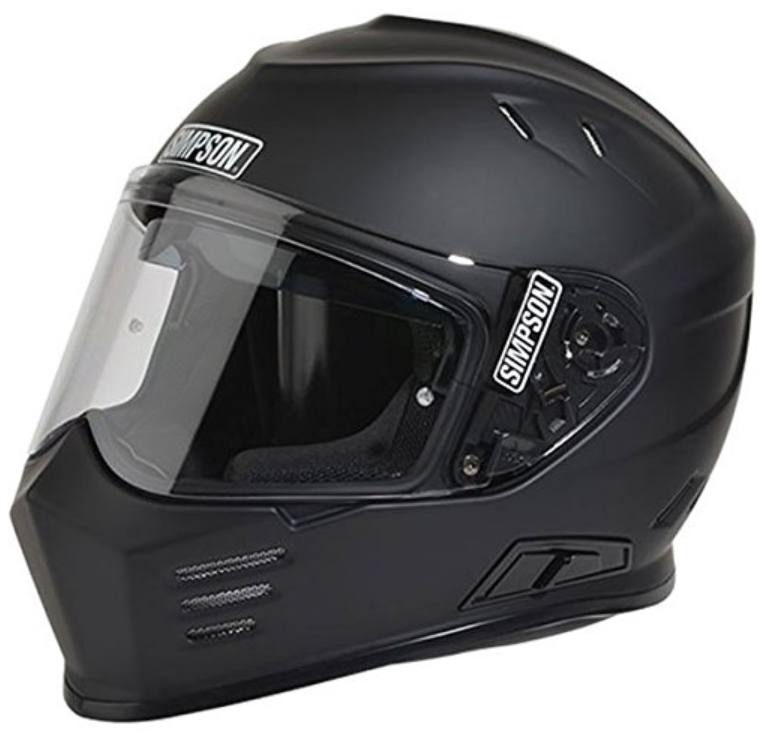 This helmet ticks all the right boxes and will soon become your favorite.
Features
The design of the helmet is such that it will never feel too bulky on your head.
The weight of the helmet is comfortable, and the carbon fiber helps in that.
You can be assured of its safety because it is DOT/ECE certified.
The shield and the antibacterial liner can be removed without any hassle.
The sun visor will protect you.
Pros
The design is lightweight and compact.
DOT/ECE Certified
Removable liner that can be washed whenever you want.
Internal Sun Visor
The shield can be removed without any mechanical expertise.
Cons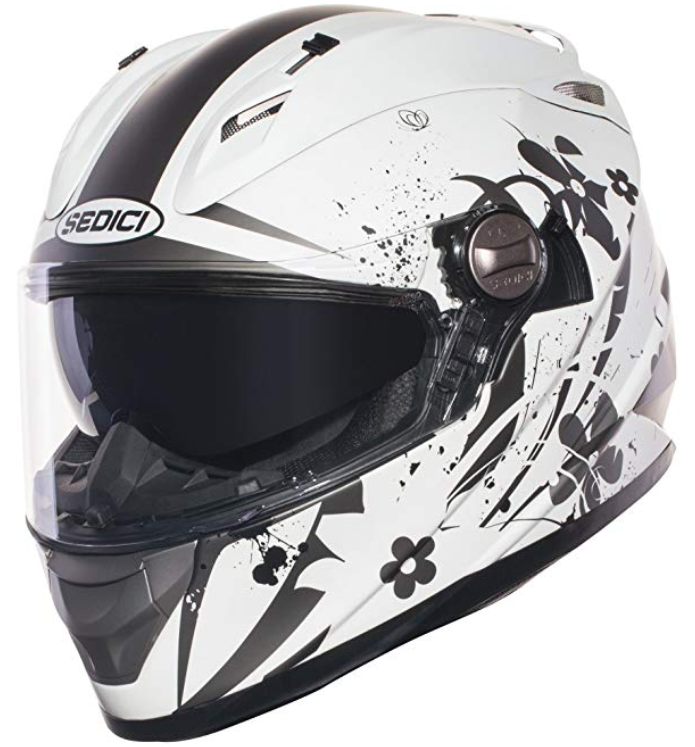 Get ready to fall in love with this gem of a helmet.
Features
The fiberglass used in making the helmet renders it lightweight.
It is strong and sturdy; perfect for regular use.
The drop-down inner sun shield will keep you safe from the Sun.
If you prioritize looks, then choose among the gloss and matte finishes of the helmet available.
You can control the anti-fog and anti-scratch polycarbonate outer shield with a simple release button.
The chin and crown vents have aerodynamic exhaust systems will smoothen airflow.
The anti-bacterial multi-density liner can be removed and washed.
Pros
Meets all the DOT and ECE standards.
Removable liner.
Sun and fog shield.
Lightweight.
Well-ventilated.
Cons
Does not ship all over the world.
There are a good many full face helmet options for you that we are sure you would love. Which one will you buy?