Cruisers are not often thought of as the fastest bikes on the road. The overarching image is that they are slow, comfortable machines meant to eat up the miles between cities or, in some cases, across continents. Yet, the power and speed behind some cruisers may surprise you.
For this list, we're not looking as much at top speed and outright performance as we are looking at one specific metric: 0 to 60 times, measured in seconds. These cruisers are often considered muscle, power, or sport cruisers. They often miss the bags, windshields, and cowlings that add so much aerodynamic drag to their touring cousins.
#10: 2014-2017 Moto Guzzi California 1400 Custom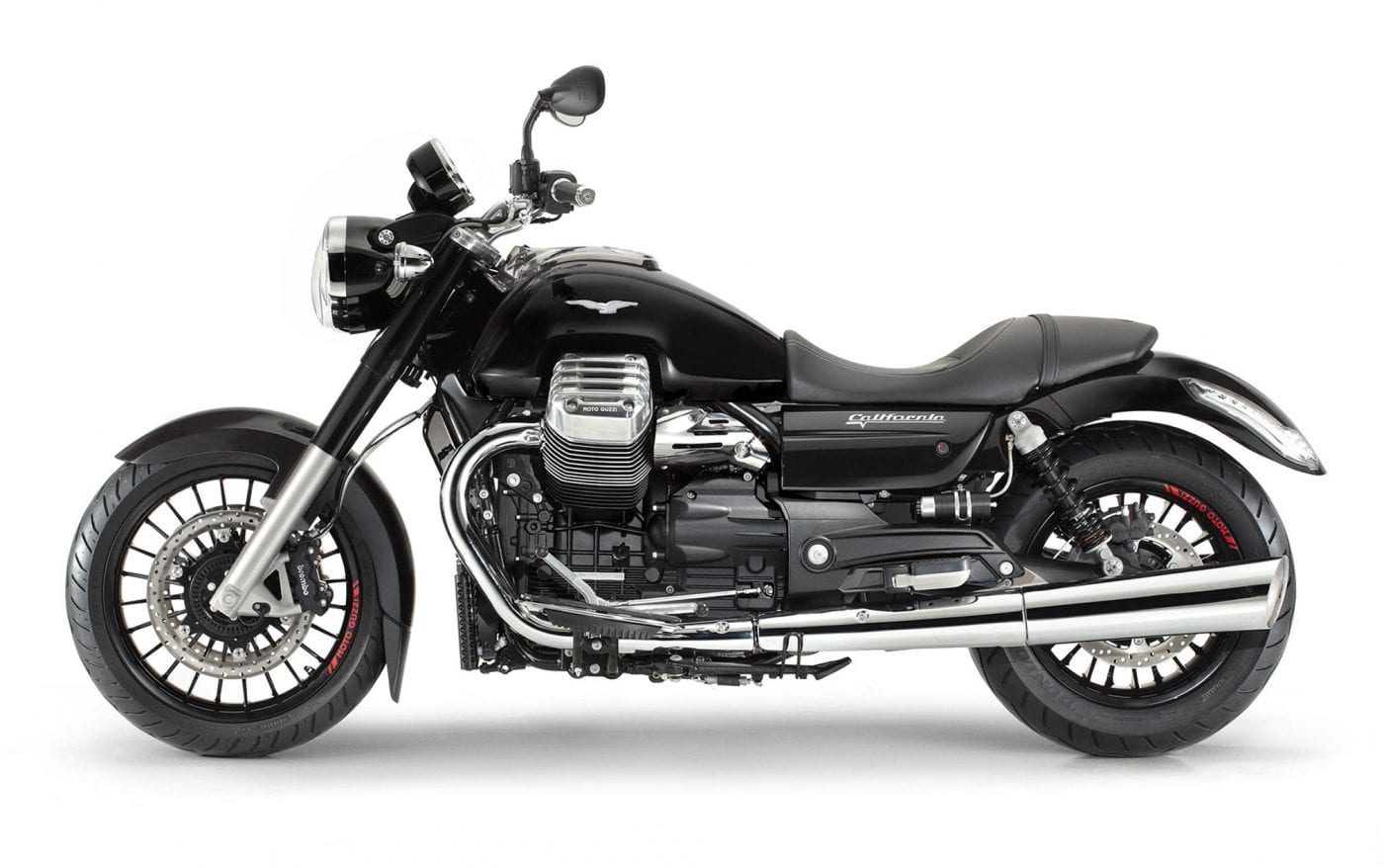 0-60mph: 3.70 seconds
You have to give it to the Italians. In a list where American thunder and Japanese precision are expected to reign supreme, they sneak in with a classic-looking, perpendicular V engined cruiser that can get to 60mph faster than most Ferrari's. Moto Guzzi took the chance to pull off all the touring weight and accessories and let the engine have some fun.
The bike is so stupendously fast because it is a pared-down, stripped-down version of the California 1400 Touring, weighing in at a scant 670 lbs wet. This allows the 79.2 lb-ft of torque and 87.5hp ample space to get the rear wheel gripped into the asphalt, and the bike itself launched down the road rather quickly!
#9: 2015-2022 Suzuki Boulevard M109R B.O.S.S.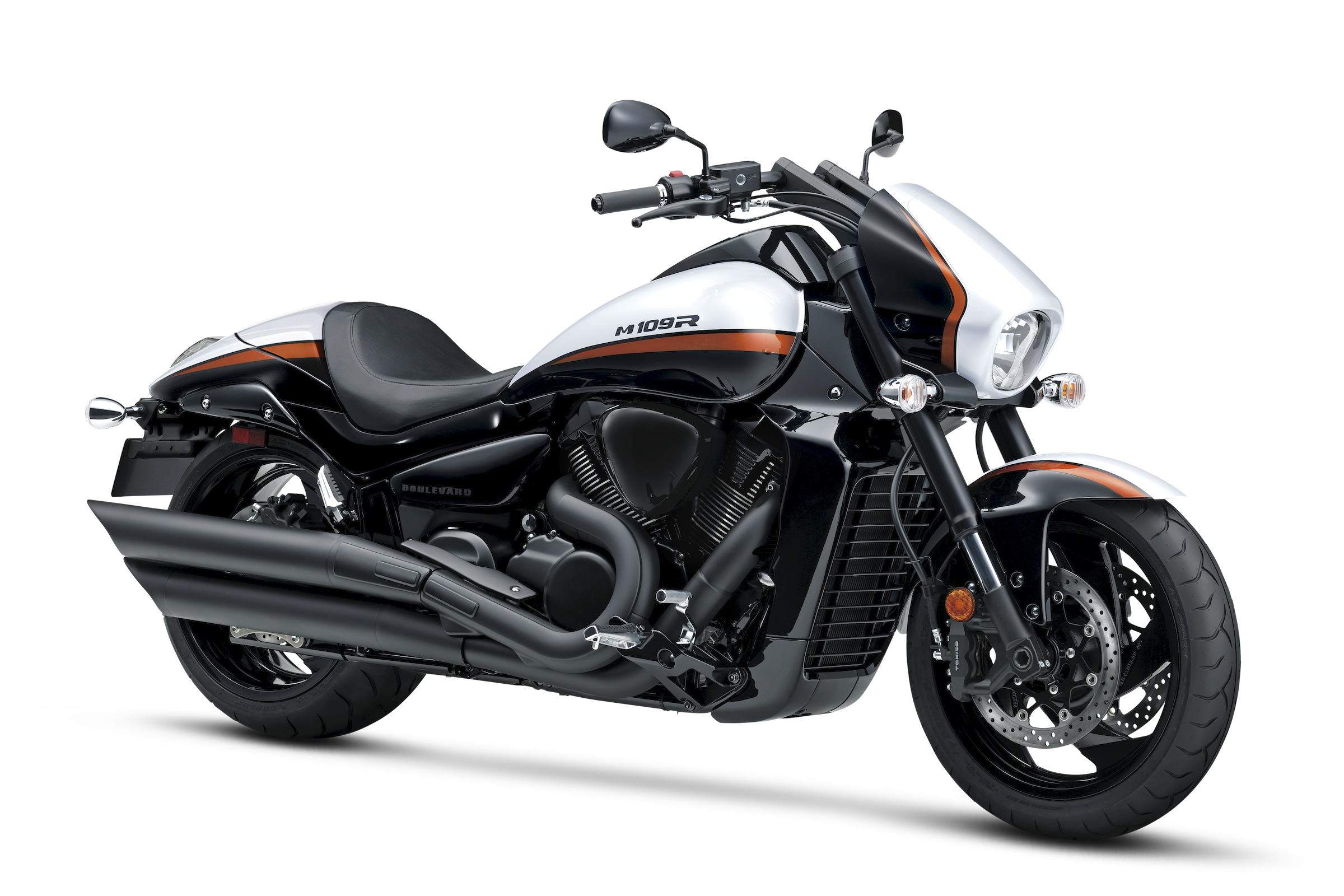 0-60mph: 3.65 seconds
When your bike is named "The BOSS," it's a statement that needs a lot of grunt behind it to sustain it. Well, with the Blacked Out Suzuki Special (B.O.S.S.) version of the instantly classic Boulevard, Suzuki walks the walk to back up their talk! The Boulevard line of bikes has gained a reputation as something not to sniff at haughtily, and the Boulevard M109R B.O.S.S is the king of that model range.
Borrowing engineers from their sport and racing divisions, Suzuki tuned the 1,783cc V-twin monster in the BOSS to rip up the pavement with 105hp and 97 lb-ft of torque. It also does so like roaring like Thor as it blasts past.
Part bruiser, part cruiser, all power. Just the way a muscle bike should be!
#8: 2008 to 2017 Yamaha XV1900A Star Raider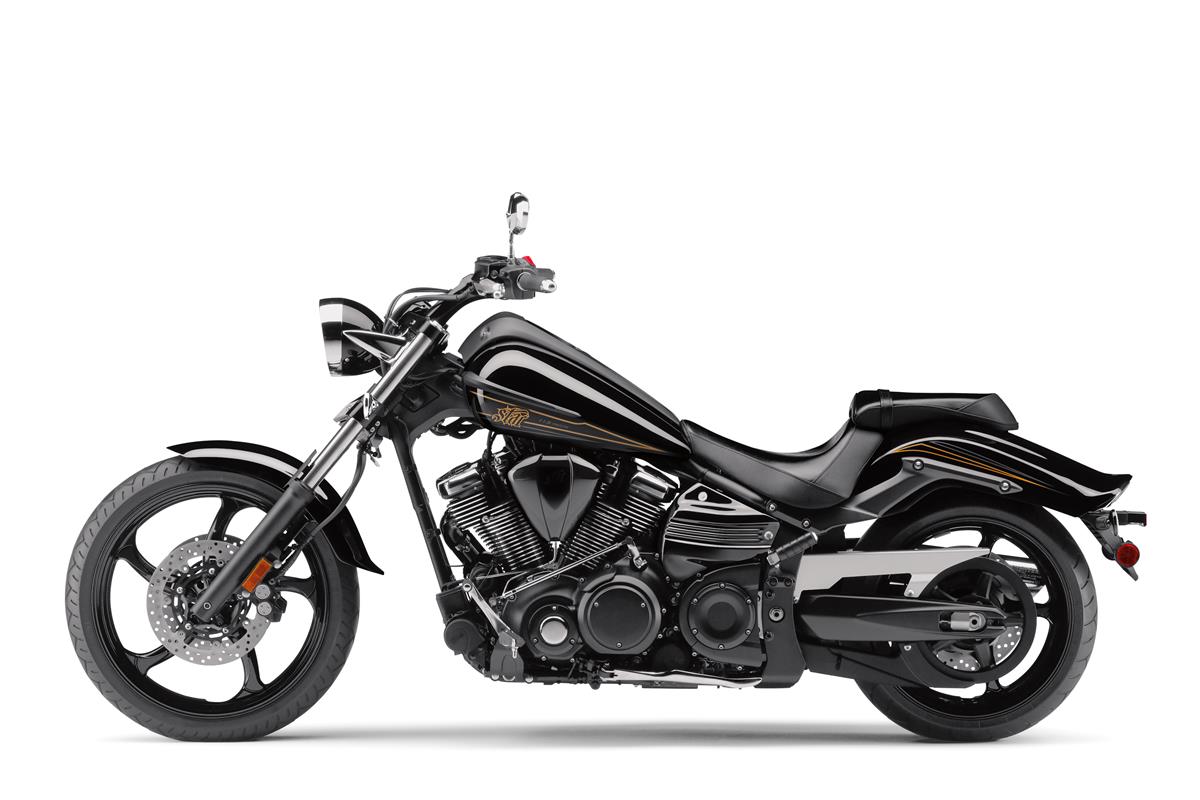 0-60mph: 3.6 seconds
Coming out of the early 2000s, Yamaha wanted to tap into the newly emerging sport cruiser segment that, for decades prior, had been relegated to only a tiny portion of the riding population. Taking their XV1900A Star Roadliner, an excellent touring bike that still crushes miles to this day, they pulled off the windshield, the saddlebags, the backrest for the rear passenger and dropped the seat almost down to bobber height.
The front forks were raked harder and lengthened, and a 210mm wide rear tire was shoehorned in to get power from the 1,854 cc V-twin. With 123 lb-ft of torque from that bad boy, you could set the rear wheel spinning violently if you dropped the clutch too hard. However, if you got the perfect hookup, the Star Raider leaped forwards, promptly followed by the rider's scream of excitement.
Sadly, the Star Raider is getting harder and harder to find on the used market, and a well-maintained one in good condition will set you back a small fortune.
#7: 2002-2006 Harley-Davidson VRSCA V-Rod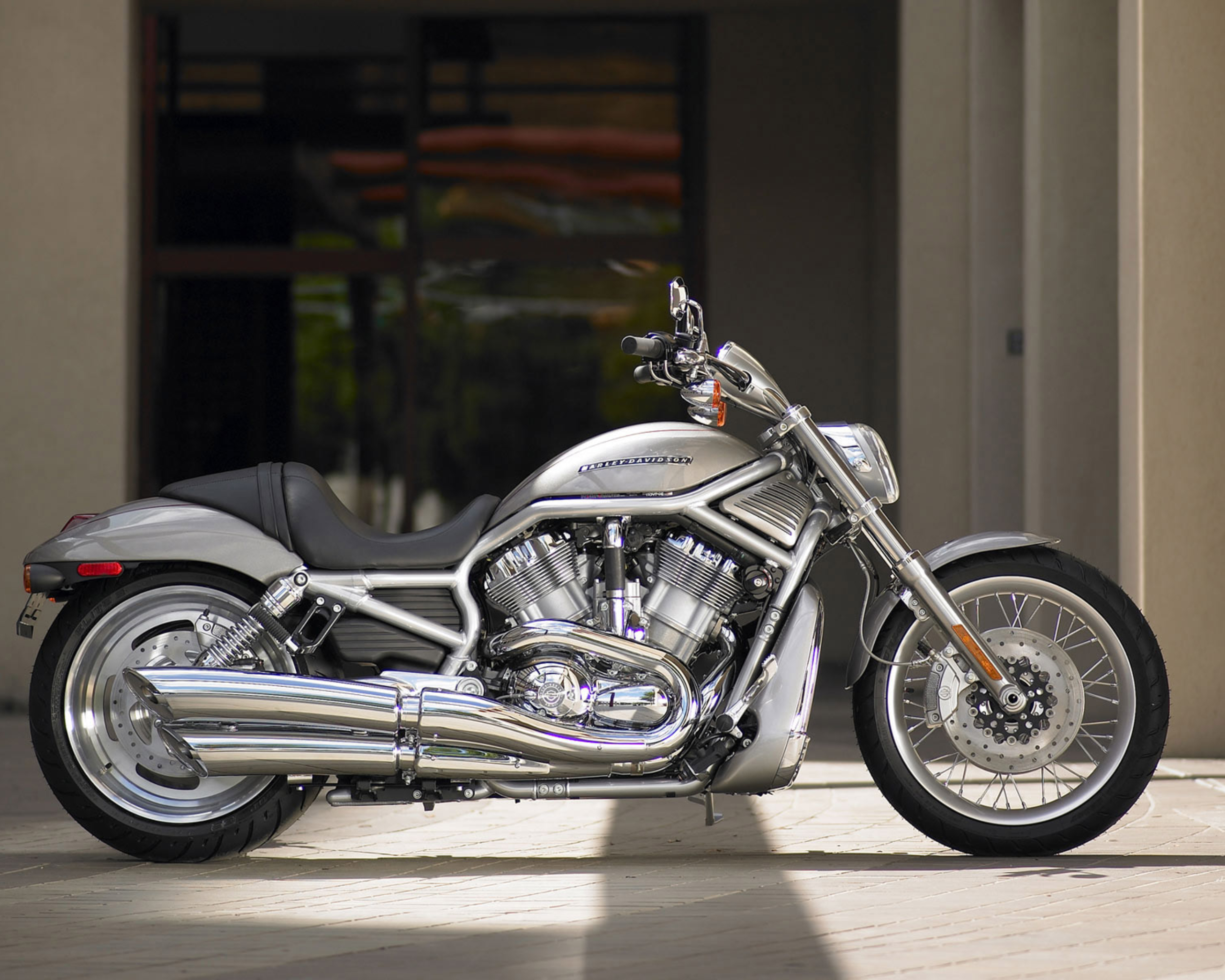 0-60mph: 3.59 seconds
The early 2000s were both a good time and a rough period for Harley Davidson. On the positive side, they saw a jump in sales after the lackluster end of the 1990s. They were also involved with flat-track and drag-bike racing teams, and out of that came the VR-1000 Revolution engine, a prototype for a super-cruiser bike. On the downside, however, the Harley Davidson experiment with Buell Motorcycles as a sub-brand was already going sour, with the sporty cruisers and road bikes not resonating well with customers at all.
From the VR-1000 engine, however, Harley Davidson made the now legendary VRSCA V-Rod, a V-twin engine displacing 1,131cc and producing 115hp and 84 lb-ft of torque. However, the true glory of the machine was its nearly endless headroom for tuning and building up. The VRSCA V-Rod from this generation, already powerful enough to place 5th on this list, soon became known as the engine you wanted in your drag bike, and it is still an incredibly potent engine on the dragstrip today.
#6: 2014-2015 Honda Gold Wing Valkyrie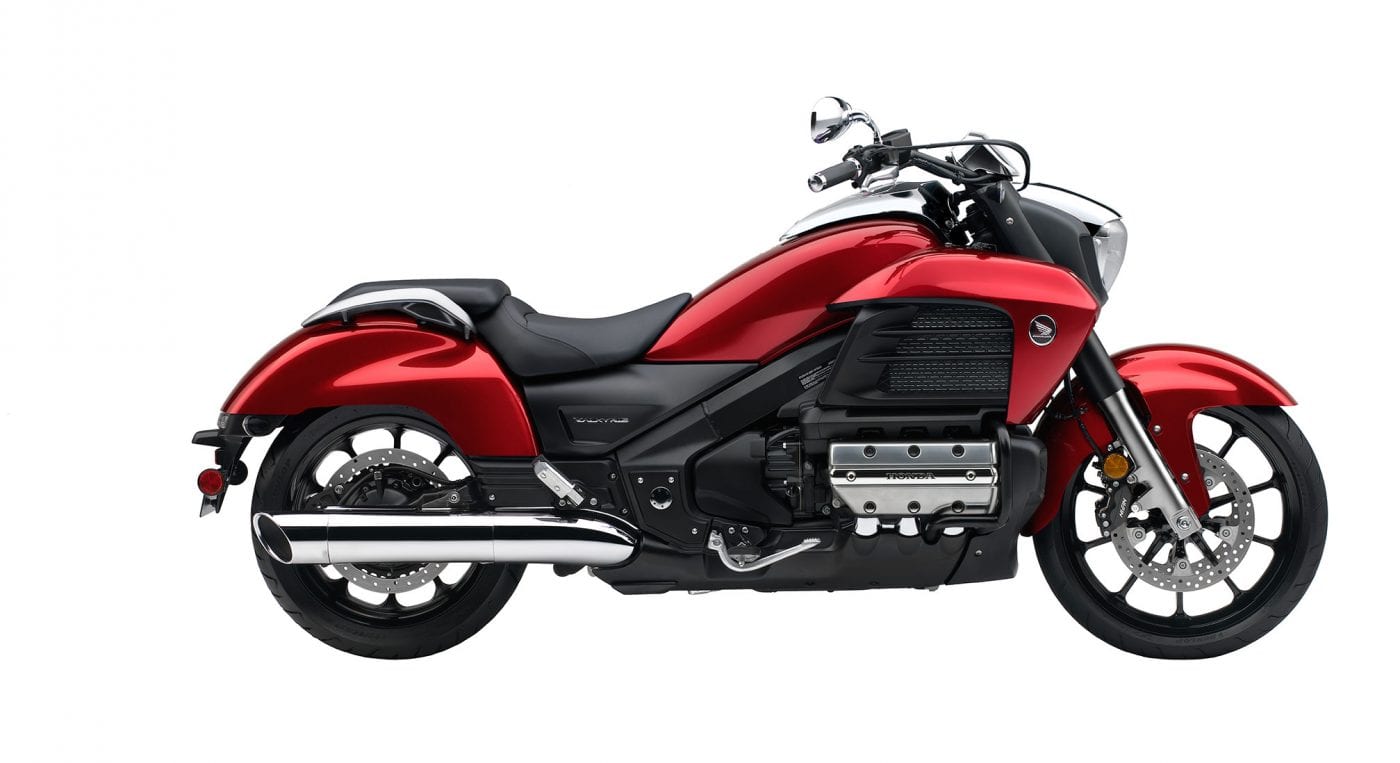 0-60mph: 3.4 seconds
What do you get if you take one of the most popular long-distance tourers of all time, strip it of its touring gear, give it a muscle cruiser profile, and sell it to the mass market? The Honda Gold Wing Valkyrie, of course!
The Valkyrie packed a flat-six boxer under its massive front end, which was unusual on this list of V-twins and thunderous triples. 117hp and 123 lb-ft of torque moved the 700 lbs (wet) bike rapidly, and it could leap towards 60mph at about the same speed most mid-600cc sportbikes could at the time.
While not sold for long in the USA, they resonated well with customers, and as such, it is not too difficult to find a used Valkyrie hiding in the "For Sale" section of the local auto and bike trader website.
#5: 2010-2017 Triumph Rocket III Roadster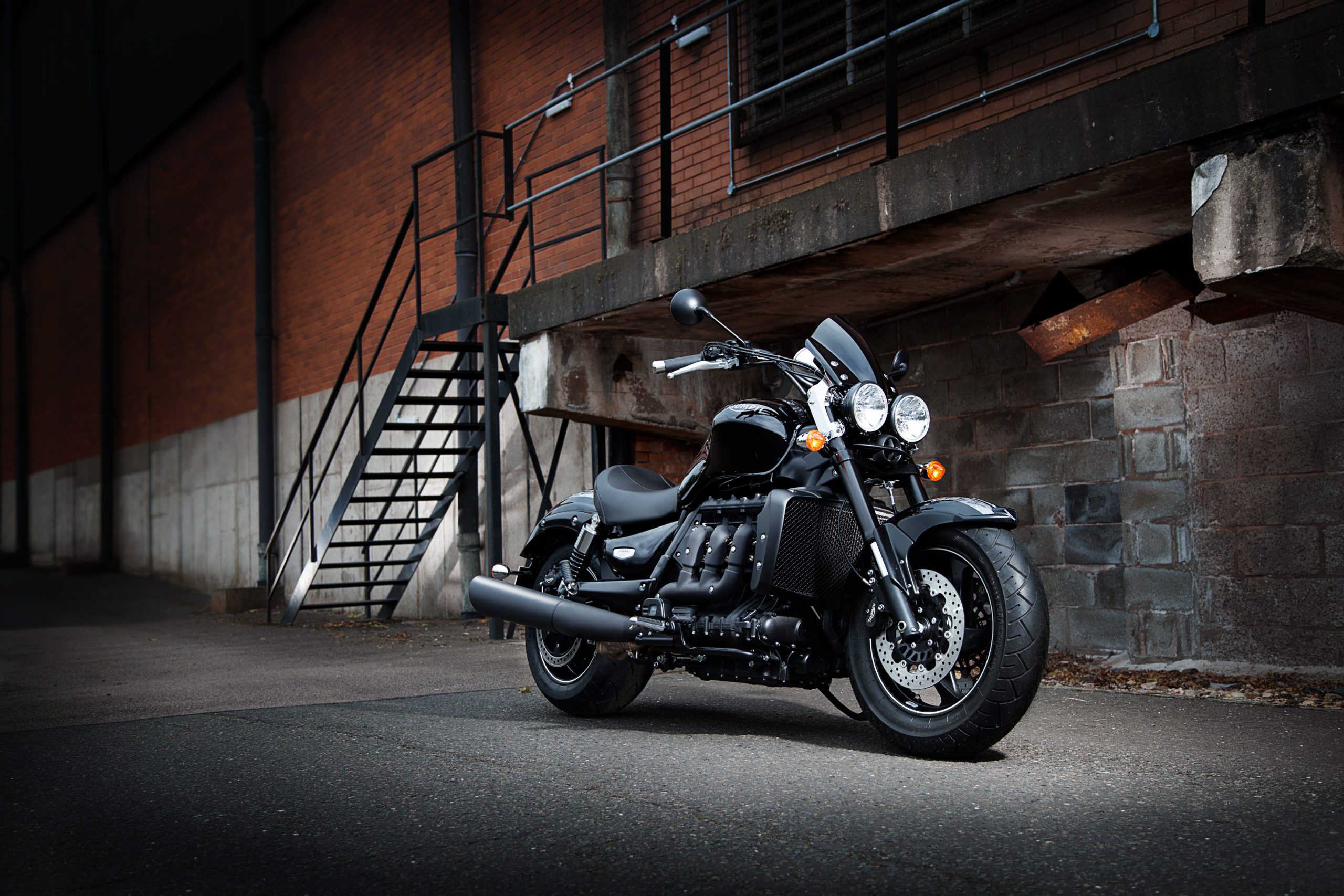 0-60mph: 3.3 seconds
Leave it to the British to show the USA in "How to do it correctly!" Introduced in 2010, the first version of the Rocket III Roadster was an absolute powerhouse of a bike. 2,294 cc's in an inline-triple, pushing out 146hp and 162 lb-ft of torque, it was the largest, most powerful cruiser that had ever come from Triumph Motorcycles.
The only downside to the first-generation Rocket III is that it was a bit of a fat bike at 800 lbs (wet). Yet, as the muscle car saying goes, "There's no replacement for displacement," and the equivalent of 140 cubic inches at the command of your right wrist just proves that point.
#4: 2020-2022 Livewire ONE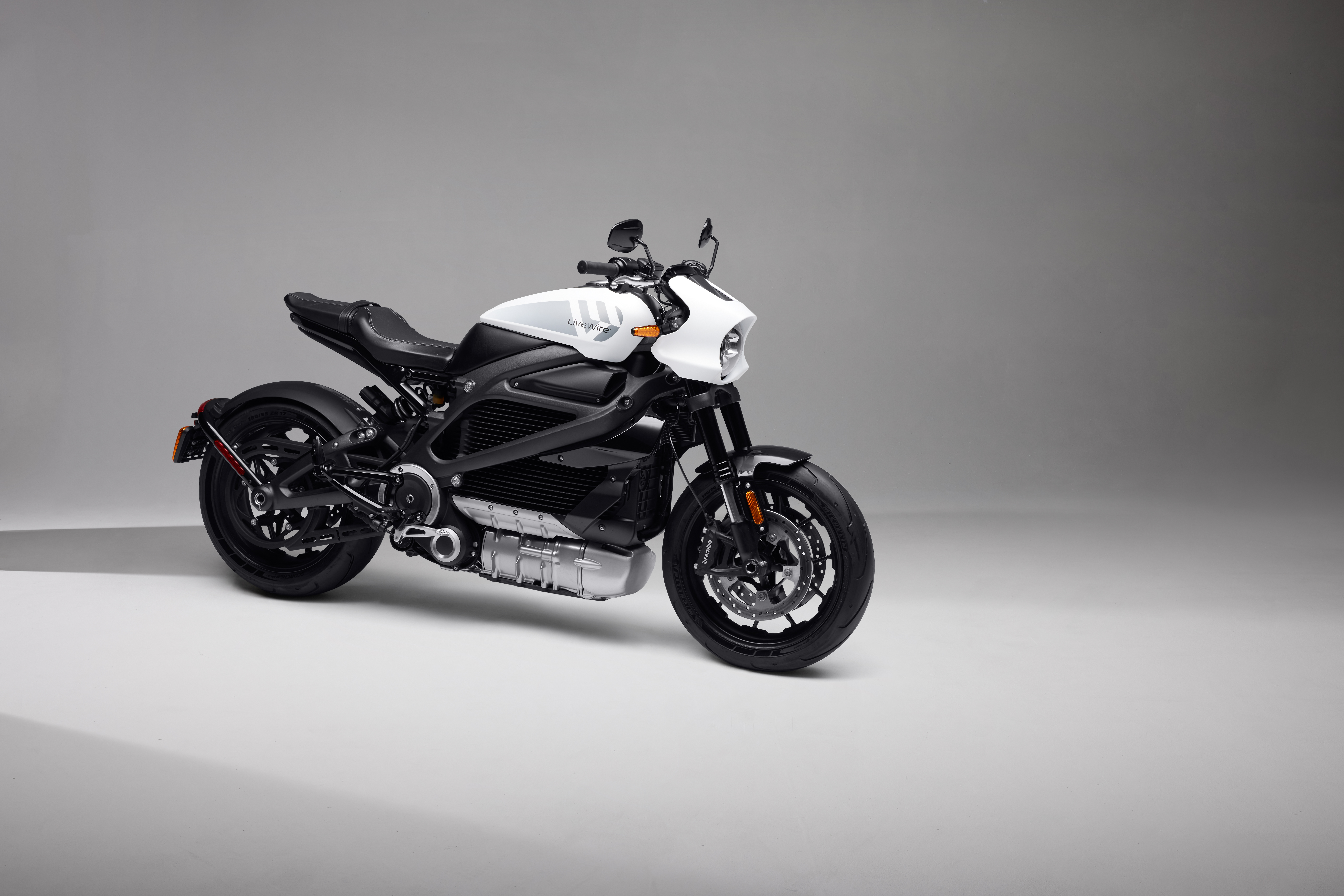 0-60mph: 3 seconds
The Livewire first appeared in 2019, the first venture from the old American motorcycle company Harley-Davidson. In mid-2021, the manufacturer announced that Livewire would be its own brand and that its first offering would be the Livewire ONE, which was essentially the same motorcycle as before.
The Livewire is powered by the company's 'Revelation' motor, producing the equivalent of 100hp and 84 ft-lb of torque. This doesn't sound like a lot… until you realize that all of that power and torque is available at 0 RPM. The instant your right wrist twists, the Livewire will launch you down the road faster than a lot of sportbikes out there.
#3: 2020-2022 Triumph Rocket 3 R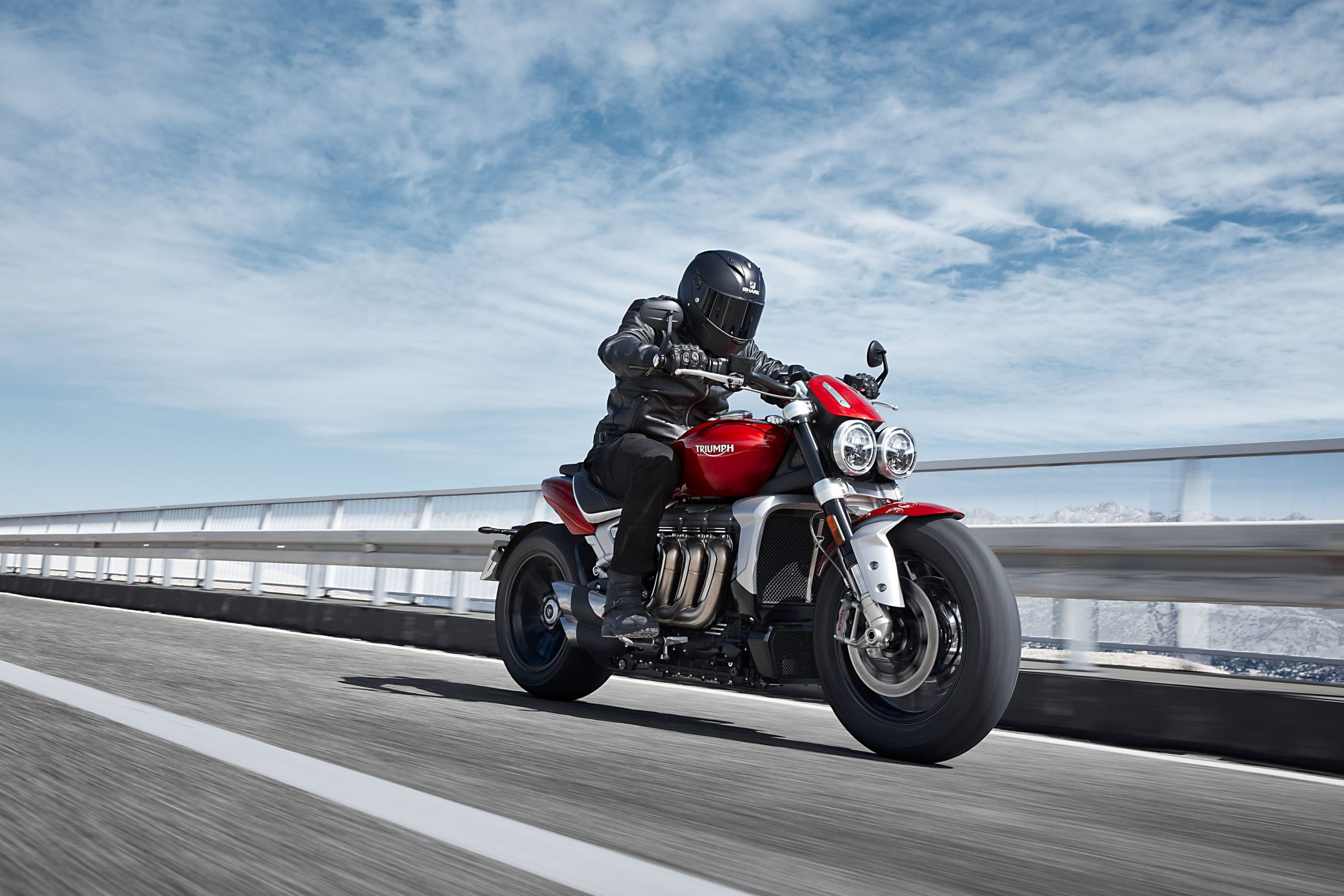 0-60mph: 2.75 seconds
The second generation of Triumph's Rocket III, this time stylized as the Rocket 3, was launched in 2019 to wide acclaim. A total evolution of its first-generation brother, the new Rocket 3 GT is lighter, more powerful, and, incredibly, a full half a second faster than its older brother.
This comes about from the gigantic 2,458cc inline triple — the largest on a production motorcycle to date. This new engine fires out 165hp and 163lb-ft of torque, so it feels you're hanging onto the handlebars by your fingertips because of how fast this beast slingshots itself to 60mph. And, due to that heavy-duty engine, it doesn't seem to want to obey the laws of physics as it will just keep accelerating until those laws catch up or your right wrist relaxes!
#2: 2019-2022 Ducati Diavel 1260 S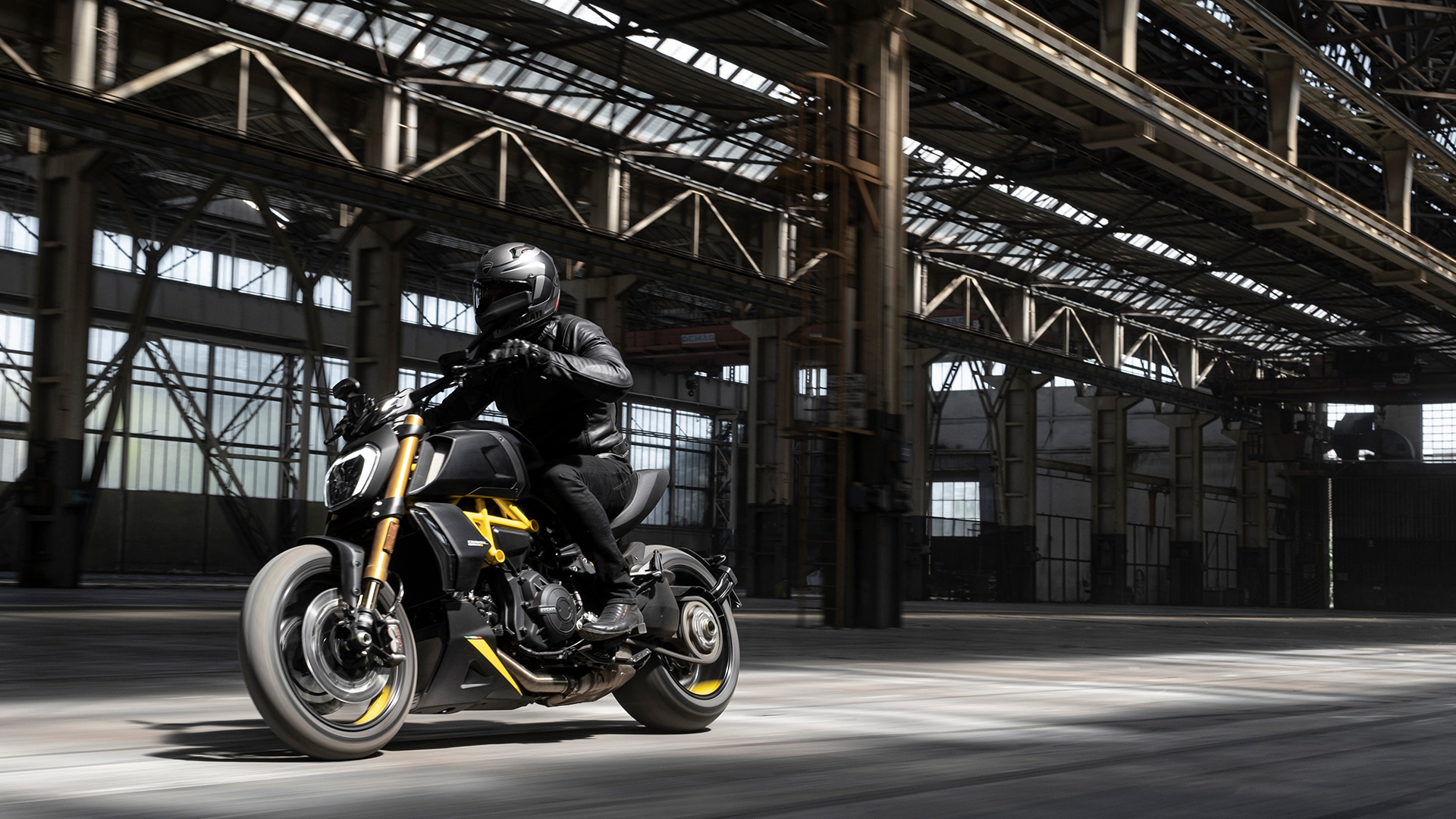 0-60mph: 2.6 seconds
Ducati says the Diavel (which means "devil" in the Bolognese dialect) got its name because of how it looks. Not so much a sports cruiser as a cruiser body style placed over a monstrous sportbike, the Diavel will shred its rear tire at the mere mention of the throttle. And to think, this is the third generation of this insane bike, with a 1,262 Testatretta high-angle V-twin engine, "only" makes 162hp and 95 lb-ft of torque.
We put the only in quotes because this Italian devil weighs in at 487lbs (dry). That gives it a power-to-weight ratio of 0.33hp per pound of weight. Compare that to a supercar such as the Ferrari 488, which has 0.23hp per pound of weight, and you can see why this Ducati absolutely flies!
#1: 2009-2020 Yamaha VMAX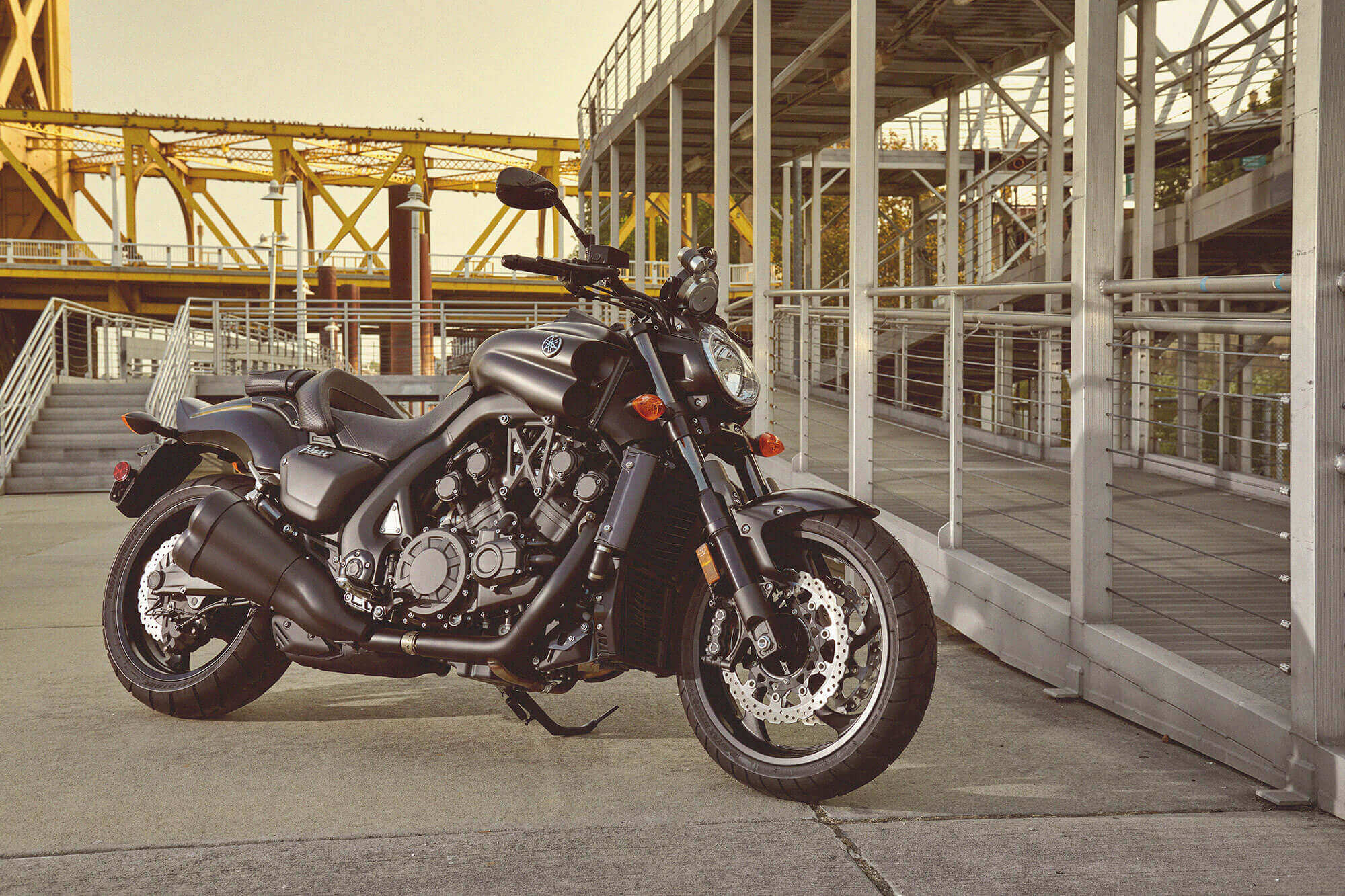 0-60mph: 2.5 seconds
Introduced in 2009 and discontinued in 2020, nothing that has come to market since has been able to beat the Yamaha VMAX. It's even there in the name, as in physics, the maximum velocity of an object is reported as V-max. It doesn't have the biggest engine at 1,679 ccs in a V-four. It doesn't have the most torque at 123 lb-ft. It doesn't weigh the least at 694 lbs.
However, what it does have is the most mechanical horsepower at almost exactly 200hp. Combined with the torque to get the bike moving, that mechanical horsepower propels this utter power cruiser through the legal speed limit on many highways in just 2.5 seconds. It beggars belief that this unassuming cruiser can quite literally leave anything but the newest 1,000hp+ hypercars behind.