There are many types of cruisers out there in the wild. Street bobbers, longtails, limited touring cruisers, continental tourers, and many more. However, for this listing, we're looking at three specific types of cruisers: power cruisers, muscle cruisers, and sport cruisers. 
These cruisers are generally defined as being pared down from their touring cousins, missing windshields, saddlebags, cowlings, the lot. They are designed for one purpose only: to be loud, proud, and as fast as hell off the line. Many of these types of cruisers end up as drag bikes, or streetfighter cruisers designed to test some sportbikes in the twisties.
It is with this in mind, we present the top 10 new and used fastest cruisers you can buy today.
#10: 2014-2017 Moto Guzzi California 1400 Custom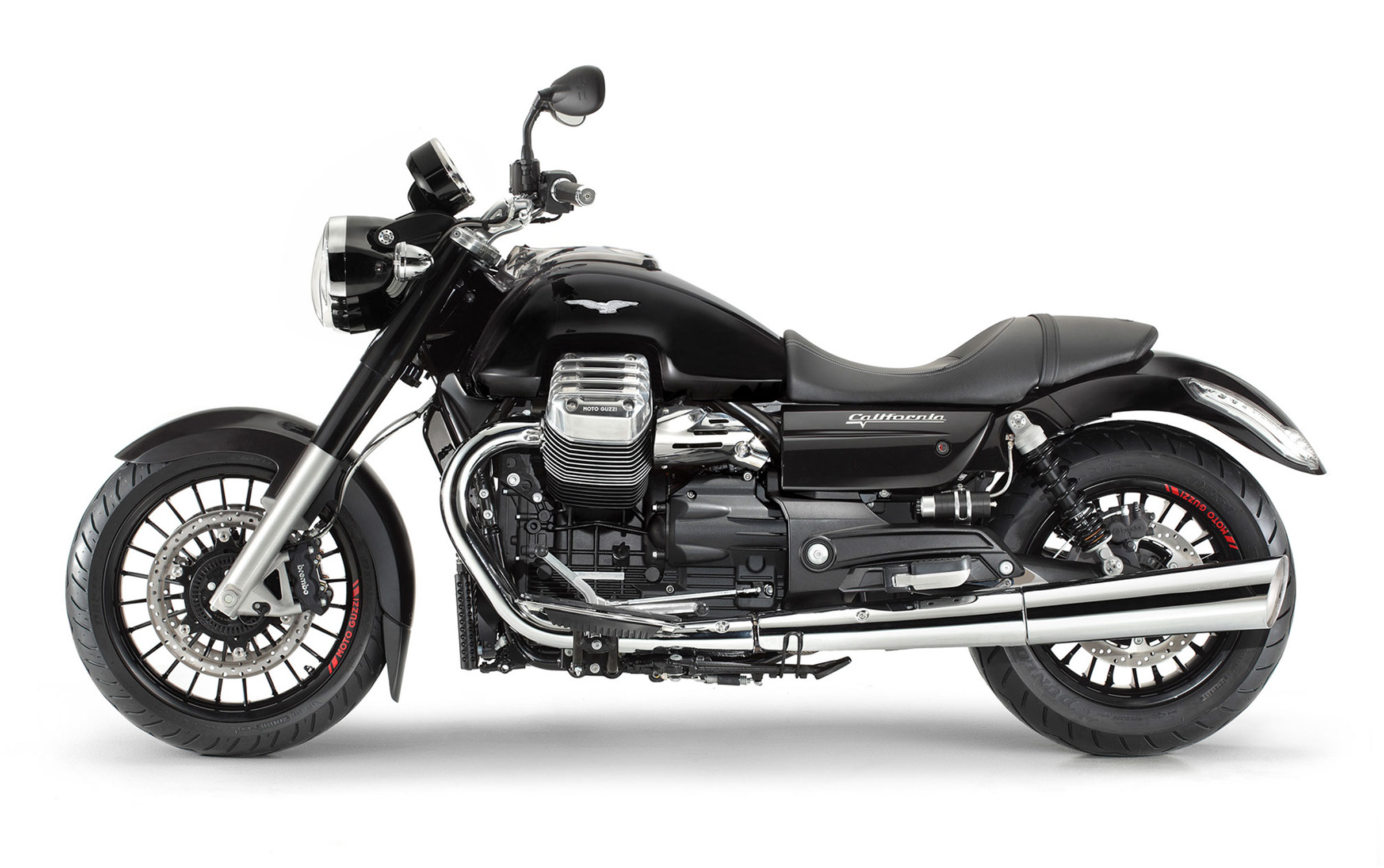 0-60: 3.75 seconds
Who would have thought that despite the dominance of Japanese and American motorcycles in the cruiser range, we'd start this list off with an Italian bike? While the California model has been produced since 1971, the 1400 iteration started in the mid-2000s and quickly became popular as the California 1400 Touring. However, between 2014 and 2017, Moto Guzzi took the chance to pull off all the touring weight and accessories and let the engine have some fun.
Mounting the engine in a perpendicular fashion, instead of tucking it inside the frame, the 1,380 cc v-twin has its cylinder heads poking out the sides of the frame. Producing 88 lbs-ft of torque and 95 HP, having the touring items removed from the 1400 Custom meant that the bike only weighed 670 lbs, allowing the torquey engine to give a respectable 0-60 time of 3.75 seconds.
#9: 2015-2020 Suzuki Boulevard M109R B.O.S.S.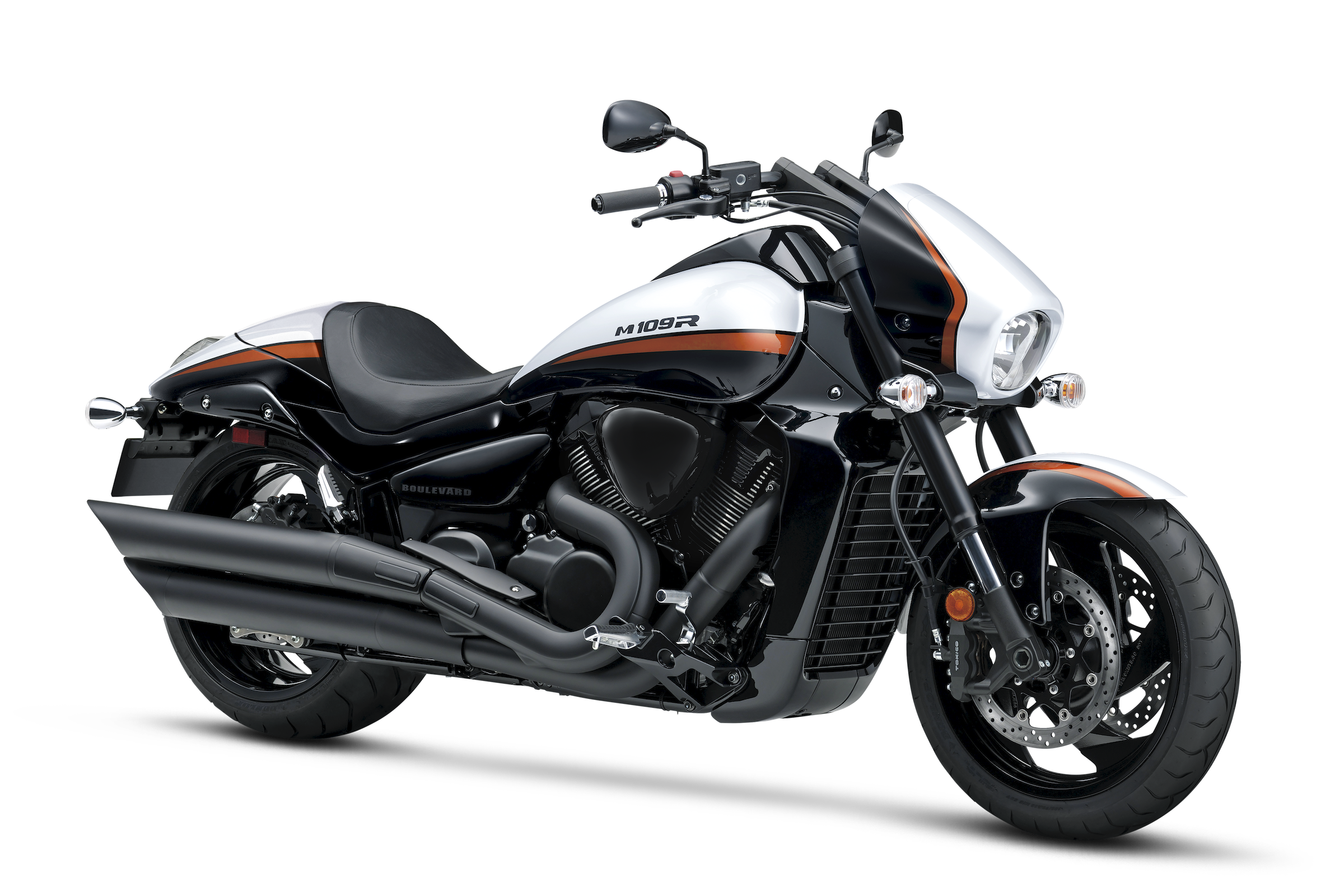 0-60: 3.65 seconds
Suzuki is mainly known for its sport and supersport bikes, with classic names such as Gixxer (GSX-R), Katana, Hayabusa, and the like coming to mind. However, they are also a manufacturer that produces some incredibly reliable, comfortable, and downright sexy cruisers. The Boulevard line of bikes has gained a reputation as something not to sniff at haughtily, and the Boulevard M109R B.O.S.S is the king of that model range.
The B.O.S.S. (Blacked Out Special Suzuki) has existed since 2015, with the 1,783 v-twin engine chucking out 97 lbs-ft of torque and 105 HP. A slightly heavier bike at 770 lbs, the M109R still gets down the road in a right hurry, punching through 60 MPH in 3.65 seconds.
#8: 2008 to 2017 Yamaha XV1900A Star Raider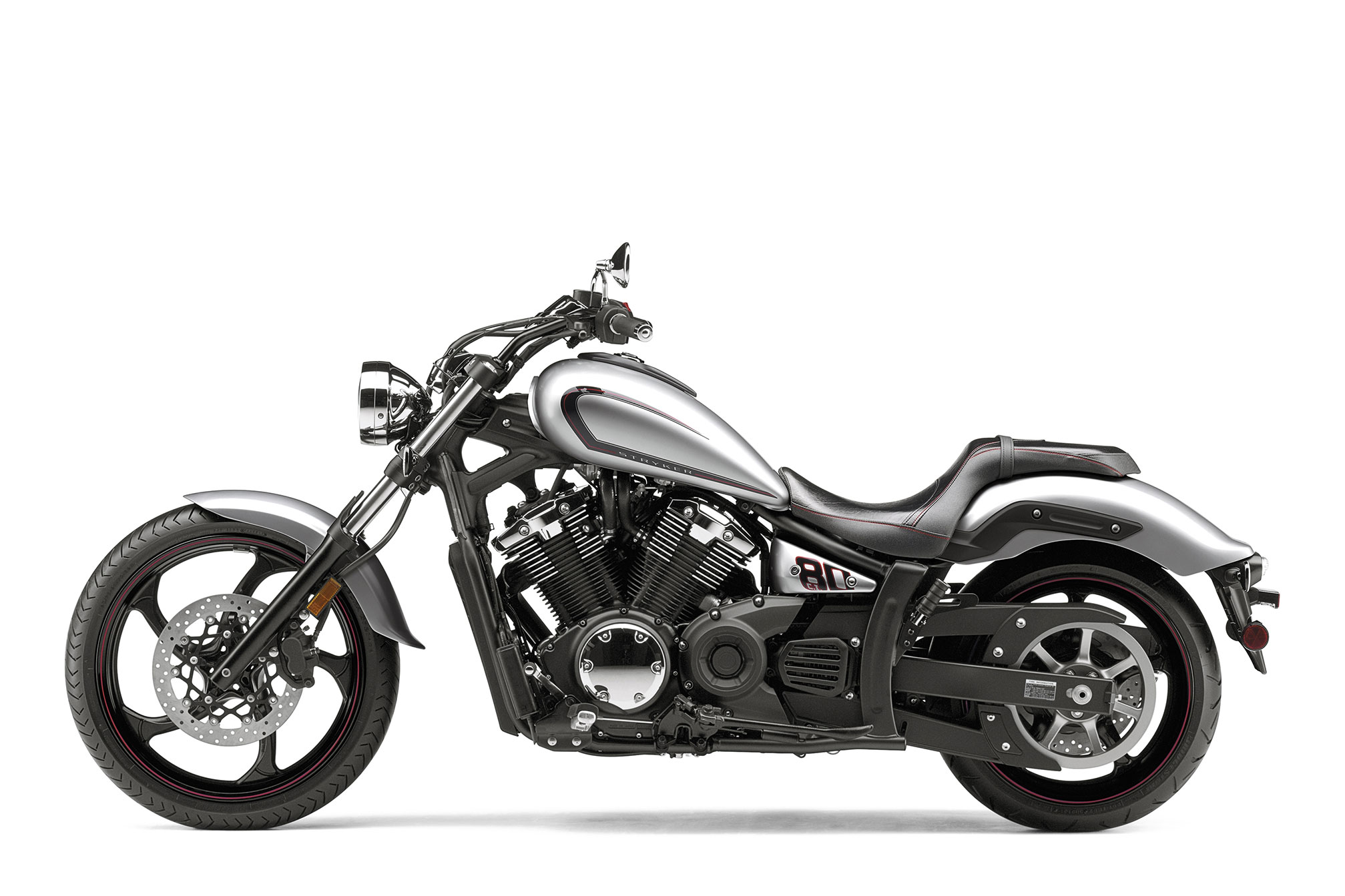 0-60: 3.6 seconds
Yamaha introduced the base XV1900A Star Roadliner in 2006 as a touring cruiser, meant for long trips between cities or even as a light continental tourer. However, the engineering team at Yamaha knew that they had a serious contender with the 1,854 cc v-twin nestled in the frame of the Roadliner, and as such, decided to remove the touring items from the bike, lower the seat, lengthen the front forks, and slap a 210 mm width rear tire on their bike.
The Star Raider was born from that engineering vision, and while it was a limited motorcycle, it still sold like mad. Boasting 123 lb-ft of torque and 99 HP, the Star Raider lost about 100 lbs from its touring base model, coming in at about 650 lbs, and as such was vaulted up the road in 3.6 seconds from a standstill.
Due to the limited production, you can find a Star Raider on the used market, however, expect to pay a small premium for them as they are still considered insanely reliable muscle cruisers.
#7: 2002-2006 Harley-Davidson VRSCA V-Rod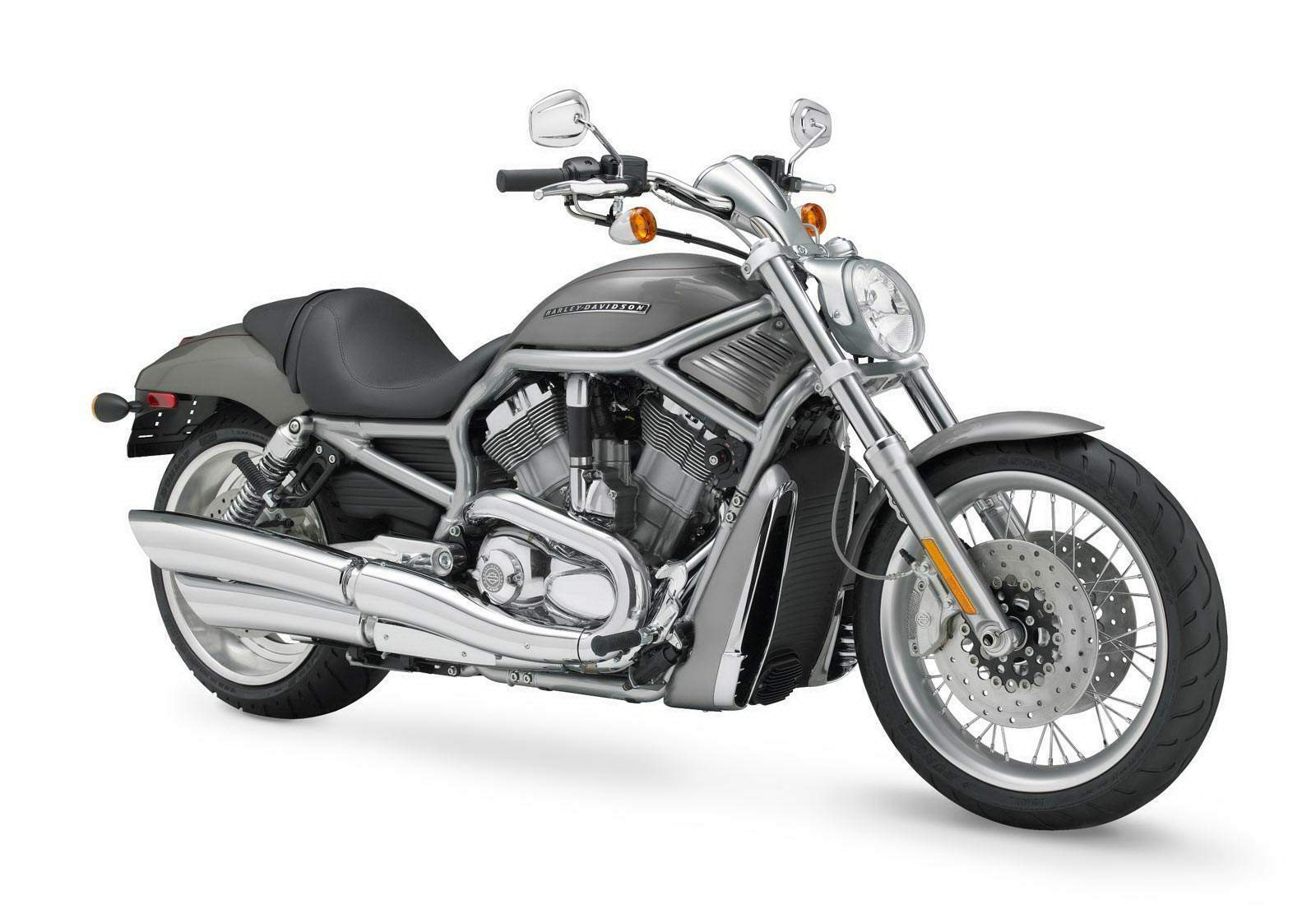 0-60: 3.59 seconds
The early 2000s were good years for Harley-Davidson, having come off a pretty slow last half of the 1990s and having being involved with a few race teams in developing what would become the short-lived Buell line of sport motorcycles. From that interaction with the race teams and engineers, the V-Rod engine was born from the VR-1000 Revolution superbike engine prototype.
The V-Rod in the 2002 to 2006 original VRSCA model had a displacement of 1,131 cc's in a v-twin, producing 84 lbs-ft of torque and 115 HP. A very light bike by Harley-Davidson standards, the V-Rod only weighed in at 620 lbs wet, and as such, the torque monster of an engine threw the VRSCA down the road to a 3.59 second 0 to 60 time. 
The V-Rod has come to be known as a legendary drag race cruiser, and as such there are many available on the market, however finding an original factory spec one is very rare.
#6: 2014-2015 Honda Gold Wing Valkyrie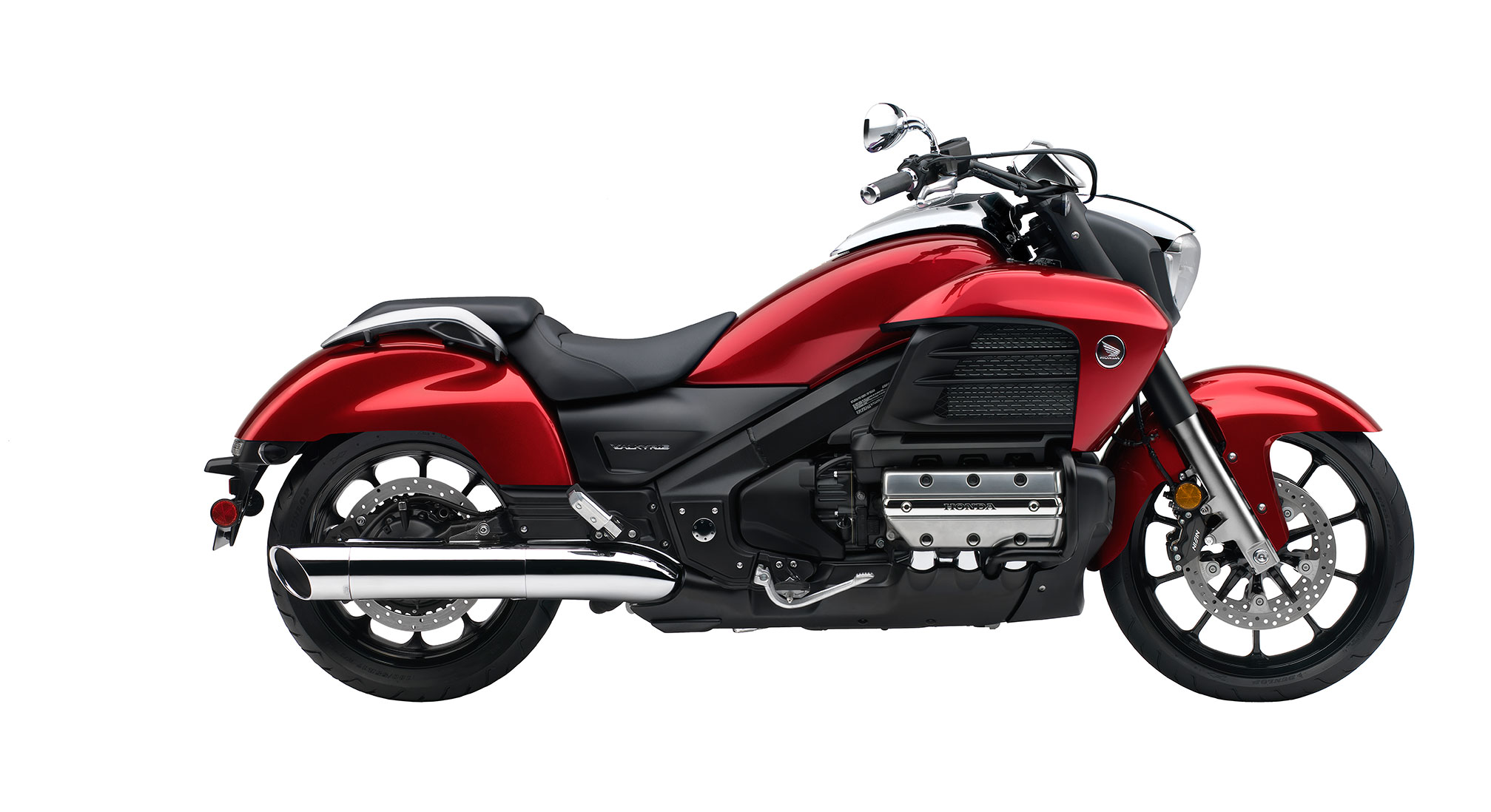 0-60: 3.4 seconds
One of the more unusual entries on this list, the Honda Valkyrie was powered by a 1,832 cc flat-six boxer engine producing 123 lbs-ft of torque and 117 HP. A naked version of the Honda Gold Wing of the time, losing most of the fairings, the saddlebags, and the touring windshield, the Valkyrie shed 150 lbs over its touring base model.
Putting the Valkyrie at about 700 lbs at the time, the Valkyrie made most of its grunt below 4,000 RPM, allowing it to shove the bike down the road from a standstill to 60 MPH in just over 3.4 seconds. You can find many used Valkyries on the market, as they did sell fairly well during the two model years they were sold in the US.
#5: 2010-2017 Triumph Rocket III Roadster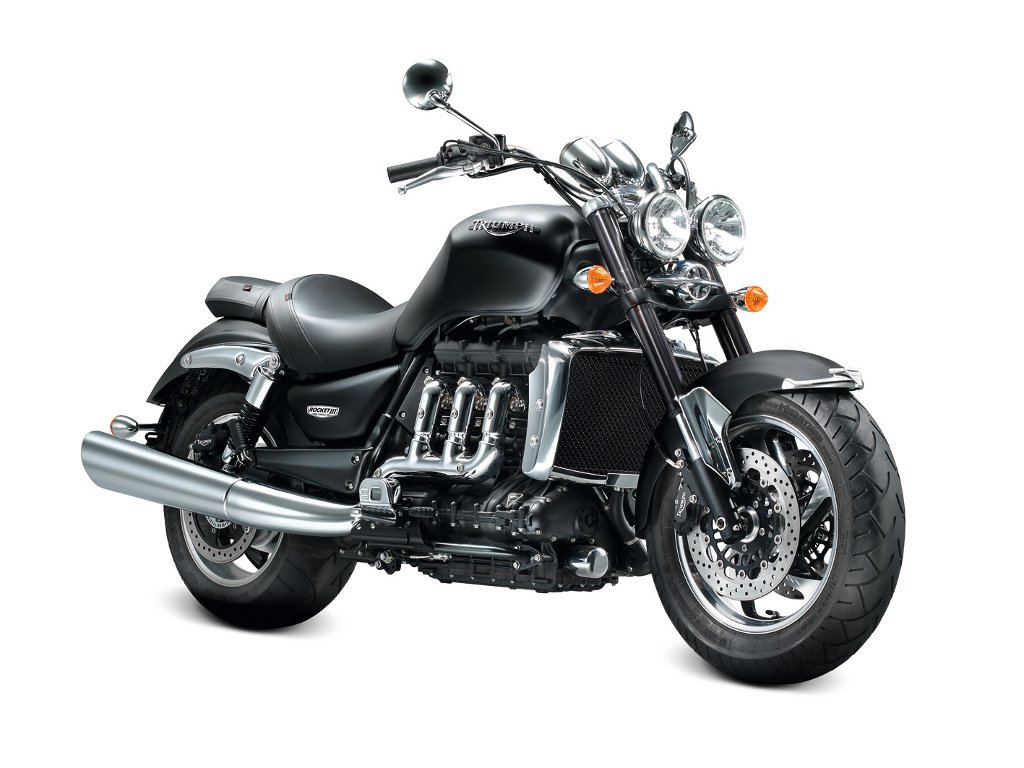 0-60: 3.3 seconds
Introduced to the Triumph Rocket lineup in 2010, the Rocket III Roadster was at the time the most powerful cruiser that Triumph had ever made. Boasting a 2,294 cc straight three, the Roadster pushed out 146 HP and 163 lbs-ft of torque. It was also tiptoeing on the edge of the middleweight to heavyweight scale, coming in at 800 lbs wet.
Still, as the saying goes, "there's no replacement for displacement." From a standstill, the Rocket III Roadster could breakthrough 60 MPH is 3.3 seconds, which is faster than many bikes even today, including sportbikes. 
#4: 2020 Harley Davidson Livewire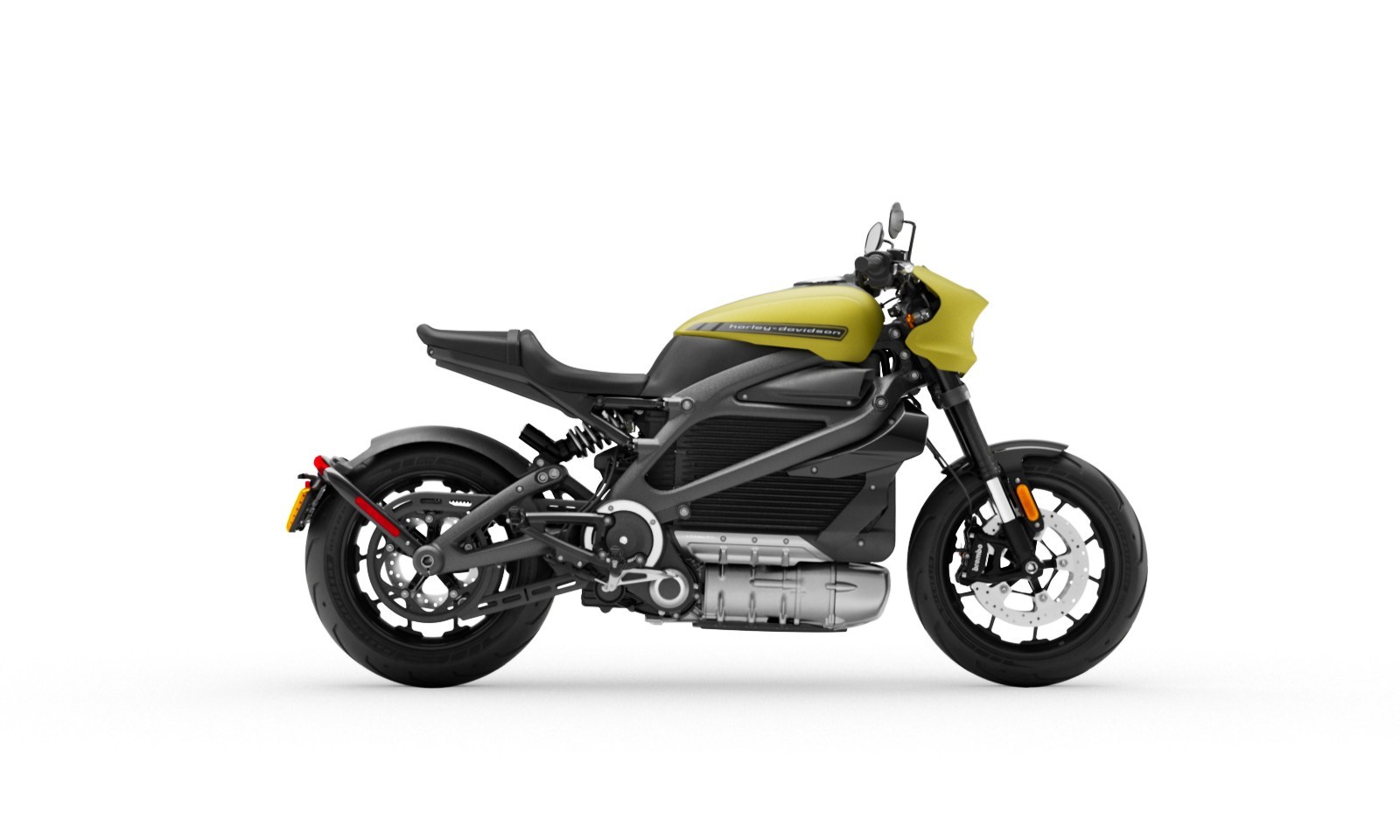 0-60: 3 seconds
The Harley Davidson Livewire was launched in 2019 as a 2020 model and is Harley Davidson's first venture into electric motorcycles. It is marketed as a sport cruiser due to the unusual peg placement and somewhat more forward lean for the rider than a normal Harley Davidson. Using a triple-phase induction motor, the Livewire produces 74 HP and 52 lbs-ft of torque at 1 RPM and maintains that torque at pretty much all times.
Due to the torque being introduced almost instantaneously, the Livewire will leap off the line and scramble its way past 60 MPH in 3 seconds, pushing about 460 lbs of bike weight down the road. 
#3: 2020 Triumph Rocket 3 GT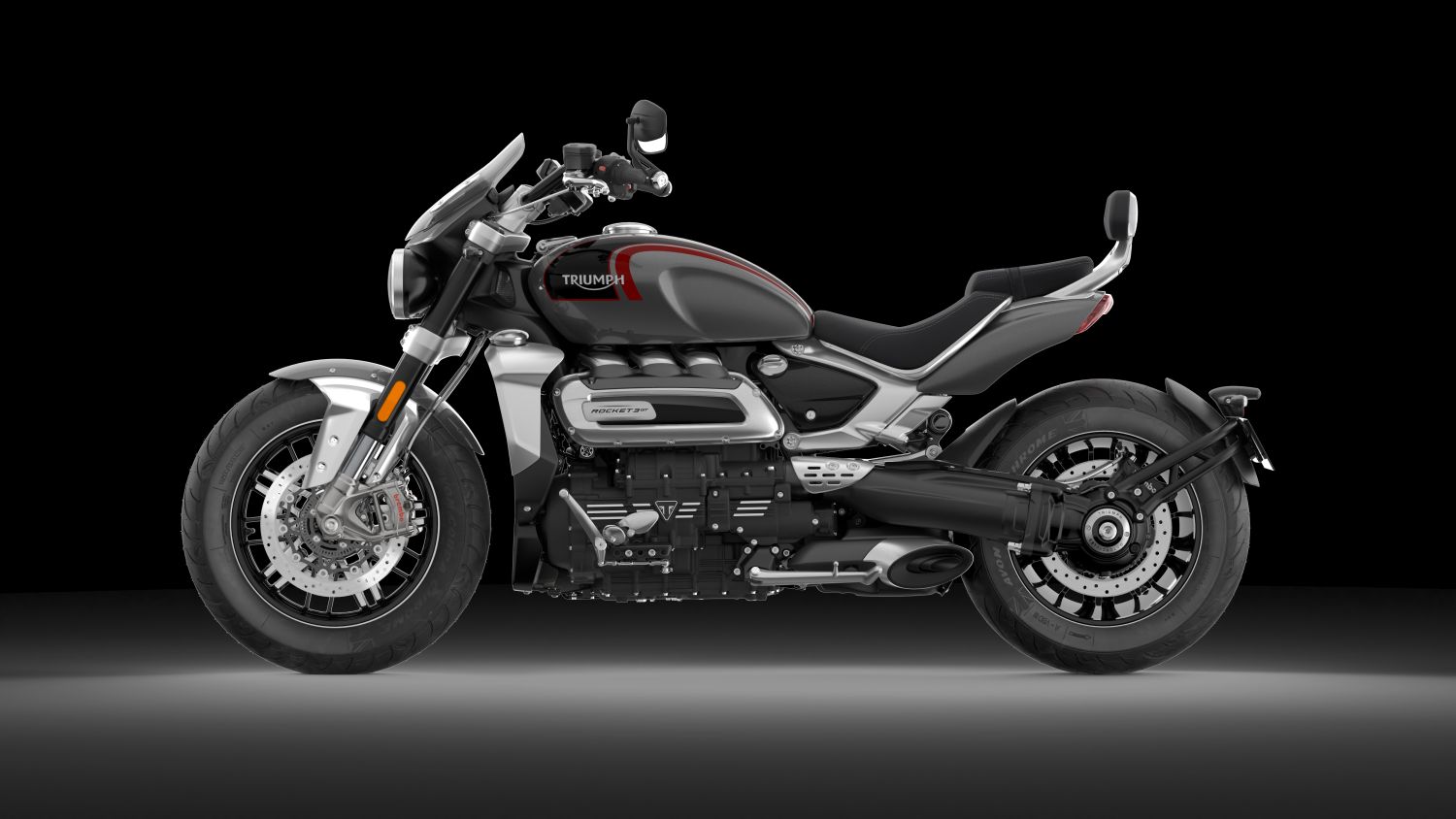 0-60: 2.75 seconds
The new (old) kid on the block, the 2020 Rocket 3 GT was launched in 2019 as a 2020 model designed to go fast and cruise well. Using a nigh unbelievable 2,458 cc inline triple, the Rocket 3 GT currently holds the record for the most torque from a fuel-powered motorcycle engine at 163 lbs-ft at 2,750 RPM. 
Propelling only 650 lbs full wet, the Rocket 3 GT breaks the 60 MPH barrier at 2.75 seconds, and in many reviews, does not seem to have a torque drop-off. It simply continues to pull until either physics interfere or your right wrist relaxes. The Rocket 3 R will do the same numbers, the only true difference between the two being peg location and handlebar style.
#2: 2019-2020 Ducati Diavel 1260 S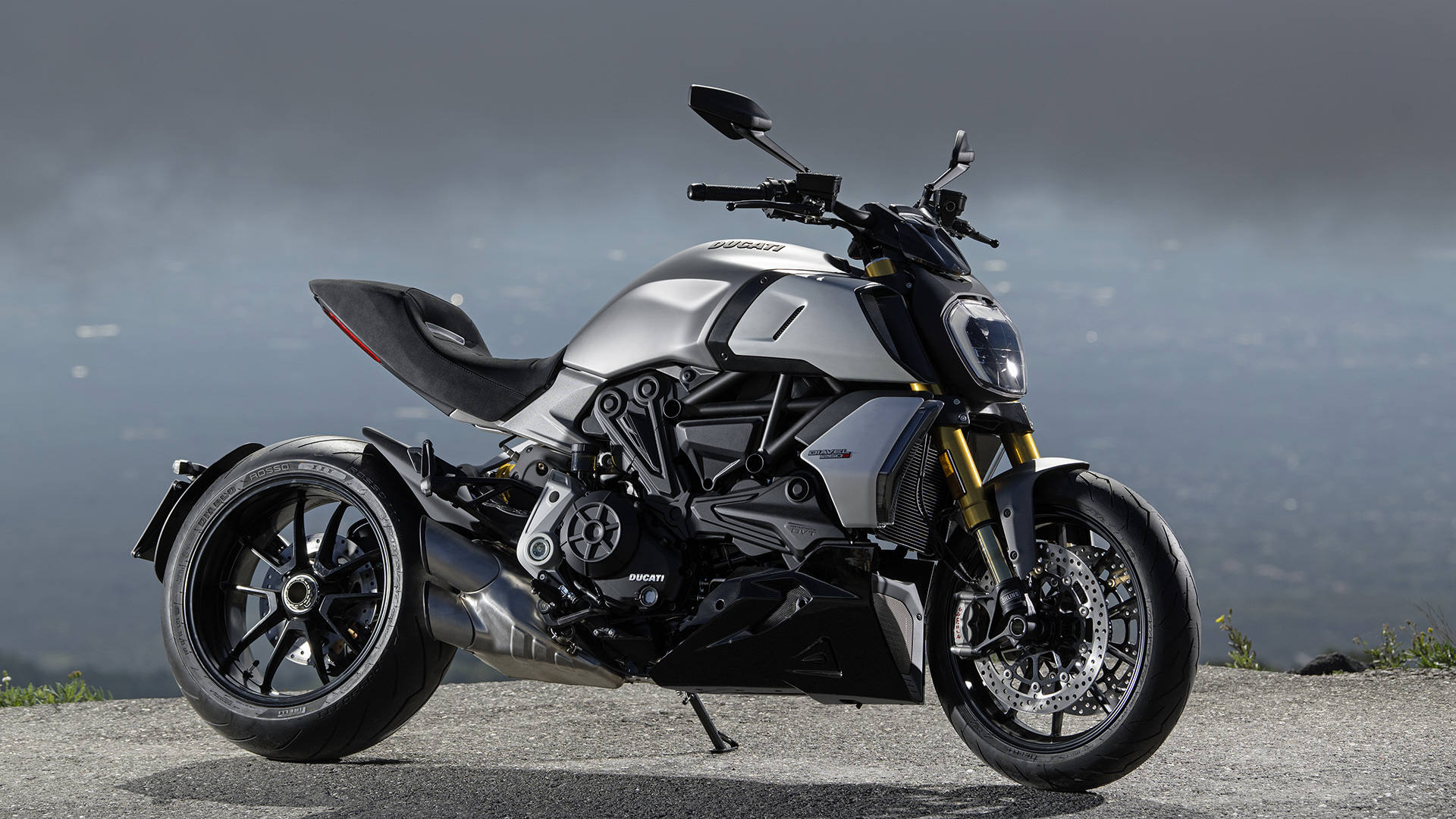 0-60: 2.6 seconds
The Diavel has been ripping up tarmac and shredding many a tire since 2010, having been introduced as a sports cruiser. Looking kind of like what would happen if you smashed a supersport into a cruiser, the third generation Diavel, the 1260 S, is even more powerful and faster than its predecessors. 
Boasting a new 1,262 cc Testatretta DVT high angle v-twin engine, the Diavel S produces "only" 95 lbs-ft of torque and 157 HP. However, due to being a lightweight at only 480 lbs wet, it absolutely launches off the line and can go from 0 to 60 MPH in a hair under 2.6 seconds.
#1: 2009-2020 Yamaha VMAX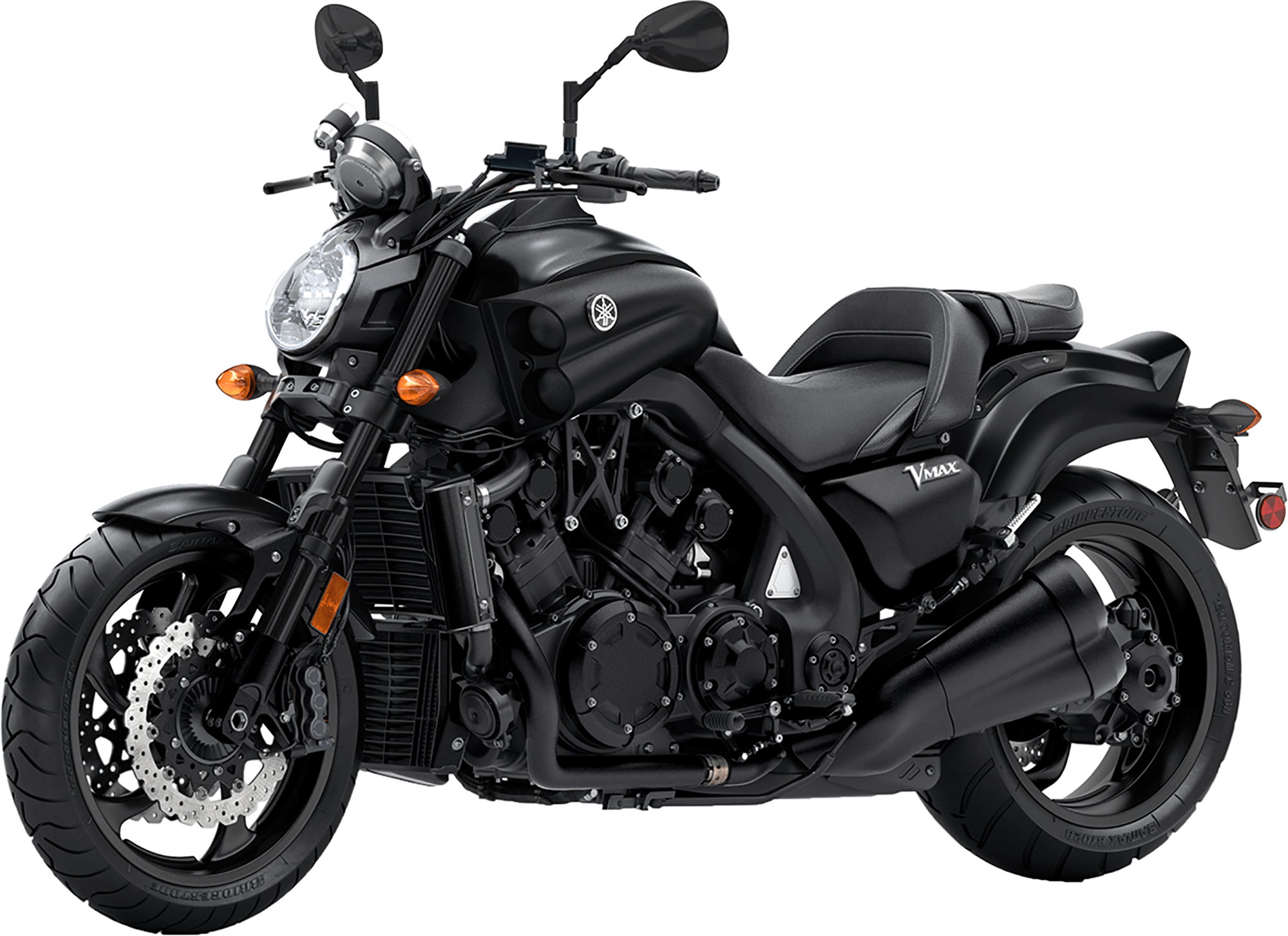 0-60: 2.5 seconds
Ever since 2009, Yamaha has produced the VMAX as a "power cruiser" intended to rip the face of the competition. And it has successfully done so since 2009, with a pavement shredding average 2.5 second 0 to 60 time. This is thanks to the VMAX's incredible 123 lbs-ft of torque coming in extremely low on the rev range and peaking at 6,600 RPM, with near-as-makes-no-difference 200 crank HP coming from the massive 1,679 cc V-4 engine. As well, in the cruiser world, it's a middleweight at only 694 lbs wet weight.
Just to give a bit of scope on that number, a full spec FIM MotoGP race bike, with a superstar rider on board, can accelerate to 60 MPH in just over 2.3 seconds with a perfect launch. In other words, the VMAX is simply, incredibly, staggeringly fast off the line.