Kids love motorcycles. It's a simple fact, demonstrated time and again by many moto-vloggers out there on YouTube: let kids give the throttle a twist, and watch as their eyes go wide and their smiles go huge while the engine screams out a note for them.
While you won't see a kid riding around on an Indian Scout Sixty any time soon, you will often find the juniors tearing it up at the local motocross park or dirt bike track. And what these kids need, specifically, is well-designed, well-engineered head protection.
The helmet is the single most important piece of safety gear, so it really does pay off to find a helmet that fits well, looks cool enough that kids will be excited to wear it, and starts to get them into the mindset of ATGATT (All The Gear All The Time, which is laser-etched into every writer's brain here at BAHS).
Today, we present to you 5 kids helmets that offer amazing protection, look awesome, and come in a variety of sizes for your young rider!
HJC Youth CL-Y Strix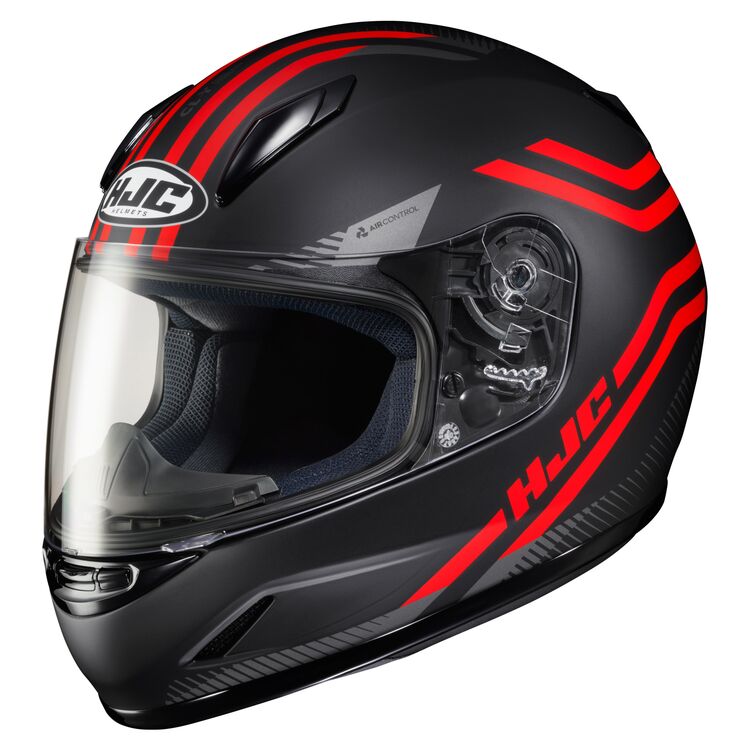 The HJC CL-Y Youth helmet is a youth-oriented version of the well-reviewed and recommended CL-17 adult helmet. As such, it carries almost all of the same technology, including an injection molded thermoplastic shell, dual-density and multi-layer EPS impact foam, a customizable fit through interior padding adjustments, and an excellent ventilation system that keeps your kid as cool as they'll look wearing it.
The helmet is designed for junior road racing, which usually happens in car parks or go kart tracks on miniature 50cc sportbikes. As such, it also has the quick-release visor switch-out system that the CL-17 uses, allowing for quick replacements during downtime between races, or even during a pit stop if needed.
Finally, the CL-Y Youth helmet does carry a full DOT certification, so it is also viable if you want to have your kid with you as your pillion passenger on your own bike.
BILT Amped EVO Rapid Youth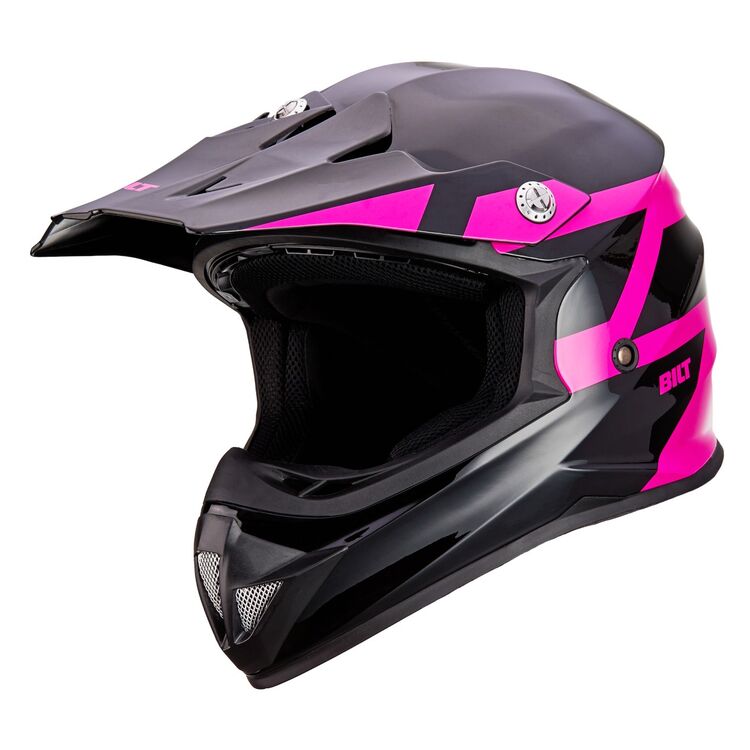 The BILT Amped EVO Rapid is a great entry-level choice for young riders. The aggressive-looking lightweight ABS shell has great all-around protection with a solid and easily-removable peak. The eye port is nice and large to avoid any issues with goggle fit, and the goggle strap guide keeps goggles from falling down.
The liner is easy to remove and wash, and kids can choose one of 6 great color options. The BILT Amped EVO Rapid Youth helmet is also DOT and ECE certified.
LS2 Youth Rapid Stratus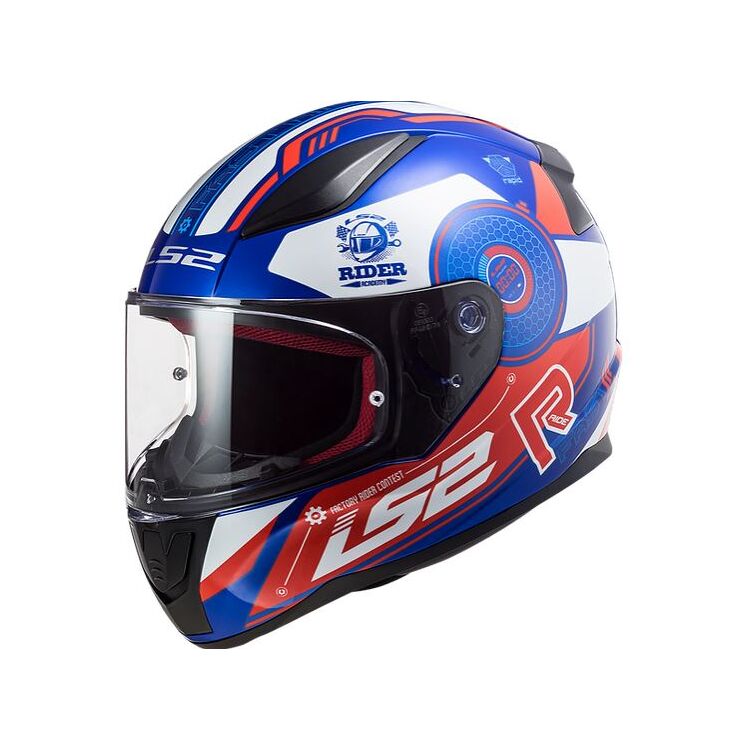 The LS2 Rapid Youth helmet is probably one of the most aptly named helmets on this list (when youths get on motorcycles, they generally want to go rapidly). Much like the HJC above, this helmet is designed for junior categories of street and track style racing, albeit at a slightly higher level for kids who are starting to get serious about the sport.
This is because the LS2 Rapid Youth has undergone aerodynamic testing and engineering, and it is specifically made out of lightweight thermoplastic and dual-density, multilayer EPS foam. The interior lining is hypoallergenic, fully removable, and washable. The Rapid Youth also has a neck roll that fits quite tightly to reduce dead air spots. A quick-release chin strap is also standard.
The LS2 Rapid Youth is DOT certified.
FXR Youth Nitro Core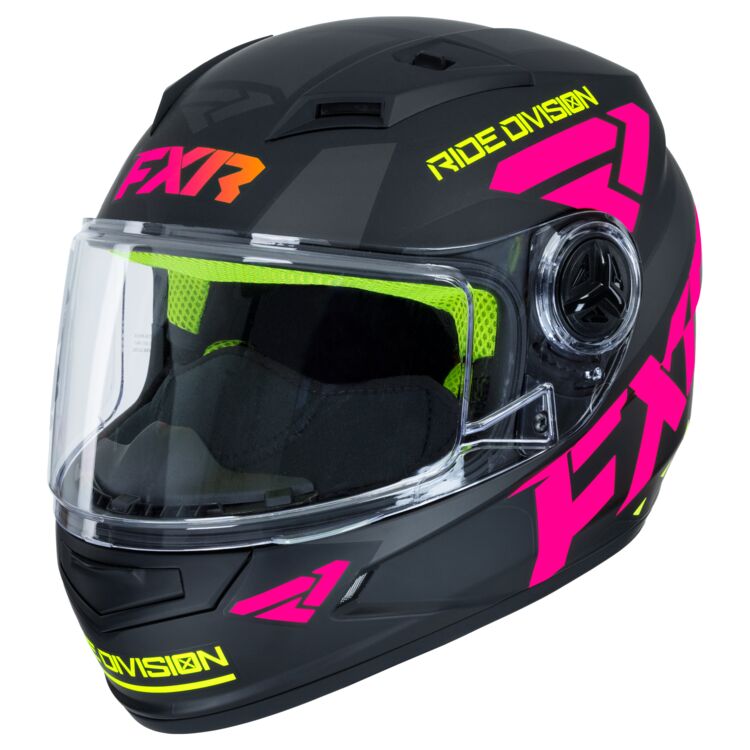 The FXR Nitro is a flashy-looking lid that offers great safety and sizing options to work with growing heads. The shell is a lightweight, strong, advanced polymer alloy with a dual-density EPS liner. As is standard these days, the moisture-wicking liner is easy to remove and wash, but smartly, FXR has optional cheek pads and liners available so that the helmet can grow with your child.
This helmet comes standard with an anti-fog, anti-scratch, UV filtering, distortion-free shield, but if you need this for snow fun, FXR has an electrically-heated shield available as well.
The FXR Youth Nitro Core is fully DOT and ECE certified, and has a 3 year warranty.
Fox Racing Youth V1 Lux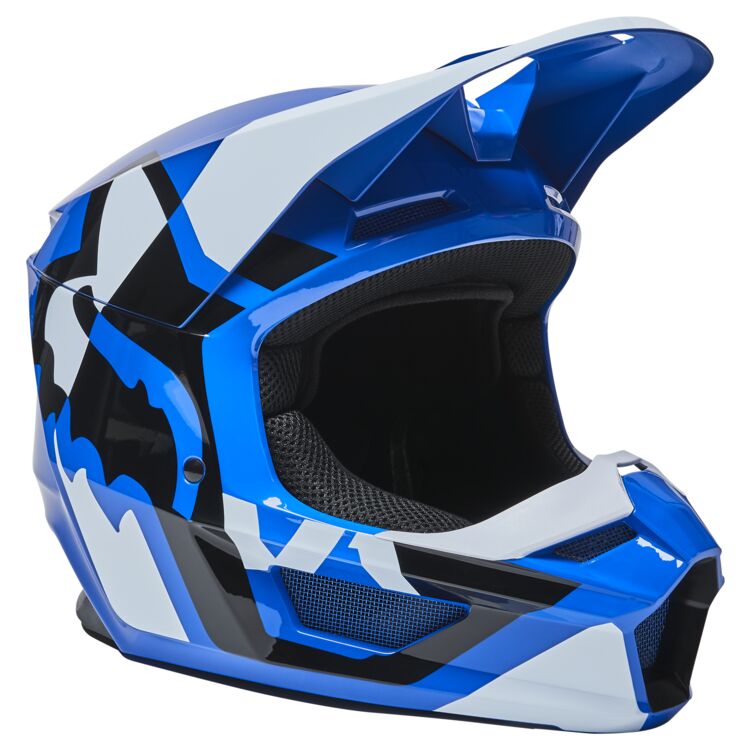 Fox Racing is a legendary name in motocross and trials riding. As such, as a parent, you'd expect the best of the best for your kid, and Fox doesn't disappoint.
The Youth V1 is a race-ready helmet made of injection molded polycarbonate with massive airflow ventilation. There is a dual-density, multilayer EPS foam impact structure, and, most importantly, the Youth V1 comes with MIPS (Multi-Directional Impact Protection System).
MIPS is a safety feature often found in World SBK and MotoGP helmets, and it works by dissipating rotational kinetic energy— keeping the head steady while the helmet takes the impact, preventing the head from rolling over the neck or being forced to tuck to the chest. Even that microsecond of energy absorption is enough to reduce the risk of injury by nearly half in a crash.
The Youth V1 also features fully removable cheek pads and a removable interior liner, so they can be washed after particularly hard days of riding. The peak has a patented magnetic quick release should it need to be removed at a moment's notice, and it's designed to break away in case of a frontal impact, preventing the head from being snapped back.
The Fox Racing Youth V1 Lux helmet is ECE and DOT competition approved and meets or exceeds US Consumer Product Safety Commission guidelines for youth competition motocross helmets.