One of my new favorite motorcycle heros, Backroad Moto has some hilarious videos on their channel. This one shows how he modified a helmet and customized it into a Mad Max Design.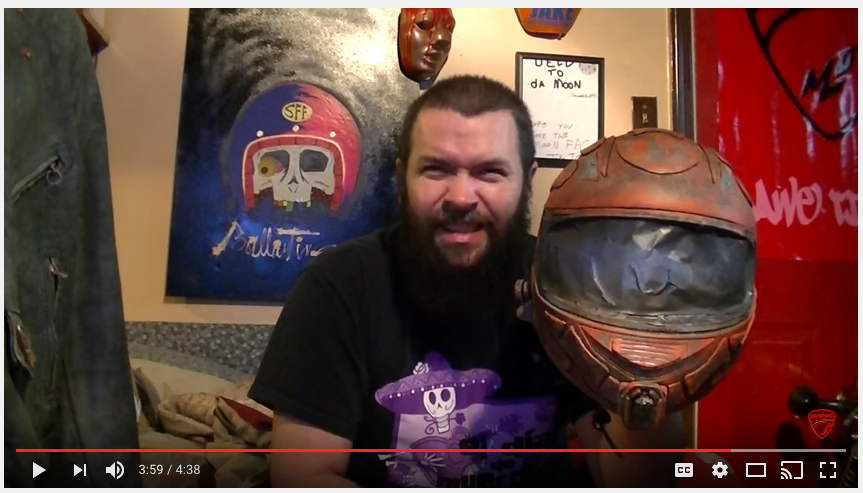 While he does not break down any boring technical details, he shows you exactly how the bits and pieces are formed and added. And it must be cold outside, because his motorcycle is in the background in his living room. Or what I assume to be his living room. Could be a man cave 🙂
Check him out on the youtube for yourself here.