Streetfighter bikes often get mistaken as simply naked bikes. While they are often produced with less fairings than a full-on sport bike, they are also designed to be much more aggressive and, crucially, the seating position is much more of a forward lean than upright standard.
Streetfighters can be, and often are, custom modified bikes that are born out of superbikes and sport bikes with some fairings ripped off, frame sliders attached, and windshields removed. However, for the purposes of clarity, we will focus on streetfighters that come that way from the factory.
#10: 2022 Aprilia Shiver 900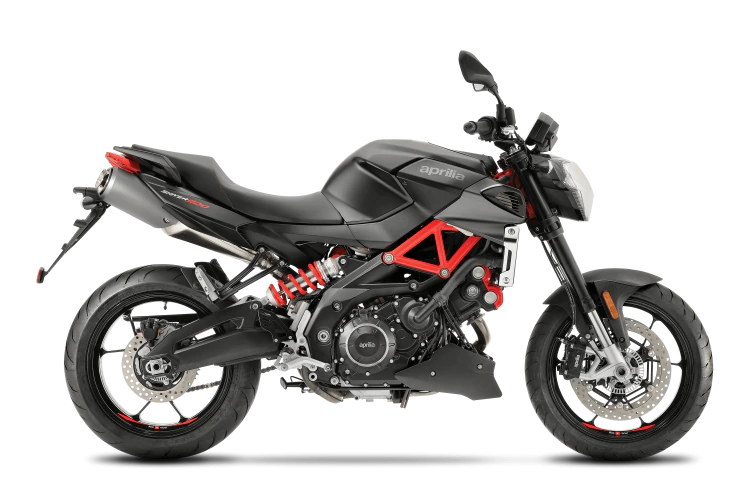 First of all, before anyone starts yelling at us for putting an Aprilia in 10th place, keep in mind that the Shiver 900 has quite literally been the same bike for 4 years running now. Back in 2018, it was an exciting and new bike, but no real push to make it more exciting, more angry, more…more has come from Aprilia.
That's not to say it's a slouch. A blending of hypermotard style with the heart of a sportbike, it will still match hands with any streetfighter out there. The V-twin 900cc heart of the Shiver will still give you 95 HP and 66 lb-ft of torque to get you going in fine style. It may not have the overly aggressive stance of a streetfighter, but it will still plaster a grin all over your face when you show it some corners!
#9: 2022 Honda CB500F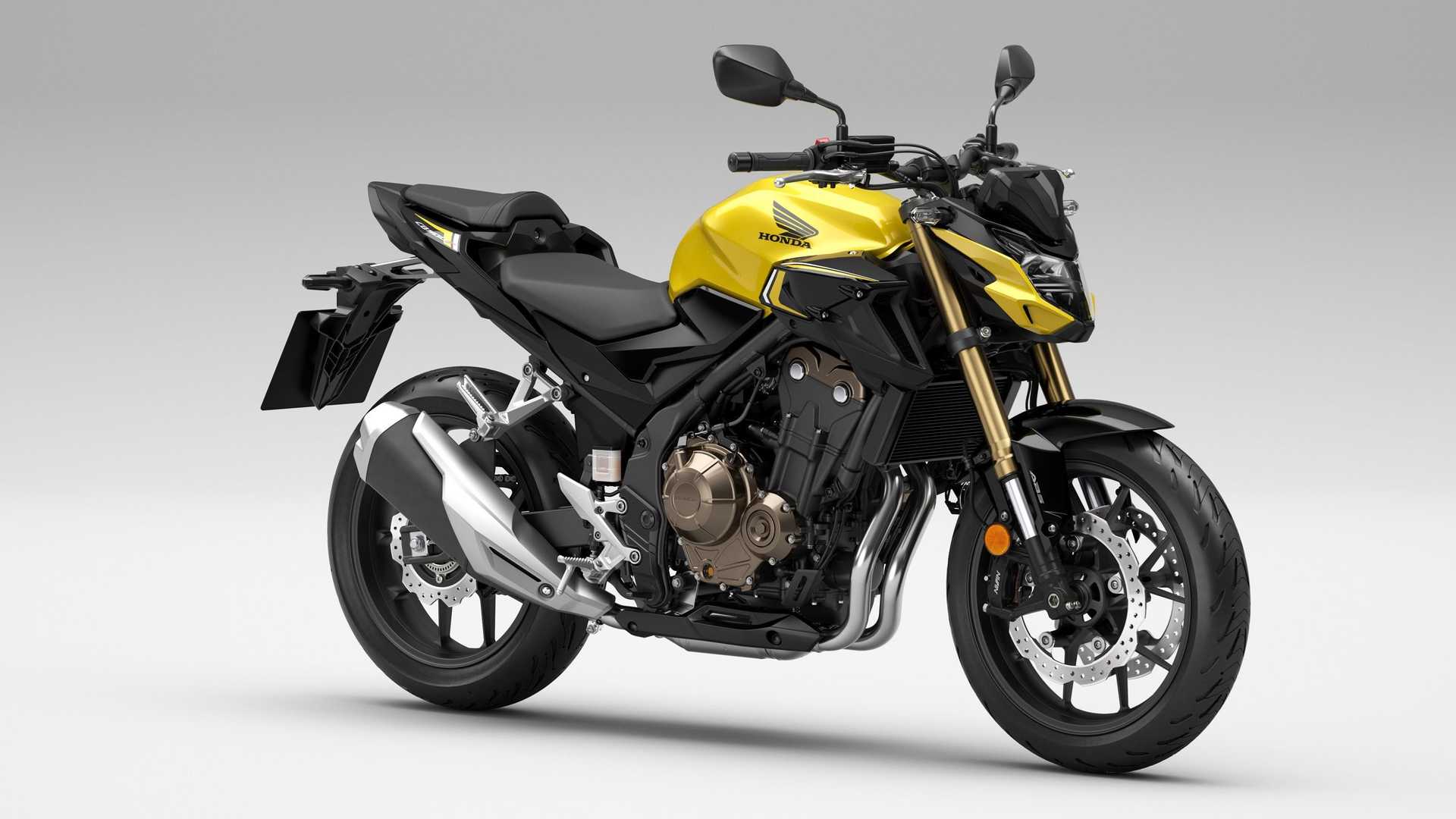 We like to think around here that the F in the CB500F stands for "Fighter." The little Honda may not be as big, bulky, or strong as some of the bikes that top this list, but that doesn't diminish its deserving a spot in this top 10 one bit. This motorcycle sits perfectly in the middle of Honda's offerings, and is based on a robust, proven, and durable platform in the 471cc parallel-twin that is the beating heart of this scrappy little fighter.
While it may only have 50 HP and 32 lb-ft of torque, it will still make you blink in surprise at just how eagerly it wants to scrabble down the road. On top of that, add in Honda's legendary handling, and you have a bike that is not only a great streetfighter, but a great first bike as well.
Read more about the Honda CB500F.
#8: 2022 Suzuki GSX-S750Z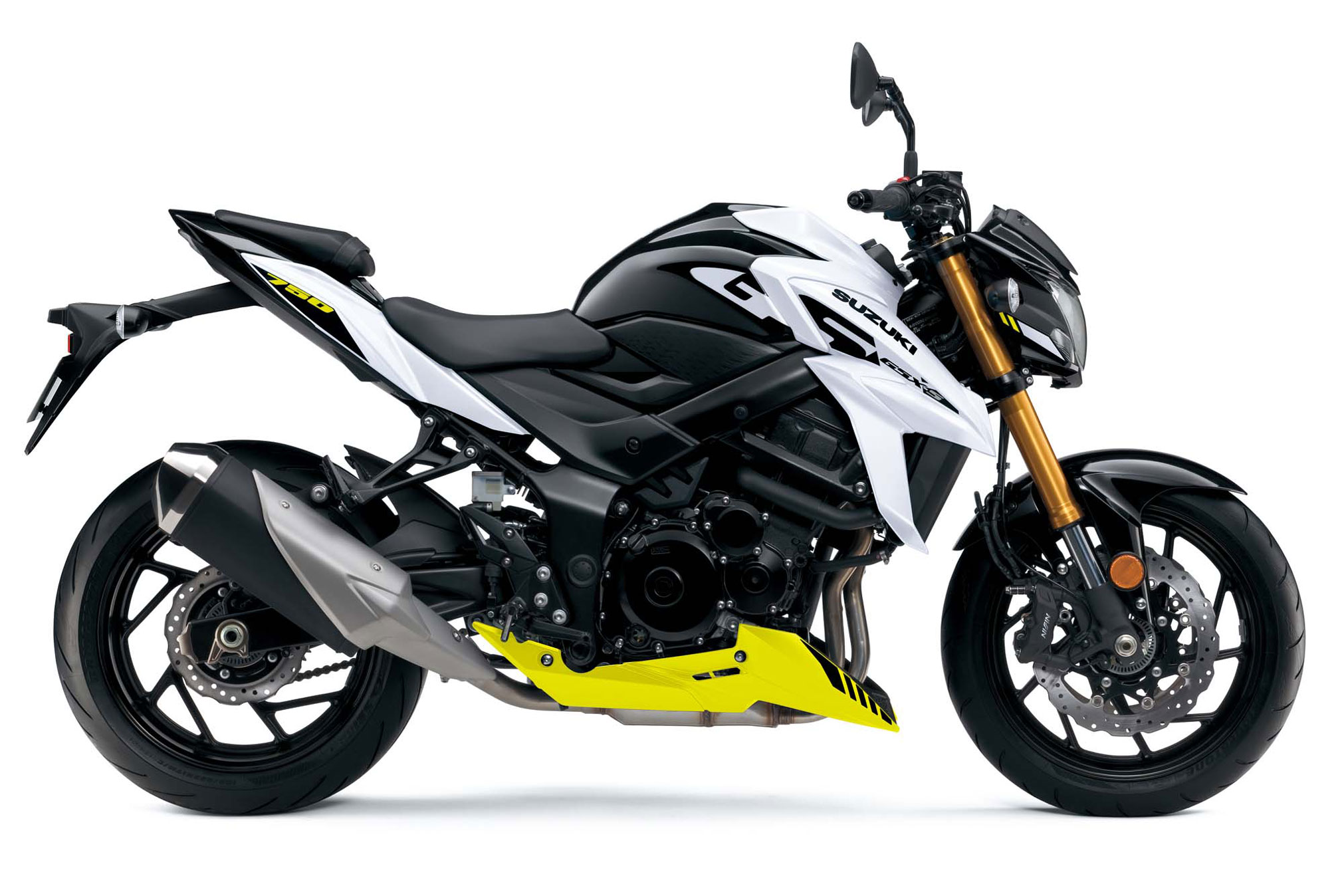 Suzuki recently revealed the 2022 GSX-S1000, but the smaller GSX-S750Z remains a more accessible and sought-after offering. It still has the stubby nose that looks like it took a punch the wrong way, and it's still got the right shape, leaning forwards, ready to pounce.
It still has the power, namely 114 HP and 60 lb-ft, to get up and go, and it still has the classic cornering ability of the best of the best Suzuki supersports. This is because it is a direct relative of the GSX-R750R supersport and, through some DNA, the Suzuki MotoGP GSX-RR.
Alas, 2022 doesn't bring any significant changes to this bad-ass streetfighter; also we can celebrate some awesome new colorways available like the one seen above.
#7: 2022 BMW F 900 R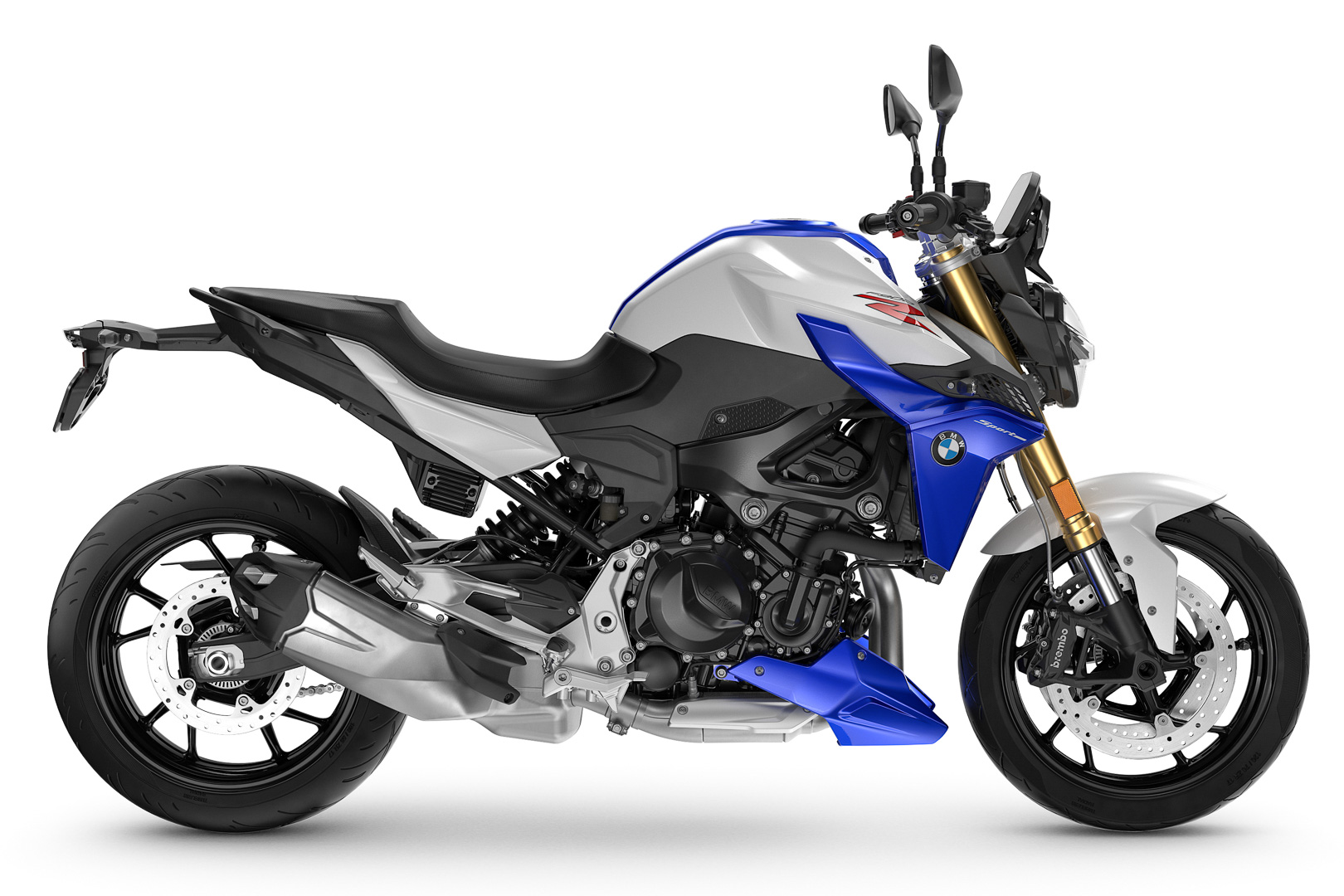 BMW has taken an interesting approach to the streetfighter concept. While the much more powerful S 1000 R does have most of the qualities of a streetfighter, the little upstart with a 895cc engine comes to the ring ready to punch way above its weight. It may have just 99 HP and 67 lb-ft of torque, but the F 900 R is something that its brethren are not… it's light. As in 450 lbs light.
That, ladies and gentlemen, makes this bike not the best fighter in terms of speed or raw grunt. But it will happily ride circles around the bigger, heavier fighters. It's extremely flickable, will carve any corner you want perfectly, and doesn't trigger the clenching of one's buttocks when twisting the wrist like the S 1000 R can. For that, it deserves a place on this list.
#6: 2022 Triumph Speed Triple RS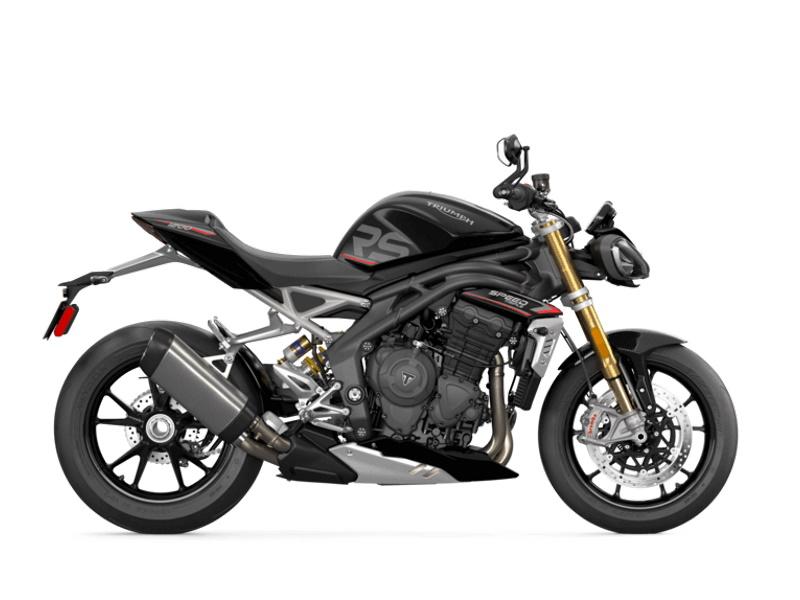 Never one to shy away from a challenge, Triumph has made the Speed Triple available in two formats, a streetnaked Speed Triple RS and a semi-faired Speed Triple RR. 2021 brought wind of a completely reimagined Speed Triple RS, and we're happy to see Triumph carry over the styling changes for 2022 as well. Although I am personally more partial to the older version, you cannot deny that the new Speed Triple RS looks anything but bad-ass and hyper-aggressive.
Let's not forget that Triumph went ahead and bumped the Speed Triple's existing engine to 1,160cc; making it a completely new "1200" branded beast altogether. For a small bike with big power delivered through a smooth inline-three engine configuration, this might be your best bet!
#5: 2022 KTM 1290 Super Duke R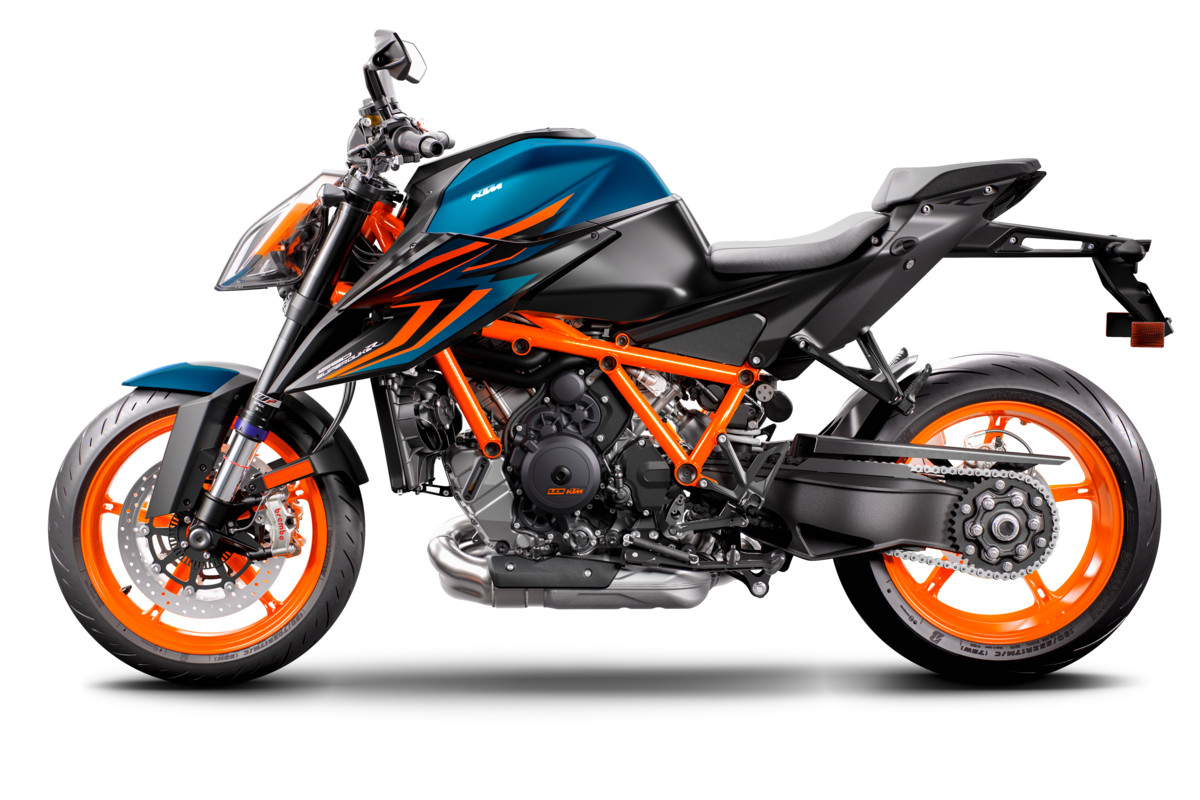 The 2022 KTM 1290 Super Duke R is one of those odd anomalies that happen that end up benefiting everyone. KTM has long been a company about adventure bikes and off-road/enduro bikes, but they do also make a street bike here and there. And when they do, they do not make it disappear among the other bikes in the segment.
Internally known as "The Beast" at KTM, it is powered by a gigantic 1,301cc V-twin that chucks 180 HP and 103 lb-ft of torque at any competitors. Its frame is bright orange, and the body can be either black or blue. It snarls with a V-twin rumble that is oddly out of place in the world of screaming inline-fours, but it makes its presence known.
#4: 2022 Yamaha MT-10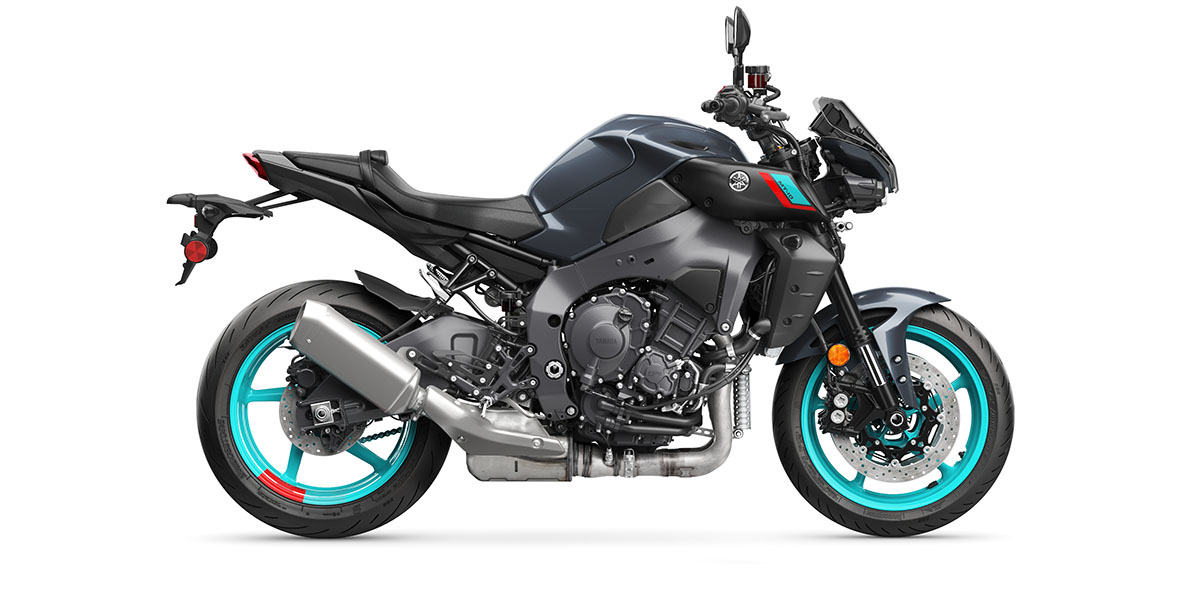 Take the legendary Yamaha YZF-R1, possibly the best superbike that you can buy from the factory. Take away the fairings, drop the seat a little, give it a penetrating, angry half-cowl at the front. Give it the scream of a supersport revving beyond 10,000 RPM. And then sell it to customers.
That, friends, is the recipe for how the 2022 Yamaha MT-10 came to be. Mildly detuned from the R1's monster 200 HP, the MT-10 gets moving with "just" 160 HP. Its 82 lb-ft of torque, however, will still get that front wheel wagging in the air if you're not careful, and with supersport derived handling, it will definitely attack any corner you show it with extreme prejudice.
The overall styling of this motorcycle has always been a key point of contention among avid bike fans, but Yamaha recently stepped up to ditch the old "droidica / decepticon" (hey, nerds!) look and opt for something styled closer to their other available naked motorcycle models.
#3: 2022 Kawasaki Z H2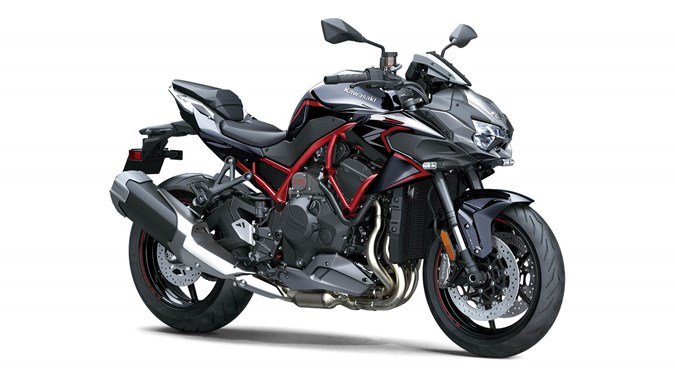 Take your average 998cc inline-four motorcycle engine. Smack a screw-type supercharger on it that wouldn't be shy to be put on a car engine. Give it brutal, angular, angry styling with a refined, lightweight trellis frame. 200+ HP and 101 lb-ft at your command.
This Japanese monster is the Kawasaki Z H2, the streetfighter version of the already insane Ninja H2. It's ready to get rough with whatever you want to fight, with a rumbling, barking exhaust paired with the awesome sound of a supercharger piercing through. Honestly, just listen to it. It's a one-two punch from the Japanese with a great, rideable, and thoroughly insane streetfighter.
Read more about the Kawasaki Z H2.
#2: 2022 MV Agusta Brutale 1000 RR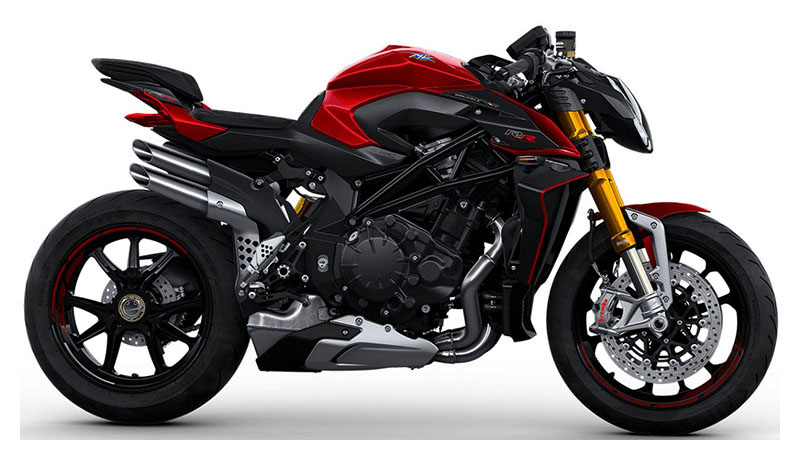 Rarely has the world seen a bike as angry, as hunkered down, as snarling and vicious as the MV Agusta Brutale 1000 RR. It has the brawn to match its punchy fighter looks too, with a 998cc inline-four smacking you with 85.9 lb-ft of crank torque and a chart topping 208 HP. It is electronically limited to 186 MPH, which is nothing to sniff at.
And in that distinctly Italian way, it despite its barely controlled anger, it is a beautiful piece of art. It produces a glorious superbike sound, has all the right accents in all the right places, and is as exotic as it can be. Titanium con rods, low-friction piston rings, Formula 1 and MotoGP inspired carbon composites and technology throughout. If it were not for another Italian company, this would have easily taken first place.
#1: 2022 Ducati StreetFighter V4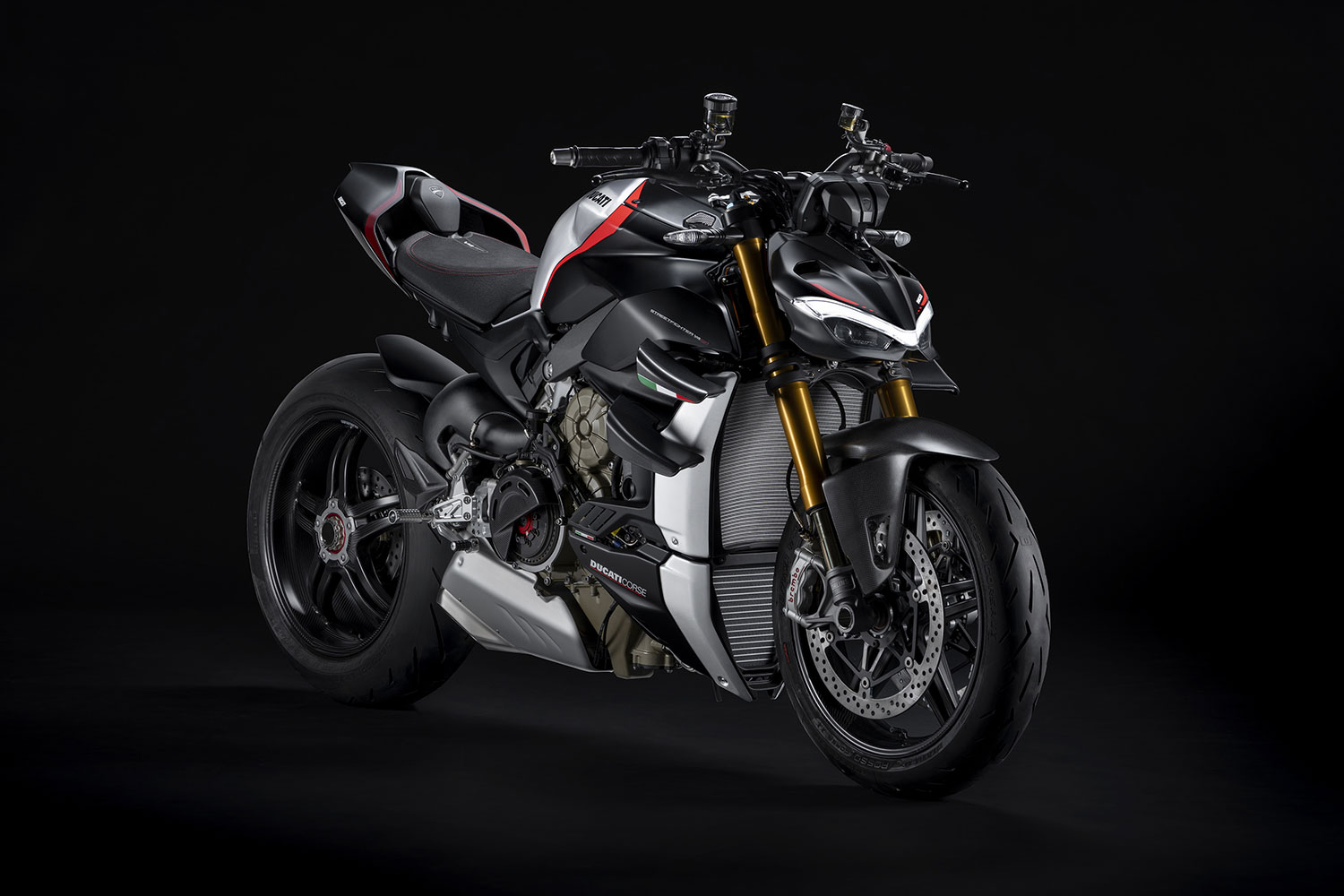 The original. Not much more needs to be said, yet Ducati year after year keep improving their StreetFighter V4. It just oozes menace, especially in a full matte black paint scheme. Updated for 2022 is the revisited (and recently introduced Euro5 emission compliant) V4 Desmosedici Stradale engine, that puts 208 Italian thoroughbreds and 90 odd lb-ft of torque at the command of your right wrist.
Also new is a redesigned front brake system modeled after MotoGP racing components, and a self-purging clutch. As well, the frame and running gear come from the new Ducati Superleggera V4, meaning you have the superbike pedigree in a stripped down, angry bike, the very essence of what a streetfighter is. An instant classic.
Last year brought a completely new look to the Ducati Streetfighter V4 S, and the Italian mastermind designers continue to prove their hard work through more stunning visual changes to help cement the Streetfighter V4 S as the most bad-ass production streetfighter motorcycle we have ever seen.