Much as dashcams have become increasingly useful for drivers, both in terms of insurance and for recording odd or crazy things happening out on the road, helmet cameras have been growing in popularity year after year. In fact, some motorcyclists have made riding their bikes their full-time jobs, doing daily motovlogs on a variety of subjects.
No matter, however, what you want to do with your camera, you do need to get a good quality one. If the video is not clear, shaky, doesn't record an incident, et al, it has been a pointless purchase. In general, you definitely want to avoid the $10 bargain basement camera. While there are some excellent budget cameras available, we will show you which ones are actually worth getting.
This list is going to be split into two sections. The first will list the cameras that will get you good quality video at a reasonable price, but are not the absolute best cameras. These are what we will term as the "Value options." The other section will be for those looking for the best cameras to use for the best video and/or features. This section will be termed as "The Best You Can Get."
Value Options
SENA PT10-10 Multi Prism Tube Camera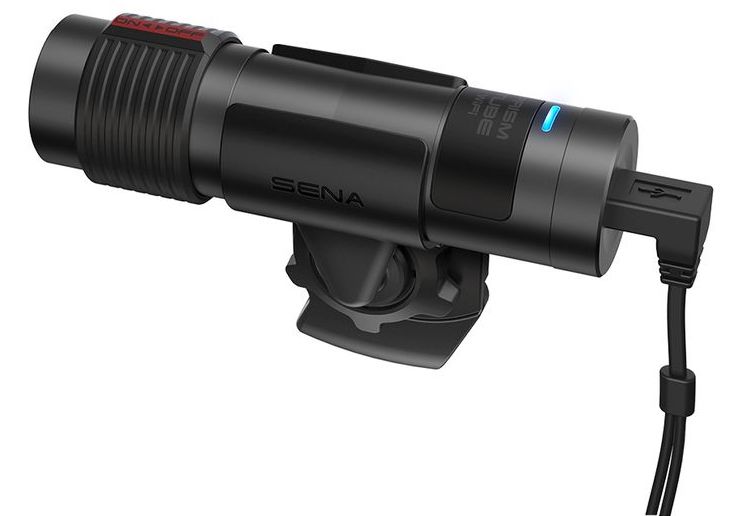 The SENA Prism Tube is what we recommend as the barest camera you go for. It can shoot everything from 720p through to 1440p at 30 fps, and has a 125 degree field of view. The best feature about the Prism Tube is that it is extraordinarily light, at less than 100 grams total weight.
Being wifi, it will also connect to your smartphone via the SENA app, and allow you to review video or even download the specific video files if needed for insurance or police evidence. There is a sensitive microphone built into the camera, and it will sometimes be able to pick up your voice, but more often than not is used for surrounding sounds, ie the screeching of tires before you get rear ended, et al.
It is also famous for one-touch recording. Literally tap the record button when ready, and it will record until you tap the button again, usually after your take your helmet off or it runs low on battery.
Campark X20 4K Action Cam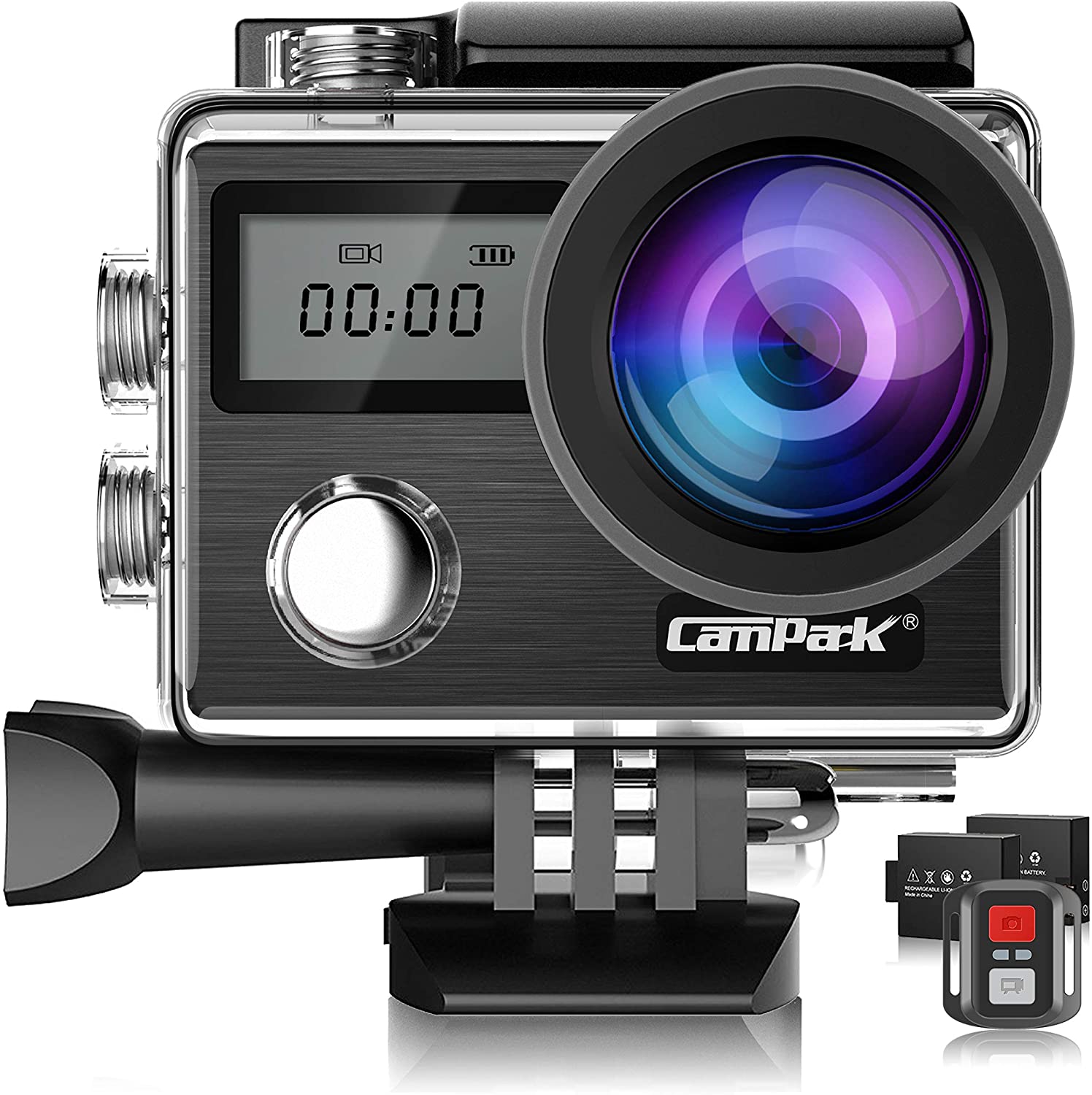 We know, we're being hypocritical. We said in the intro to not go for any of the cheap knockoffs, and here we are recommending a cheap knockoff. The only difference is, we wouldn't call this one outright cheap… "less expensive" is a better term.
The X20 realistically does not record at 4K. It upscales a 2K video, which can look pretty ugly. It's much better to record at the native 2K 30fps. Unlike actual GoPros, the X20 is not significantly waterproof, but it does have the same sorts of input ports such as an external microphone, and it does have wifi for downloading/reviewing recent recordings.
This is, however, the absolute bare minimum we would recommend if you want to go with an action camera style of setup, as the action cameras that are less expensive than this one are where reviews go from 4 to 5 stars down to 1 to 3 stars, at best.
The Best You Can Get
GoPro Hero7 Silver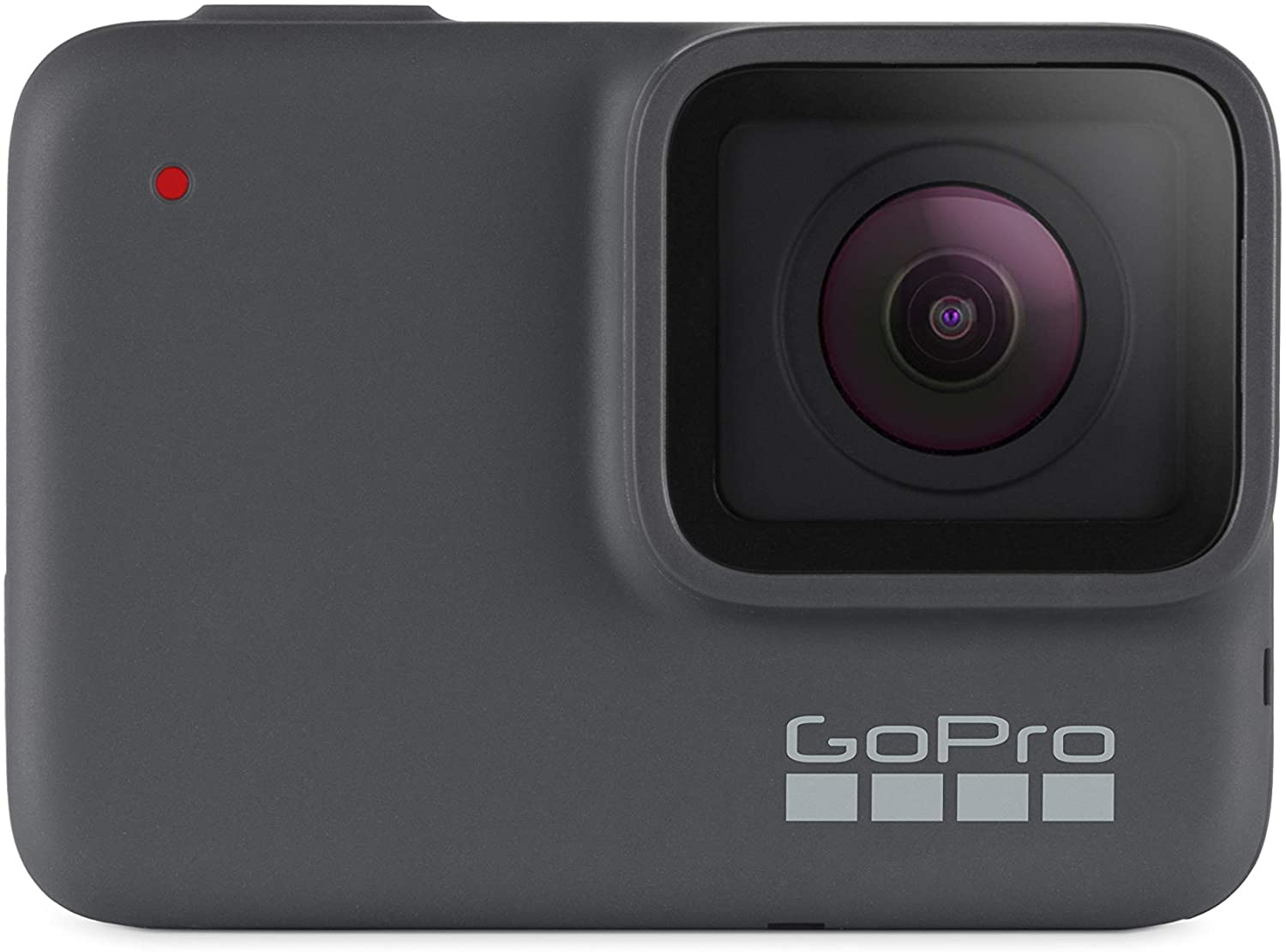 You have to remember, GoPro launched the entire action camera market, and from that emerged the helmet camera market, the dashcam market, and the bodycam market. As time goes by, GoPro keeps improving with each generation of camera, but that's not to say that the older cameras are not still superb.
The Hero7 packs a lot of features into a camera that literally fits in the palm of your hand. It's waterproof for 30 minutes submerged. It has a built in GPS that automatically encodes GPS coordinates into your footage. It can record in everything from 1080P to 4K at 30 frames per second. You can use your voice to control the camera. And best of all, if you need to immediately review footage, such as for a police officer at the site of an incident, the touchscreen display on the back of the camera is also a playback screen.
GoPro Hero9 Black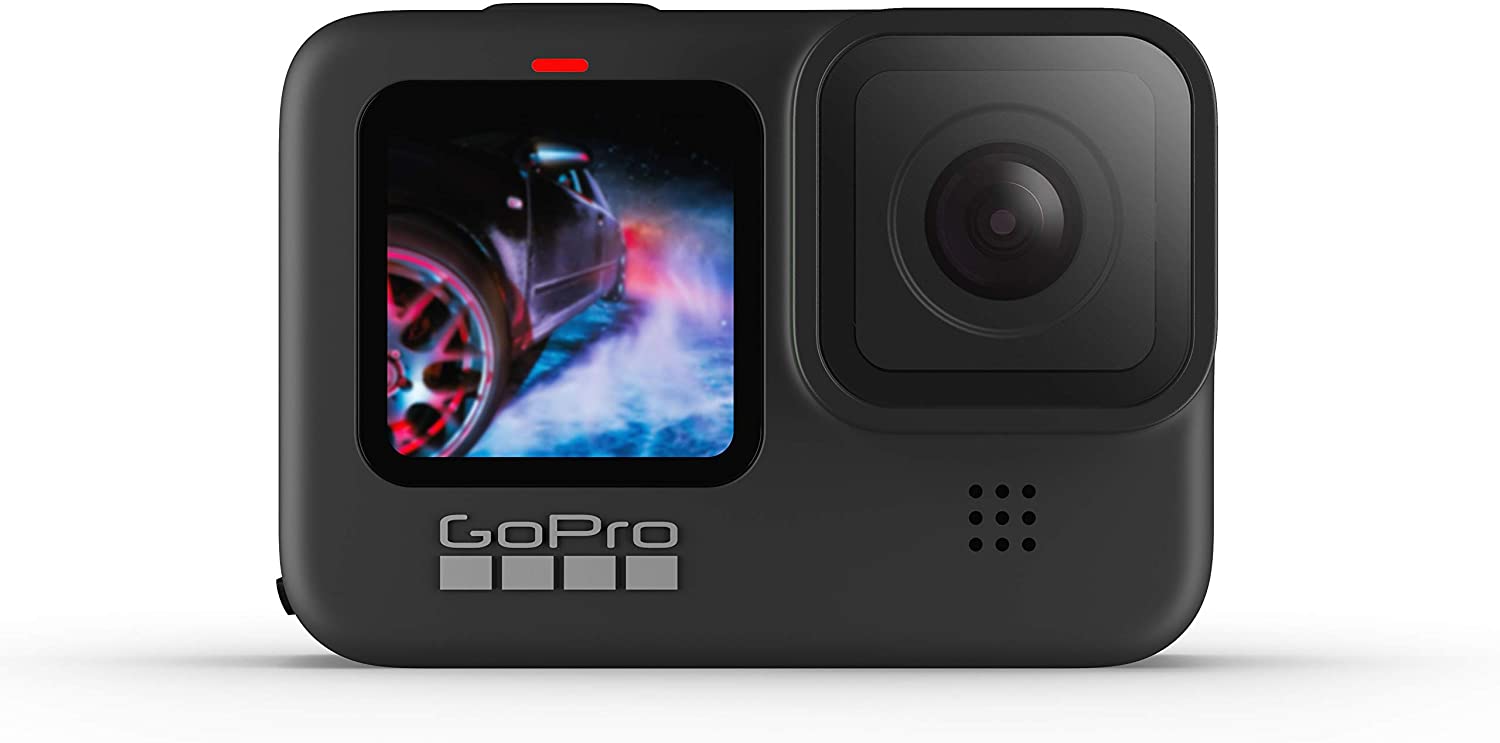 If you want the absolute best of the best of the GoPro style action cameras, then this is it. For the first time, an action camera can record at 5K 30fps, or 4K 60fps, to give the absolute sharpest and best video possible. The Hero9 Black is also waterproof down to 33 feet underwater indefinitely.
Two of the best features of the Hero9 Black is that is comes with the latest and greatest auto-stabilization, Hypersmooth 3.0, and that it is possible to connect it with your phone to livestream in 1080P while riding, or connect it to your PC at home to livestream that way.
Also, as the size of GoPros are fairly standard, accessories from previous generations should work with the Hero9 Black, including helmet mounts, bike mounts, chest mounts, et al.
SENA 10C Pro Bluetooth Headset & Camera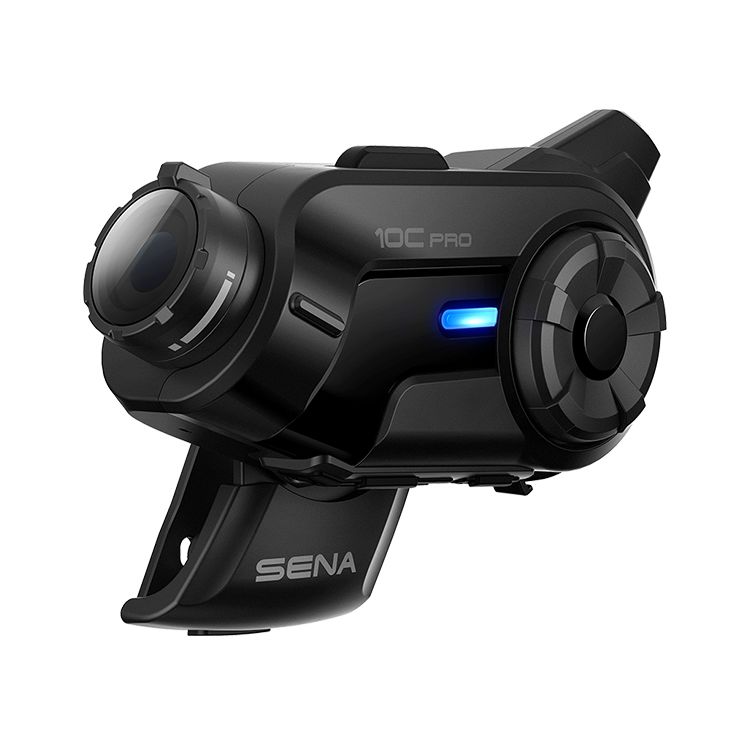 SENA is well known for their bike-to-bike intercom systems, having become the standard for many years while other manufacturers rushed to catch up to their technology. SENA used this time to integrate a camera into their 10S comms device to make the 10C Pro.
What this allows for is the camera to be operated by either finger or voice command, as well as integrating conversations using the SENA comms into the recording. It records at 1440p at 30 fps or 1080p at 60 fps, with a 135 degree field of view. This is the perfect camera for those that want to record a long trip while also chatting about it with other riders in your group.
It also works as a decent starter motovlogger camera, although most if not all motovloggers that can support their hobby move to a GoPro due to the much higher quality data stream and optional mic input jack. This is not to say the SENA 10C Pro is useless, far from it. It is still a reliable, solid piece of camera tech that just happens to also have a very good communication system built into it!