This year, several of our favorite naked bikes have been updated, and there are even some new ones that deserve a spot on this list. The exposed engine, the bare minimum of fairings, the open feeling of being on a sports bike that can both be a daily rider and a corner-devouring thrill machine… it whets the appetite in just the right way.
Some of our 2021 Best Looking Stock Naked Motorcycles that have been refreshed for 2022 with little to no visual changes will also appear on this list, considering they're still some of the best looking naked motorcycles you can buy. However, we will also include the new bikes that we know of that has made several of us sit up and go "Wow!" at their aesthetics. 
Before we get to the list, we have to mention that looks are mainly subjective, and what we might find pretty may not draw your attention as much, and vice versa. We also had a tough time narrowing it down to 10 contenders with so many options available, but I think we've done a pretty good job.
#10: 2022 Yamaha MT-10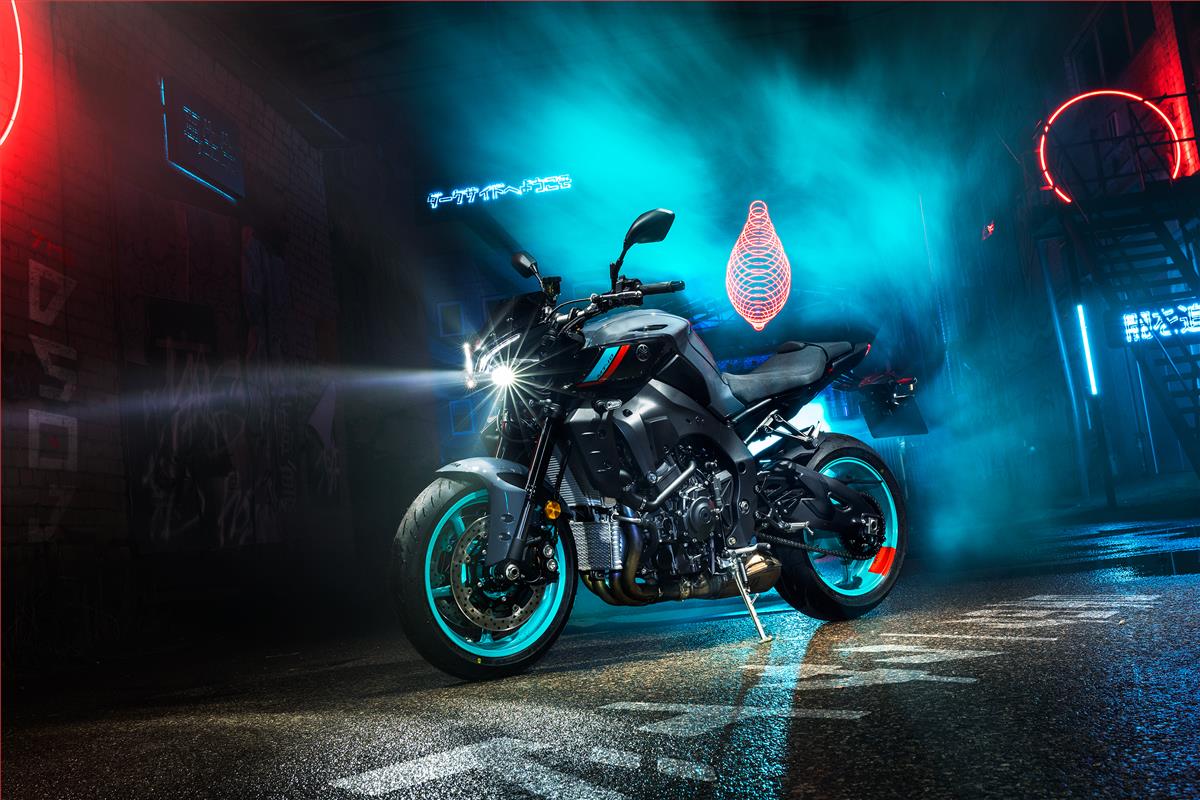 The Yamaha MT-10 received quite the update for 2022. Mechanical changes included lightweight aluminum forged pistons, offset con rods, and direct-plated cylinders. Yamaha also equipped its flagship naked with a new intake, and titanium exhaust, and all the updates have resulted in a bump in performance. 
However, that wasn't all. The Japanese giants also used the opportunity to make some much-needed design tweaks. The new MT-10 features a robot-like new face; daytime lights in the form of arching eyebrows keep the road clear en route, while the headlights – positioned below said eyebrows – and the pert nose complete the personality of this punchy addition to Yamaha's 2022 fleet. It's a design that's bound to split opinions, but we've found that it's one that does grow on you.
Whatever it is, this thing looks ready, willing, and able to munch on whatever corner you want to feed it, and it'll then ask for more.
#9: 2022 BMW S1000R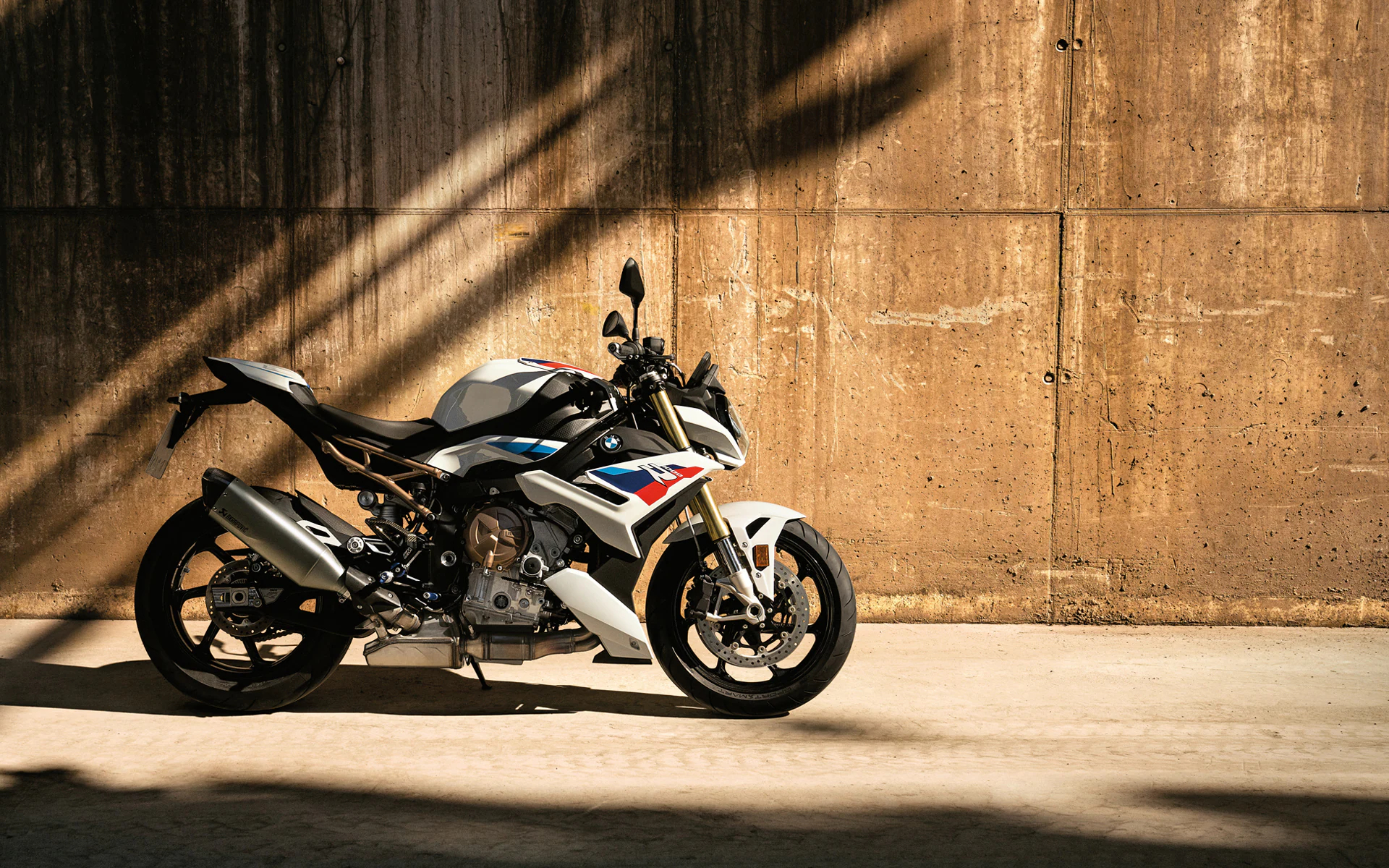 The BMW S1000R is the naked iteration of one of the most friendly liter-class supersports in our market, the S1000RR. For 2022, the S1000R has received no updates and is just the bike you saw as part of this list in 2021. The lighter fairings, more exposed framework along the seat sides instead of a cover, and the absolute bare minimum needed for front aerodynamic stability have made their way to this year as is.
That said, it has dropped down the list due to so many other bikes getting the proper updates or the right aesthetic changes to make them just that much better. Don't get us wrong, the BMW is still a superb bike, but it's starting to play catchup instead of leading the pack when it comes to the naked aesthetic. 
 #8: 2022 Ducati Monster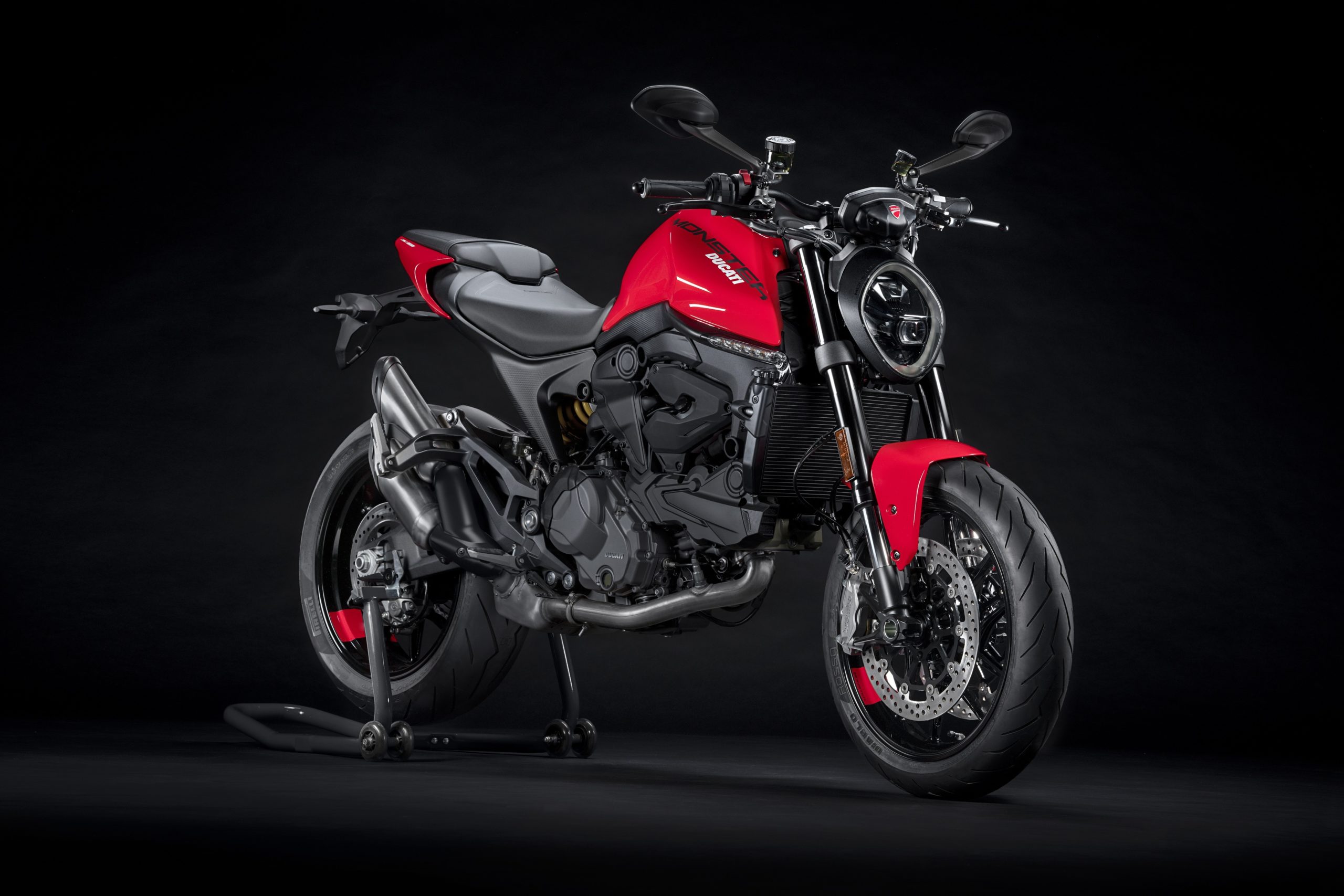 Last year, Ducati made significant changes to its Monster line and introduced an all-new model that would be the standard-bearer for its naked lineup.
The new Monster stays on this list for 2022, and here's why; Ducati does it better than most other manufacturers on this list. The way the bike puts the engine and crank way back but drives the whole flow up into those brutally powerful flares that huge the side of the fuel tank. The way the bike seems to be ready to jump at you even when it's standing still in a picture. 
It's lost a place following the introduction of the Streeghtfigter V2 to this list, but there's no denying that this is a motorcycle that will make it onto anyone's top 10 list of good-looking naked bikes.
#7: 2022 Zero SR/F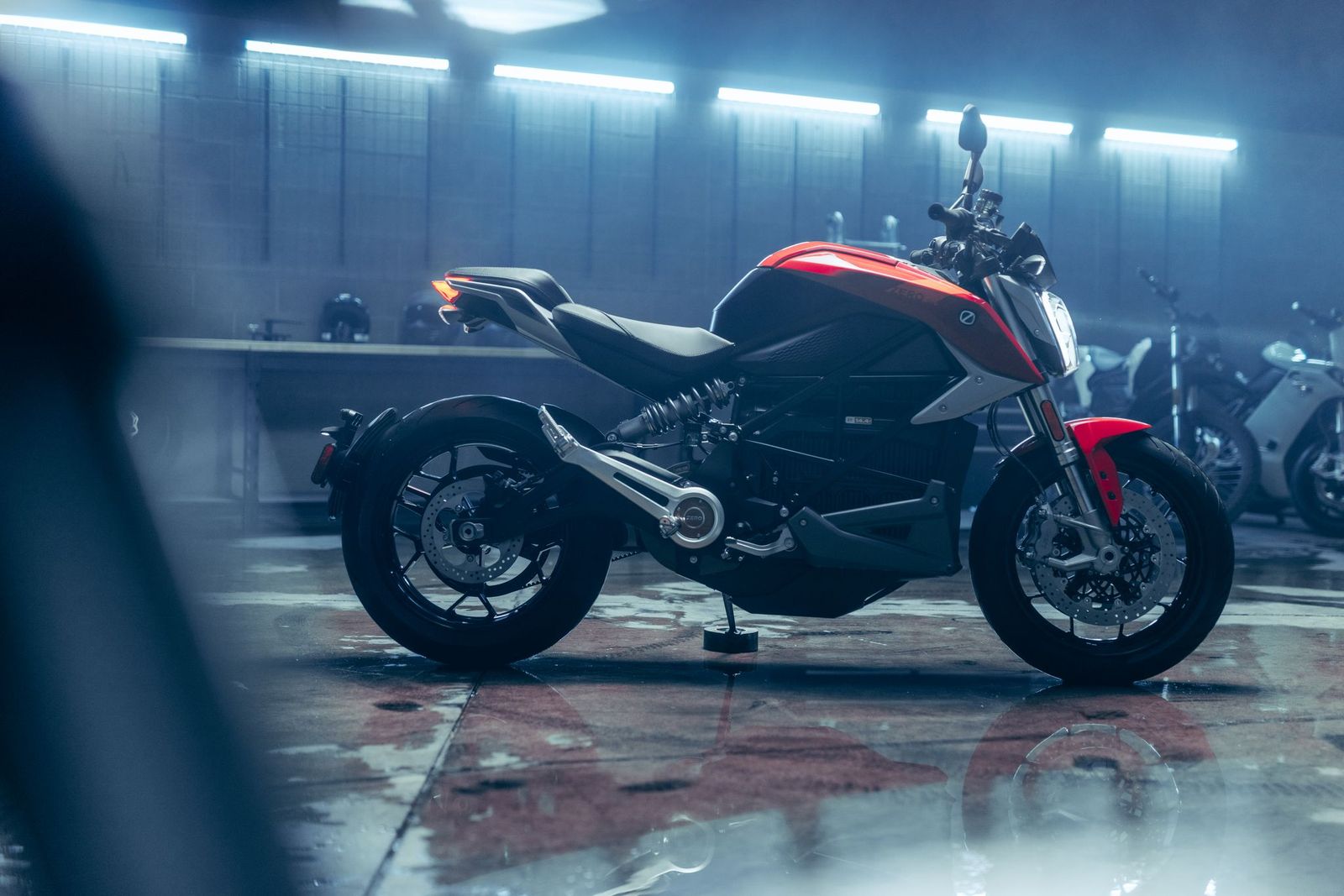 The Zero SR/F is the first electric bike to make this list! As electric bikes have advanced from some simple prototypes in the late 2000s to an industry-wide shift in focus over the past two years, the SR/F is finally at the point where it earns our recommendation. 
Zero has grasped perfectly what makes a naked exciting. The exposed battery pack (although still in weather protection), the frame cradling everything while also driving forwards to those bulked up haunches right behind the headlight. Add to that the instant 140 lb-ft of torque you get from the electric motor at 0 RPM and a surprisingly good 118 mile (combined) range on the base model, and you have an electric naked that finally suits the commuter and the short-range day-tripper.
#6: 2022 Triumph Trident 660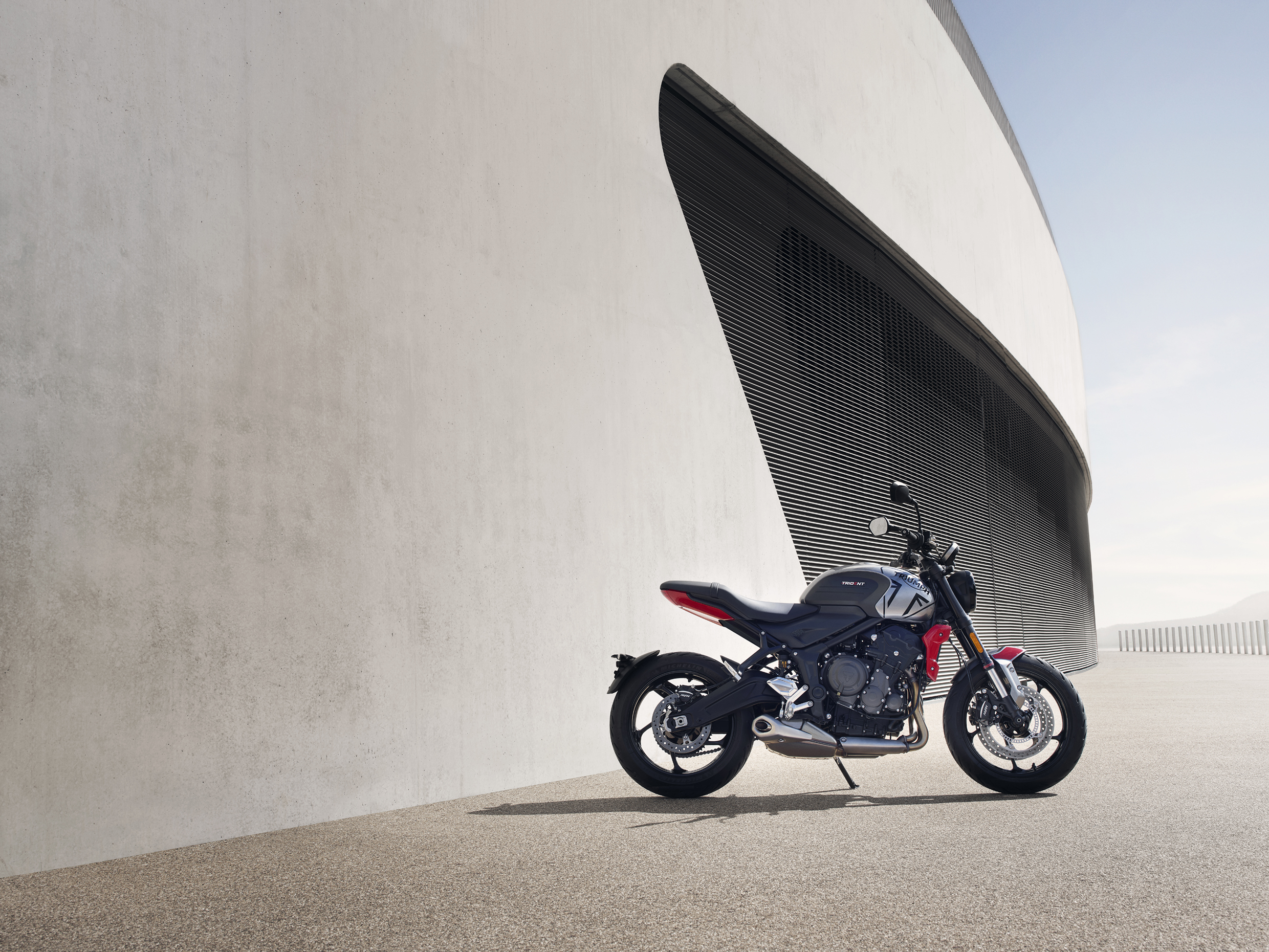 The Trident 660 may very well be one of the best-looking bikes Triumph has made for many a year. It just oozes naked style from any angle you look at it from. The rounded tank counters the angular and angry look of many modern nakeds with a suitably stiff British upper lip that will sniff haughtily at you before the triple 660 rumbles the bike down the road.
Speaking of that triple, it's a traditional Triumph inline-three with a redline at 11,500, pushing out 81 HP and 47 lb-ft of torque for a bike that weighs just 417 lbs fully wet. The word "lightweight" comes to mind, but with the aggressively short wheelbase at a scant 1401 mm, "agile" is another keyword we could use. Whatever word comes to mind, we like to call it "excellent."
#5: 2022 Honda CB1000R Black Edition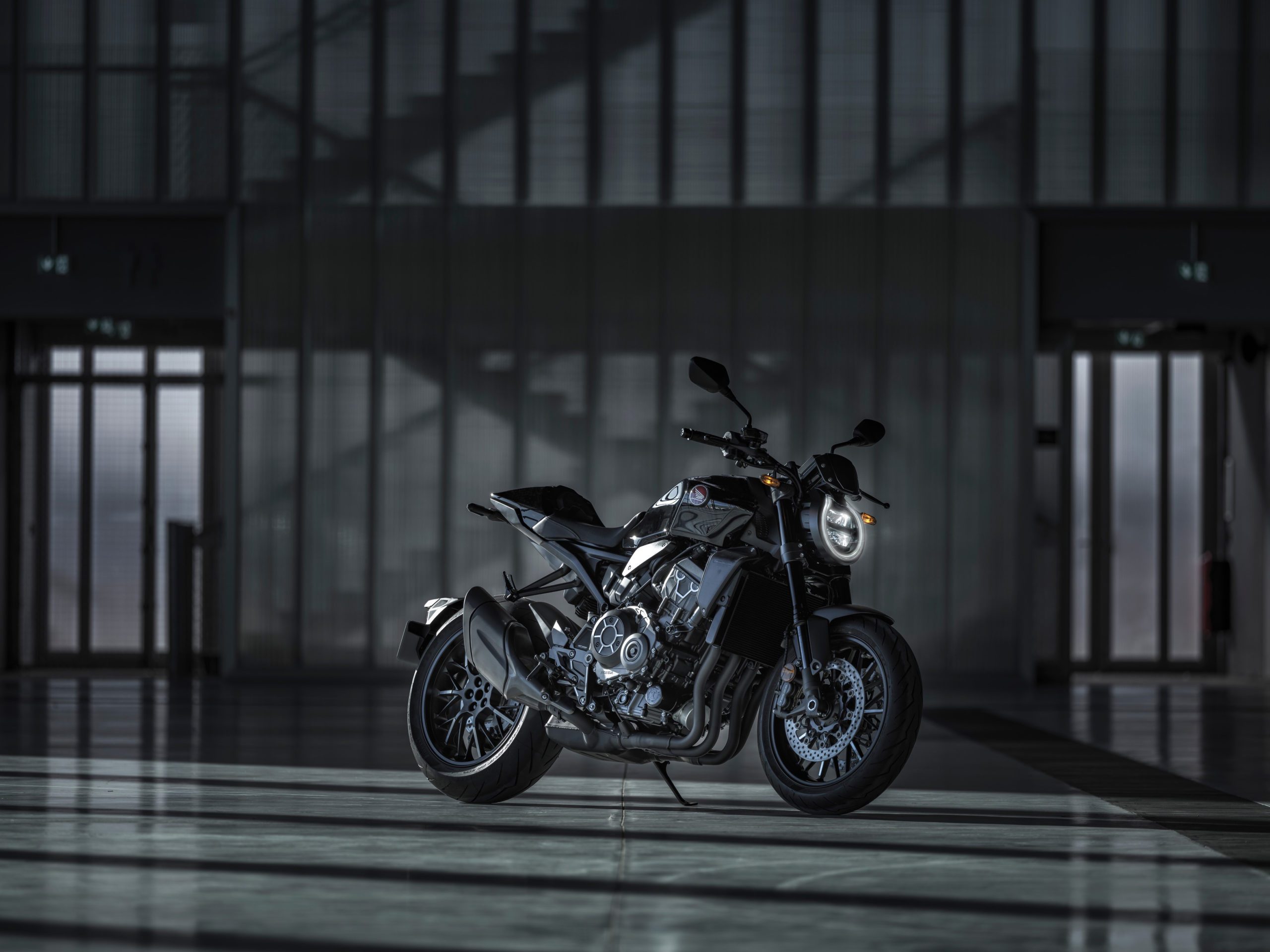 The Honda CB1000R has been around for nearly 14 years now. Over this period, it's undergone several changes, some of them quite significant, yet the bike has always been associated with the practical and sensible nature that Honda's are synonymous with. That all seems to have changed with the latest iteration of the CB1000R. It's arguably the closest the Japanese naked's character has come to compared to the fully-faired, bonkers CBR1000RR-R.
For 2022, the CB1000R carries over its 'Neo Cafe' styling, and its sharp lines and single circular headlight still shine through as an outstanding example of how simplicity can still be spectacular. This year, the CB1000R will only be available in one color scheme called the Black Edition. It offers nothing extra when it comes to performance, but it's drop-dead gorgeous with blacked-out bits everywhere and some impressive machined details.
Peak output figures are the same as last year, with 143.4hp and 104Nm of torque available on tap, meaning this is one of the least powerful liter-class models on this list. However, if performance isn't at the top of your list of requirements from a bike, very few look as classy as the CB does.
#4: 2022 Husqvarna Vitpilen 401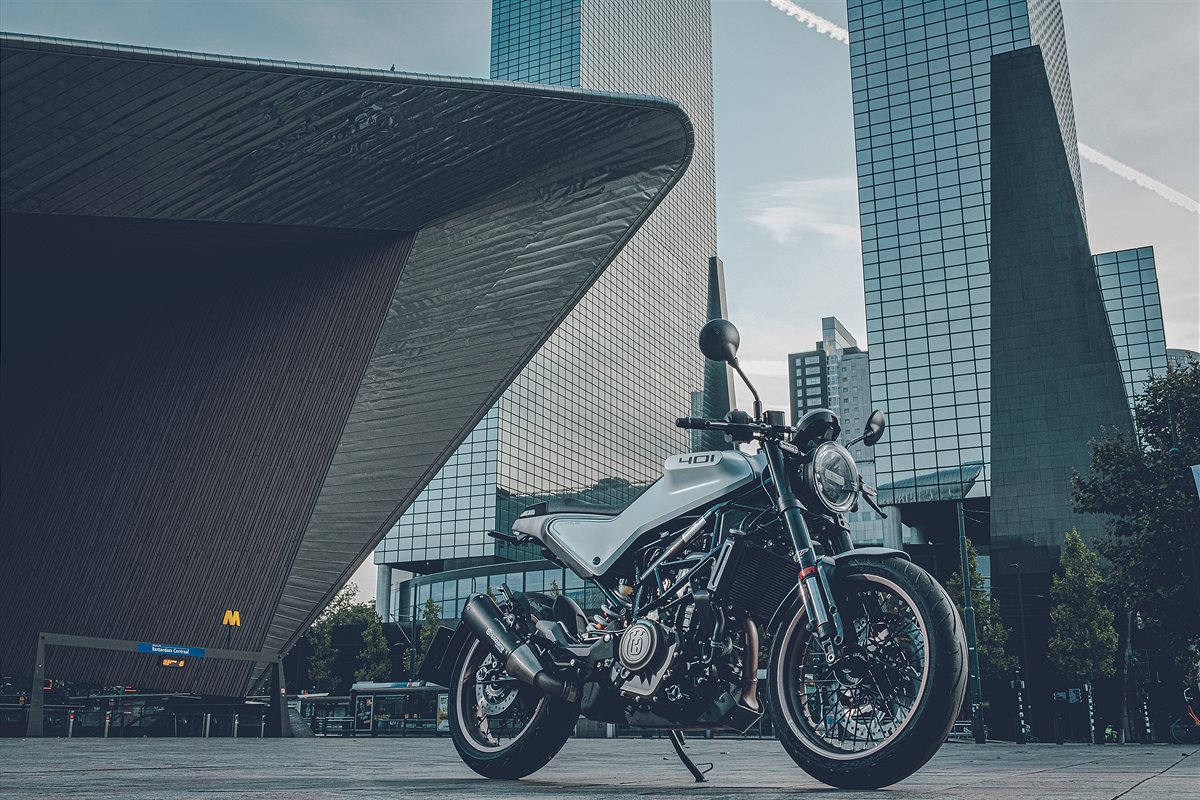 The Husqvarna Husqvarna Vitpilen 701 was a regular on this list, but since it was discontinued early last year, its smaller sibling, the Vitpilen 401, has taken its place. Considering that both motorcycles feature very similar designs, it's no surprise that the smaller Vitplien turns its fair share of heads. 
Last year, the Vitpilen 401 received some minor tweaks. While it carried over the major aesthetic looks of its predecessor, Husqvarna fiddled with little bits here and there behind the scenes. The short, cut tail received a slightly more aggressive angle, and the handlebars swept that little bit more out and back. This design has made its way to 2022, with the only addition being new color and graphic schemes. Nevertheless, the Vitpilen 401 is still an attractive bike that has both a modern aggressive look while also calling back to when nakeds were what customers did to their own bikes.
#3: 2022 KTM 890 Duke R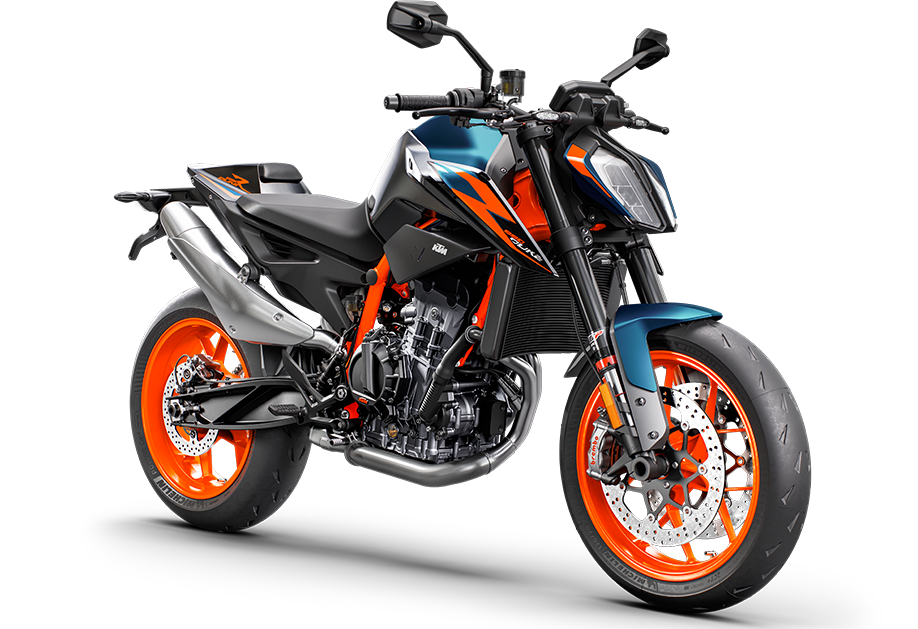 The KTM 890 Duke R made its debut just last year and is essentially the 790 Duke, but with every single dial turned up to 11. Thanks to minor tweaks to the engine, transmission, and running gear, the Duke R just looks more… Duke-y. There's no other word that fits.
It's got broader shoulders, a squatter stance, a swingarm that looks ready to punch you in the face, and a forward-sloped seat prepared to make sure you're hugged uptight to that fuel tank as you lean into the next corner. It's everything you wanted out of a Duke, with a little dollop of awesome on top to make it the perfect KTM. 
We were torn between the 890 Duke R and the 1290 Super Duke R but decided that the former deserves the spot since we're fans of the more compact dimensions and flush, upswept exhaust. 
#2: 2022 MV Agusta Brutale 1000 RR
The Brutale 1000 RR is MV Agusta's top-of-the-line naked motorcycle. The Italian marquee is renowned for its jaw-droppingly beautiful designs and exquisite attention to detail. The Brutale 1000 is available in three variants — RR, RS, and a special Nurburgring edition — that differ by paint scheme and some features. What they share in common is a howling, 998cc inline-four engine that produces 208 horsepower. That's more than enough power for a supersport you plan to ride only at the racetrack, let alone a street naked without an ounce of fairing on it. 
The engine uses titanium con rods, low-friction Asso piston rings, and other engineering feats derived from tech seen in Formula 1 and MotoGP.
It's pretty easy to make a case for the Brutale 1000 RR being one of the finest naked motorcycles available. Just look at it; the motorcycle quite literally looks like a bolt of lightning.
#1: 2022 Ducati Streetfighter V2
The Italians just know how to do it, don't they? The new Ducati Streetfighter V2 launched only a few months ago, and it immediately found its way onto the top spot on our list. Undeniably so, considering it's essentially a smaller, more practical version of the demon that is the Streetfighter V4. It's Ducati's latest interpretation of the "Fight Formula"; no fairings and a high and wide handlebar. 
The 955cc Superquadro L-twin engine produces 153 hp on a bike that weighs just 392 lb, dry. Ducati also tweaked the gearing to have a shorter final ratio (compared to its fully-faired counterpart, the Panigale V2), allowing for greater torque to the wheel at road speeds while giving better engine responsiveness when re-opening the throttle. This is essentially all the bike you'll ever need, and it doesn't hurt that it's superb to look at as well.