Over the past few years, electric motorcycles of all types have started to gain mainstream support. While most of these bikes have been oriented solely at road use due to the weight and power of electric motors, advances in miniaturization and extracting more power from lighter batteries have allowed off-road electric bikes to emerge.
In 2022, electric vehicles are becoming less fringe elements of traffic and transportation, and more mainstream. While electric bikes are joining in that mainstream push, dirt bikes are still considered a less important part of the push as a whole. That does not mean, however, that the industry is simply standing by and waiting for electric vehicles to overtake them.
With an average charge time of 1.5 through to 6 hours depending on the battery and how you charge it, and with at least an hour or more of useable time expected from the batteries, electric dirt bikes are here, and here to stay.
#5: Upcoming Yamaha YZ-E Motocross/TT-E Dirt Bike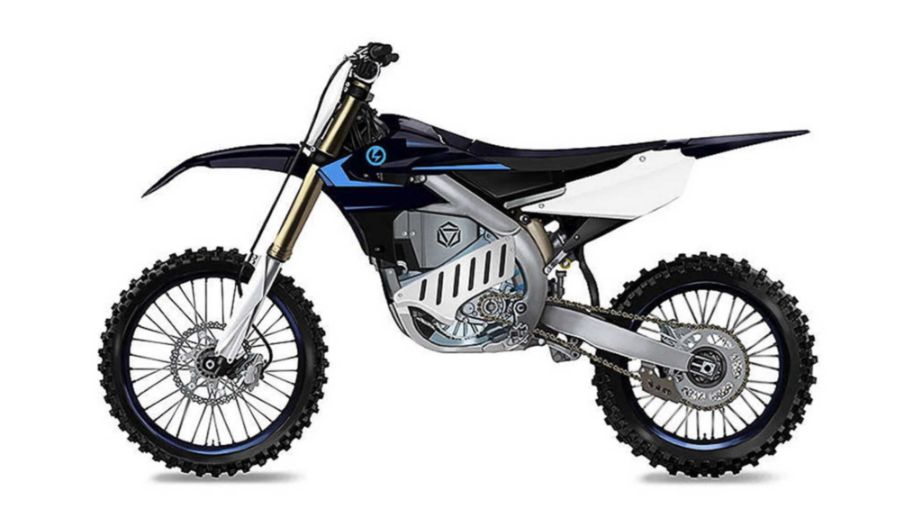 Yamaha Motor Europe has produced a prototype electric motocross bike in collaboration with battery system manufacturer SPIKE (now called ELEO), Dutch engineering company DOHMS Projects, and the Royal Dutch Motorcyclists Association KNMV.
The electric motor and battery system are retrofit into an existing YZ250F chassis.
The new bike will feature a swappable battery to allow riders to easily swap out the battery between races. This is a very important factor for electric dirt bikes as currently battery still life cannot match a gas-powered bike.
Another major factor of an electric dirt bike is power delivery. They have much more torque right from the outset.
"I am convinced that the electric machine we are building will soon be faster than the current generation of dirt bikes. The big advantage of an electric motor is that the torque is much higher. That gives more pulling power. You can drive a faster lap with it", said Bas Verkaik of ELEO.
A quiet dirt bike! Electric dirt bike technology is being pushed by ever-increasing noise and emission restrictions.
As electric dirt bikes make very little noise, motocross tracks under threat of closure due to noise restrictions can remain open as noise won't be a factor anymore.
Electric dirt bikes are also good news for trail riders who will be able to ride in areas without attracting noise complaints.
There is no word yet on when the Yamaha Electric Motocross bike will go into production. We will keep you posted.
#4: 2022 Electric Motion Escape R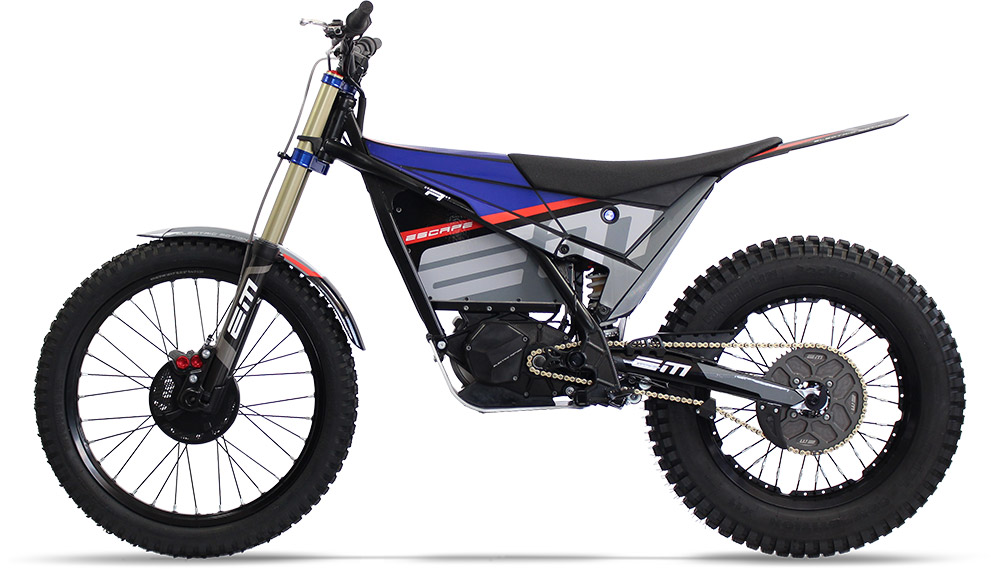 In 2020, we recognized Electric Motion, a builder of electric dirt bikes in France, for their excellent Escape model. This year, they've released a new, more powerful, and by logic much more fun, model known as the Escape R.
It uses the same basic frame as the Escape, but adds on competition-grade brakes, shocks, and an entirely new VCU (the electric version of an ECU) mapped for aggressive power and acceleration. Full trials-grade Morad rims front and back, with Michelin X11 competition rubber on them, give superb grip to handle the massive torque that the 50V motor can produce, which is the 40 to 45 lb-ft range depending on riding mode.
The same 2.62 kWh battery returns from the Escape, but with the 50V motor can produce up to 20 HP peak, but nominally runs at 11 to 15 HP. The biggest addition over the Escape is that there is now a gear-to-gear clutch system that you don't have to shift. It will automatically and seamlessly switch to the best gearing to get you up the hill, flying along the trail, or simulate engine braking going downhill.
A big addition coming to the standard 2022 version is Electric Motion's revolutionary "TKO" – or Tick Over" system. This system is controlled with an on/off switch and E.M. claims that this system has brings an ideal feeling of the bike thanks to the constant RPM.
If you're looking for an automotive equivalent, think of it as a dual-clutch transmission found on the Corvette C8, but running in automatic mode all the time.
#3: 2022 Kuberg FreeRider Electric Dirt Bike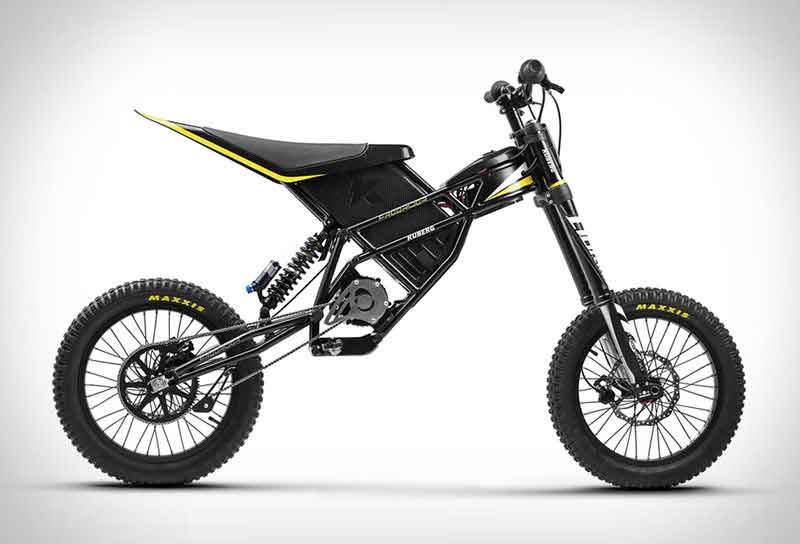 Designed and built by a feisty startup in the Czech Republic, the Kuberg FreeRider is an interesting take on a dirt bike. Instead of starting with a motorcycle frame and trying to lighten it enough to make it viable for electric dirt bike uses, Kuberg instead started from pedal powered mountain bikes, which are already designed to be light enough and strong enough to take the punishment dished out by trails without snapping.
They then wedged in a 1.05 kWh battery paired with a hyper-efficient 48V motor that produces up to 16 HP. This gives the bike over an hour of full throttle riding, helped along by the fact the bike, even with all the electronics on board, weighs a hair under 80 pounds. Due again to that lightness, it can reach up to 24 MPH, although it is suggested that a slight downhill slope and the wind at your back helps reach that speed.
By combining the light, composite-and-aluminum construction of competition mountain bikes with specially lightened and developed electric running gear. Kuberg for sure has a winner here.
#2: 2022 Zero FX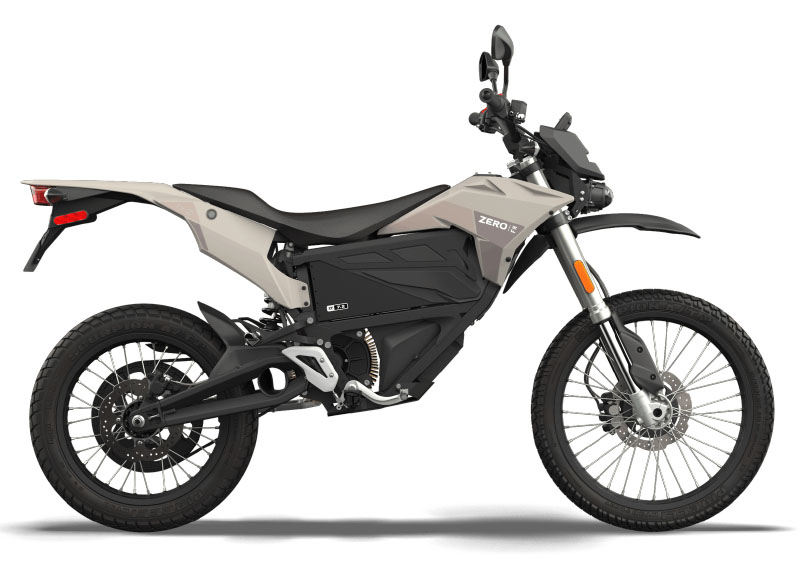 More of a dual sport than an actual full on dirt bike, the Zero FX still does deserve a high spot on this list because it is designed to absolutely devour the back trails where few go, including those steep inclines that can so suddenly ruin an otherwise great day. It does this with a 3.6 kWh battery pushing a peak 78 lb-ft through a 3-phase brushless motor.
Part of that 3-phase motor is that, taking cues from electric hypercars and other Zero bikes, it has regenerative braking that simulates engine braking. Not only does this use the inherent kinetic energy of the bike, for example, going downhill, to recover some battery life, it also allows riders to treat the bike more naturally when compared with gas powered bikes.
Add in the fact that it can charge to 95% battery with the included 650W charger from a 120V wall socket in under 5 hours, and you have a great bike that is both at home on the road as it is kicking up dirt on the trails.
#1: 2022 KTM Freeride E-XC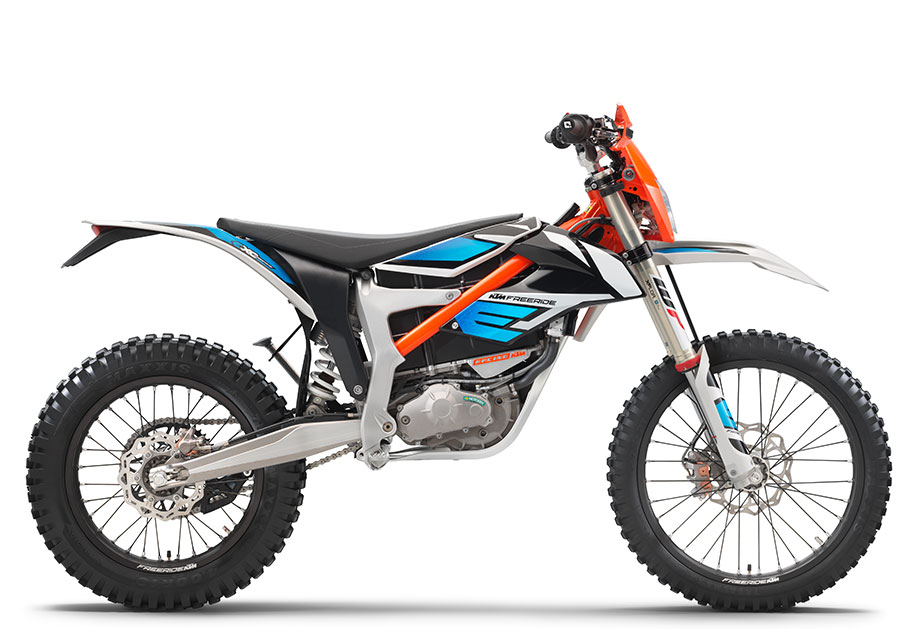 Our list topper from last year tops the list again this year. The KTM Freeride E-XC is just dialed in so perfectly that it is the benchmark other electric dirt bikes will reasonably need to be compared against for a while yet.
It balances three riding modes (Economy, Enduro, and Cross) with a 3.9 kWh battery pack providing up to 30 lb-fts of torque when needed through a brushless DC motor. If you are lucky enough to have a 240V drop in your garage or storage, the battery charges to 80% in just 80 minutes. 1% per minute is extremely fast charging.
On top of that, it features brakes from KTM's motocross bikes, giving you excellent stopping power, as well as 250mm travel shocks up front, and 260mm shocks on the rear. And consider that the Freeride E-XC is built on a composite and aluminum frame, and you have a dirt bike that will just as easily tear up a motocross course as it will the back trails.