If you've ever wanted to turn your ride up to eleven but don't know where to begin, we've got you covered.
Thanks to the mainstream success of custom couture over the past decade, modifying your own ride is easier than ever before. For the most part, there's no need to cut, grind, and weld your way to success. Instead, there are inches-thick catalogs of bolt-on parts directly from the manufacturer if fabrication and light engineering aren't your thing.
With or without the tools, the know-how, or the budget, there's one thing that all aspiring modders and customizers need, and that's a suitable donor motorcycle.
Here, we've put together a shortlist of the best cruisers to mod. Some can be purchased right now, directly from your nearest dealership. For the others, you'll have to see what you can find in your local classifieds and on eBay. What constitutes as a mod is subjective, so we've included models that represent a broad scope of what's available, and what can be done.
Here are our favorites!
BMW R18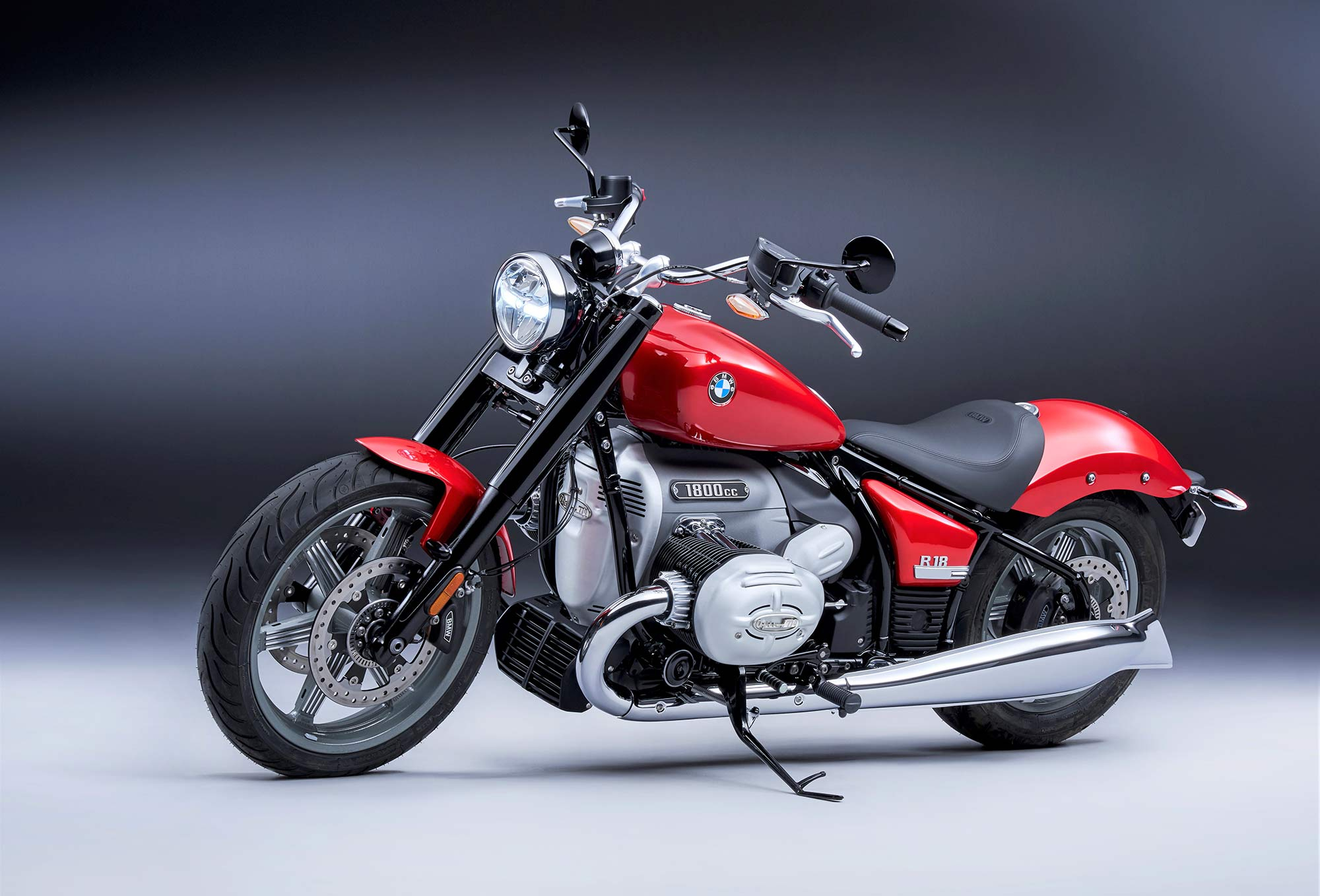 Although the recent BMW R18 is a fairly new model, please hear us out on this one… With its classically handsome looks, it's practically begging to be modified to the nines. Don't believe us? Just spend a few minutes on Google images and gaze in absolute awe at the many ways Euro-cruiser enthusiasts manage to completely reimagine this amazing platform.
With the R18 taking trophies home at custom bike competitions across the globe; this bike truly has the backing to prove its endless possibilities in customization options.
BMW has a thick array of OEM parts to trick out your R18, but aftermarket companies have been coming out of the woodworks to provide an insane amount of bolt-on kits and other gizmos to leave people asking "what the hell is this thing?" when pulling up to a bike meet.
Although this model is a little pricier than other options listed here, if you have the spare change to build your own dream bike on a European cruiser platform you could very well inevitably end up with a pile of receipts adding up to over 60k and a practically unrecognizable 1-of-a-kind motorcycle to enjoy for years to come.
Prices for a new BMW R18 start at $21,495.
Indian Scout Sixty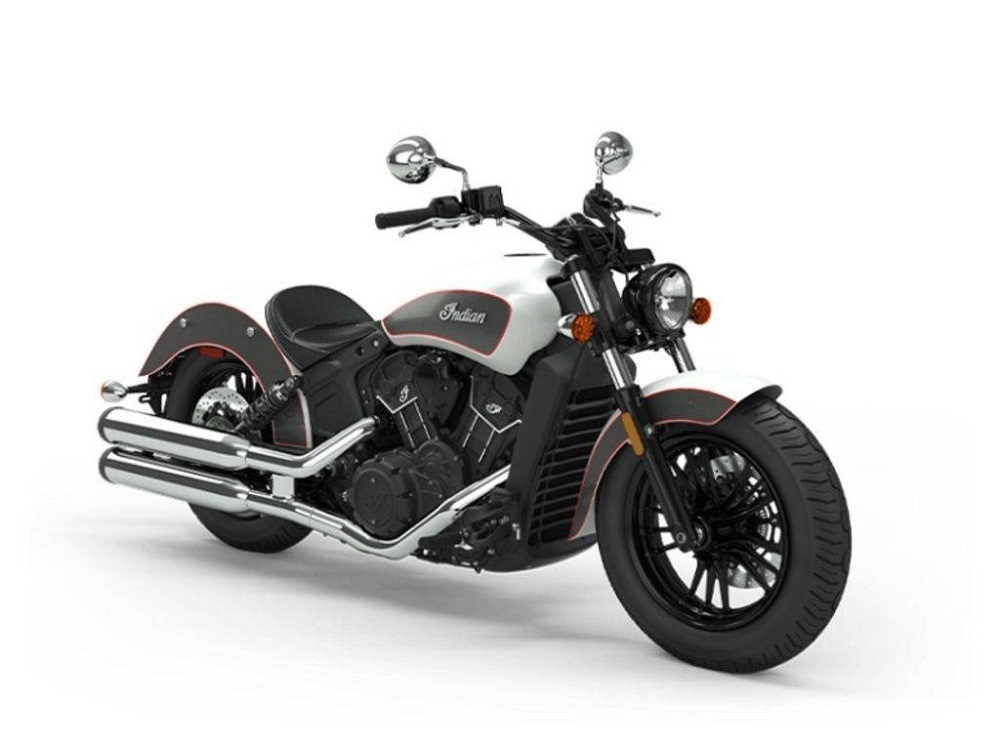 The Indian Scout is another cruiser with plenty of heritage. The modern Indian Scout is a revival of an older model. While it features all of the modern bells, whistles, and prerequisites expected from a modern motorcycle, it's still rugged and way enough to be the perfect bike to base a custom build off of.
Why?
Indian's modern owner, Polaris, has seen just how successful other American heritage brands have been. Polaris has worked very hard to make Indian something so much more than a Harley-Davidson clone, but they've been clever enough to borrow a few key ideas. In this instance, it's the aftermarket parts catalog and ease of modification.
The Scout Sixty is a phenomenal motorcycle in stock form. It ticks all the right boxes for cruiser enthusiasts. However, if you want to set yours apart from the others, Indian supplies plenty of factory-made parts to make modding easy.
Easy mods include handlebar upgrades, highway pegs, and fancy levers. However, if you want to go a little further, aftermarket seat mods from Corbin are worth looking at, along with upgraded suspension from K-Tech, and Arlen Ness goodies such as front fairings and other cool bits and pieces.
Prices for a new Indian Scout Sixty start at $8,999.
Yamaha Virago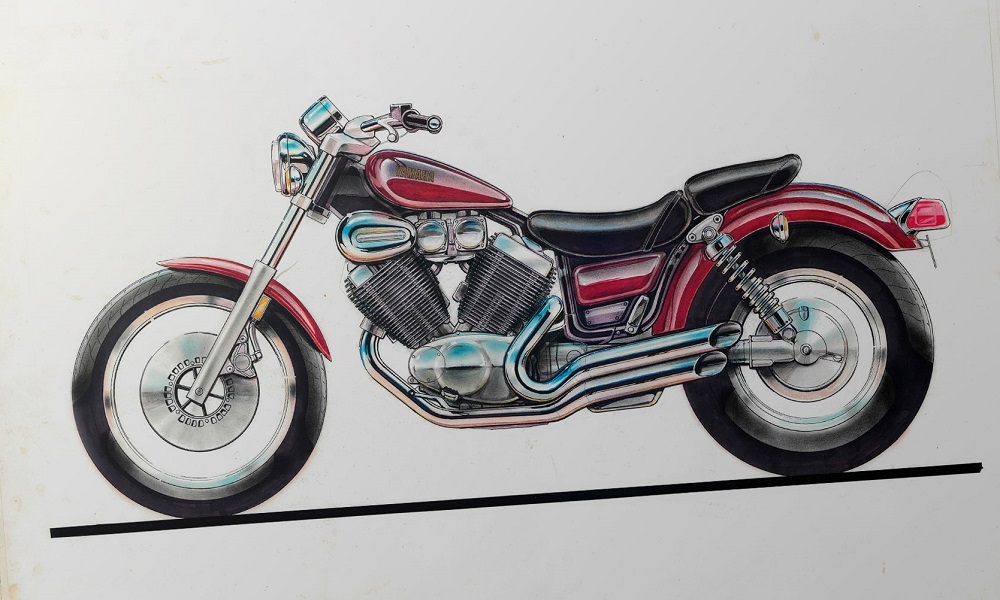 With new motorcycles, it's wise to play it safe and buy bolt-on accessories from the manufacturer. You don't want to devalue your ride straight away. However, if you're eager to get your hands dirty and feel like getting more involved in a custom project, then we recommend the Yamaha Virago as an excellent and affordable donor cruiser.
The Japanese-made Yamaha Virago can be picked up used for less than $2,000 if you're looking in the right places. Viragos come in different engine sizes, and they've got enough grunt to be a fun ride for anyone, but restrained enough for entry-level bikers.
Since it's cheap, reliable, and very easy to maintain, it's an ideal donor bike. It already has a fantastic engine, a commanding ride position, a great tank, and other tidy-looking accessories.
Plus, it's got quite a versatile frame that lends itself to more than cruiser ergonomics. If you want to buck the custom cruiser trend, the Virago can easily be transformed into a low-riding bobber or a sharp café racer.
And there's no shortage of modding inspiration on the internet. It's a favorite bike for amateur and professional custom enthusiasts alike.
Yamaha VMAX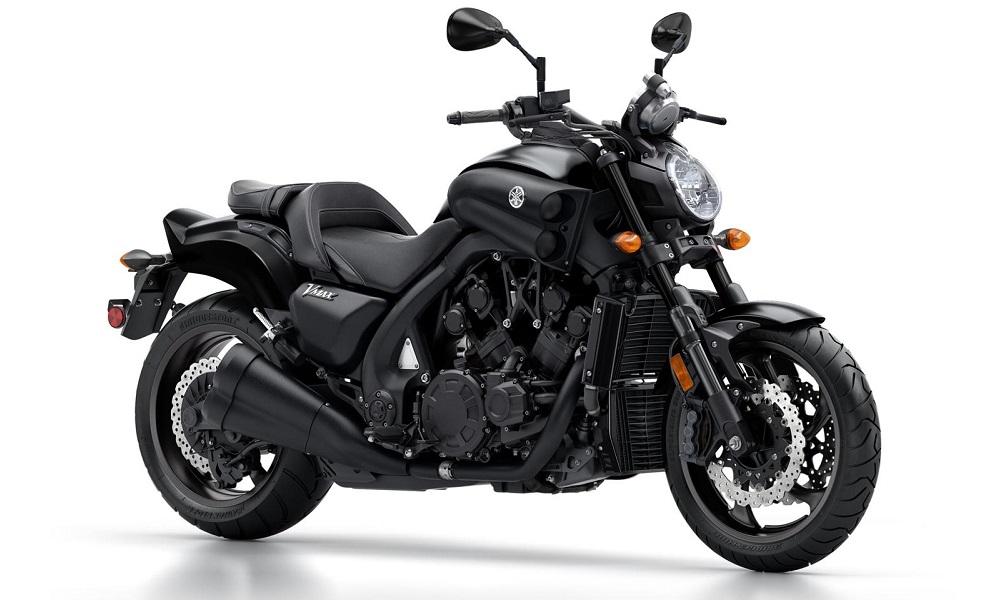 Next up, we have another classic Yamaha. This time, it's the VMAX. This muscular power cruiser is an excellent platform for customization, and it doesn't matter whether you buy a vintage version, or a modern model from Yamaha's Sports Heritage line.
The Yamaha VMAX is one of the best cruisers to mod, and Yamaha knows it. It was one of the models selected as part of the Yamaha Yard Built campaign. This was a customization exercise that challenged the world's most famous custom shops to take a certain Yamaha model as far as they could. The only rule: no chopping allowed. All accessories and changes had to be bolt-on only, or nothing too drastic. The results were fantastic.
It's a versatile cruiser, and Yamaha has made it easy for any beginner modders to get customizing. The brand offers a number of tidy parts straight from the Yamaha catalog, including windshields, racks, handlebar options, and more. However, there is no shortage of curious VMAX parts available. This motorcycle has a legacy that stretches back to 1985, and unique custom parts aren't hard to find.
Prices for a new Yamaha VMAX start from $17,999. Used models are still quite pricey since the VMAX really is a fantastic motorcycle, but you can find decent deals if you search hard enough.
Honda Rebel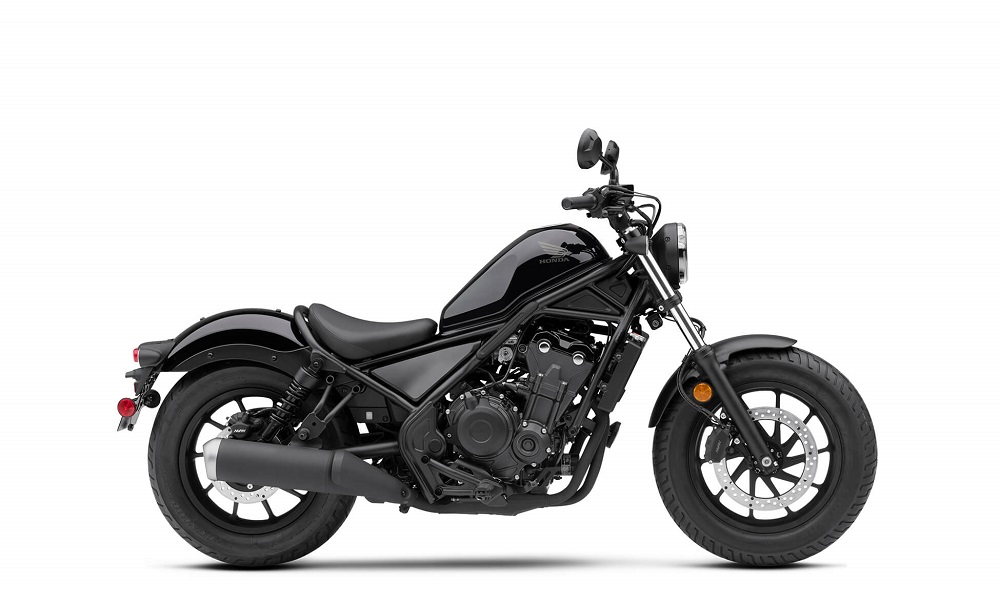 New or used Honda Rebels are excellent platforms to customize and modify. Rebels come in two distinct flavors: the modern, hip Rebel; and the older, traditional-cruiser Rebel. You can't go wrong with either style. The modern Honda Rebel is available in two engine sizes, 300cc and 500cc. Both are great for beginner riders—but they're even better for beginner customizers.
Mechanically, they're not complex machines. Aesthetically, they're already attractive to look at. All you need to do is add your own unique stamp to elevate it above the rest.
There are plenty of great mods that you can do to the Rebel without getting too involved. Adding an upswept exhaust from Vance and Hines is a popular option. A Corbin Gunfighter contoured saddle is another. Other great options include adding hard or soft luggage, installing crash bars, or investing in an Öhlins suspension kit to improve the overall riding comfort.
Another thing that Honda Rebel owners might want to change is the ride position. It's great for short-haul trips, but if you plan on going on a long adventure, it can be uncomfortable if left as stock.
The current Honda Rebel 300 and 500 can be bought new for $4,499 and $6,199 respectively. Older style Rebels can be found in good condition for less than $2,000.
Great Mods That Work On Any Cruiser
The potential donor bikes above are just a handful of the great options out there. Naturally, it all depends on how much modding you want to do, and what kind of customization you feel comfortable with.
For many riders, an upgraded exhaust system isn't enough to be considered a custom. For some, a custom isn't a custom without a hellish rake and trail, a hand made tank that has been English Wheel-ed to death, and a paint job that would look more at home on a pinball machine than a mode of transport. Other riders are more subtle about their mods, with understated upgrades such as billet levers, or unseen performance enhancers.
No matter what you consider to be worthy of the custom moniker, here are a few mods you can do that almost all cruiser riders will agree are worth doing:
Luggage
If you like cruiser motorcycles, you probably like munching miles as you ride across the country. Adding luggage, either mounts for securing your bags, or actual hard luggage, can help transform your casual cruiser into a practical touring machine.
Backrests
Snapping on a backrest might not seem like the most rock 'n' roll thing to do, but walking around with a bad back further down line isn't exactly cool either. Backrests come in a variety of shapes and sizes, and having a little bit of back support can improve your ride experience.
Highway Bars
A set of crash bars can save you big bucks in the long run. Picture the scene: you've modded your cruiser just how you want it, and then you drop the thing. Accidents happen, but a good set of highway bars can act as effective damage limitation. Let the bars take the brunt of the fall, protecting your pride and joy, and your body too.
Start with these and work your way up. Before you know it, you'll have a modded cruiser that can square up with the coolest customs on the block.