The pure 600cc engine is a bit of a dying breed. Even a decade ago, almost every standard, sport, or supersport bike you saw on the market had an option that had this venerable and long lasting displacement. These days, it's mostly in the supersport market that you'll still find the last vestiges of 600's.
What makes the 600cc engine so well loved is that it's a displacement that can handle many configurations. Parallel-twin, inline-three, inline-four, dual cam, single cam, 2 valves, 4 valves per cylinder. It was and still is all possible at 600cc.
However, for the definition of this list, all attempts will be made to keep the displacement of the engines for these bikes within 50cc from 600cc, positive or negative. If it needs to be outside of that range, at most we will define 75cc as the absolute limit.
#6: 2020 MV Agusta F3 675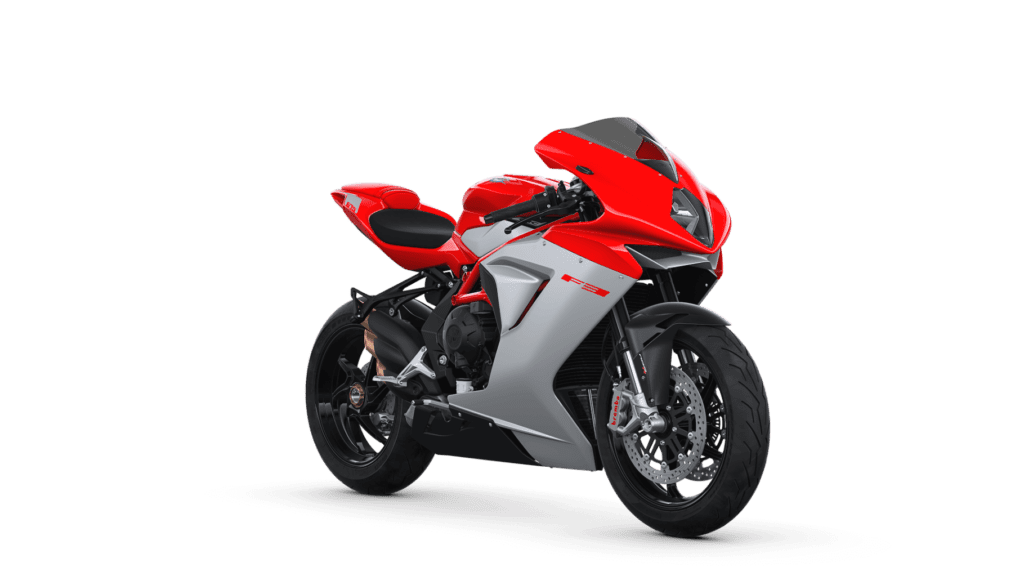 Putting it out there right off the bat, the reason it's at #6 is because this bike is damned expensive. You can get a fully kitted out, brand new Honda Civic Coupe and still have money left over for insurance and gas afterwards for the $22,000 this bike will set you back in the USA.
On the other hand, it is one of the single best looking bikes in a while. It brings to mind the angular racing bikes of the early 2000's, mixed in with modern aerodynamics and a classic 600cc superbike tank and seat. It is low, sleek, and has the posture you want from a supersport. And it has a triple-cylinder engine that sounds so damned good.
Another reason it's #6 is that the F3 675's are limited edition each year. Instead of being able to walk into the local bike dealership, haggle a few numbers, and ride off on a brand new bike, with the MV, you have to apply to be allowed to buy the bike. And even then, there are only about 400 made each year, to keep their resale value high. Expensive to buy, expensive to insure, and despite looking gorgeous, probably ridiculously expensive to repair, it's one of those bikes that's probably better to admire than buy.
For the 2021 model year, the F3 675 was replaced by the F3 800.
#5: 2021 Triumph Trident 660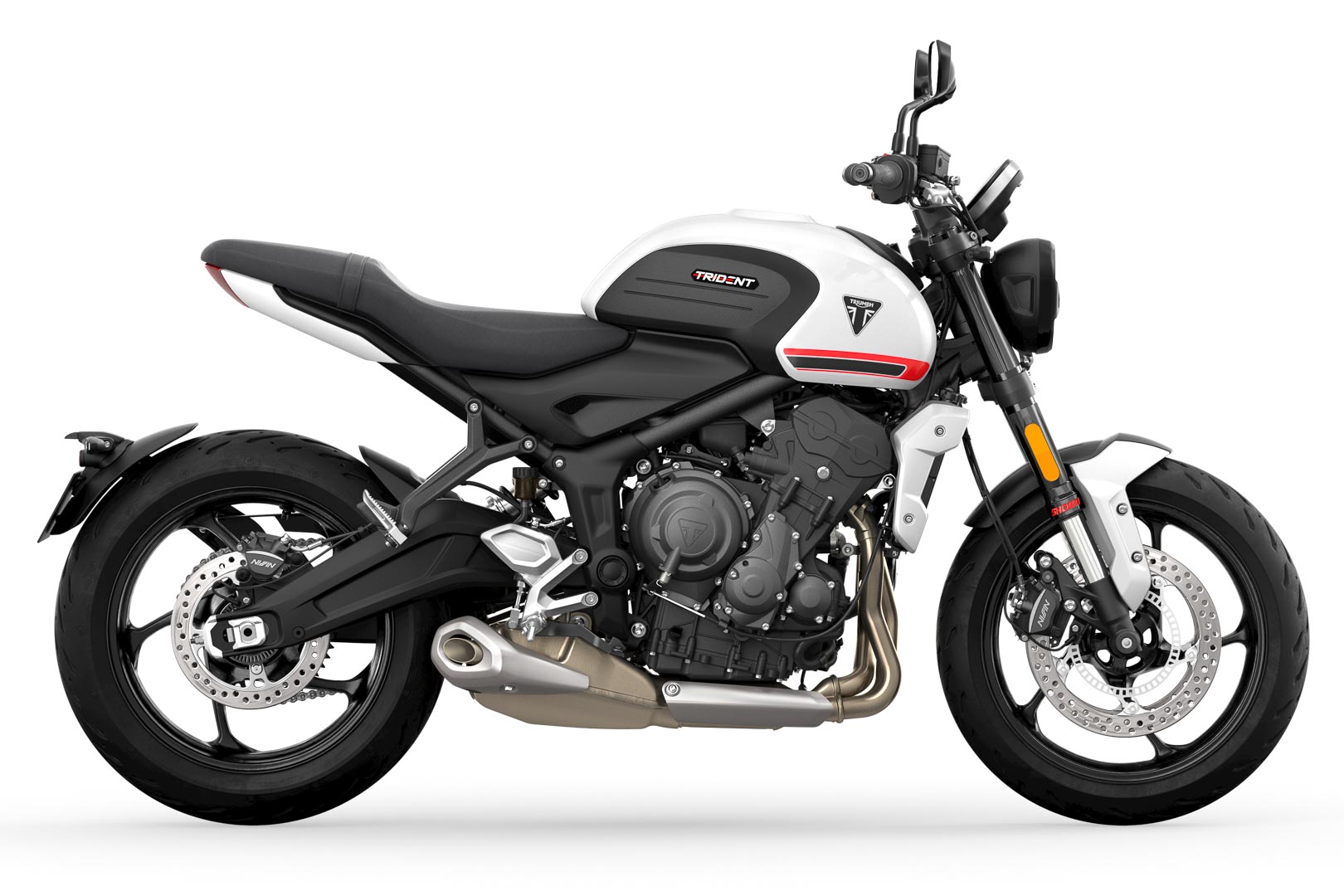 Triumph has not made a 600cc class motorcycle for what feels like going on an eon or two. The last real effort, it feels like, was the Daytona 600 and Daytona 650 supersports. The Street Triple used to come with a 650cc engine, but that too was moved up into the 750 and 1000cc ranges.
However, after much clamoring, Triumph listened. The Trident 660 is not a supersport, we'll put that out there first and foremost. What it is, and what it's intended for, is a street naked with a little punch of streetfighter about it. It's also no slouch, with a respectable 80 HP and 47 lb-ft from it's 660cc engine.
It's also an exciting departure from the norm for Triumph. Too long have they been pushing ever upward towards bigger displacement, forgetting about the little guys that got them through their tough years. It's nice to see them return to the 600cc class, even if it's pushing it at 660cc's! Read more about the 2021 Triumph Trident 660.
#4: 2021 Suzuki GSX-R600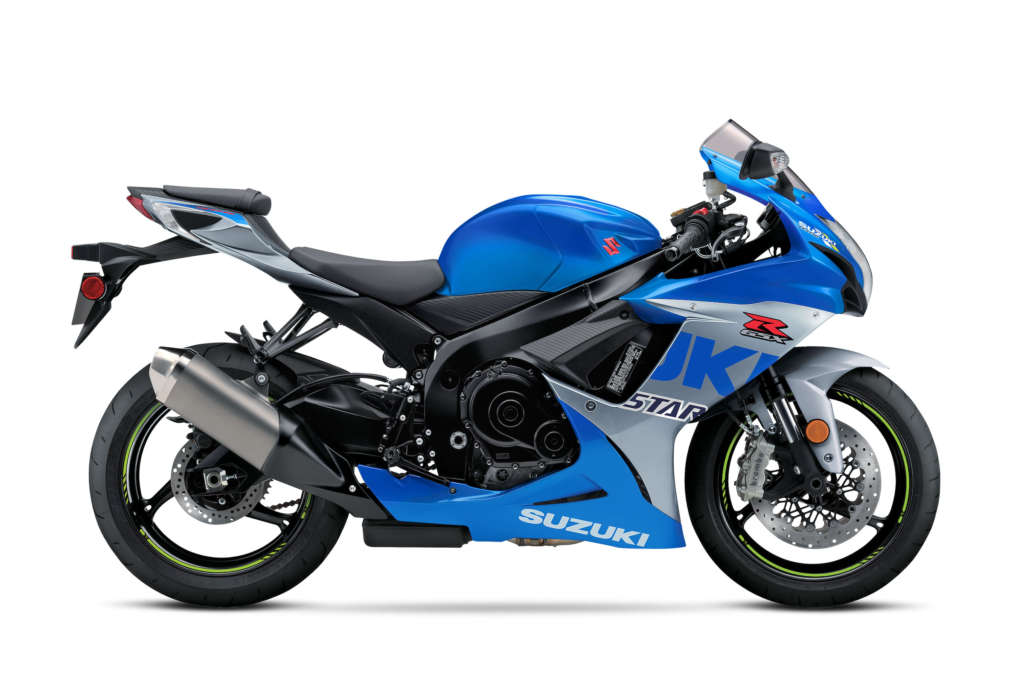 Ah, Suzuki. One of the most impressive motorcycle companies out there, and makers of the infamous and legendary Gixxers. One of the few manufacturers that mean 600cc when they put the 600 number in the name (technically 599cc).
The only reason it's at #5 is that it's still the same bike as it was in 2020. And that bike was still the same bike as in 2019. Basically, it's a case of "if it ain't broke, don't fix it" taken to a bit of an extreme. Compared to the new motorcycles coming out this year, it feels long in the tooth despite still being one hell of a capable supersport.
4 years without a major update is a bit disappointing. They have superb race bikes in MotoGP and in World SBK, they have professional riders that could be leveraged for developing something, but it just seems like Suzuki is happy with what they have. And hey, being honest, we can't fault them. Read more about the 2021 Suzuki GSX-R600.
#3: 2021 Aprilia RS660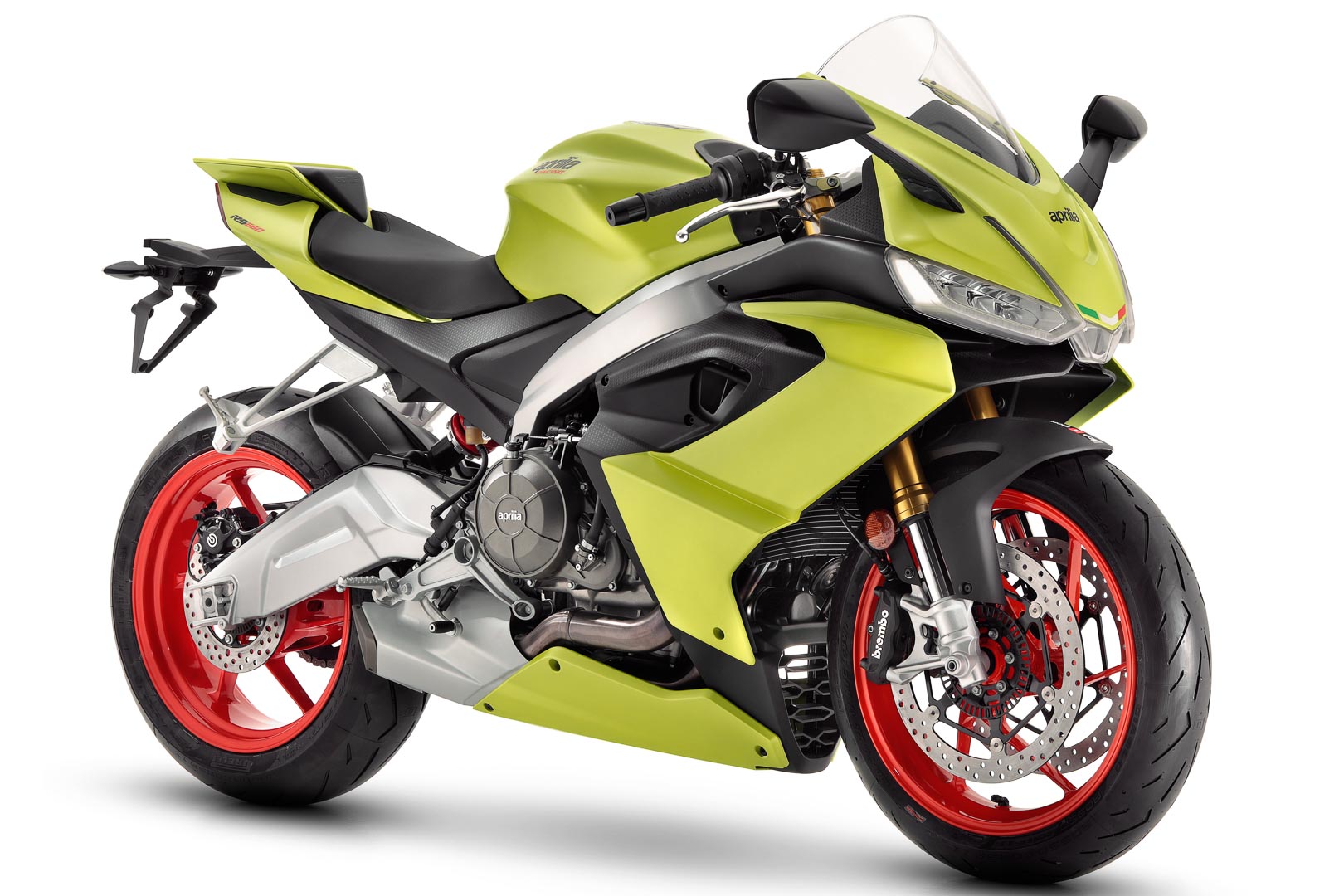 We'll put a hand on heart and immediately explain why this bike is not at number 1. There is a simple, yet frustrating reason why. It's the reason that many riders haven't been able to describe what the RS660 feels like, and that's because it's not on sale yet. Basically, we haven't had the butt-to-seat time we need to compare it to a CBR600RR.
However, the 2022 edition of this list is most likely going to have the CBR600RR and the RS660 going head to head for top honors. Both are race bikes with plates and wing mirrors. Both were honed to perfection by racing riders and some brilliant engineers. Both are out there to completely rip your face off from the sheer grin across it when you take it to the track.
Sure, the RS660 has a few more cc's than the CBR, but it will still be one damned close race to the top spot. We're honestly just waiting to get a leg over the Aprilia and getting some road and track time to give an honest impression on it! Read more about the 2021 Aprilia RS 660.
#2: 2021 Kawasaki Ninja ZX-6R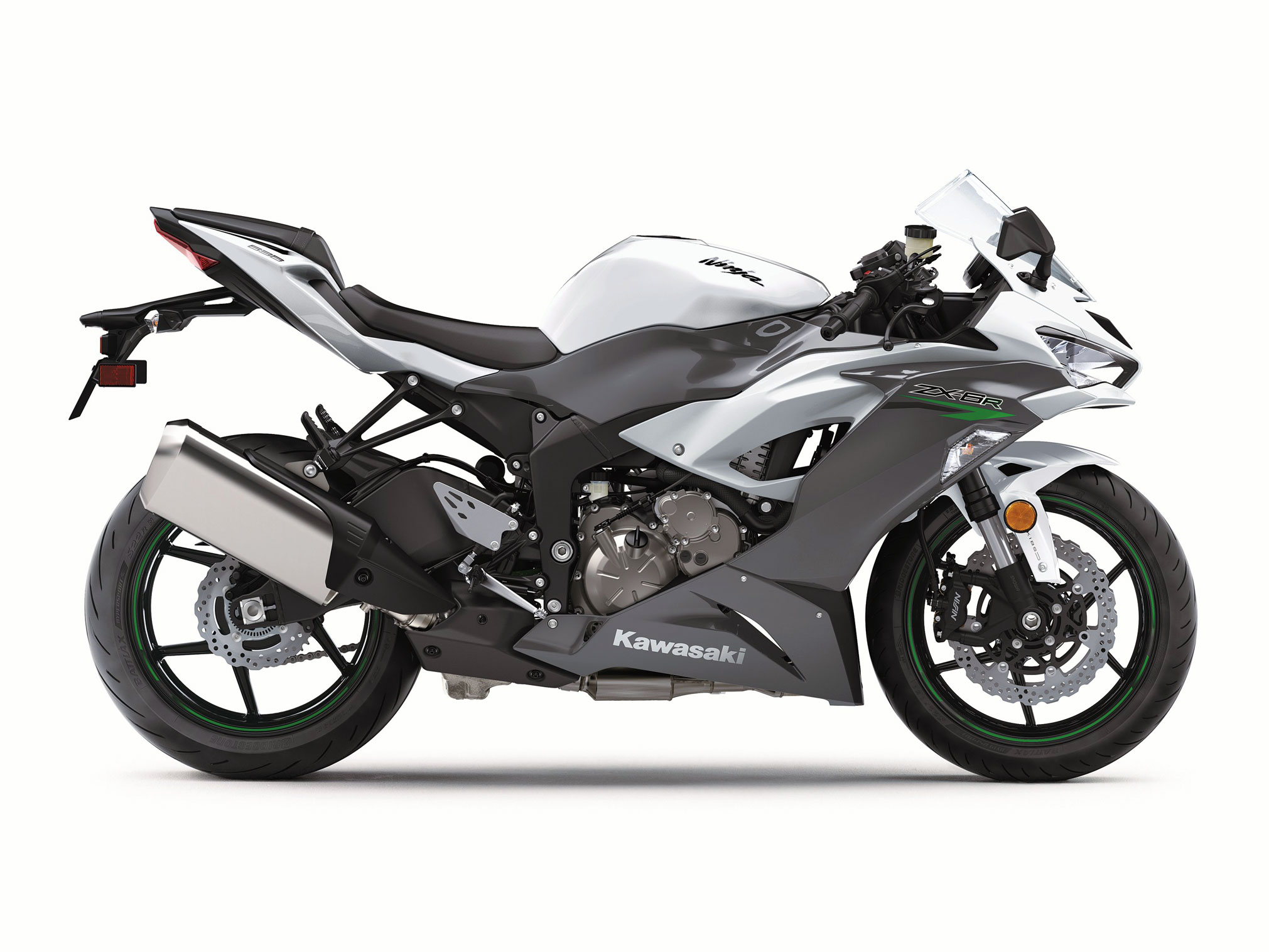 Kawasaki has brought the heat with the 2021 version of the Ninja ZX-6R. New electronics, a slightly new frame, SHOWA suspension as standard, and a new digital injection control system makes the bike turn, stop, handle, and go faster than ever before.
In fact, it's no secret that Kawasaki always somehow manages to find the most performance per cc in almost every engine. Unlike it's more gentle twin, the Z650, the ZX-6R has more power, more torque, and revs higher.
The Ninja ZX-6R is also scalpel-sharp in its turning. However, what detracts points is that Kawasaki also makes the bike feel just a bit too safe. That seems like a contradictory statement, and believe us, safety is paramount when riding on the street, but when you take the ZX-6R to the track and get it properly going, it just doesn't seem to have full trust in you and you can feel all the safety systems doing their thing. Read more about the 2021 Kawasaki Ninja ZX-6R.
#1: 2021 Honda CBR600RR
Honda has finally cracked the top spot on our list with the CBR600RR for 2021. This is through a combination of factors, the very least of which is that the chart topping, stalwart champion in the Yamaha YZF-R6 bowed out of the market at the end of 2020. Other reasons are that the CBR600RR has undergone a thorough reworking with the lessons Honda learned developing and making the CBR1000RR-R Fireblade.
A all-new active steering damper comes with the 2021 version, known as HESD (Honda Electronic Steering Damper), which is always active and dynamic, and is designed to help prevent death wobbles. A new dual-stage digitally controlled injection system, with two sets of injectors per cylinder, is a straight copy off of the Fireblade and brings throttle response at any RPM into a whole different world.
We can quite confidently crown the 2021 Honda CBR600RR as this year's champion… at least until summer. Then the Aprilia RS660 should go on sale, and we may very well need to revisit this list at that time!