The pure 600cc engine is a bit of a dying breed. Even a decade ago, almost every standard, sport, or supersport bike you saw on the market had an option that had this venerable and long lasting displacement. These days, it's mostly in the supersport market that you'll still find the last vestiges of 600's.
What makes the 600cc engine so well loved is that it's a displacement that can handle many configurations. Parallel-twin, inline-three, inline-four, dual cam, single cam, 2 valves, 4 valves per cylinder. It was and still is all possible at 600cc.
However, for the definition of this list, all attempts will be made to keep the displacement of the engines for these bikes within 50cc from 600cc, positive or negative. If it needs to be outside of that range, at most we will define 75cc as the absolute limit.
#5: 2022 Triumph Trident 660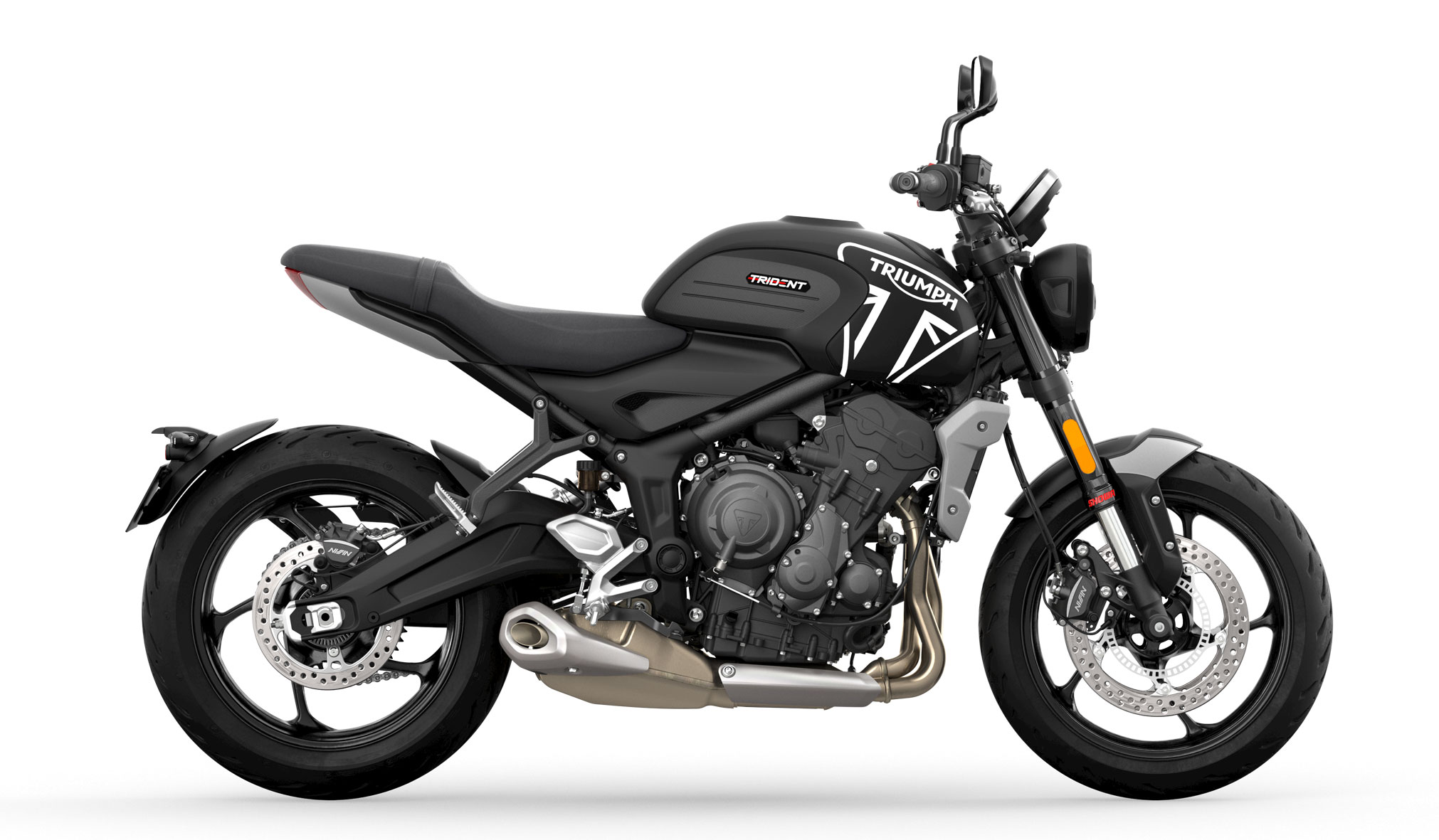 Triumph has not made a 600cc class motorcycle for what feels like going on an eon or two. The last real effort, it feels like, was the Daytona 600 and Daytona 650 supersports. The Street Triple used to come with a 650cc engine, but that too was moved up into the 750 and 1000cc ranges.
However, after much clamoring, Triumph listened. The Trident 660 is not a supersport, we'll put that out there first and foremost. What it is, and what it's intended for, is a street naked with a little punch of streetfighter about it. It's also no slouch, with a respectable 80 HP and 47 lb-ft from it's 660cc engine.
With a 2021 debut, you know you're getting the top-of-the-line accessories and technology packaged into this model; only to be improved on again for the 2022 model year.
It's also an exciting departure from the norm for Triumph. Too long have they been pushing ever upward towards bigger displacement, forgetting about the little guys that got them through their tough years. It's nice to see them return to the 600cc class, even if it's pushing it at 660cc's! Read more about the new Triumph Trident 660.
Check out the rest of Triumph's 2022 lineup.
#4: 2022 Suzuki GSX-R600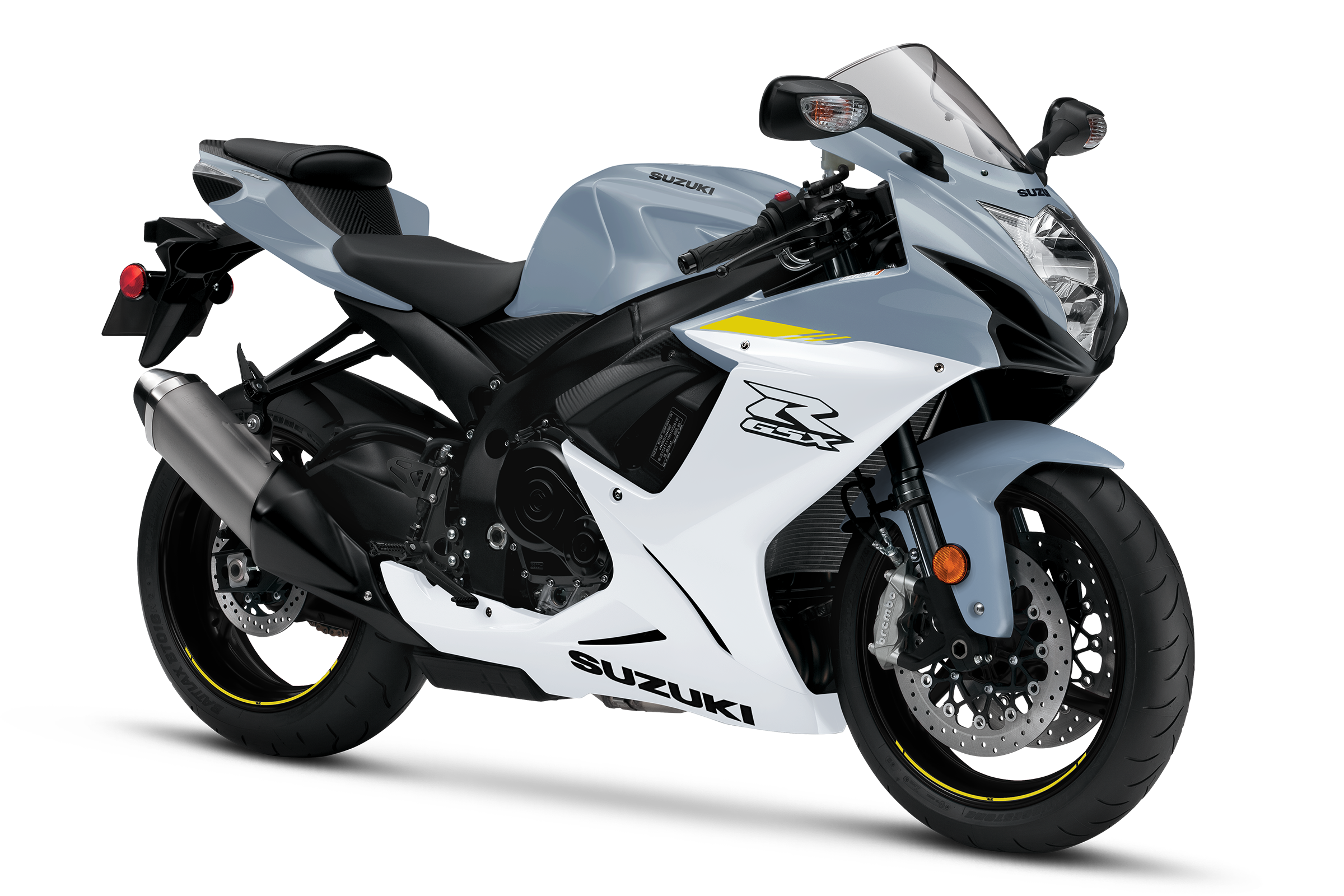 Suzuki. One of the most impressive motorcycle companies out there, and makers of the infamous and legendary Gixxers. One of the few manufacturers that mean 600cc when they put the 600 number in the name (technically 599cc).
The only reason it's at #4 is that it's still the same bike as it was in 2020. And that bike was still the same bike as in 2019. Basically, it's a case of "if it ain't broke, don't fix it" taken to a bit of an extreme. Compared to the new motorcycles coming out this year, it feels long in the tooth despite still being one hell of a capable supersport.
4 years without a major update is a bit disappointing. They have superb race bikes in MotoGP and in World SBK, they have professional riders that could be leveraged for developing something, but it just seems like Suzuki is happy with what they have. And hey, being honest, we can't fault them. Read more about the new Suzuki GSX-R600.
Check out the rest of Suzuki's 2022 lineup.
#3: 2022 Kawasaki Ninja ZX-6R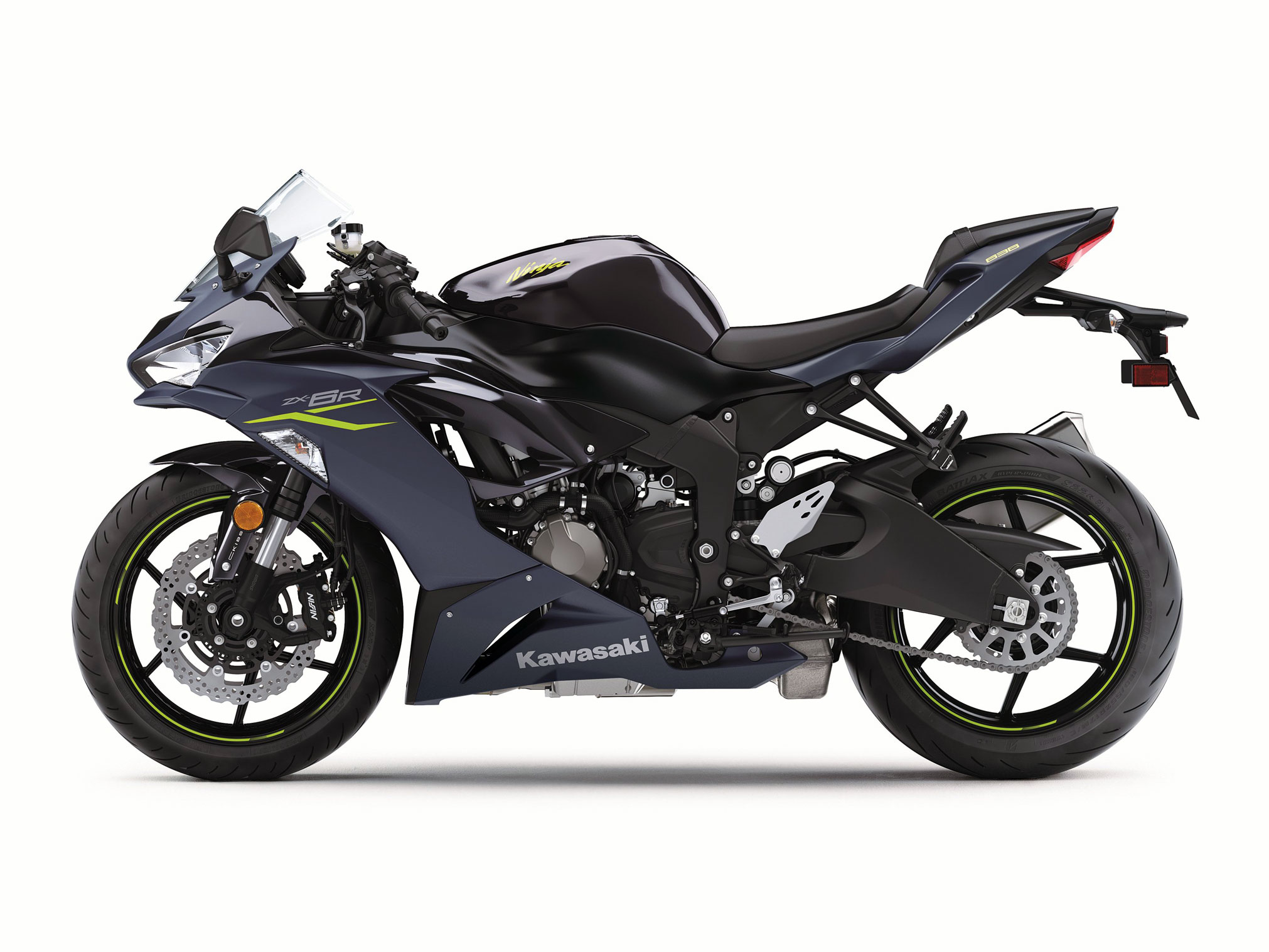 Kawasaki has brought the heat with the 2021 version of the Ninja ZX-6R. New electronics, a slightly new frame, SHOWA suspension as standard, and a new digital injection control system makes the bike turn, stop, handle, and go faster than ever before.
In fact, it's no secret that Kawasaki always somehow manages to find the most performance per cc in almost every engine. Unlike it's more gentle twin, the Z650, the ZX-6R has more power, more torque, and revs higher.
Since 2021 saw such an excessive overhaul to the legendary ZX-6R, they didn't really have to bring many updates for 2022; which is exactly what they did (although the new navy color option looks absolutely stunning).
The Ninja ZX-6R is also scalpel-sharp in its turning. However, what detracts points is that Kawasaki also makes the bike feel just a bit too safe. That seems like a contradictory statement, and believe us, safety is paramount when riding on the street, but when you take the ZX-6R to the track and get it properly going, it just doesn't seem to have full trust in you and you can feel all the safety systems doing their thing. Read more about the new Kawasaki Ninja ZX-6R.
Check out the rest of Kawasaki's 2022 lineup.
#2: 2022 Honda CBR600RR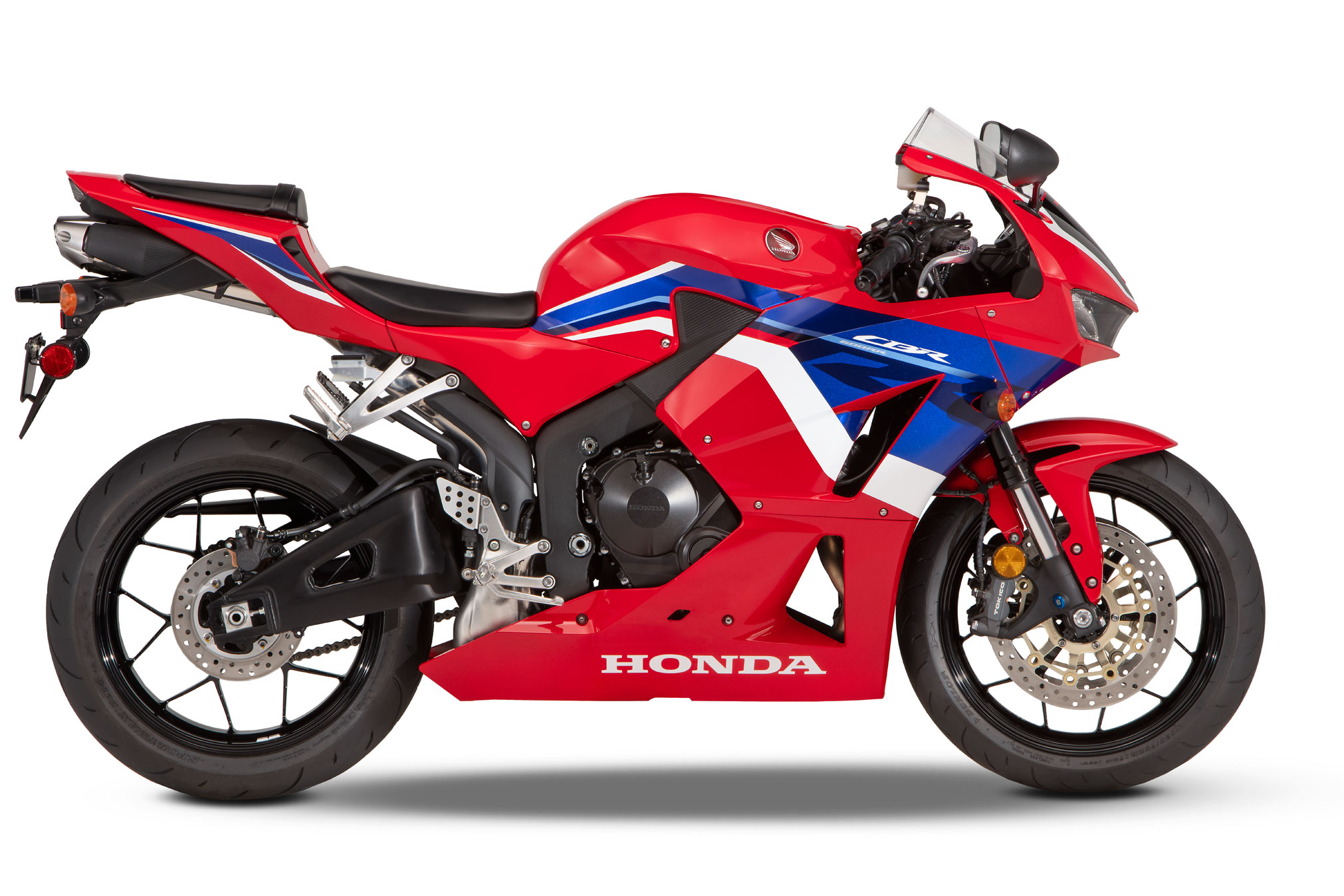 Ah yes, the delicate fall from grace that is the CBR600RR. If Honda gave this bike more attention for the 2022 model to keep up with the nuclear detonation of Aprilia's RS660 hitting the market last year, perhaps it would still be #1.
The CBR600RR has been the tried-and-true dominator of the 600cc market since the R6 was still around to compete with it at the #1 spot, and that stretches for a long time. But as comes a territory with all long-running motorcycle models, the updates come fewer and fewer and time goes on. With Aprilia jumping on the chance to completely design a brand new motorcycle model from the ground up and pack in as much tech as they pleased, we really hoped that the new CBR600RR would have answers.
Although a new active steering damper came with the 2021 version to prevent speed wobbles from high-siding you on the highway, the 2022 model comes pretty much unchanged which is an unfortunate disaster since so many new and awesome models were introduced into the 600cc segment last year.
Hopefully, Honda can bring some big things to this 600cc legend in the near future before it slips farther and farther behind the new modern models being released at unprecedented rates.
Check out the rest of Honda's 2022 lineup.
#1: 2022 Aprilia RS660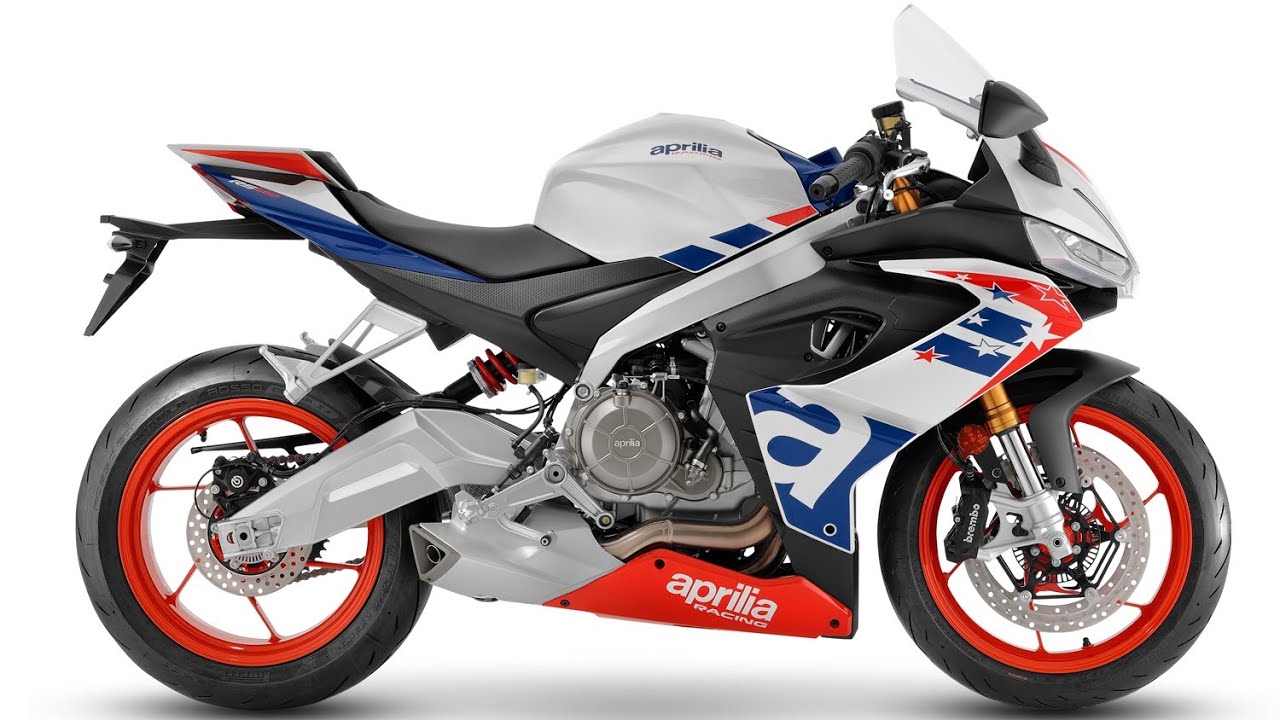 The 2021 version of this list had the RS660 sitting comfortably in third place, we only put it there because we hadn't personally experienced the greatness yet. In 2021, the RS660 was still very much a new motorcycle and it hadn't quite had enough time to fully cement itself as the #1 best 600cc-range motorcycle.
Alas, it's been over a year and there is now more than enough material circulating the internet about this bike to easily put it in the #1 spot. We've seen head-to-heads of this bike with many other models over the last year and for some strange reason, the RS660 always managed to get a leg-up on other models.
Perhaps that is attributed to the Italian tax, as this bike is slightly more expensive than many models listed here, but although you see a bump in price, the bump in performance and features are definitely worth every penny. With an extra 60ccs on top of the CBR, you will find yourself with a bit more room to grow (in the event this is your first motorcycle). Read more about the new Aprilia RS 660.
Check out the rest of Aprilia's 2022 lineup.
Close Enough: 2022 Triumph Street Triple RS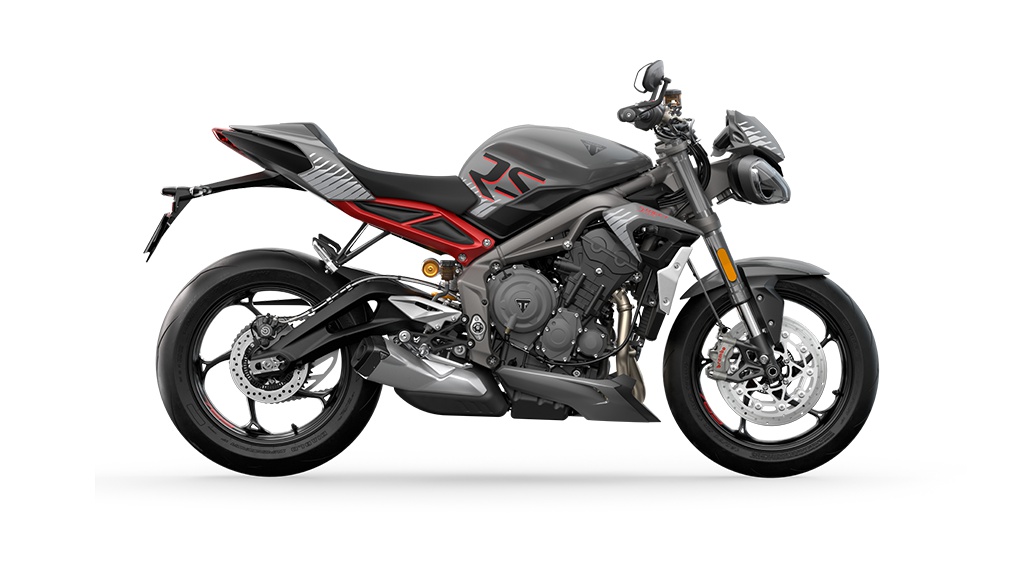 What is agile, powerful, comes in a lightweight package, and has dominated the mid displacement market for over a decade? The Street Triple RS, of course.
What makes a slightly larger bike feel lighter than the rest? With many motorcycle models featuring inline-4 engine configurations, by lopping off an entire cylinder from the engine and cranking up the displacement Triumph has managed to build an entire motorcycle around the idea of whippable fun.
To add insult to injury, the Street Triple RS has undergone a recent facelift to keep it up with the standard of modern styling but managed to keep the essence of what makes this a truly magnificent motorcycle.
"But wait… The Street Triple isn't a 600cc motorcycle!", you might be screaming at your computer screen as you read this.
I am fully aware this is an over 700cc motorcycle being featured in an article titled "Best 600cc Motorcycles", but if you're in the market for a new motorcycle in the general 600cc range, I cannot say enough good things about the Street Triple and think you should give a good look into it without the displacement figures scaring you away.
Consider it a 600cc wolf in 700cc sheep's clothing. Although it has an extra 100cc slapped on top of the new Aprilia 660 (that we will cover later in the article), it features an almost identical power-to-weight ratio. Actually, the Triumph Street Triple is almost comparable in horsepower, torque, and weight to virtually any motorcycle listed in this article.
Don't believe me? At 401 lbs, the Aprilia RS 660 lays down 100 horsepower and around 50 lb-ft of torque. Inversely, at 430 lbs, the Speed Triple produces 109 horsepower and 58 lb-ft of torque. With the slight bump in weight and power to the Street Triple, it actually gives it an almost identical power-to-weight ratio as the RS 660.
Consider this model a runner-up bonus to the list and another possible avenue of exploration if the rest of the pure-bred 600cc models don't tickle your fancy.