Scramblers are bikes that sit squarely in the love-em-or-hate-em spectrum of design. For some, they are the most beautiful bikes you can find. For others, they are silly and not entirely practical motorcycles that try to fit in a niche already stuffed full of ADV and dual-sport bikes.
Whatever side of the spectrum that one's opinion lands on, there have been some designs over the years that just look good. As in, properly, desirably good. The kind of design that makes you stop, turn around and crouch down next to the bike to inspect the more intricate bits about it.
The original idea of a scrambler, way back in the day when motorcycles were just motorcycles and didn't have sub-categories, was that of a road bike with the valuable bits that could get dinged offroad moved up on the bike. High tailpipes, longer suspension travel, decent ground clearance, all while still keeping the essence, the character of the bike intact.
We here at BadAss sit mostly in the love-em category, and as such, we thought we'd take the time to share with you what our favorite scramblers are that are still available to buy lightly used.
BMW R NineT Scrambler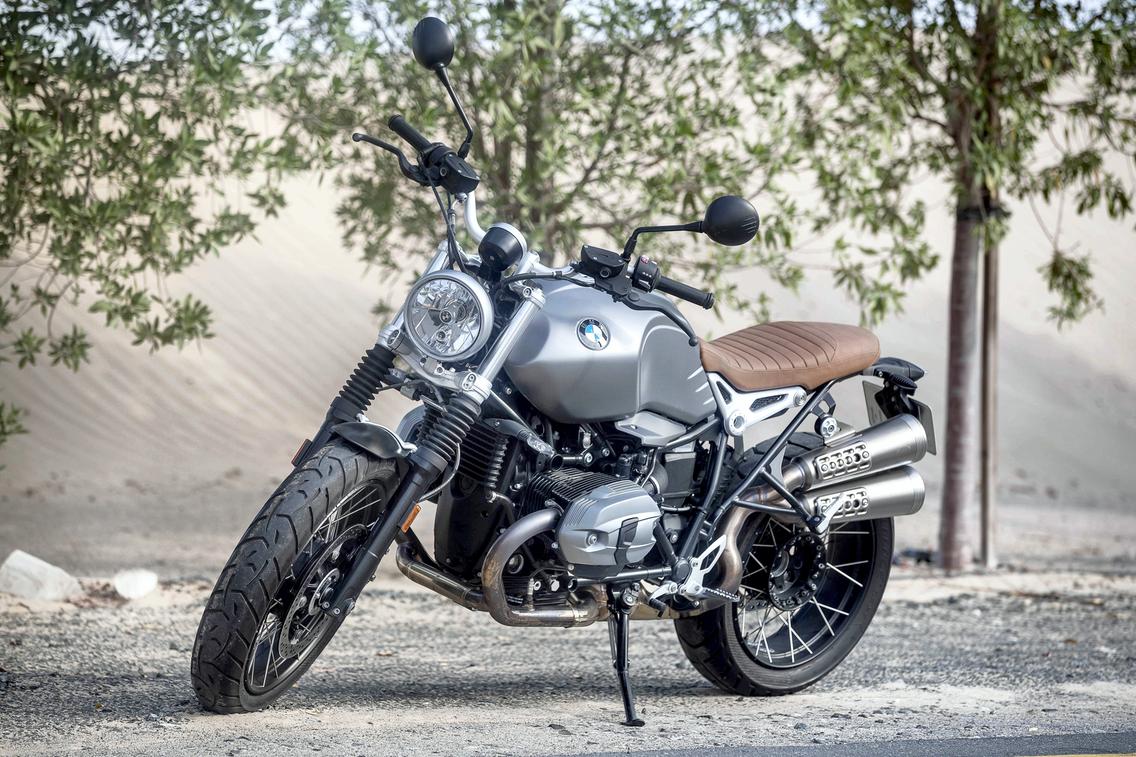 The BMW R NineT Scrambler is quite literally the image that one would find in a dictionary next to the words "scrambler motorcycle." It has the lines, the rugged good looks, the aggressive rake of the R NineT heritage line, but then you notice the exhaust headers are tucked tight up to the engine, and the exhaust itself is a good foot above where it usually sits.
Knobby tires and the sealed front forks also talk to the ability of this boxer twin-engined bike to get down and dirty if it needs to. But if you don't need to go off-road, you'll still have an R NineT to carve some canyon roads on, or survive the urban jungle and commute with. We think it just looks badass.
The 2020 version starts at $12,995.
Moto Guzzi V7 III Rough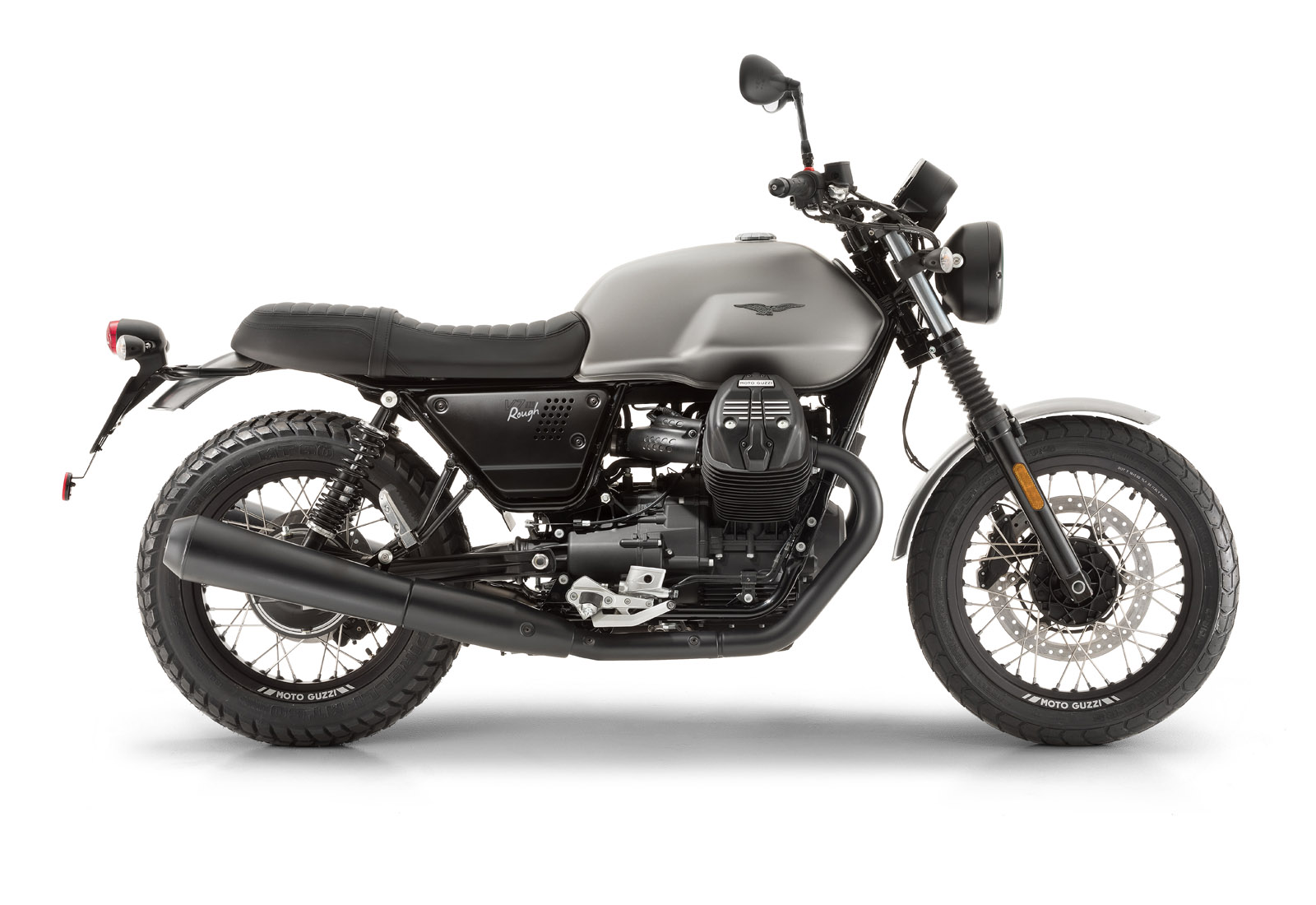 Utterly and classically Italian, the Moto Guzzi V7 III Rough has a great name and a great look. We love the quirky and different bikes here, and the transversely mounted v-twin of the Moto Guzzi V7 III has always brought one of those little grins to our faces.
The Rough doesn't have the raised exhaust one would like to see on a scrambler, but everything else ticks off all the right boxes. Big, knobby tires. Sealed forks. Extra suspension height in the rear. A no-nonsense paint job that is applied a little thicker to be more durable. And the stylish side bash plates with the "Rough" script on them bring out that little grin again.
The V7 III Rough starts at $9,190
Husqvarna Svartpilen 401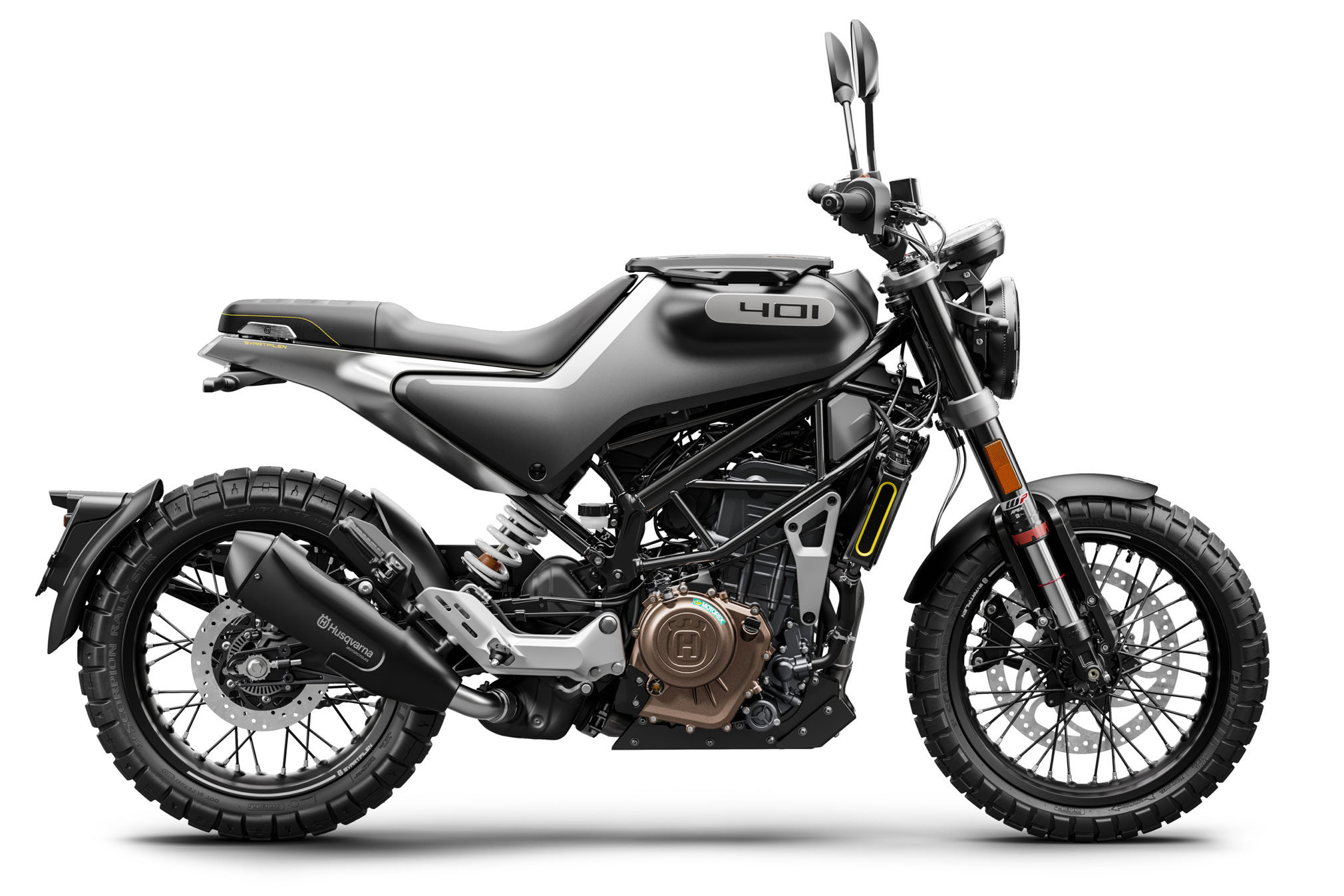 The Husqvarna Svartpilen 401 (and bigger brother 701) is a scrambler style bike that wants to get down to the job, and not mince words about it. The styling is aggressive and in your face, the exhaust is big and barks when you rev-match for your downshifts, and the visible suspension for the rear wouldn't look out of place on a car, let alone a bike.
Husqvarna bills the bike as an entry-level commuter and urban explorer bike, but we know it's just their marketing speak for "go have some fun on this beast." The lowered handlebars, the single-seat, the pegs strong enough for a rhinoceros to stand on… this thing is meant to get scrambling.
The 2020 Svartpilen 401 starts at $6,399
Ducati Scrambler 1100 Sport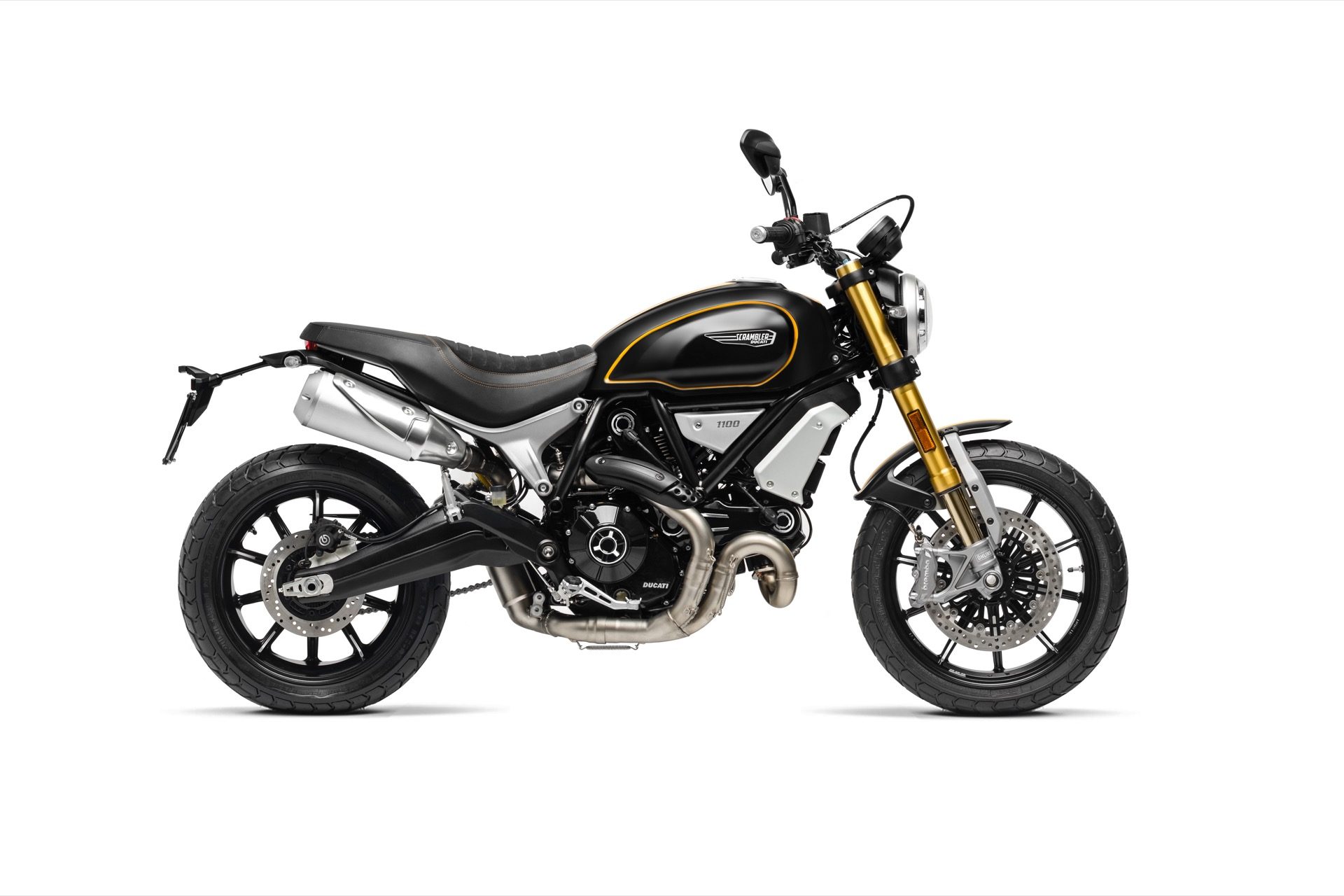 The Ducati Scrambler 1100 Sport is a machine of insane numbers. Just under 60 inches wheelbase, 454 lbs wet, 1079 cc desmodromic L-twin, 86 HP, 65 lbs-ft of torque. Basically, this thing is meant to be agile, fast, and powerful.
And then you get the styling, which is enough to stop anyone in their tracks. Twin under-seat exhausts. That swingarm that starts high and swoops down to hold the rear. The single-sided suspension. The diving, curving, almost dancing exhaust headers. The honking huge front brake discs. All of it is pure Italian power, and more than one of us have said: "all of it, I want all of it."
The 2020 Ducati Scrambler 1100 Sport starts at $15,095
Triumph Street Scrambler
Things don't really get much more beautiful than a well-made Triumph. And the Street Scrambler is definitely throwing its weight entirely into the scrambler styling. It all just looks…. right.
Details both subtle and major make the Street Scrambler a thing of beauty. That high mounted exhaust with a thermal buffer where your leg goes over it is sublime. The reinforced lower frame with a bash plate is rough and ready. The wire-spoke wheels with the street tires that have just a touch of raised pattern for off-roading.
And don't forget the 900cc Bonneville-derived parallel-twin engine that fills those exhausts with noise. Beautiful, thrumming sound. The thumping idle, the roaring road note, the beautiful barks on downshifts. All of it beautiful.
The 2020 Triumph Street Scrambler starts at $11,000.
Indian FTR 1200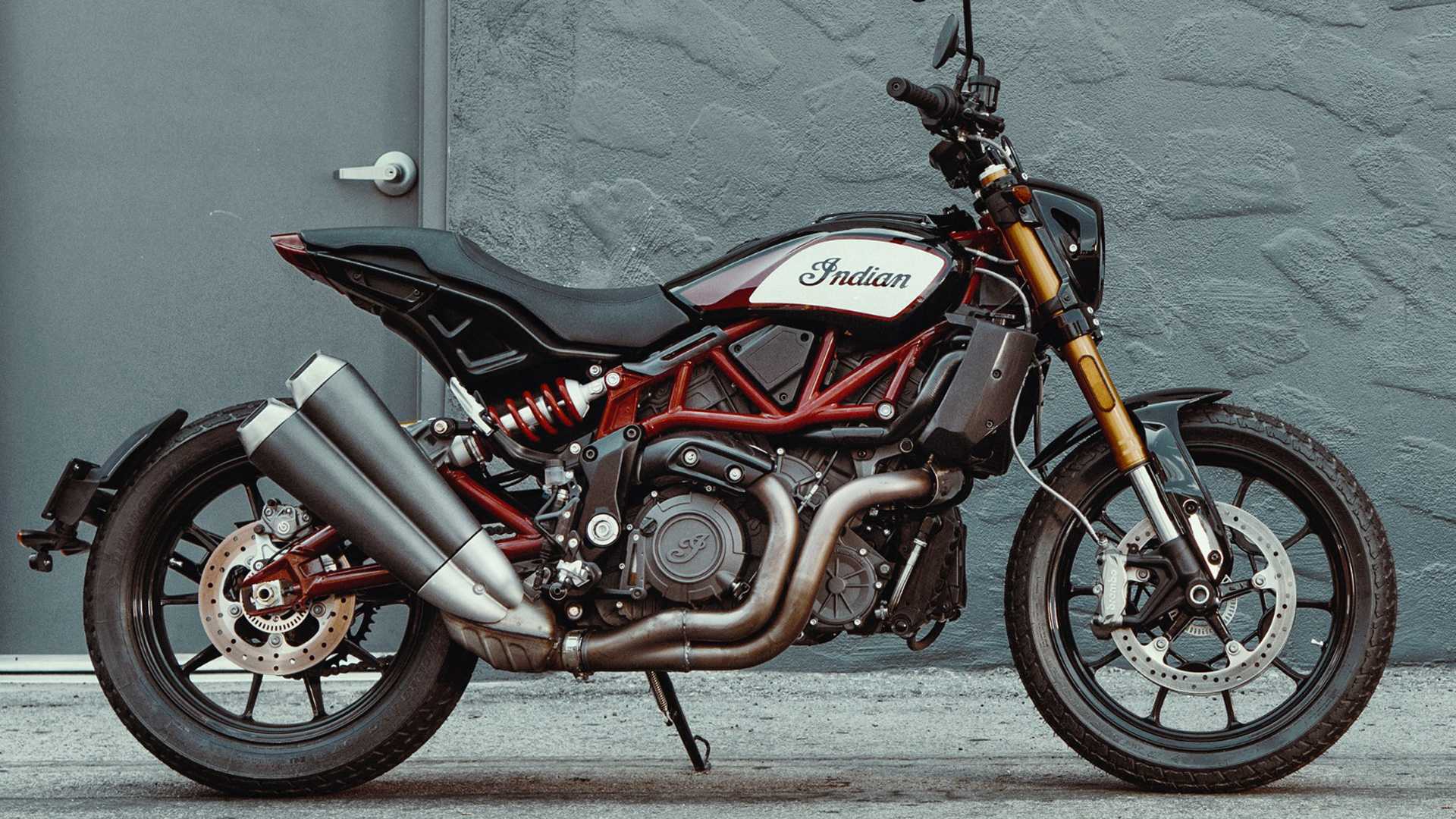 "Indian makes a scrambler?"
Much to our surprise, they do. And it has actual, viable credibility as one too. There is a series of motorcycle racing that is popular in some areas of the States known as flat track racing. It's one of the most sideways, dirt spewing, rough and tumble motorcycle racing series in existence. And Indian make a purpose-built race bike known as the Scout FTR 750.
This very motorcycle, the FTR 1200, borrows a lot from that bike. The trellis frame with the 1203cc v-twin as a stressed member. The high mounted swingarm and suspension high and tucked in. The raised exhausts and the long, low profile of the tank and seat. It may be an Indian motorcycle, but we'll be damned if it doesn't look like it's ready to scramble over pretty much anything.
The FTR 1200 starts at $11,999
Honda Monkey 125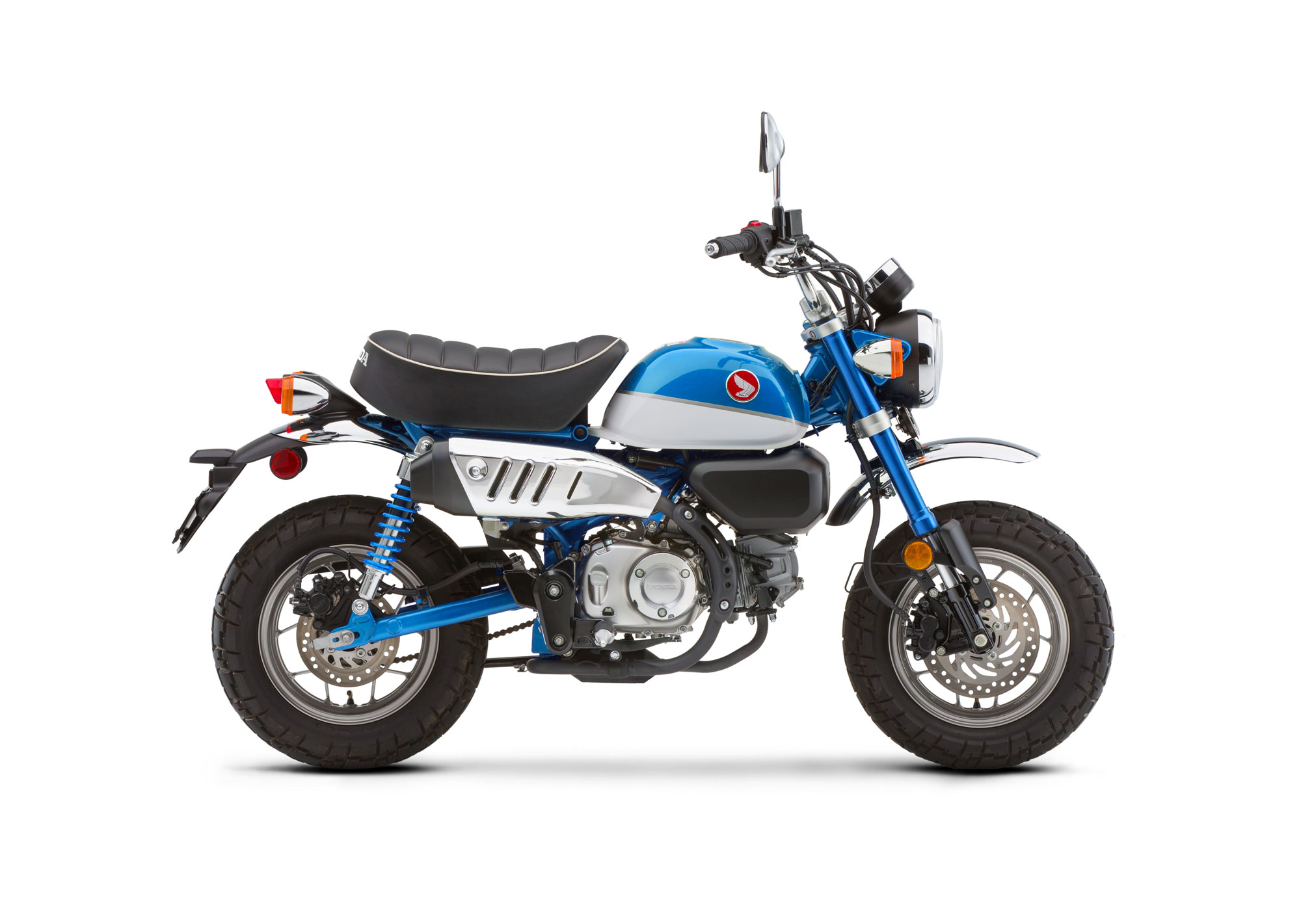 Okay, yes, we are stretching the definition of a scramble a bit here, but one of our content writers does put up a pretty good argument that the tiny little Honda Monkey has a credible claim to being a scrambler. There was some back and forth about it, but we can't dismiss the logic of his reasoning.
Firstly, it has a raised exhaust, tucked up tight to beside the seat. It has knobby tires, ready to grip both pavement and dirt. It has high ground clearance. It has a stiff rear swingarm that comes down from a high pivot point. It has sealed shocks at the front, and twin shocks at the rear. It has pegs you can stand up on without worrying about bending them. And a couple of insane motorcycle journalists did take them 1,000 miles through the Baja (a fun 30-minute video worth watching) and the bikes survived.
Basically, it's a mini-scrambler, and that's perfectly fine by us. Plus, once you get down to it, it is a beautiful little bike in a quirky, retro kind of way.
The 2020 Honda Monkey starts at $3,999