10. Star Wars Boba Fett Helmet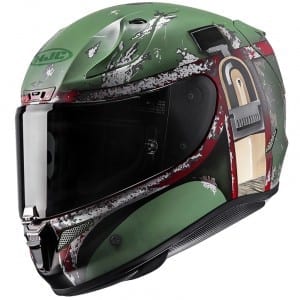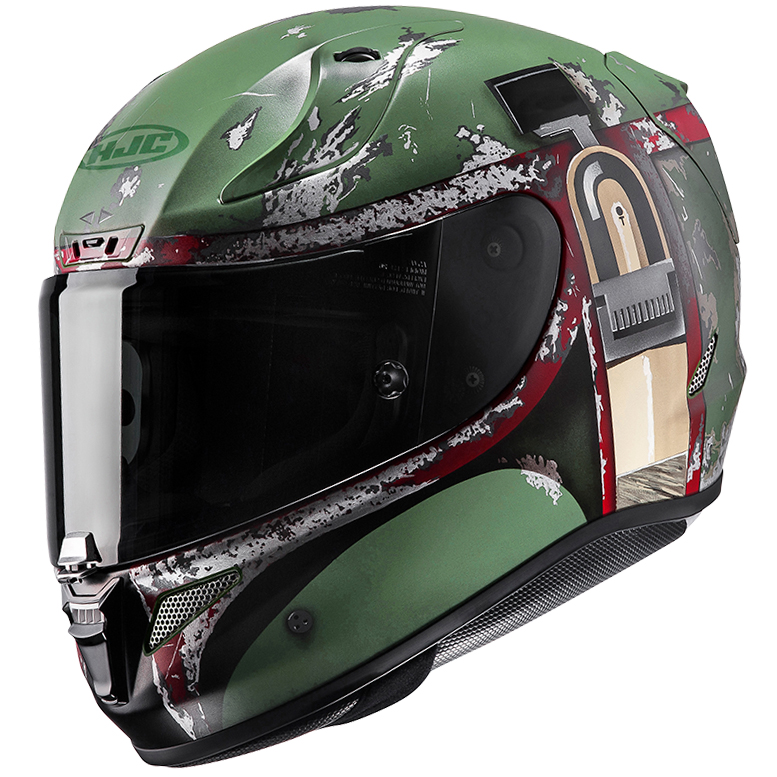 The legend of the Star Wars character Boba Fett has been applied to this state of the art RPHA 11 Pro helmet by HJC.
Rumor to be having his own episode in the next series of movies that are currently being filmed and released, we would love to see more of this legend from our own childhood.
9. Naked women helmet liners by chemical candy customs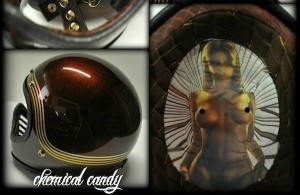 Did you say Naked? Chemical Candy customs does not stop with outside of the helmet, they go ahead and use the inside of it as a blank template for artistic creation as well.
Here are my Top 10 favorite helmets by CCC.
Riding behind bars on the open road in a full skeleton face style helmet = one badass biker.
You may not be tough enough to pull this look off. Most likely you are not.
Sorry.
7. Spiderman Motorcycle Helmet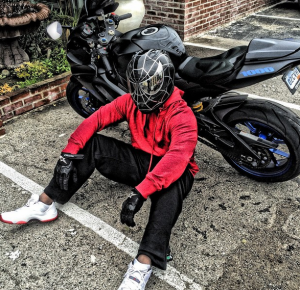 Spider man motorcycle helmet – the all black edition, will make you go faster, jump higher, and kick more ass.
Maybe not, but wearing it might make you feel like you can. Just gonna have to try it for yourself and see.
Here are about 20 more spiderman helmet designs.
The Venom Helmet is also now available.
6. Shark Raw with Drift Camera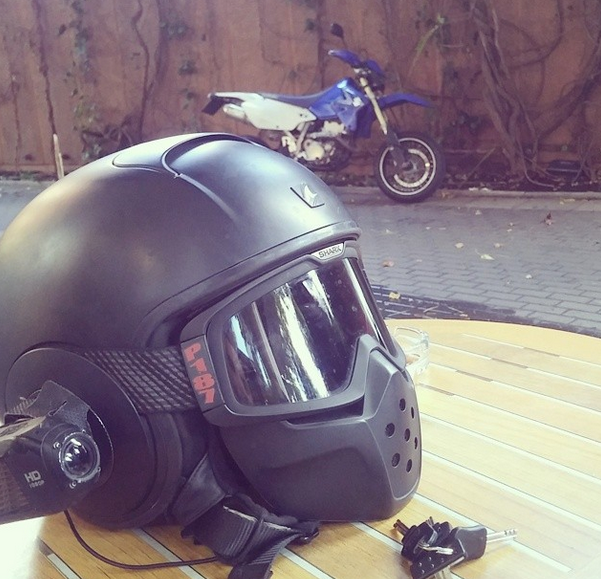 Upgrading the Shark Raw with an action camera like the Drift turns that black helmet into a personal camera man. Stunts, tricks, and accidents now can be recorded in first person, all in HD. I love technology 🙂
5. Halo 4 Didact Helmet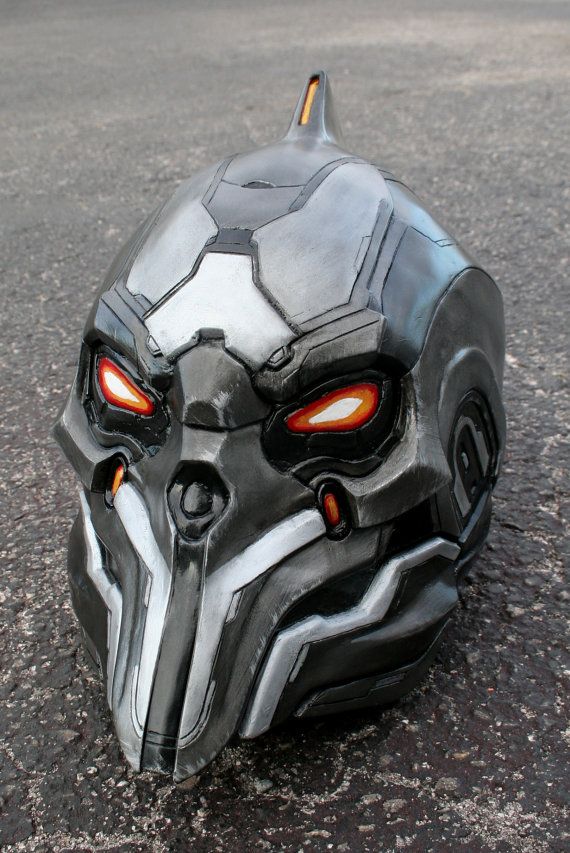 Step aside Master chief, this upgraded Halo 4 helmet is going to scare more children than you can.
 4. Scorpion Covert Ratnik Helmet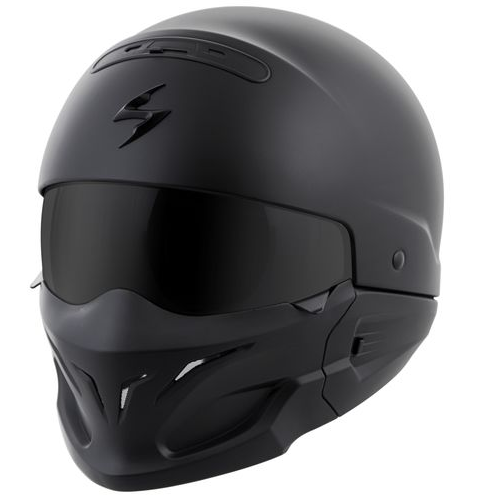 The Scorpion Ratnik Helmet has a removable front face shield and side collars making it a truly unique and highly customizable motorcycle helmet. We'll be sure to see some very creative designs happening on this one this summer.
3. Skully AR-1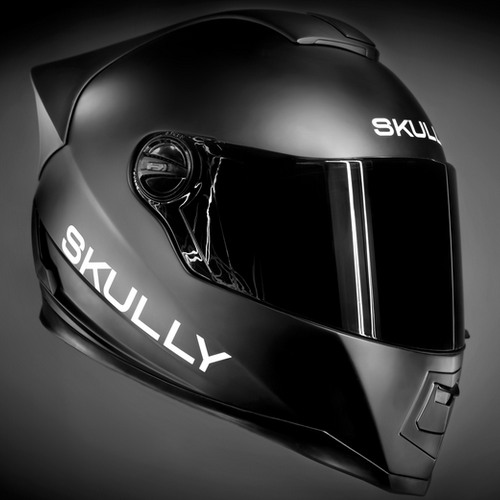 New to the scene, the Skully is mixing up motorcycles with technology. Bluetooth, GPS, and a heads-up display inside of your motorcycle helmet – you might feel like the Iron Man himself while racing 100+ in this one.
After production starts next year, this will most likely be the coolest motorcycle helmet of 2015-forever.
*UPDATE – Skully has been shutdown. The board has removed the guy in charged, and closed the doors on further development of this technology based helmet.
Someone will pickup where they left off, but for now it Skully is no more. 
2. Bell Rogue Motorcycle Helmet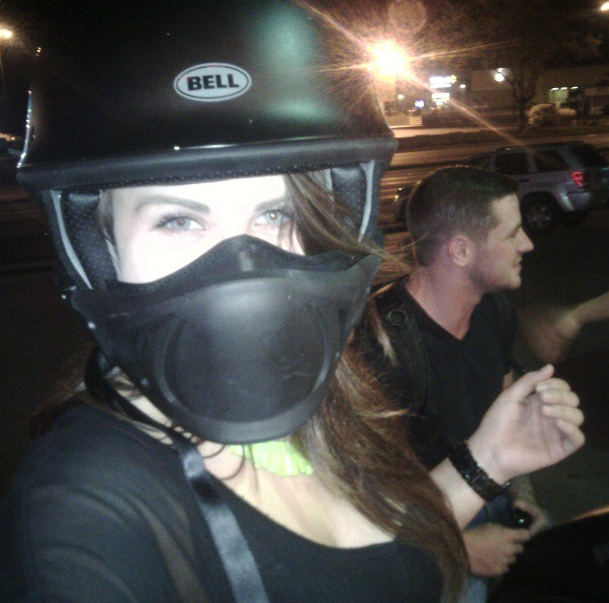 The Bell Rogue is a helmet with an additional mask, unique to a full faced helmet. You get to choose your own riding glasses as this helmet is open in the eye area. Some custom helmet painters have been having a fun time with this one.
1. Shark Raw with custom paint job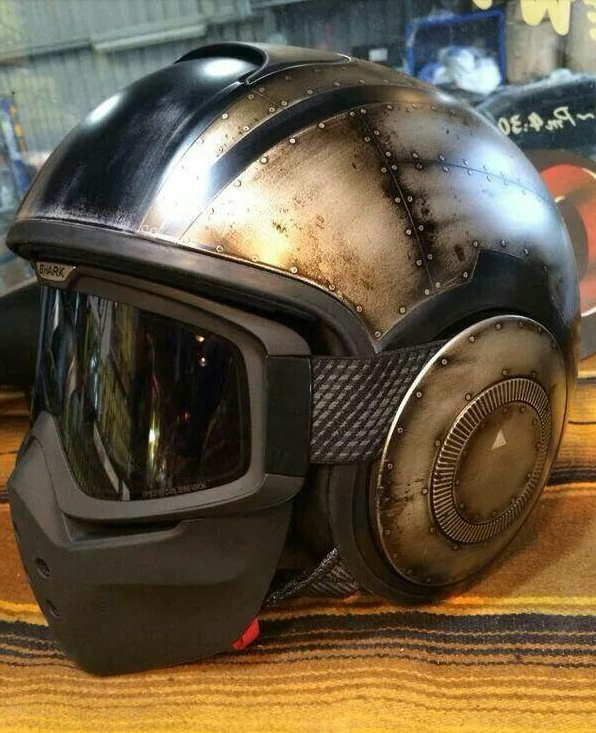 The Shark raw is one of those hybrid crossbred helmets that is almost a full faced helmet, and can be worn like a half helmet. The mask does not provide hardly any impact protection, but it can fend off a June bug or two. And the full goggles provide some nice wind/noise protection.
The custom paint opportunities on this model of helmet also are a bit more unique than its other counterparts.
3 of the Coolest Helmets – that I would not get caught DEAD in.
The Skunk Helmet – The Head Helmet – And The Full Moon Helmet
See Also:
[pt_view id="dd169a9cee"]