50. Smiley Helmets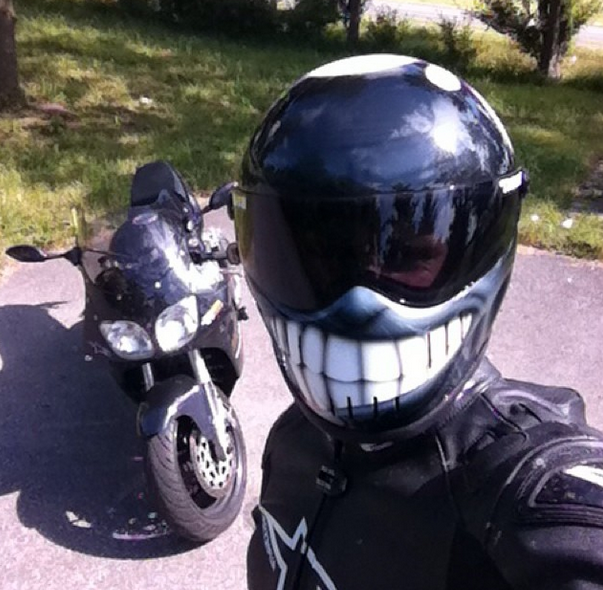 Open roads and big smiles. That's what the Smiley helmet does to the person wearing it, and all who see it – especially for the first time.
How can you not crack a smile at one of these? They are common on the Bandit Helmets, but this airbrushed paint art can be found on almost any brand of full-faced helmet.
49. SOA Lid – Sons of Anarchy Signed

A Sons of Anarchy Helmet signed by the entire cast of the show is a collectors wet-dream. So is being a guest on the show (hint, hint) for a regular ol' biker like me. I did meet Jax once in person at a rally, and that was pretty cool. Forgot to get him to sign my helmet though 🙁
48. Permanent Marker Custom Helmets

Drawing on a helmet with a permanent marker? Yup, you don't need paint, brushes, airbrushes or a a lot of art/design experience to get started with one of these. There are also some popular brands putting out some really cool designs pre-printed in a faux-permanent marker helmet design. Grab a fine-tip and get to doodling. Here are a few more designs for your new sharpie helmet.
47. Harley Helmets by bell customs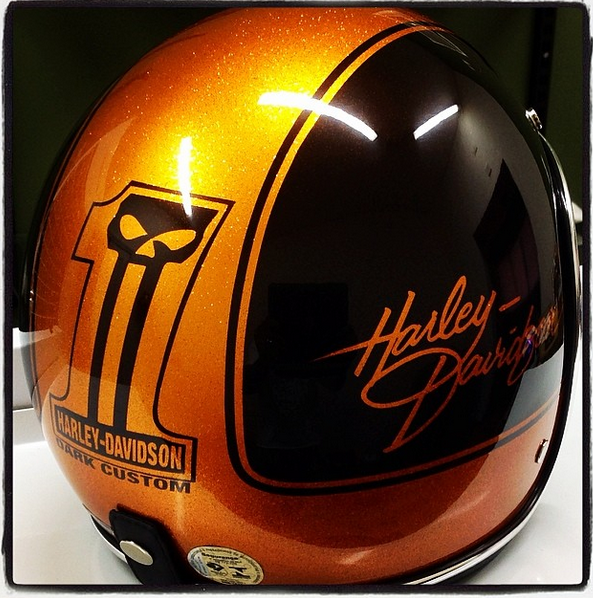 Old school custom harley helmets have a feel and style to them that remind me of the 70's. (ok, movies from the 70's) Something about the Harley brand combined with the original bikers of old.
46. Reevu Helmet

Reevu Helmets have a mirror on the top of the opening while looking from the inside out of the helmet that shows you what is going on behind you. A path of mirrors wraps around the top to get you a clear view of the zombies that are riding up on your tail.
These High Tech Helmets are trying to make you safer on the road. Something that we all want and need from ride to ride.
45. Fallout Helmet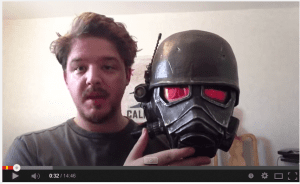 Fallout video game helmets bring out the geekery side of the little boys in us all, if you admit it or not.
Thinking back to the time of video games, this helmet reminds me of a cross between the Halo and Redhood.
Here are a few video walkthroughs of how to do it.
44. Iron man Helmet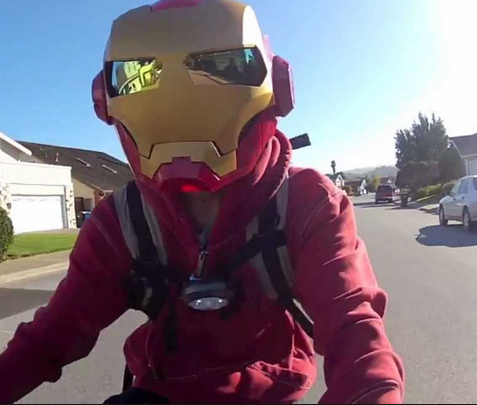 Wearing an Iron man helmet will make you feel like, – well, Iron man. And they are not that hard to make either. You won't find an actual motorcycle helmet in production, but the color schemes can be found on a few. Steampunk Iron man get a +2 on the geek scale.
43. Carbon Fiber Simpson M30 Motorcycle Helmet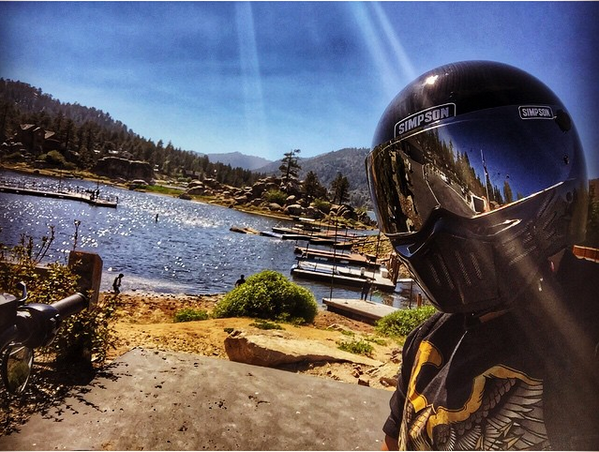 Nothing can quite double the cost of a motorcycle helmet like making it out of carbon fiber. File this under the "what to blow my extra cash on" when I become filthy rich category. But they are sexy….
Here are some carbon fiber motorcycle helmets that rival this one.
42. Pirate Bandit on a Bandit Helmet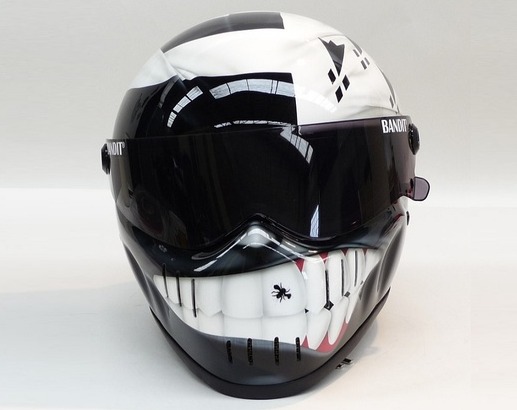 Pirate Bandit, check. If you are going to wear a helmet called "Bandit" it better be painted like a pirate.
Arrrrrrrrrr!….. (couldn't help it)
41. Optimus Prime – Transformers Helmets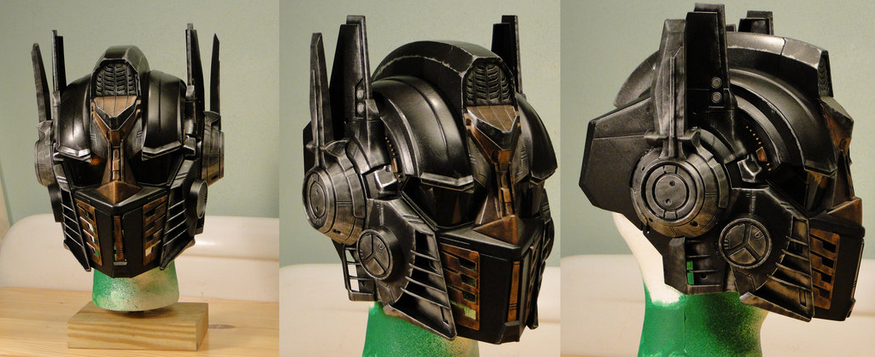 Transform you helmet into a transformers helmet! (Terrible, i know – i know) The ultimate adult/little-kid can show of his crazy obsession with an Optimus or Bumblebee helmet from Transformers . Lights and voice changer would a +3 on the geekery scale.
40. Roof Boxer Helmet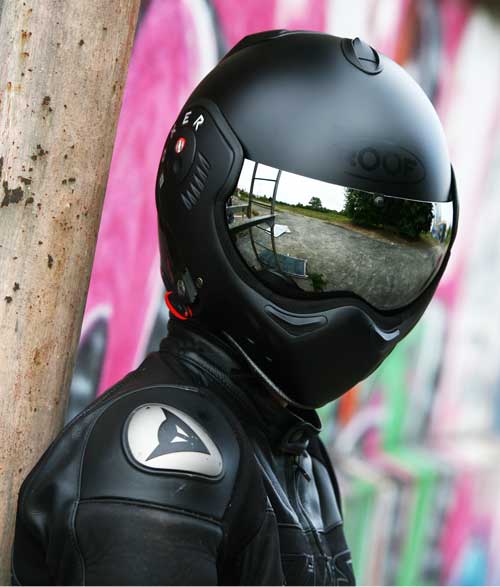 The roof boxer has a full helmet feel, with the modular capability. IMO, it's a more sleek take on the run of mill modulars. The front can flip up and out of the way, and you can ride with it open. Nice.
39. Monster Energy Helmet Design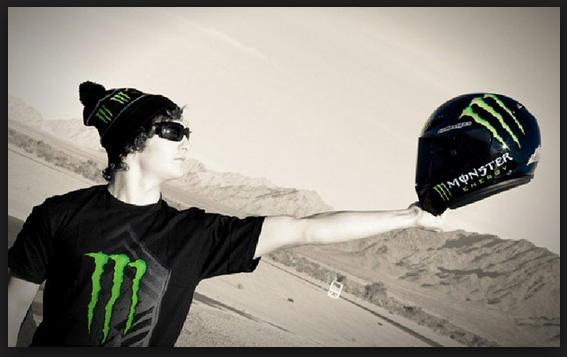 I have a love/hate relationship with Monster. Love to drink it, hate to see it plastered all over some suburban high school punks hat. Just me. The monster helmets on the other hand, will I guess I am a little biased. My site, my rules. The HJC RPHA11 Pro has a very slick Monster Energy Design also…
38. Carbon Fiber German Helmets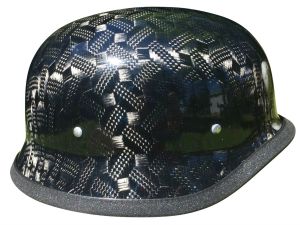 German helmets are the half helmets with the lip the flairs out all the way around the brim of the helmet. Usually black, you can find them in chrome and an assortment of colors.
When you make them out of a high strength blend of carbon fiber and kevlar, the look pretty sick, —>
You can check out just how German I am here.
and "Hau ab"
37. Steampunk Helmets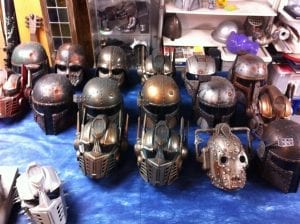 Steampunkers have it made when it comes to originality and creativity. What was once a heap of junk metal and scrap iron, is now a work of art. Bless em, you have some fine artwork – and sweeeeet helmets.
36. Pigtail Accessories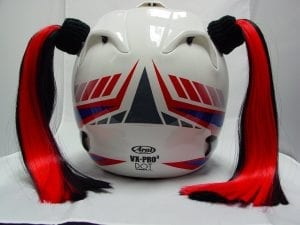 A fine accessory of the feminine variety.
Permanently or temporarily attaching a few pigtails on the rear of your helmet brings of that fine "biker bitch" attitude we all know and love. 🙂
Here are a few more of the coolest helmet accessories available. 
35. Star wars stormtrooper helmets
You are not a star wars fan unless you have yourself a Star Wars themed motorcycle helmet.
That is all .
34. Old school helmets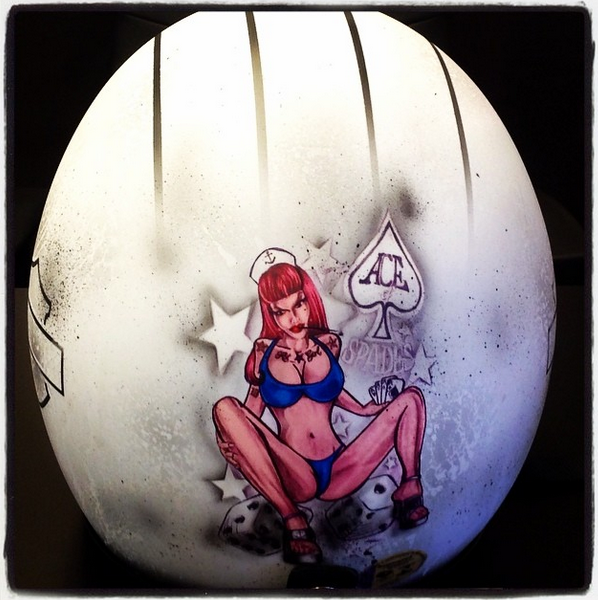 Old school – the 70's and 80's. There I said it, and getting old sucks. We can agree on that. Old school helmets draw inspiration and style from a time that has once passed. The originals – the first bikers – gave us a great name and reputation to live up to.
33. Steam-Punker Spike Helmets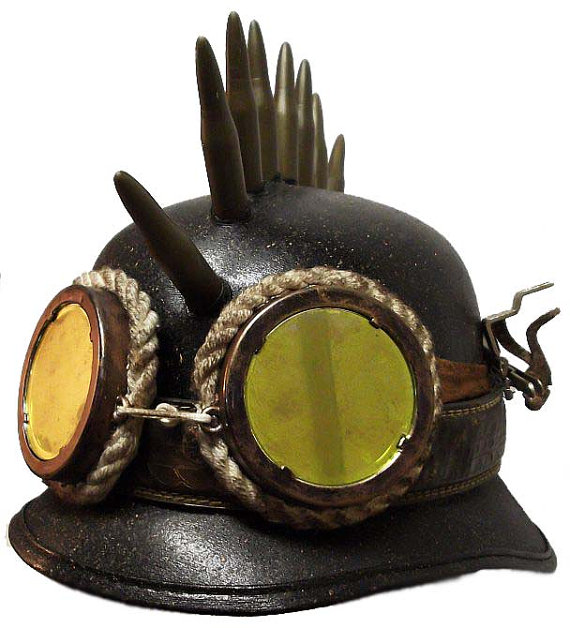 A difficulty rating of about 1 (on a scale of 1-100) adding a spike or a set of spikes to a helmet can give it that something extra it has been needing this whole time.
32. Apocolypse Helmets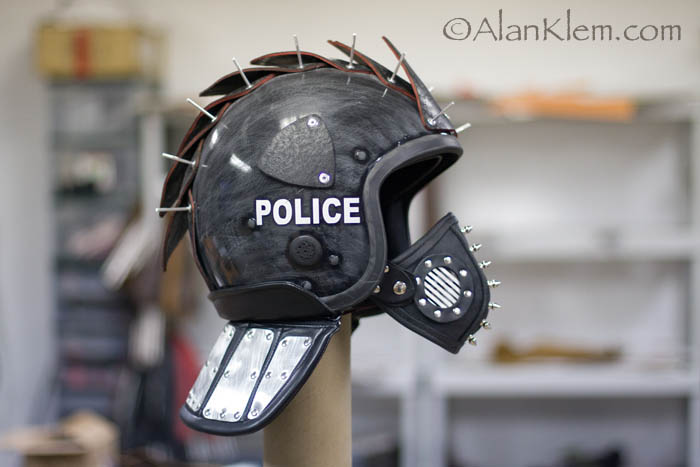 Better to be prepared for when the Apocalypse happens.  I know I'm not giving up my motorcycle, it's just going to have a few more metal attachments to be combat ready. And for my body, well – here are a few Apoc Gear Guides for Men and Women.
31. Predator Helmets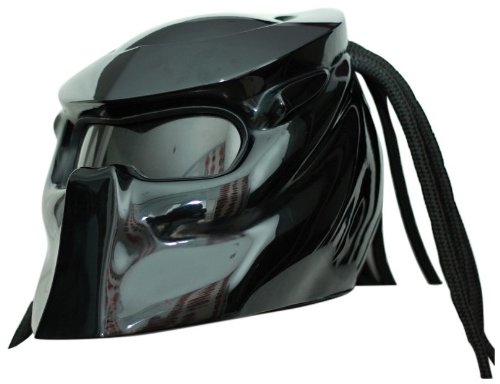 Scaring little kids in a predator mask is a lot easier when you can pull up next to them on a motorcycle on the street. Minivans with the family on board stickers – you have been warned. More Predator Helmets Here.