11. Red Leather Oni kabuki half mask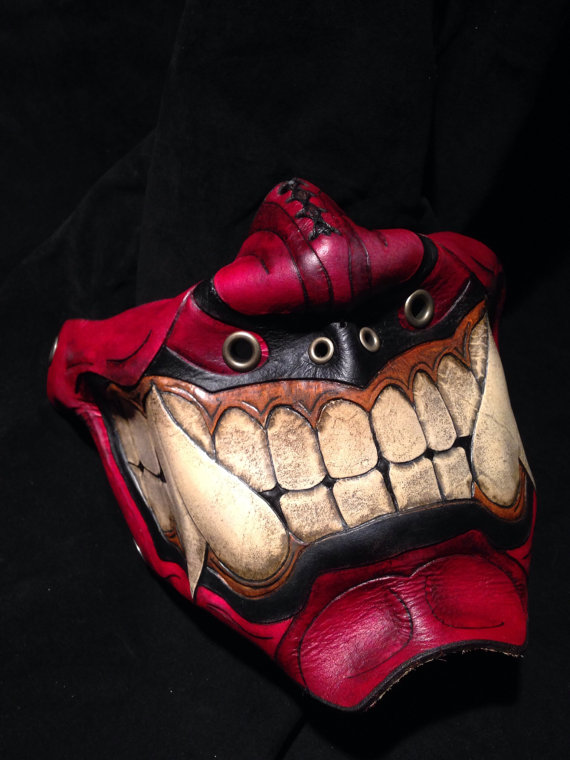 10. Deathstroke Motorcycle Riding Mask

9. Mass Effect Inspired – Handmade Leather Mask

8. Motorcycle Leather Mask "BRUTO" Black.

7.  Vintage Leather Motorcycle Biker Mask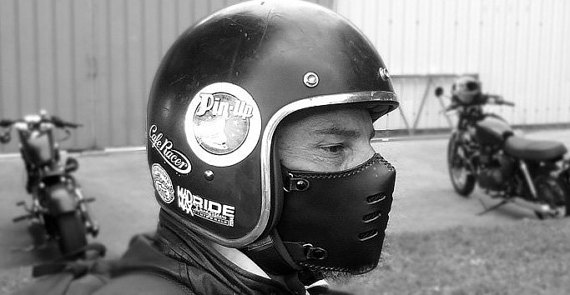 6. Custom Calavera Loca Motorcycle Riding Mask

5. Custom Dragon Style Motorcycle Riding Mask

4. Brown Leather Riding Mask Steampunk by Roll4Damage

3. Motorcycle Brown Leather Mask by Holler and Hood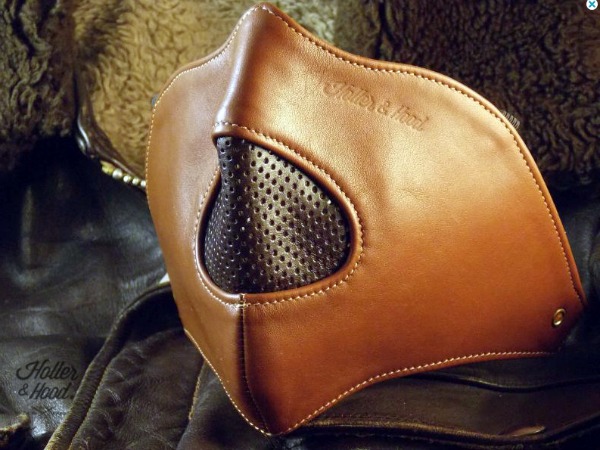 2. Handmade Leather "Cyborg-Skull" Mask by BKcustomworks

1. Dragon Slayer's Lower Half Mask by Epic Leather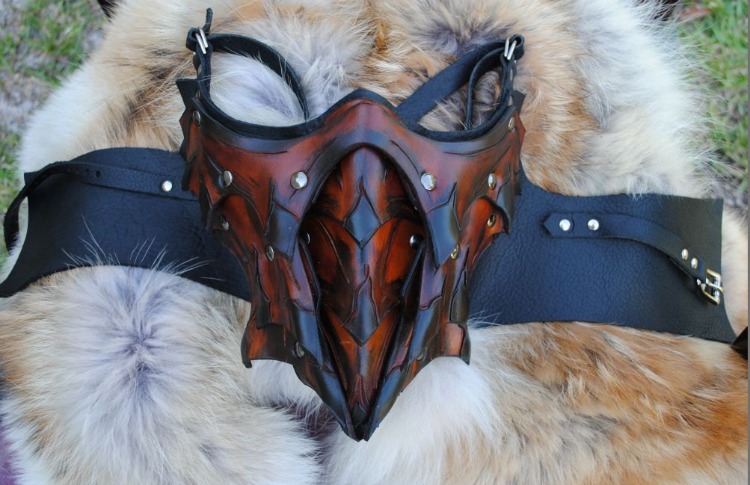 Just click on each of the above images and you will be taken to where you can get one of these badass leather face masks for yourself.
Some of the masks pictured in action: