Before you can run, you first need to learn to walk. And before you can walk, you need to learn to crawl. The same is true with getting the younger generation interested in two-wheeled off-road fun! There are definitely dirt bikes and trail bikes perfect for your kid to learn on, as well as have a blast riding around without too much risk of hurting themselves (all activities off-road have some inherent risk!).
In 2020, this list was originally created because some of our content staff themselves have younger children that they are excited to share their two-wheeled passion with. Being open and honest, the motorcycles that were chosen in 2020 are still the best bikes to start the young ones on, just with their 2021 versions. We extensively researched, asked the experts, scratched our heads, the whole nine yards. And we honestly could not come up with a better list of starter bikes.
And so, without further comment, here are the best bikes for your kids, 2021 version!
NOTE: Because of the inevitable growth of a kid over the preteen years, we have broken down the list into three categories: 7 and under, 7 to 10, and Over 10
Dirt Bikes For Kids 7 & Under
So your kid wants to get into dirt biking. We approve! These models are inexpensive, low power with a maximum engine size of 50cc, will require minimal maintenance, and be great bikes to learn on.
#4: Yamaha PW50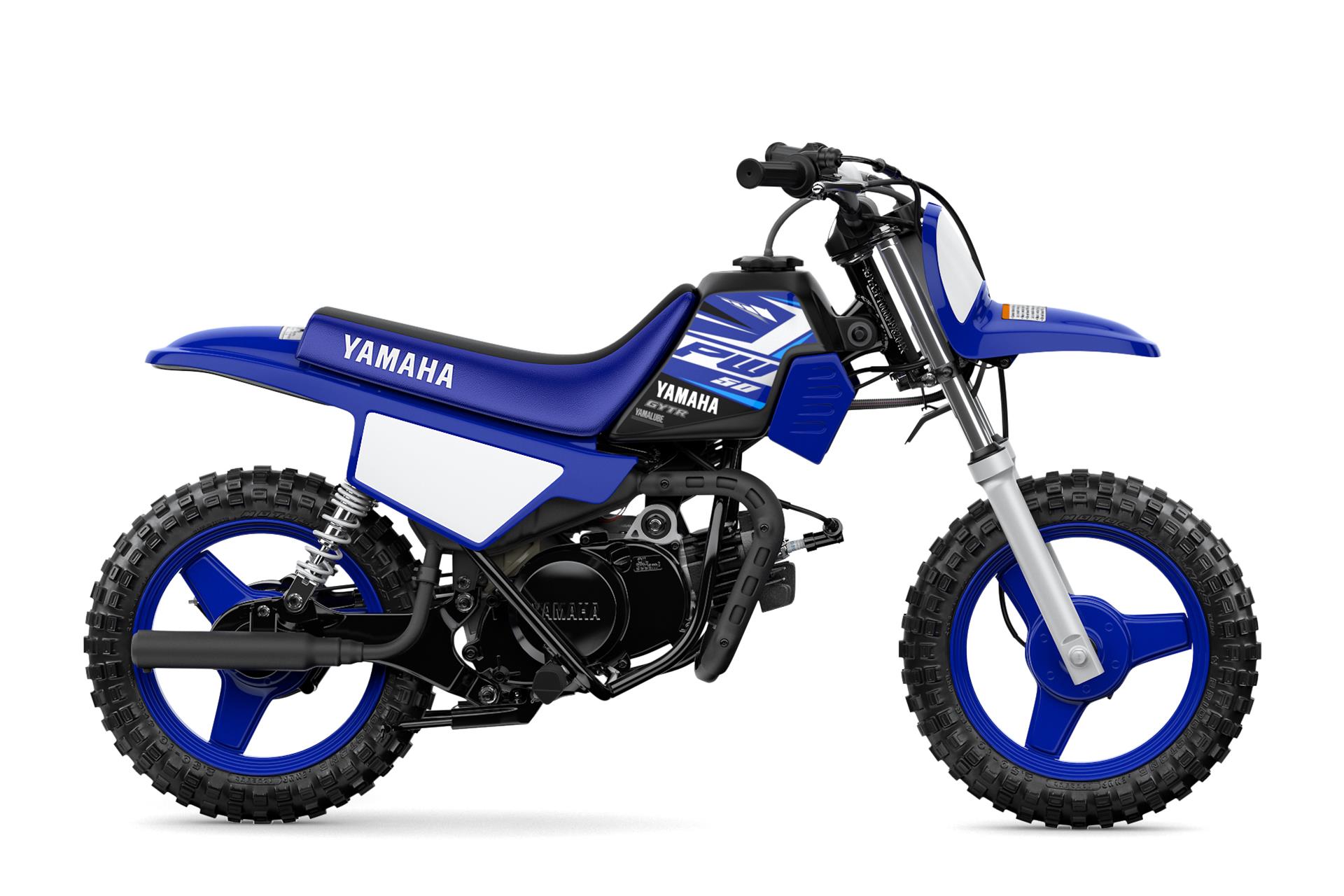 The Yamaha PW50 is the quintessential starter dirt bike. With a 49cc air cooled 2 stroke engine, it produces just about 2.5 HP, and has a single speed automatic transmission for twist-and-go fun. As well, the PW50 struggles to reach 25 MPH as a top speed meaning that your young dirt biker will more often than not be putting about between 10 to 20 MPH.
The bike also only weighs 90 lbs total wet. This is important, as it means that unless there is an unforeseen situation, if your kid comes off the bike (and honestly, that's part of learning dirt biking), it is not too heavy for them to lift it off themselves, dust themselves off, and get right back on. Another nice feature is that despite this bike a 2 stroke, you do not have to premix fuel and oil, as a special injector developed by Yamaha applies just the right amount of oil all the time.
#3: Suzuki DR-Z50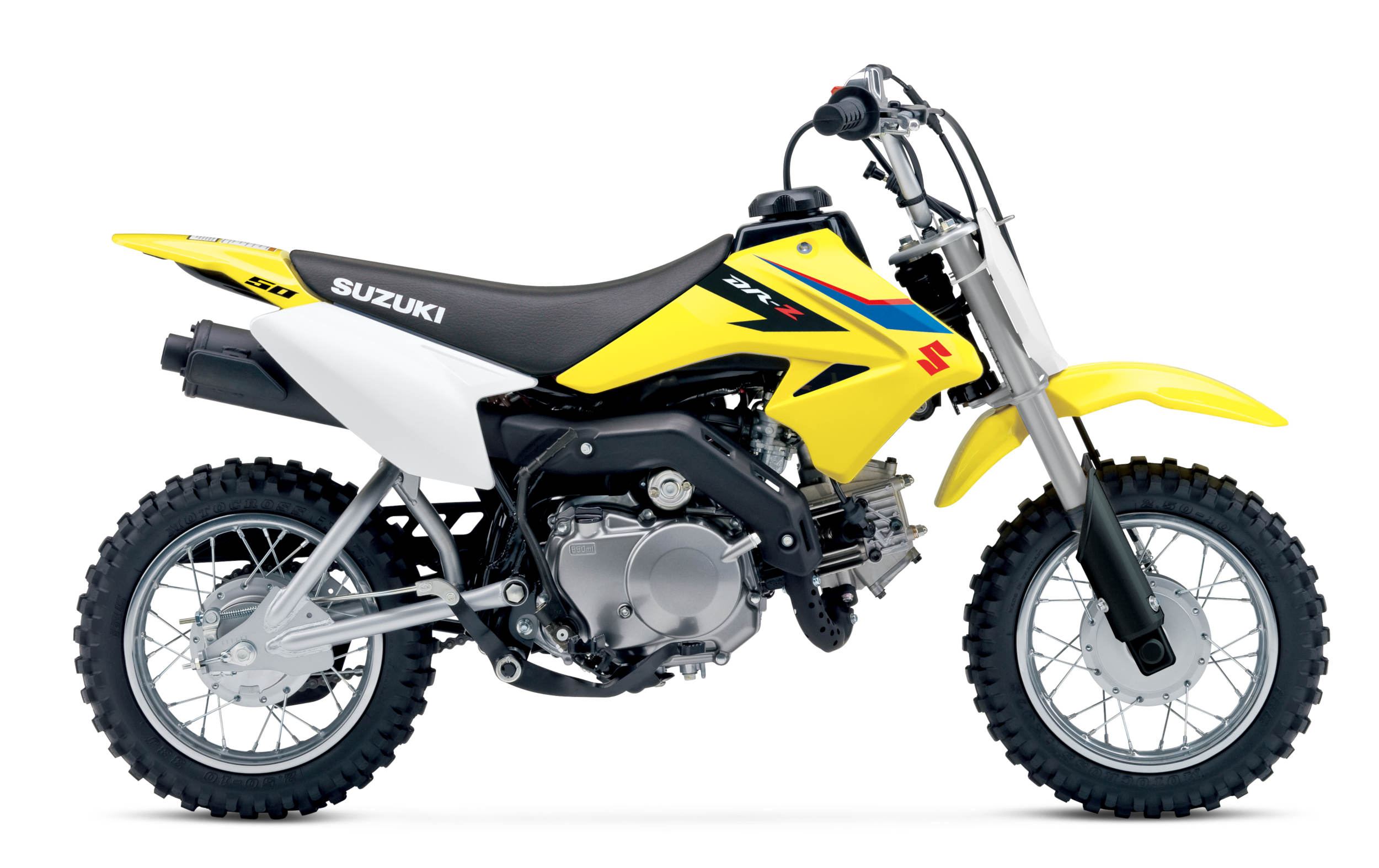 The Suzuki DR-Z50 is a bike that is a great little bike for the young one that is a bit more of an adventure rider, and can go trail riding with mom and/or dad. A 49cc 4 stroke engine produces a hair over 3 HP and is mated to a 3 speed clutchless semi-automatic. This allows the young rider to learn shifting, and they won't go speeding off into the distance as there is a speed limiter that won't let the bike go over 25 MPH.
A very parent friendly feature is that the bike uses a key, just like a full motorcycle, so mom and dad decide when the bike is ridden. Another feature that sets the bike apart is that it has both an electric start and a kick start. It is a bit of a taller bike, with a seat height of 22 inches, and a wet weight of 120 lbs. Suzuki did this intentionally, as the intended rider should be able to lift the bike without issue.
#2: Honda CRF50F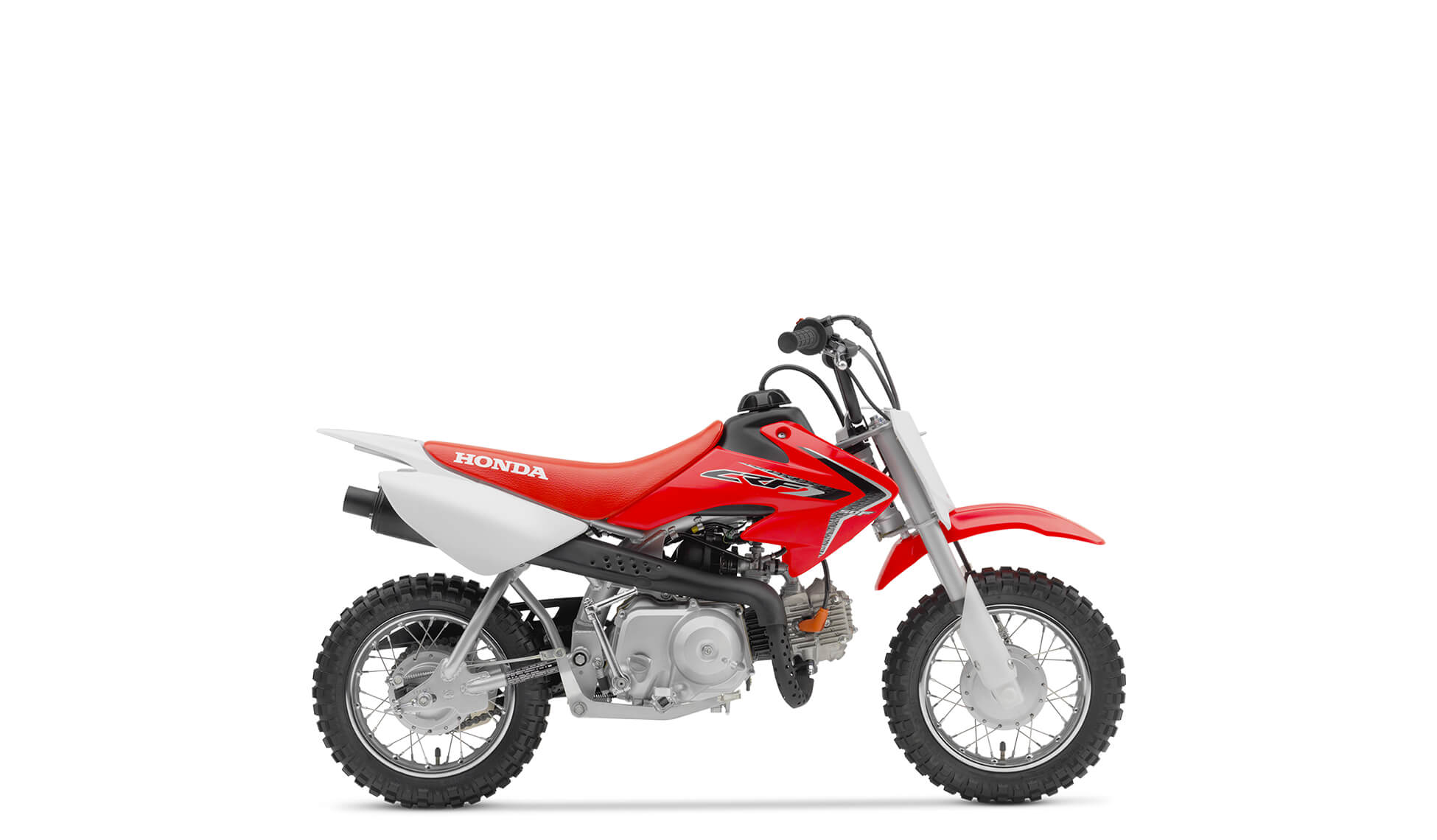 Much like the Suzuki DR-Z50 above, the Honda CRF50F is designed and intended for the slightly older beginner rider. A similar 49cc 4 stroke produces a similar 3.2 HP, however the 3 speed clutchless semi-automatic transmission on the CRF50F is a bit more sport oriented, so this bike can accelerate a bit harder.
The CRF50F also features a motocross like upside down front fork and adjustable suspension. A 21.5 inch seat height is friendly and comfortable. The CRF50F is kick-start only, and is aimed both at both the trail rider, and the potential motocross beginner. It is not a motocross bike, but the transmission shift points are spaced so that a kid can learn how to accelerate properly without damaging themselves.
#1: Yamaha TT-R50E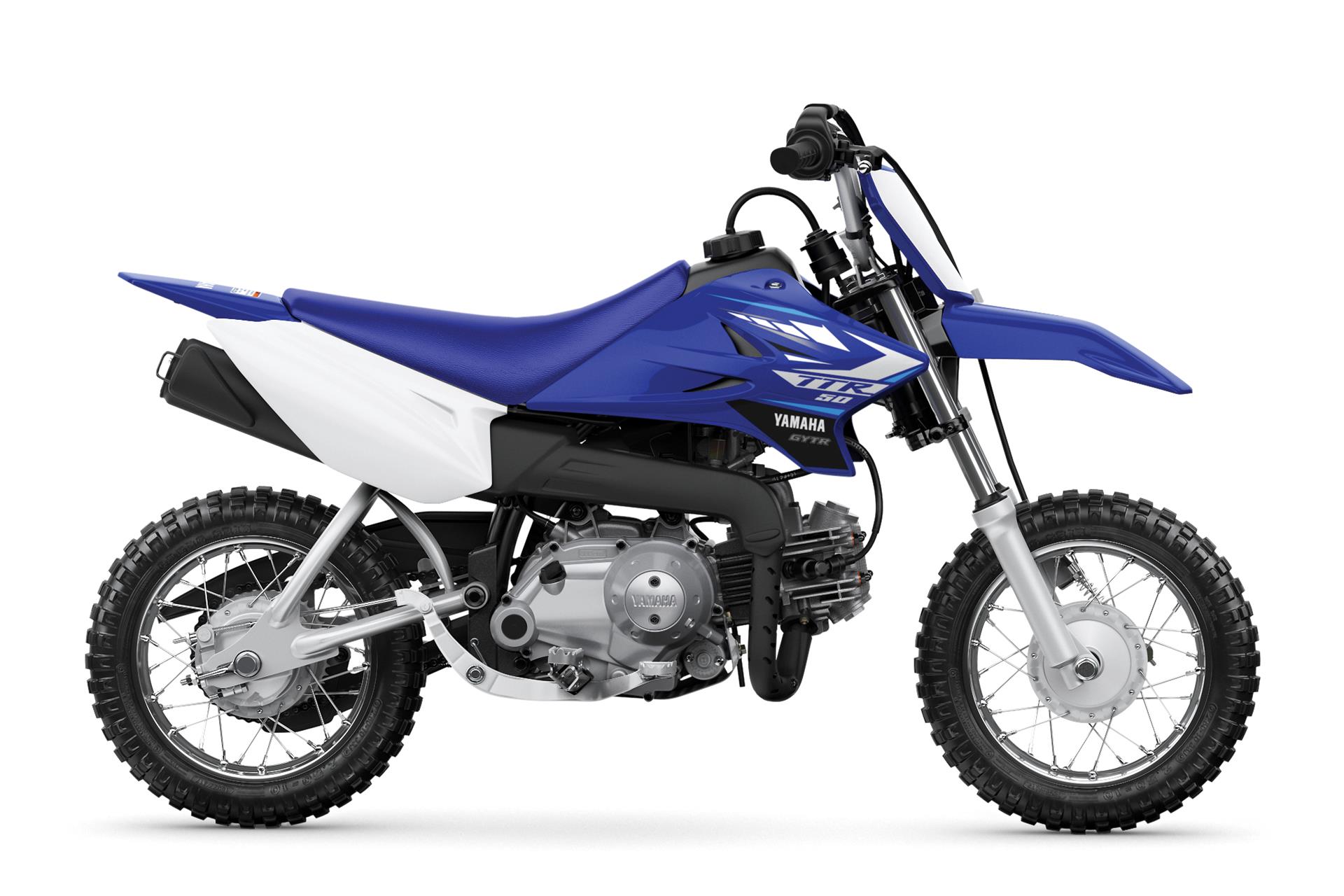 If your kid has been really, really good all year and does all their chores, this is the reward bike for them. Considered the best of the best across many reviews and riders, the little Yamaha is powered by a 49cc air cooled 4 stroke that puts out a seemingly weak 2.7 HP, but produces a lot of grunt due to a longer stroke than most engines in this range. It is squarely aimed at the kids with good heads on their shoulders, and has a 22 inch seat height.
This extra punch allows the TT-R50E to be a trail king, scrambling over tree roots, small rocky sections, and up decent grade hills. Unlike the Suzuki or Honda above as well, the 3 speed transmission on the TT-R50E is a true 3 speed constant mesh manual, with a centrifugal automatic clutch. This gives the shifting a lot more "real bike" feel, and we all know that when you feel that click! of a gear settling home, it makes the smile wider on the face.
Dirt Bikes For Kids Between 7 and 10
These bikes are for kids graduating up from the 50cc bikes above, or starting a bit older. Being larger, they are a bit more pricey, however still retain the beginner friendliness and lower power (max engine size 125cc) that will help your young one learn to "love the mud."
#3: Kawasaki KLX110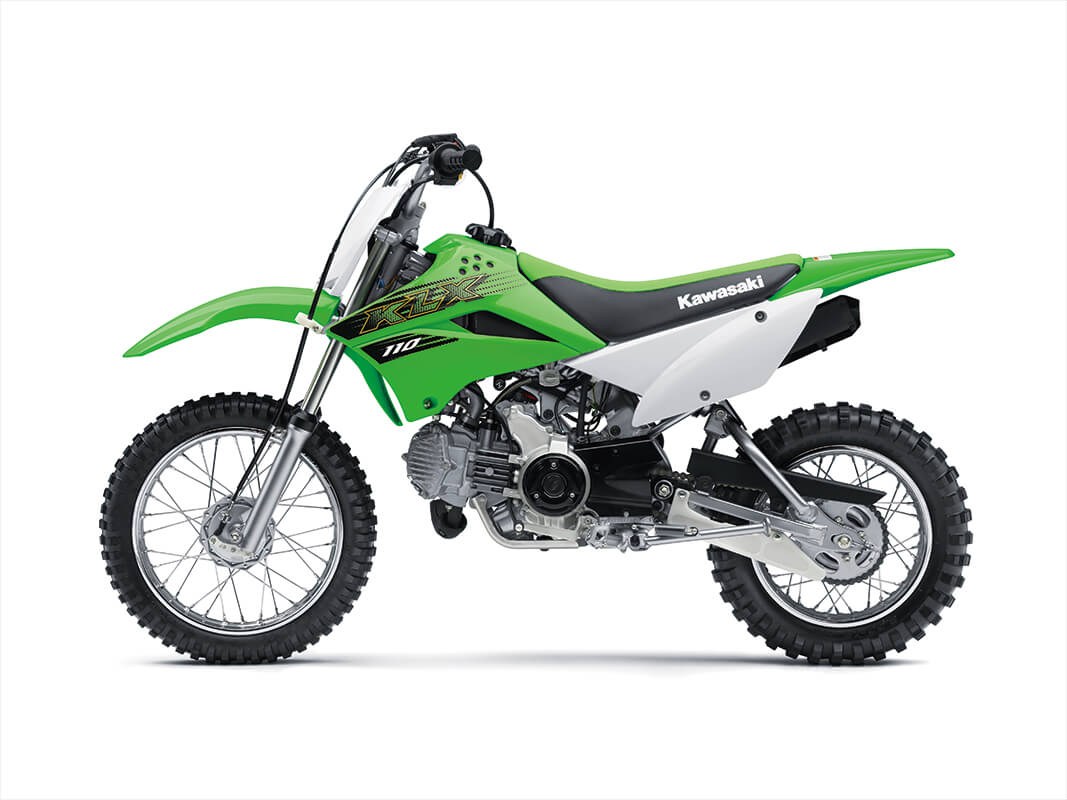 The Kawasaki KLX110 is a lightweight, nimble dirt bike with some serious attitude coming from a few motocross inspired features. A 112cc air cooled 4 stroke produces a peak 7.3 HP and a grunty 6 lbs-ft, powering a chassis that weighs only 168 lbs wet. A four speed transmission with automatic clutch helps learn gearing, and if you want to have a true clutched manual, the KLX110L is available for $200 more.
The KLX110 has proper levels of trail and dirt riding ground clearance at 10.5 inches, and the seat height is a very moderate 27 inches. The suspension is also much deeper than in the "Under 7" bikes, with proper rebound and stiffness to give your kid a feel for what proper trail riding is like, without being so stiff as to toss them off on a hard corner.
#2: Honda CRF110F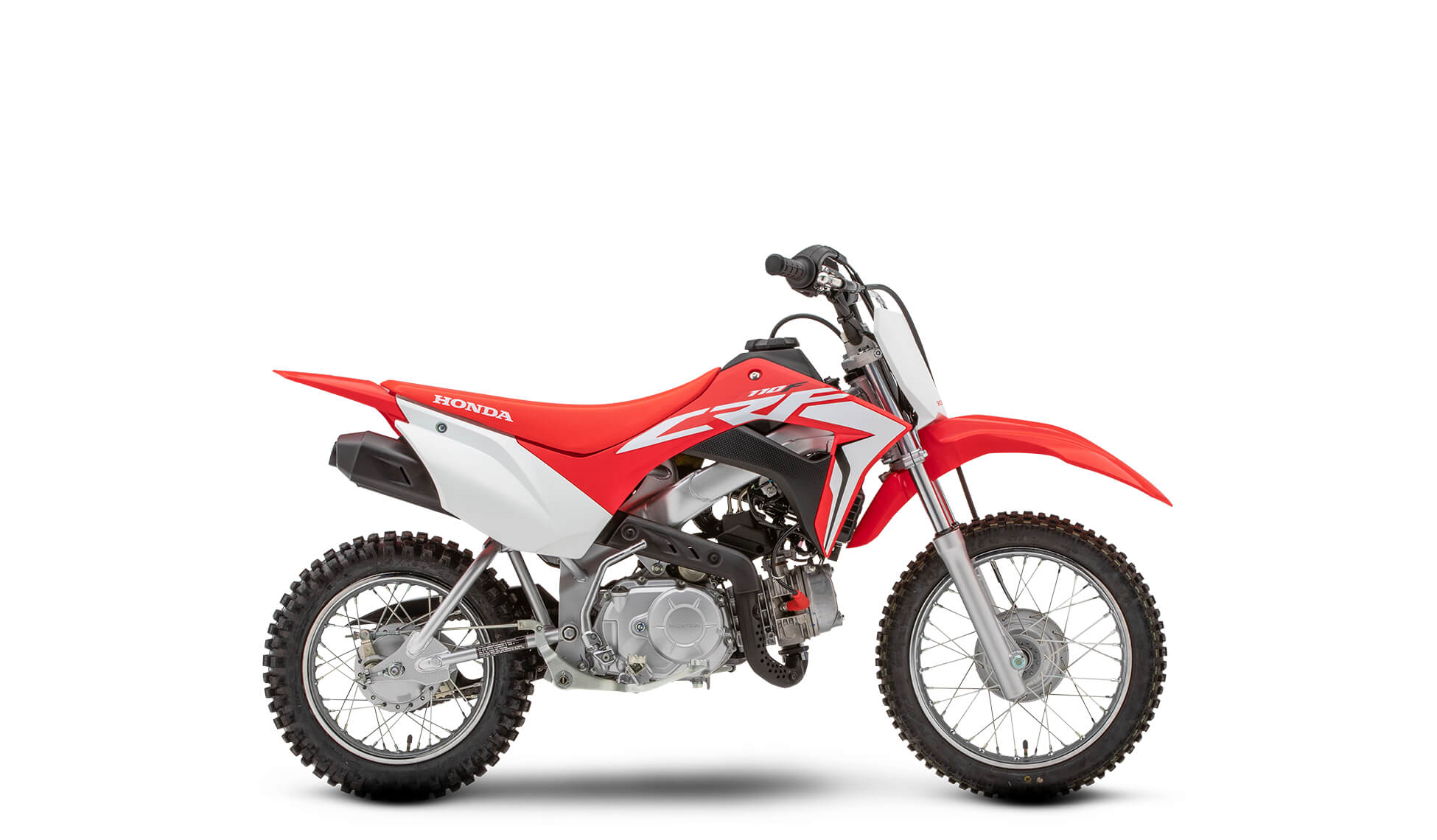 The direct competitor to the KLX110, the Honda CRF110F has a 109cc air cooled 4 stroke that produces 7.2 HP and 6.5 lbs-ft of torque, through a four speed transmission with automatic clutch. Where the CRF110F differs from the Kawasaki is that the power comes on very quickly at low revs, allowing for excellent drive out of corners and over obstacles.
The CRF110F is also more of a trail machine, with 7 inches of ground clearance and a seat height of 26 inches. The sacrifice comes in the form of slightly less suspension travel, but the gain is that it will introduce a young rider to a more aggressive feeling bike without it actually being super aggressive. This is a great bike for the kid that has said "hey, motocross looks fun!" but you don't want to buy a full on racing machine just yet.
#1: Yamaha TT-R110E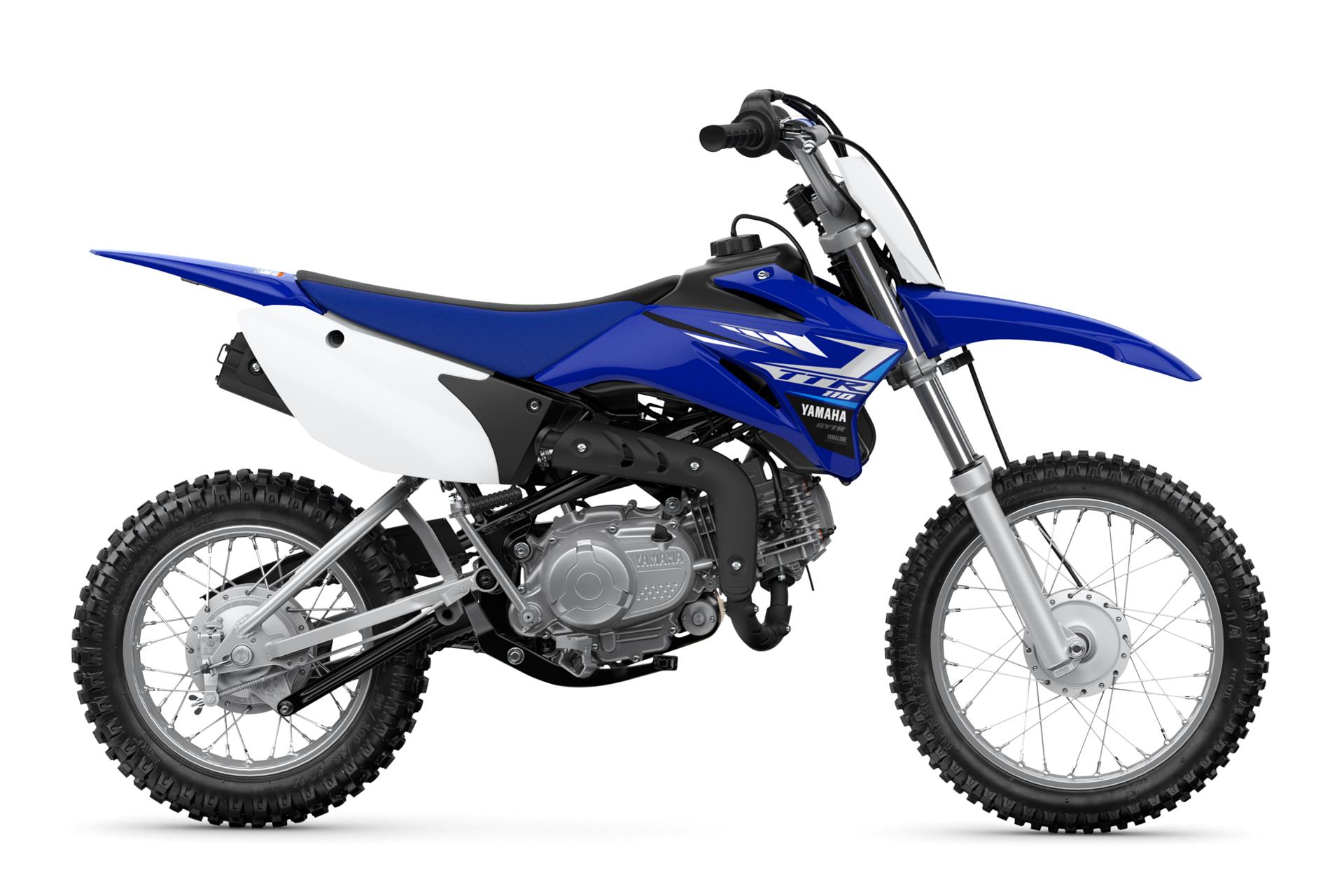 There is a reason that Yamaha dirt bikes are known as the "King of the Trails." Powered by a 110cc air cooled 4 stroke, 7.2 HP and 7 lbs-ft of torque are on hand, with a four speed semi-automatic transmission. However, unlike the heavier Honda and Kawasaki, the TT-R110E weighs only 160 lbs, a full 10 lbs less.
As well, the engine borrows technology from the YZ125 motocross bike, with a lightweight crank, the Yamaha power valve system, and digital ignition to get the most power all the time from the engine. And when that power unit is attached to the full aluminum frame, the bike is hilariously agile, able to weave between trees on a twisty section of trail as if they were not even there. The only downside is that the ground clearance is 7.2 inches.
Dirt Bikes For Kids Over 10
These bikes are for the kid that has come through from the 80cc bikes above, or are starting riding at 10.
Each pick here is the best of its type, so instead of breaking it down into a numbered list, we simply labelled them as to what they are.
Best Beginner Dirt Bike: Honda CRF125F Big Wheel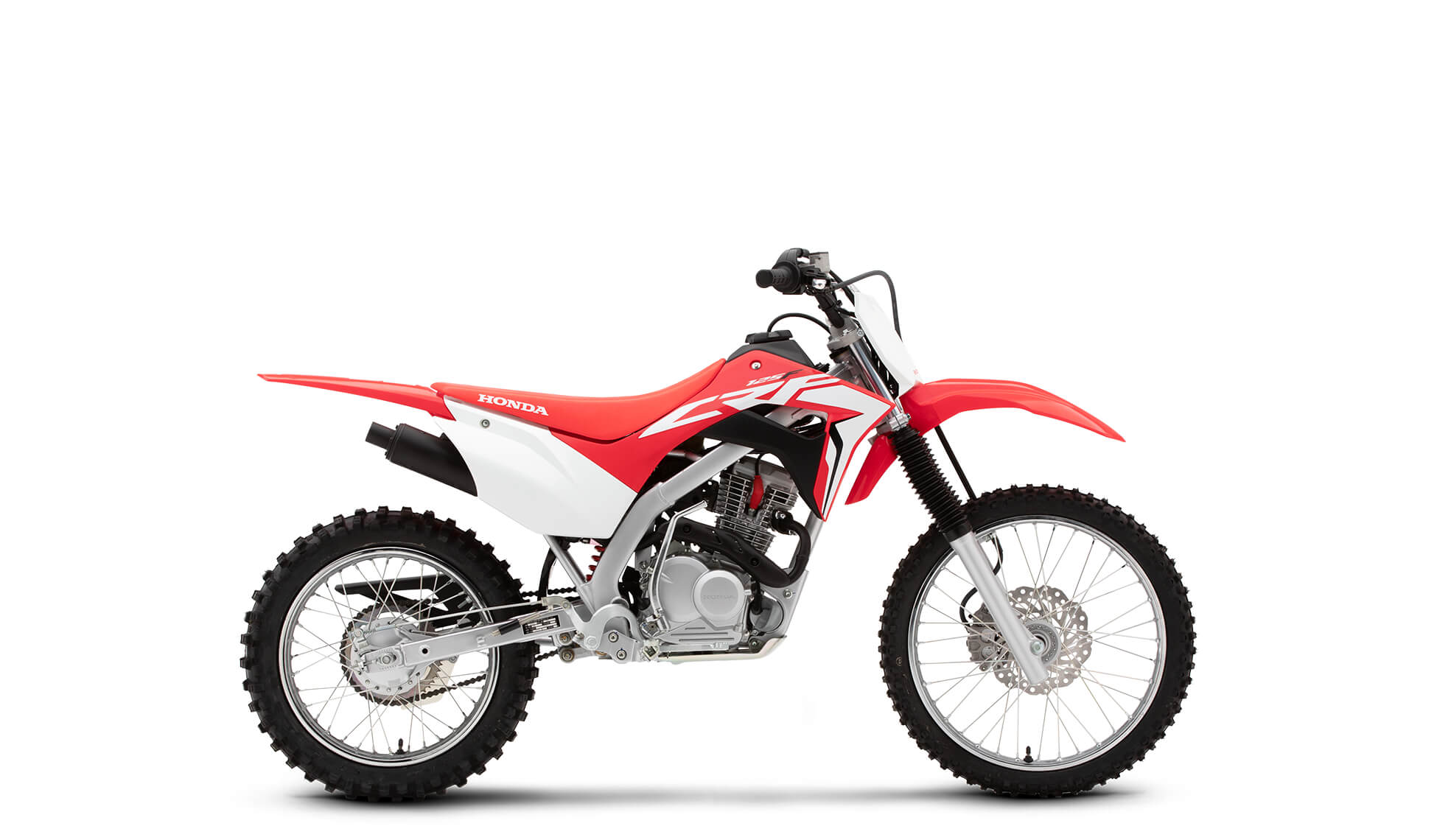 The Honda CRF125F Big Wheel is a bike that is meant for those that start riding later in their preteens. It has the same four speed transmission with automatic clutch that the CRF110F has, however it has a larger, 125cc air cooled 4 stroke with fuel injection, it produces a respectable 8.9 HP and 7.5 lbs-ft of torque.
The big point of the Big Wheel is, well, the wheels. This is a full on trail, dirt, and beginner adventure bike, with 10.5 inches of ground clearance, a 30 inch seat height, and full range suspension with 6 inches of travel at the front and an impressive 6.6 inches at the rear. It also features a motocross derived steel diamond frame for rigidity and durability, and has a full front disc brake for incredible stopping power.
Best Experienced Rider Dirt Bike: Yamaha TT-R125LE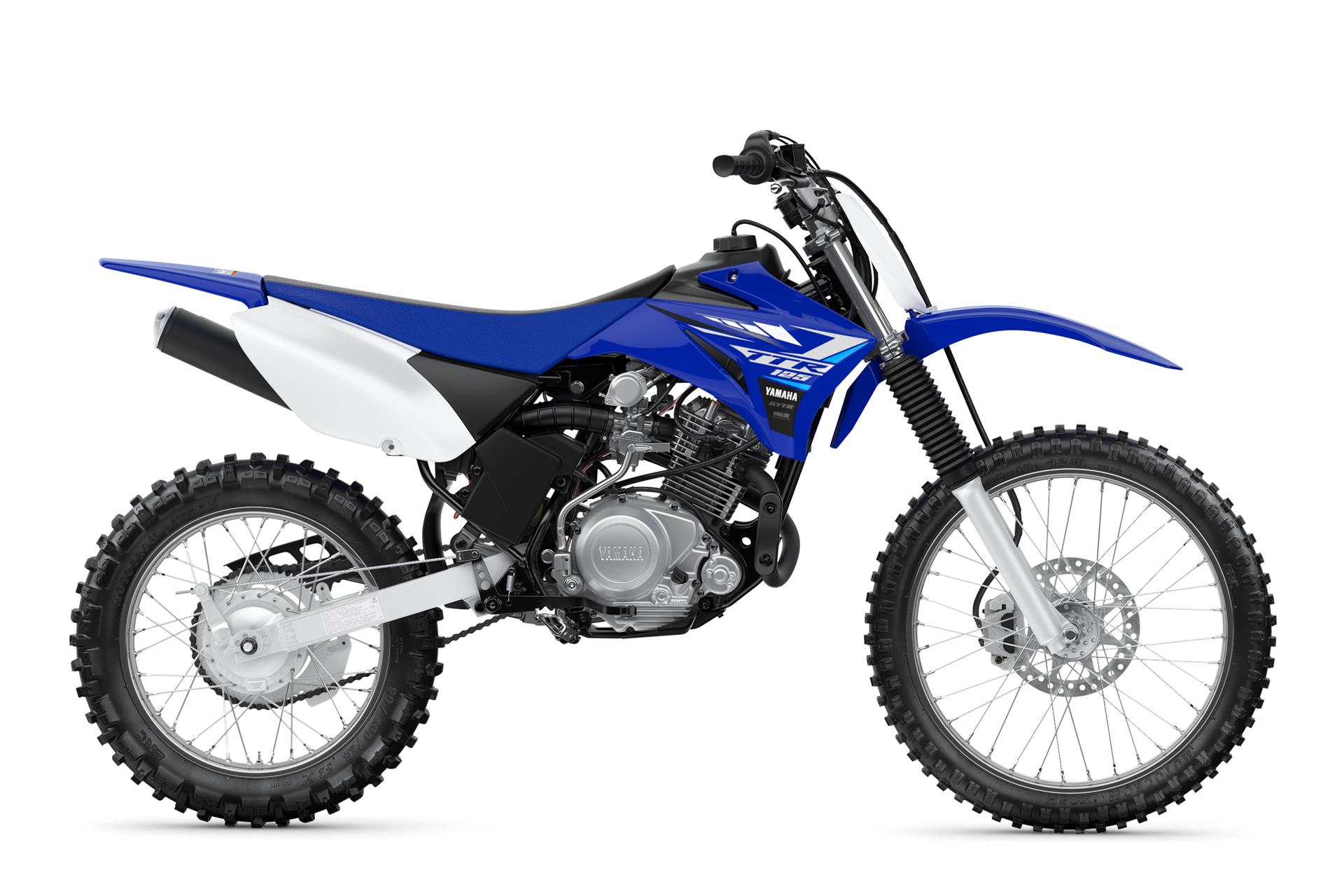 This is the big boys and girls bike. The Yamaha TT-R125LE is the bike for the kid that has come up through the years riding and knows that they will always have a bike in their lives. Powered by a 124cc air cooled 4 stroke, the engine produces 9.4 HP and 7 lbs-ft of torque. However, this is the big kids bike because it is a fully manual, left hand clutched five speed.
One of the key points about the LE designation in the name speaks to the fact that this is not just another trail bike. The TT-R125LE is a full on enduro cross-country bike, and can be the base for building up a proper day-race bike for crossing several miles. Ground clearance is 10.5 inches, the seat is at a nearly adult 31 inches, and the suspension has 7.2 inches in the front and 6.6 inches in the rear with adjustable preload.
Best Starter Competition Bike: KTM 85 SX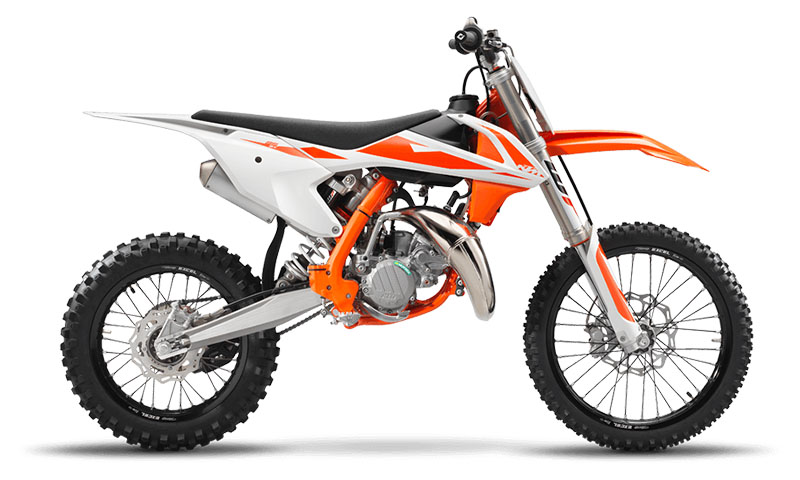 The KTM SX 85 is a very, very focused dirt bike. The SX designation means SuperCross, as this is a bike intended to introduce the young teenager to the world of motocross and proper enduro racing. The bike is powered by an 85cc air cooled 2 stroke, producing 23 HP and well over 10 lbs-ft of torque, through a hydraulic clutch 6 speed manual.
The bike is built over a lightweight tubular steel double cradle frame, with an aluminum subframe across the rear for extra rigidity. The engine is kick-start only. Two full racing disc brakes front and rear provide stopping power, and the suspension features a WP upside down fork with 10.7 inches of travel at the front, and a WP PDS shock at the rear with 12 inches of travel. Ground clearance is 14 inches with a seat at 33.5 inches. The bike weighs 150 lbs wet.
Obviously, this is a bike designed for competition. While it may be more expensive than Japanese counterparts, motocross and enduro bikes are what KTM specialize in. This is a world-level competition bike, yet still friendly enough to be a beginner motocross or enduro bike.