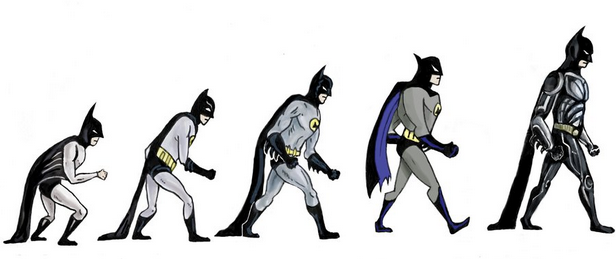 No one can deny that batman helmets for motorcyclists appear super sharp. It is definitely a nice helmet to have, but it has one con: its price. Yes, this type of helmet can be expensive. For this matter, if you want this kind of helmet but don't have the money to purchase it or just don't want to spend a lot of your hard earned money on one, why not create it all on your own? Yes, it is possible to make this kind of helmet all on your own if you follow a couple of easy and simple steps. We will show you everything that is needed in order to produce a road worthy and aerodynamic batman helmet from scratch in just 4-5 hours, without you having to spend a lot of money on material. You don't need to be a skilled individual to create a batman motorcycle helmet, as experience is not required. Necessary Items:
Bat ears (you can print them in 3D or buy sharp pieces of plastic and simply cut the ears out).
Cutting instrument
Super glue
Sanding paper
Tape to prevent leaks
Batman stickers/decals
Paint
Five Steps to Creating a Batman Motorcycle Helmet
1. Preparation
The first thing you need to do is prepare the helmet base. Remove the decals, and in order to prevent any scratching to take place, make sure that the visor is detached.
2. Batman Ears
It is very difficult to find the correct fin kits, especially in Europe. Shark like fins is something that should be considered and be fitted on the very center top of the helmet. You will need to sand them with an Exacto knife till they fit the curvature of the helmet. It might take time to match perfectly with no gaps. Try creating the ears with a natural curve extending backwards so that it adds less resistance. Add super glue and, once it is fully dry, sand off any residue present. 3D printing fans will more than likely have to print out the batman ears and sand them, and then cover with primer paint cover.
3. Helmet Preparation for Helmet Painting and Knowing the Regulations
It is important that you cover every sensitive spot with painting tape. Take your time, as preparing the surfaces is the most important part in any job that requires painting. Every helmet worn on UK roads must have a mark and/or follow regulations. For this matter, make sure that you meet all of the law requirements that are involved with helmets, as you can be stopped by the police if you don't.
4. Painting
Sit in a good ventilated place and apply a few coats of matte plastikote spray (or similar product) on it and let it dry for 20 minutes. Once it is fully dry, you can remove all the paint tape.
5. The Finishing Touches
If the original helmet came with a transparent visor, put a black tinted one and keep both, as you cannot drive with a tinted one at night. You can opt to add a decal or more on the back and front sides. Last but not least, go ahead and test out your batman helmet creation!
Some pics of Batman Motorcycle Helmets